The Kensington Riverside Inn has recently transformed its restaurant formerly known as Chef's Table into a new, more approachable eatery called Oxbow. This reimagined restaurant, named for a U-shaped bend in a river, features tones of luscious blue, plush grey and tan. The colours flow throughout the small dining room and into the new lobby bar, which has quickly become the place for aprs-work drinks in Kensington.
Like any thoughtful hotel restaurant menu, chef Sean Cutler's is extensive and spans from morning to night. Any morning of the week, you can slide into one of the comfy navy-blue leather chairs and opt for dishes like Cutler's inventive rosemary-waffle-and-fried-egg sandwich with roast ham, Swiss cheese and maple-whisky Dijon or the freshly baked and sizeable cinnamon buns that are finished with a dollops of strawberry crme frache, hemp hearts and flax-seed granola.
The real brunch win here, though, is the Oxbow Caesar. It's garnished with beef jerky and house-made pickles and will only cost you $5. Regardless of when you're dining here, rest assured that the succinct drink menu has something suitably quenching.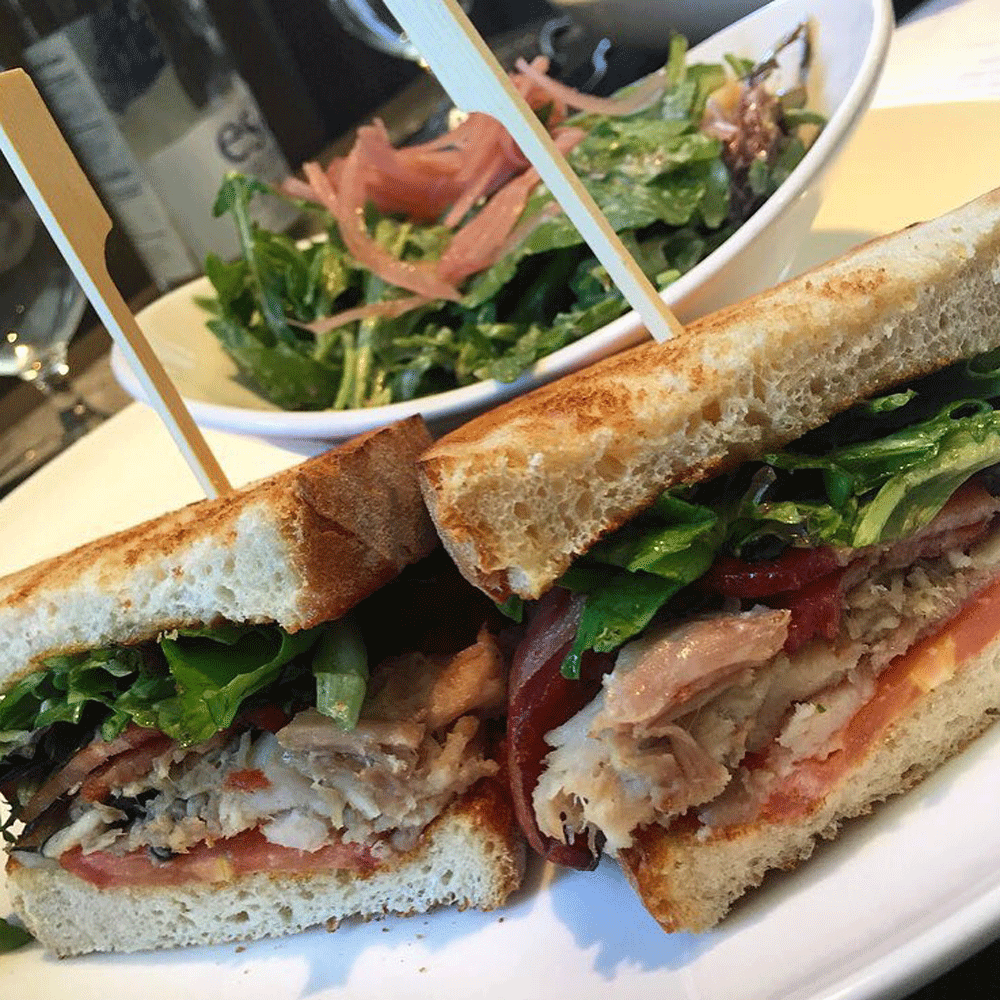 photo courtesy of oxbow
Chicken confit sandwich, which is part of the express lunch.
If you manage to get a table on the south-facing patio over lunch, a plate of tender butter-leaf lettuce dressed with Parmesan vinaigrette, anchovies, asparagus, seared scallops and poached egg is just the thing to enjoy while soaking up the sunshine. And the steak sandwich with house-made steak sauce and onion jam should hit the spot perfectly for those with bigger appetites.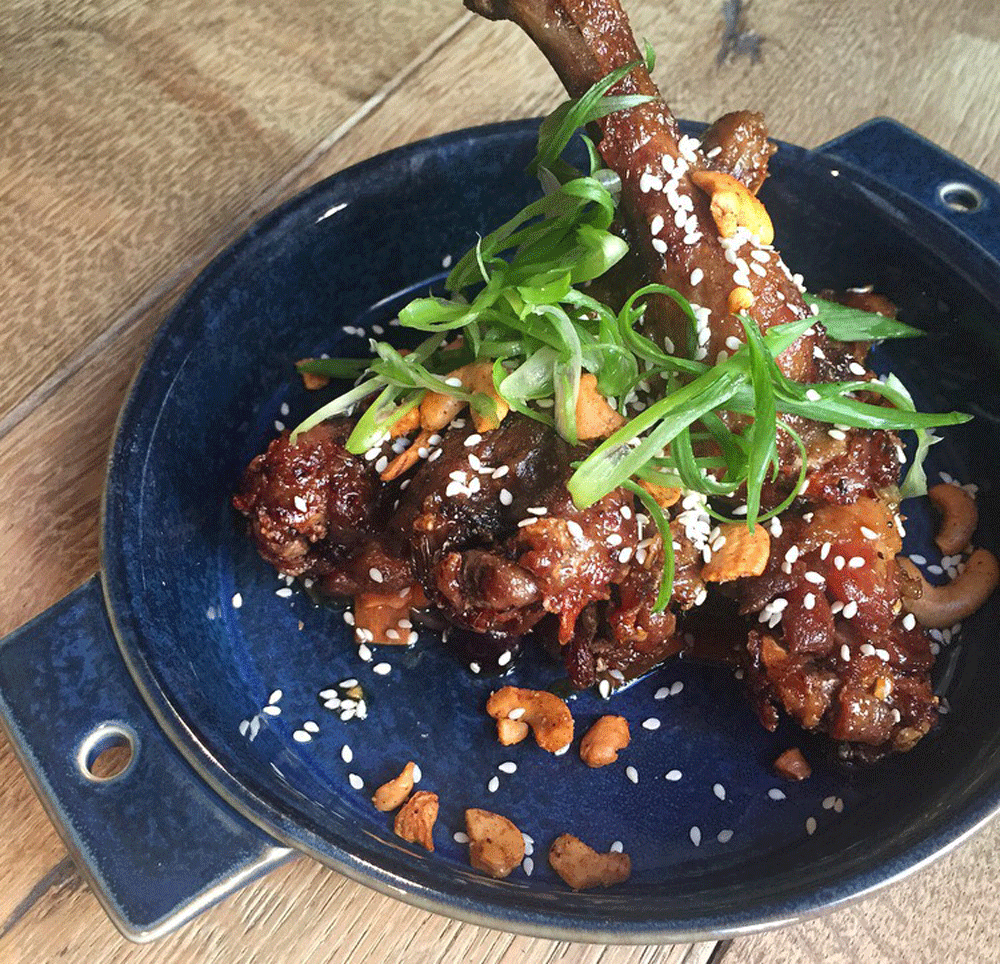 Photo courtesy of oxbow
Honey garlic duck wings – they're finger-licking good.
Dinner at Oxbow has more of a hearty focus. Seared lamb sirloin rests on top of chorizo and wild rice pilaf with a robust charred onion puree and sourdough romesco. Then there's beef tartare with a blackberry-miso barbecue sauce, roasted peanuts and homemade hickory sticks for a little crunch. Plant-minded diners will find their fill in the surprisingly hearty white-bean hummus that's topped with everything from marinated eggplant to sprouted lentils, feta and pickled carrots.
The warm fruit turnover with almond-pecan streusel and brown-butter ice cream makes a fine finish to a meal (or a meal in and of itself). Top off your evening with a nightcap in the lobby bar.
1126 Memorial Dr. N.W., 403-228-4442, kensingtonriversideinn.com