It's summertime and our thoughts turn to barbecue – but not the grilled meats most Canadians have come to call barbecue – the kind that's cooked for hours in a wood-burning smoker and all its hearty accompaniments. This Southern style of cooking is a food trend sweeping the city.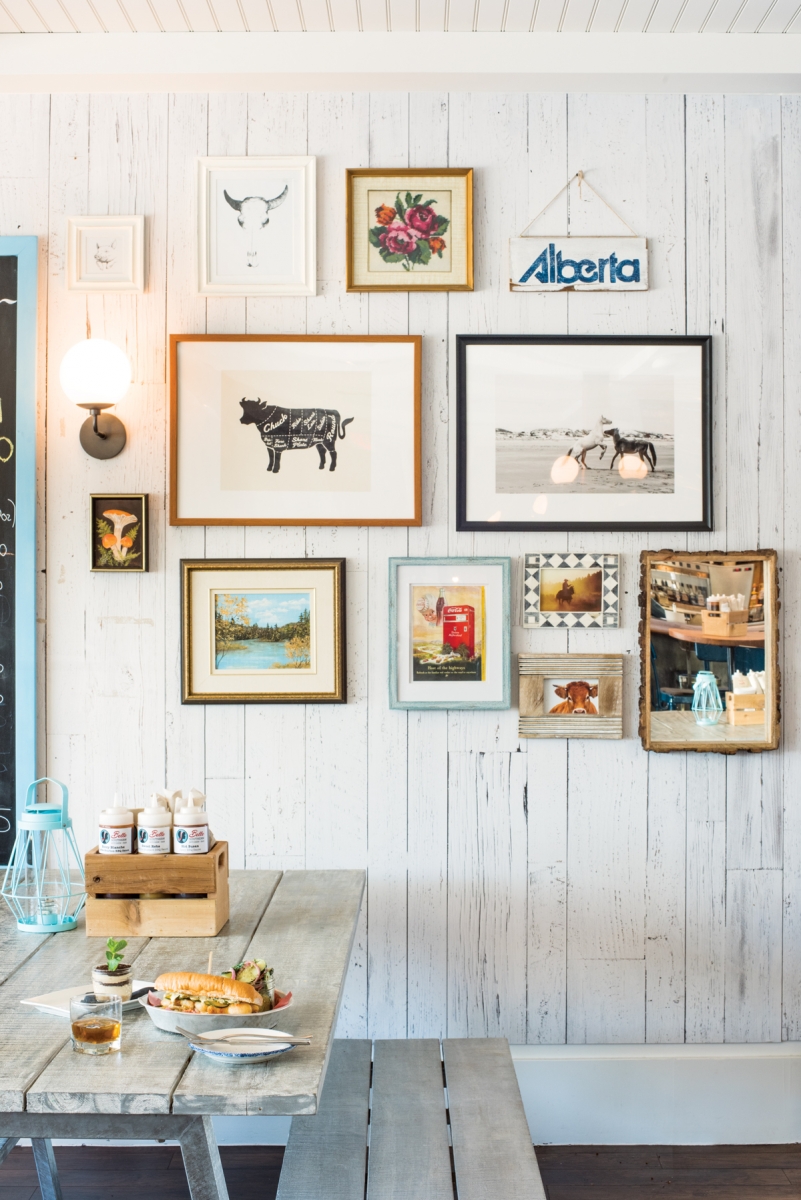 The group behind Añejo decided that this spot on 4th Street S.W. (formerly The Mission) needed an injection of personality, and last fall they reimagined it as Belle, a restaurant specializing in smoked meats and other Southern delights. Look for the standards (brisket and ribs), plated by the half-pound, chicken by the half and quarter, as well as non-smoked classics like Nashville hot-chicken sandwiches and fried-shrimp po'boys. Southern desserts also make an important appearance, with offerings like peach cobbler and peanut-butter pie.
1919 4 St. S.W., 403-455-5775, bellebbq.com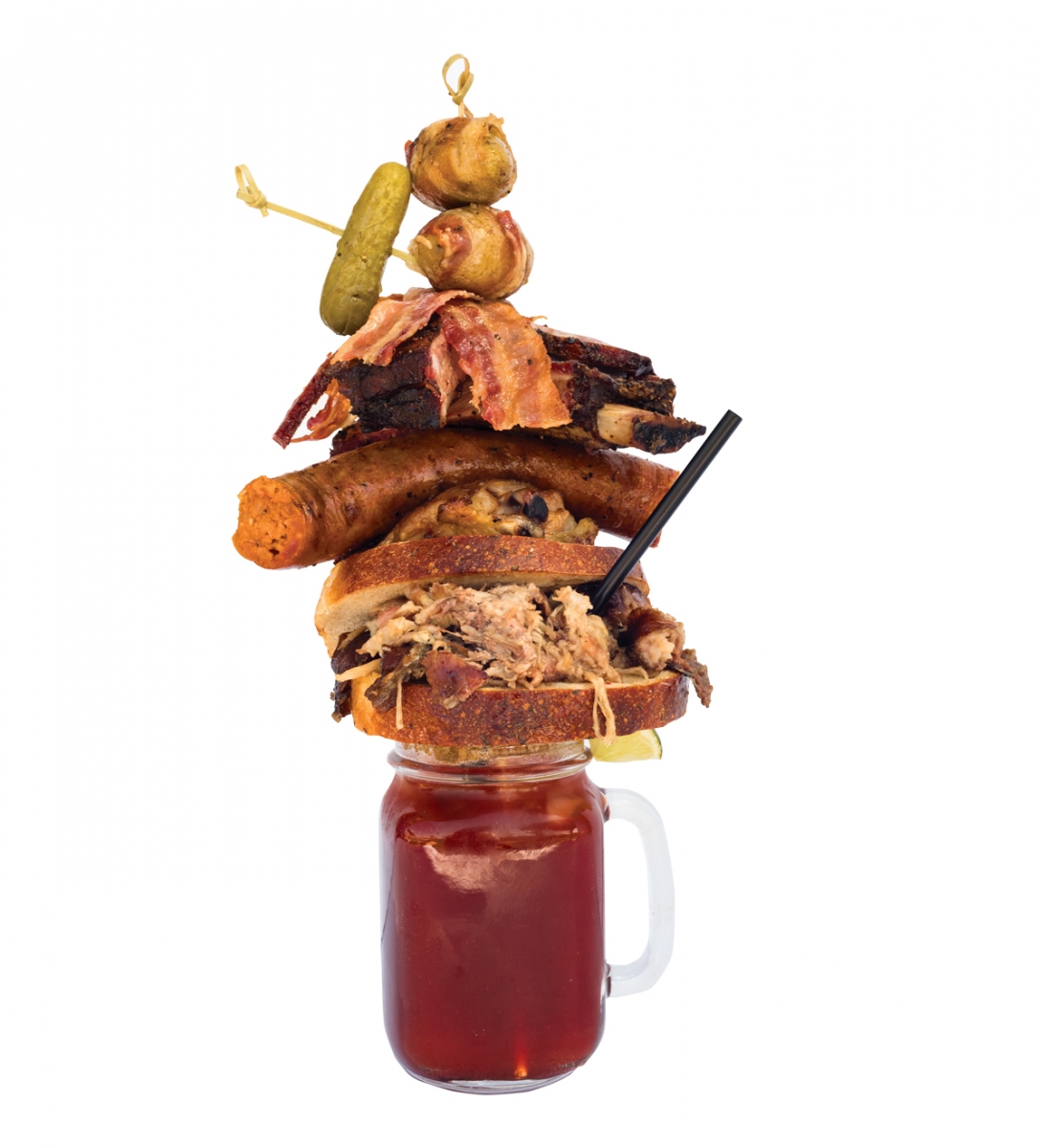 After falling in love with Texas barbecue, Big Sky owner and pit master Rob Bolton decided to recreate the rural Texas experience by building a barbecue wonderland on the side of the road between Calgary and Okotoks. With no freezers, fryers or grills on the premises, Big Sky is all about the smoking. Brisket, pulled pork, ribs and homemade sausage are all available by the pound, the platter or the sandwich. With a patio that can seat up to 620 people, bonfire pits, outdoor games, live blues music and an ultra-quick drive-through for pre-orders, this joint definitely takes a "go big or go home" kind of attitude.
306016 15 St. E., Okotoks, 403-938-0701, bigskybbq.ca
With locations near McMahon Stadium, in Deer Ridge and at the Calgary Farmers' Market, Big T's, which has been operating since 2004, is the closest thing that Calgary has to a Southern-barbecue empire. In addition to the standards from the smoker (including five different kinds of ribs), Big T's serves up Southern faves like blackened catfish, barbecue sauce-slathered meatloaf and burgoo soup – a Kentucky stew made with lamb, chicken and brisket. The sauce game is also strong here, with five choices including Carolina-mustard and maple-bourbon.
Various locations, bigtsbbq.com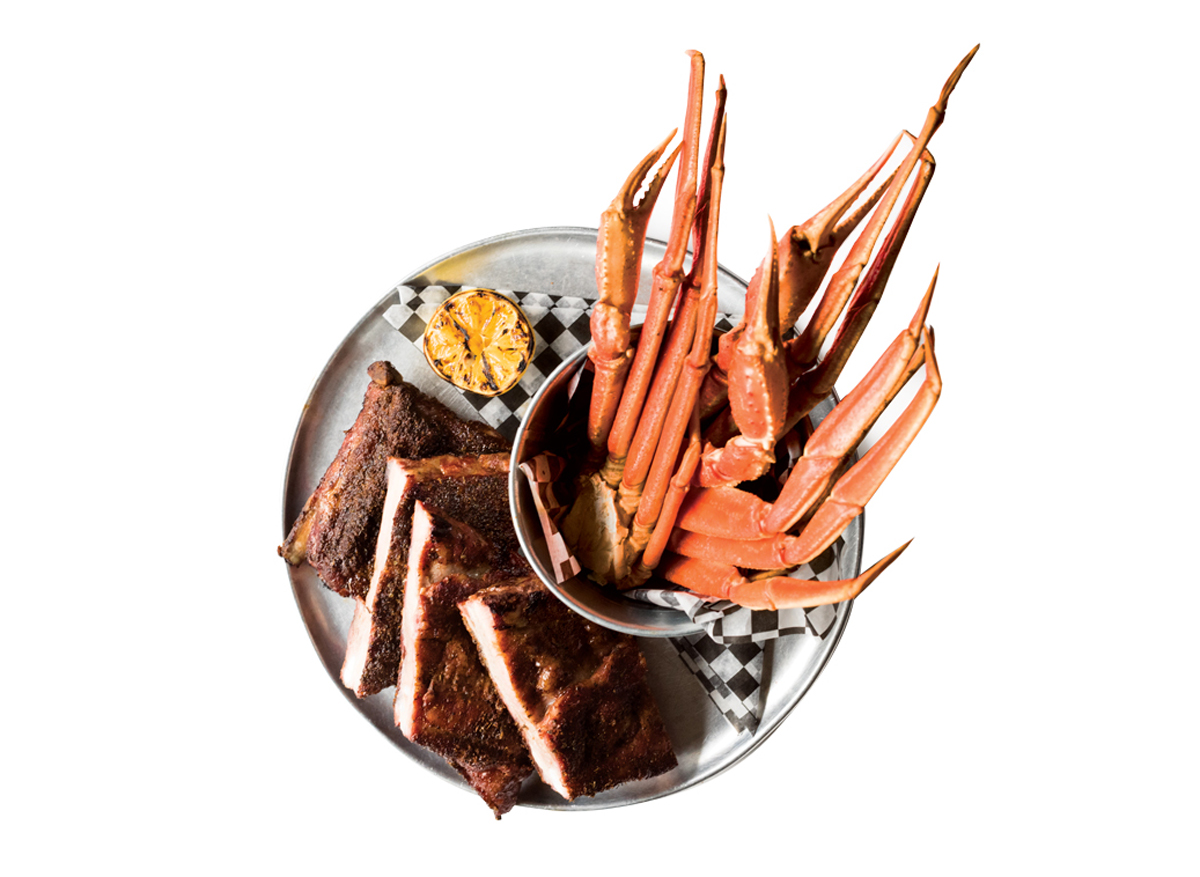 Hitting its 20th anniversary this year, Bookers is a Downtown East Village institution. The restaurant's specialty is Louisiana-style cuisine, slow-cooking more than 200 pounds of meat every day in a smoker lovingly named "Bonnie." In addition to its history, the big differentiator with Bookers is its seafood menu – the ribs and brisket are great, but they're even better with a side of snow-crab legs, which can be added to just about any meal. For the full Bookers experience, pop in on a Sunday night for the all-you-can-eat-crab-and-ribs special.
316 3 St. S.E., 403-264-6419, bookersbbq.com
While most of Calgary's smokehouses focus on authentic Southern-style barbecue, Cowtown Beef Shack keeps the flavours closer to home. The restaurant does thinly-sliced roast beef for its signature beef-dip and cheesesteak sandwiches, but it also has the smoker going for a more Canadian take on traditional barbecue. Rather than brisket, which requires a much longer cooking time, Cowtown smokes a tender cut of AAA Alberta beef for its hickory-wood-smoked beef sandwich and also does a smoked pulled-pork sandwich topped with a tangy red cabbage-and-cranberry slaw.
640 26 McKenzie Towne Gate S.E., 403-720-2121, cowtownbeefshack.ca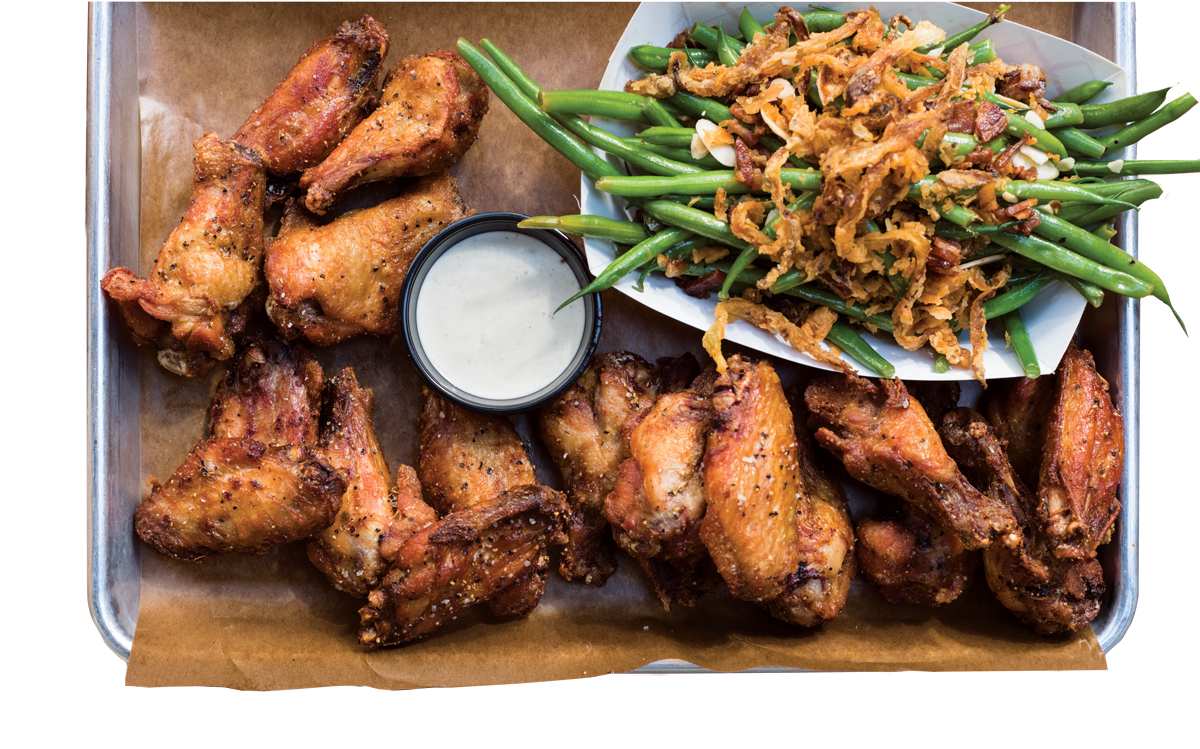 Since opening two years ago, Hayden Block has become a hugely popular stop for meat 'n' whisky lovers, presenting one of the city's largest selections of American (and other) whiskies and some of the city's best barbecue. The barbecue is pure Texas – long-smoked brisket, pulled pork, hot links, chicken and giant beef short ribs sold by the item or the half-pound and served at communal tables on big share platters. Hayden Block's smoked chicken wings have become the surprise star of the menu. Brined for 24 hours in a secret solution, they're so flavourful they don't need any sauce.
1136 Kensington Rd. N.W., 403-283-3021, haydenblockyyc.com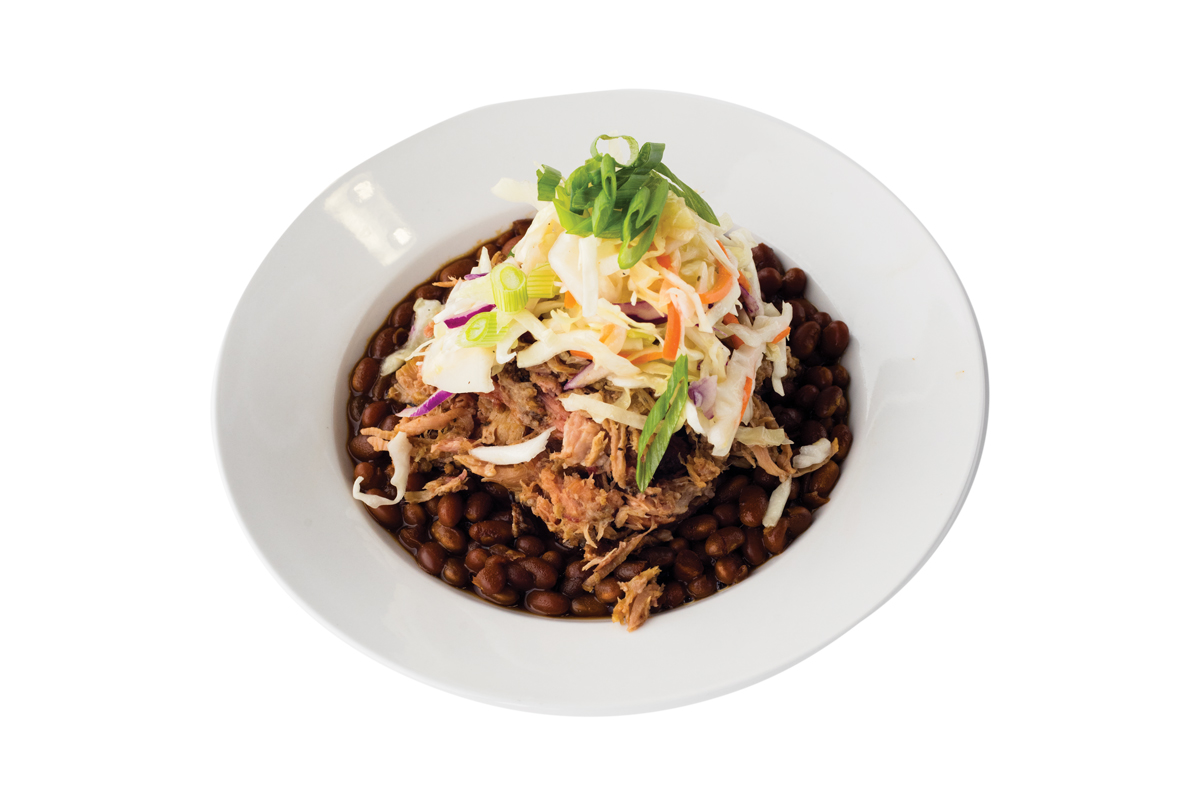 Simple, but satisfying, the two locations of this unassuming take-out spot both offer ribs (sold by the single). But the bulk of Holy Smoke's business is its hearty sandwiches. Choose from pork, brisket, chicken or a combination of any or all of the above if you opt for the hefty "barnyard" sandwich. Or, forego the bun and order up a layered meat "sundae" topped with baked beans and coleslaw.
Various locations, holysmokebbq.ca
Jane Bond owner and chef Jenny Burthwright operates a multi-tiered business that includes catering, packaged meals and a food truck that she takes to festivals and private events. At the heart of it all is a menu full of beautifully smoked barbecue. A lover of flavour, Burthwright strays beyond the American South and does a very popular Caribbean-inspired jerk-chicken sandwich as well as non-barbecue Southern delicacies like crocodile bites and waffles with chicken.
2014 36 St. S.E., 403-277-7064, janebondgrill.com
Hayden Block Smoke & Whiskey's sister restaurant in Airdrie has more of a Western sports-bar atmosphere, but the restaurant still pumps out authentic Texas-style barbecue. Fitted with a 2,600-pound Old Hickory smoker, the menu is similar to that at Hayden Block, though the beverage menu is more focused on craft beer than the world of whisky. Music is also on the menu – billed as Airdrie's only authentic country dance hall, patrons get Thursday two-step lessons and weekend DJs with their brisket and ribs.
304, 505 Main St. S., Airdrie, 403-948-4741, mainstreetbeerbbq.com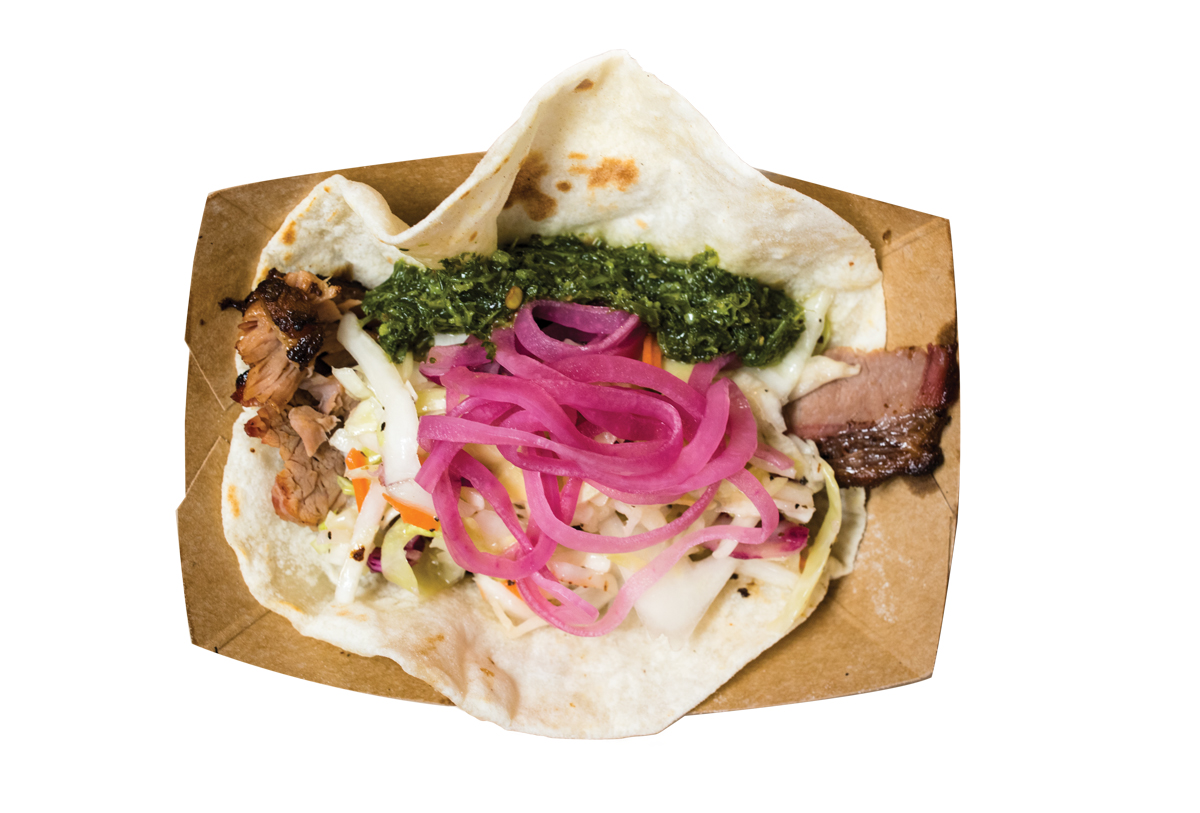 Heralded as Calgary's first "brewbecue," Paddy's combines the Southern-barbecue craze with the craft beer craze. Head brewer Dan Lake creates a rotating list of beers (available in-house on-tap) to pair with owner-chef Paddy Sorrenti's brisket, turkey breast, house-smoked sausage, chicken wings and ribs, all served by the pound. Even though it's a taphouse, Paddy's is family-friendly – so much so that it hosts a weekly gathering of parents with activities to keep kids busy while their folks enjoy a pint and a platter of meat.
3610 Burnsland Rd. S.E., 403-651-7150, paddysbrewbecue.com
Another relative veteran of the city's barbecue scene, the Pal, as it's affectionately known, serves up premium barbecue with a hearty side of rock 'n' roll. Upstairs, you've got a full-service barbecue restaurant with Kansas City pork ribs, Alberta beef brisket, Spolumbo's smoked sausage, pulled pork, turkey and chicken (get it all, plus sides, on the must-share Fat Ass Platter) as well as chili, stews, mac 'n' cheese and the buzzworthy and ultra-realistic Beyond Meat veggie burger. Downstairs you'll find the Palomino Showroom, one of Calgary's most rockin' live-music venues.
109 7 Ave. S.W., 403-532-1911, thepalomino.ca
Lynnwood Ranch near Okotoks has been doing barbecue as part of its events programming for 15 years, so it made sense for the company to develop a barbecue food truck for public events and private catering. Ranch takes its barbecue seriously – in addition to owning a smoker that's big enough to cook 32 briskets at once over apple wood, Lynnwood Ranch hosts a Kansas City Barbecue Society-sanctioned competition every May that attracts nearly 400 attendees. Along with the portions of meat, the truck will also pile brisket or pork on side dishes such as its signature red-potato wedges.
403-938-2203, ranchbbq.ca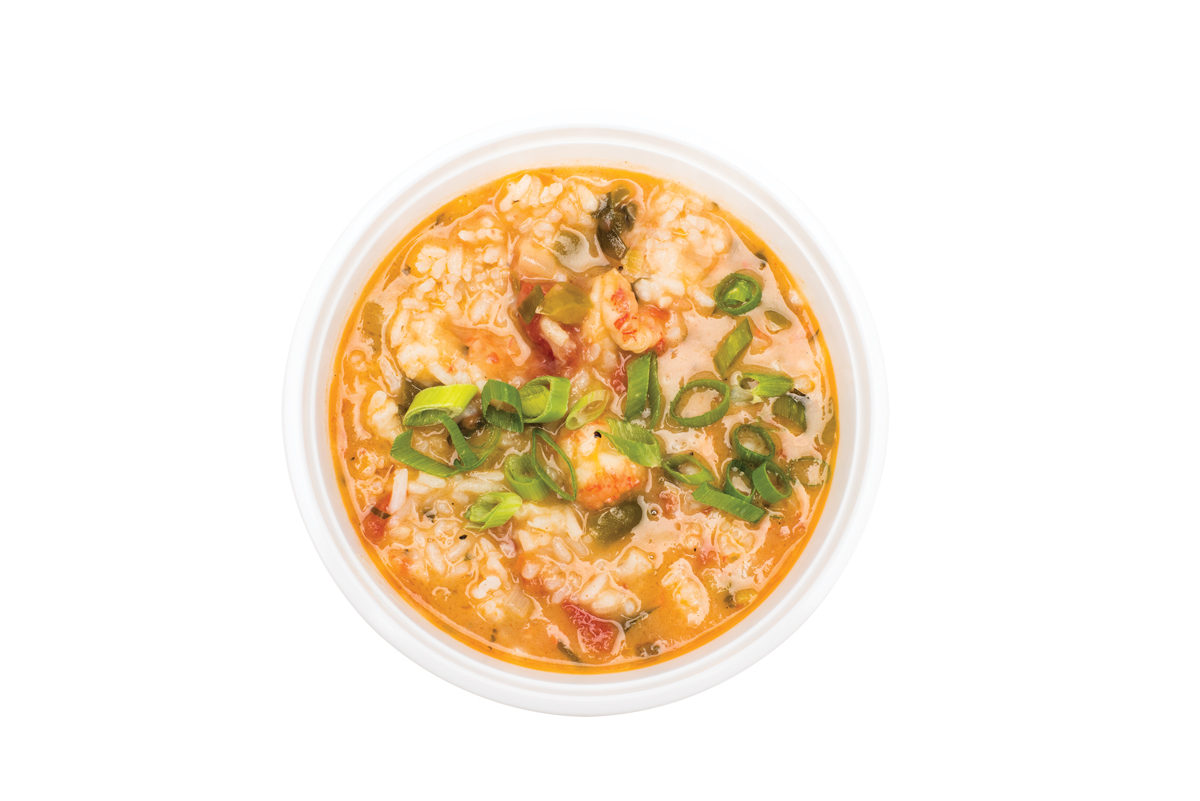 Soul Kitchen's co-owner and chef David Wayne spent significant time touring through a number of U.S. states before opening his food truck, which is fitted with a custom offset smoker. Soul Kitchen takes a melting-pot approach to Southern cooking, drawing in influences from Texas, Tennessee, Louisiana, Alabama and Missouri to create barbecue and Creole-style dishes. Look for non-smoked specialties like alligator gumbo and langostino touffe alongside the brisket and ribs. Follow Soul Kitchen on social media to see where it may be parked or look for it on the small-town rodeo circuit or at other public festivals and events. (It's also available for private catering.)
403-614-5952, soulkitchenbbqco.com
This 17th Avenue S.W. brewpub's menu is a mix of pizza, pasta and burgers, with a recently added section of barbecue favourites that are smoked in-house for up to 14 hours. Pair your favourite Trolley 5 beer with ribs, brisket, chicken or turkey (ordered on their own or as part of a platter). Trolley also offers traditional barbecue sides such as pit beans, Memphis greens and cornbread alongside more standard fare like Caesar salad and poutine.
728 17 Ave. S.W., 403-454-3731, trolley5.com