Eric Auclair,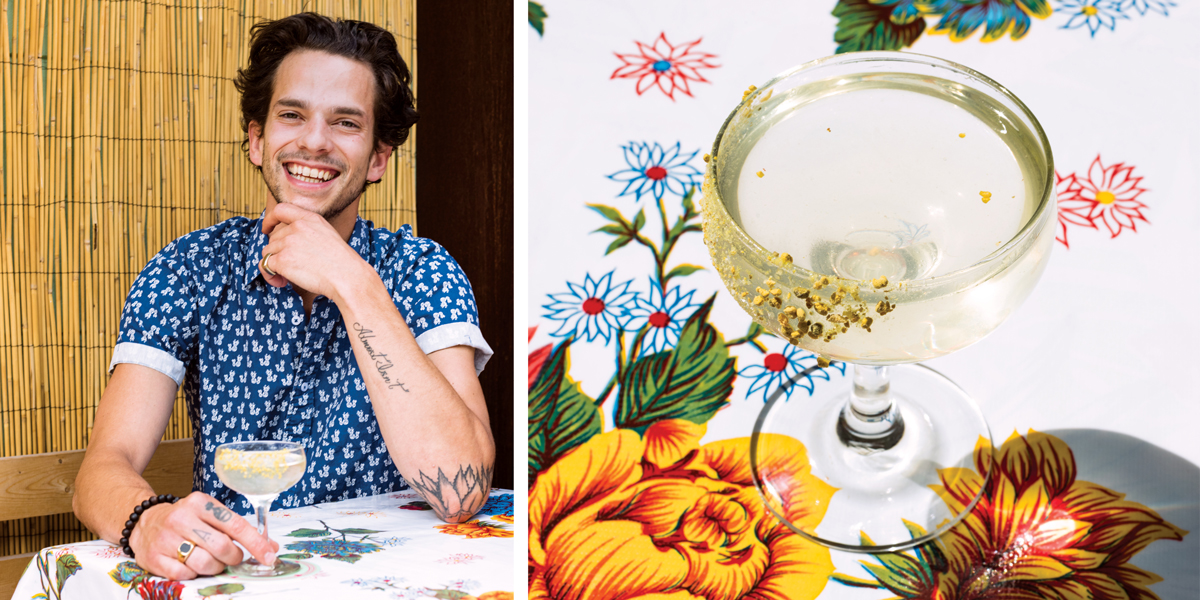 Honey May I, a cross between a Bees Knees and a Gin Martini, isn't on the menu at Calcutta Cricket Club, but they will make it for you if you ask.
"Tippa's Lovebird gin is so clean; it doesn't taste like your average gin, which is heavy on the juniper and coriander. [This gin is] completely different – it has mace in it, a lot of grains of paradise and fenugreek." -Eric Auclair, Calcutta Cricket Club
Mark Roeric,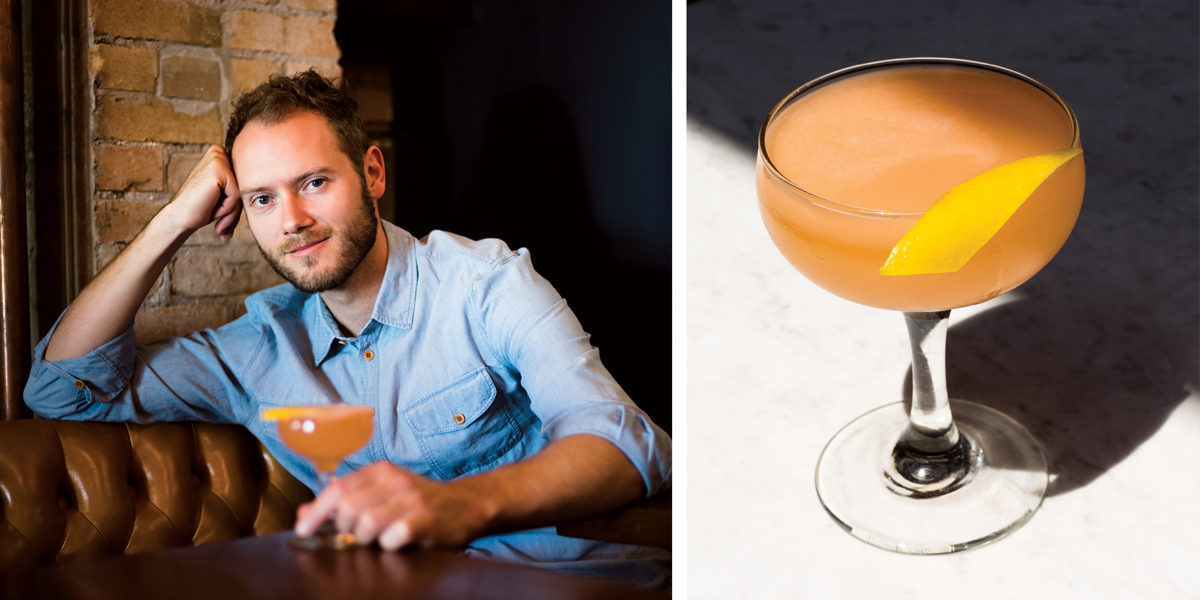 Army and Navy cocktail from Cannibale.
"The decision to stock local liquor is about quality and relationships. I would say that Park does make a great spirit – we work with their gin, and their Bird's Eye Chili Vodka – but it's also based on the relationship. We know them personally and everything starts from there. The Park gin is more a London dry style – they call it an alpine dry – so you can use it in any sort of traditional cocktail that calls for a London dry, but it has some new-world qualities so it's versatile. The Bird's Eye Chili vodka is great because there are a lot of distilleries that do a spicy vodka, but this is different because the [spiciness] comes in the finish, so it's layered." -Mark Roeric, Cannibale
Christina Mah,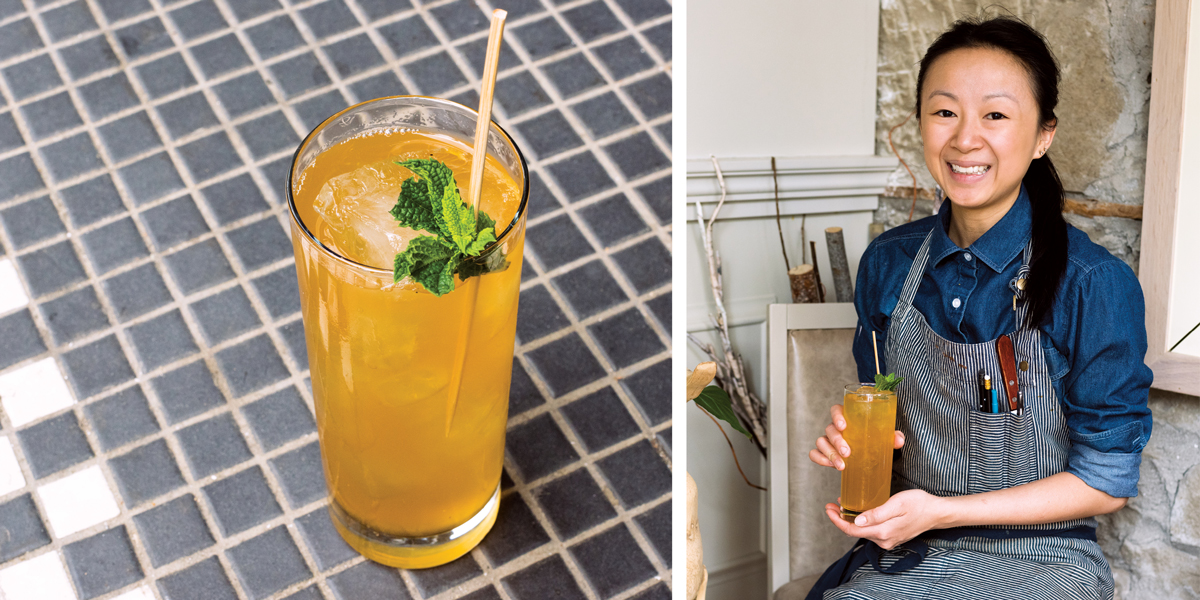 Christina Mah with the Tiki Horse Cocktail at Klein/Harris.
"Dark Horse whisky is something we've had on the menu since day one. We do a drink called the Tiki Horse, which is a peach-based tiki-style drink with peach falernum. I like the flavour profile [of Dark Horse]. It's got a touch of nutty-sweetness with a hint of banana, it's really great in cocktails, and drinking it on its own is not too bad, either." -Christina Mah, Klein/Harris
Makina Labrecque,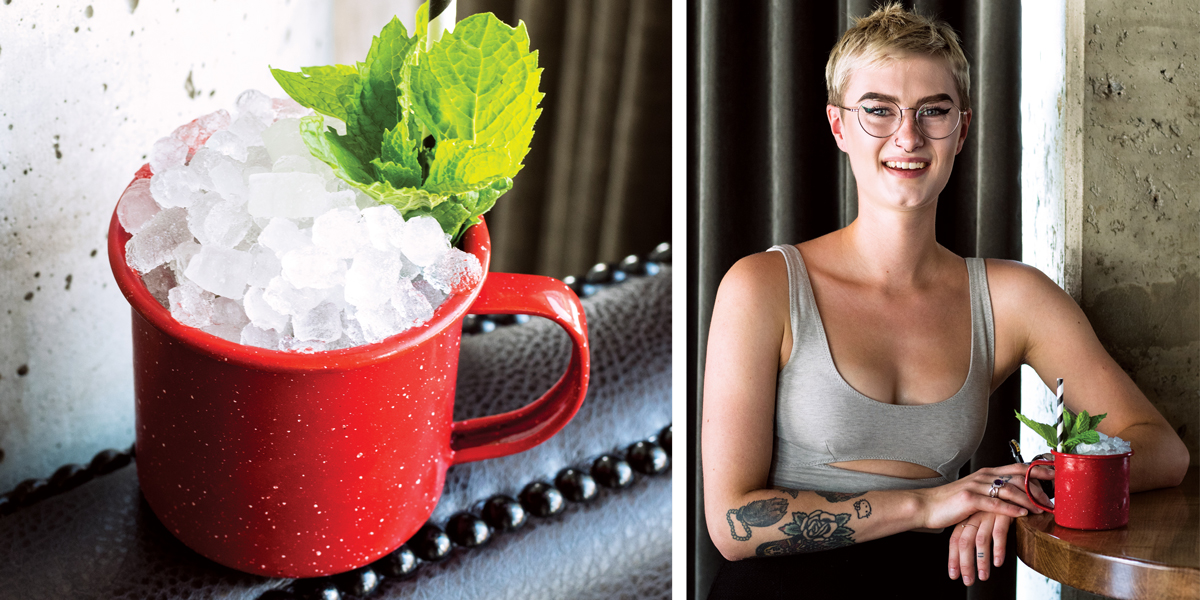 Makina Labrecque with the Right Here in the Light cocktail at Proof.
"The coolest thing [new distillers] are doing is they're going out and foraging for ingredients themselves. Matt Hendriks from Park is getting his own spruce tips and freezing them so they can use them throughout the year." -Makina Labrecque, Proof
Correction: This story was changed from the version printed in the magazine to correct the spelling of falernum and to note that the Klein/Harris drink is a "tiki-style" cocktail.