With stunning views of Grotto Mountain, The Three Sisters and Ha Ling Peak, the patio at The Grizzly Paw Brewing Company is arguably the best place to spend a sunny afternoon in Canmore. But if we're being honest, we're not here for the views; we're here for the beer and, increasingly, the beer cocktails.
The Grizzly Paw has been brewing in the Bow Valley for 20 years and has amassed a loyal following. The Rutting Elk Red and Rundle Stone Session Ale are perennial favourites. And, as plaid flannel shirts and bushy beards continue to make inroads with Alberta men, the popularity of the seasonal White I.P.A. (India Pale Ale, a style of beer that's bitter and hoppy – a particular favourite among hirsute hipsters) and even hoppier Evolution I.P.A. are seemingly unstoppable.
"Craft beer culture started years ago, but not everyone got into it. Now the hip thing is to be a beer nerd," says Grizzly Paw's plaid-clad and bearded assistant manager Tyler Millette. Since I.P.A.s push the envelope with extreme flavours and high alcohol content, they have a reputation as "the beer for beer people," explains Millette.
So what could be hipper than a beer nerd's favourite brew? Marrying it with a hipster's back bar to make a beer cocktail (a.k.a. beertail), of course. Millette began playing around with the brewery's beer as a bartender about five years ago, adding their house-made sodas to make a shandy – grapefruit soda with the Evolution I.P.A., or black cherry soda with the Big Head Nut Brown Ale, for example. As cocktail culture became more entrenched, Millette's experimentation grew, to the point where he was reducing the sodas into syrups and adding hard spirits.
The current menu offers a few beertails, all of which make great patio companions and won't fill folks up as quickly as a pint. "Even beer drinkers are loving them," says Millette. There's a Grizzly Paw Dark & Stormy that pairs Goslings Black Seal rum with Grizzly Paw ginger beer and lime juice. The Overhang, named for a section of rock angled beyond vertical (a challenge for climbers), combines White Owl Whisky with the seasonal White I.P.A.
But, if you want to spend the better part of your afternoon on the patio crushing beertails, you'd best order a Lawrence G. This easy-to-drink, aprs-trail tipple, named for famed Canmore miner-turned-trail builder Lawrence Grassi, shakes Eau Claire Distillery's Parlour Gin with St-Germain elderflower liqueur and ginger beer simple syrup, lemon juice, bitters and basil leaves and then lengthens the lot with Rundle Stone Session Ale. The result is approachable, subtly spiced and lightly hopped – a great drink to toast a day in the mountains and a worthy tribute to a great Rocky Mountain trailblazer.
---
How to make the Lawrence G
Into a cocktail shaker add: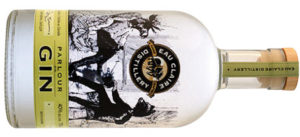 1.5 oz. Eau Claire Distillery Parlour Gin
+

1/2 oz. St-Germain elderflower liqueur
+

1/2 oz. Grizzly Paw ginger beer simple syrup (to make, boil a bottle in a saucepan until it's reduced by half)
+

1 dash Angostura bitters
+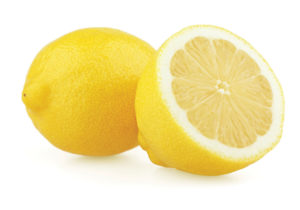 1 squeeze fresh lemon
+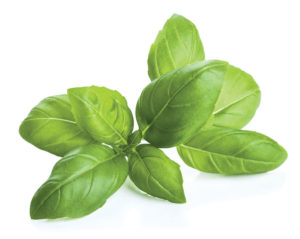 1 basil leaf
+

2 1/2 oz. Grizzly Paw Rundle Stone Session Ale
Gently shake ingredients with ice (mindful that there's beer in there!) – just enough to chill the drink. Strain into a rocks glass filled with ice. Garnish with a fresh basil leaf.