In addition to groceries, Bridgeland Market also sells flowers, baked goods, Made By Marcus ice cream and locally made drinks on tap.
There are more reasons to visit Bridgeland Market than just to snap a photo of the sayings on the building's famously hilarious marquee sign (which we also love). It's the kind of old-school corner grocery store where neighbours hang out and catch up with the owner while they shop. Co-owner Yousef Traya is a fourth-generation grocer. His parents' grocery store was in Bridgeland Market's current space from 1981 to 2004. In 2011, Traya rebranded the store to give it a more modern, hip look.
The store sells produce and deli items along with dry goods and sweet treats such as baked goods, Made By Marcus ice cream and Rosso coffee. Items are sourced both locally and internationally, and if you can't find a product you want, you can suggest it via the market's website. There are also unique offerings such as custom-made floral bouquets, a cheese of the month club and the staff will even help you build your own charcuterie board to take home.
1104 1 Ave. N.E., 403-269-2381, bridgelandmarket.com
Here's what you should buy at Bridgeland Market
Ginger Snap Cookies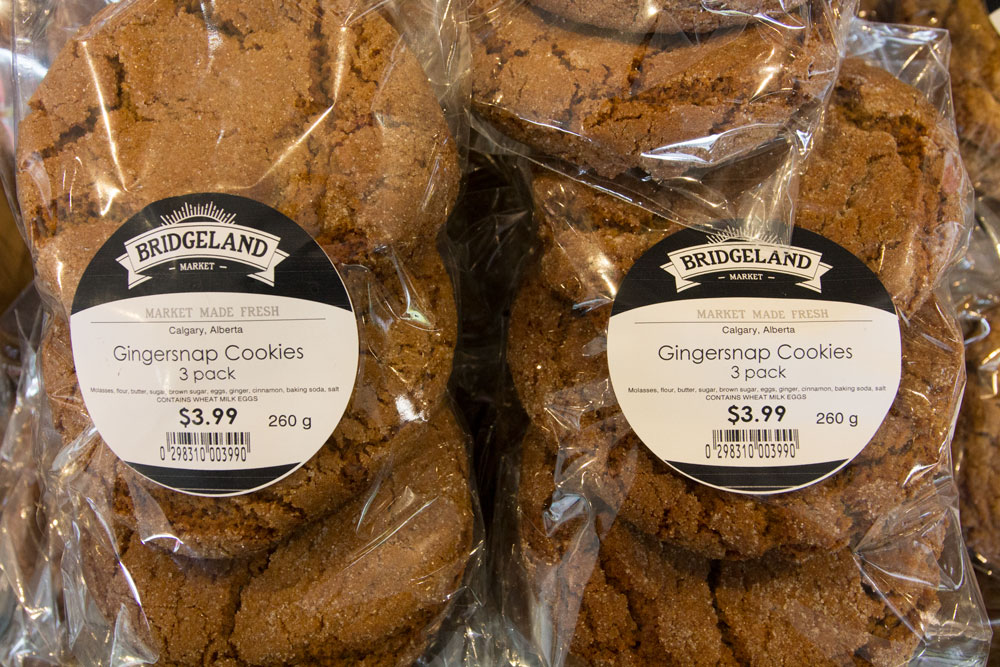 These ginger snap cookies are made in-house and are giant and oh-so-chewy. They come in packs of three ($3.99) because you can't eat just one.
Seedlip Spirits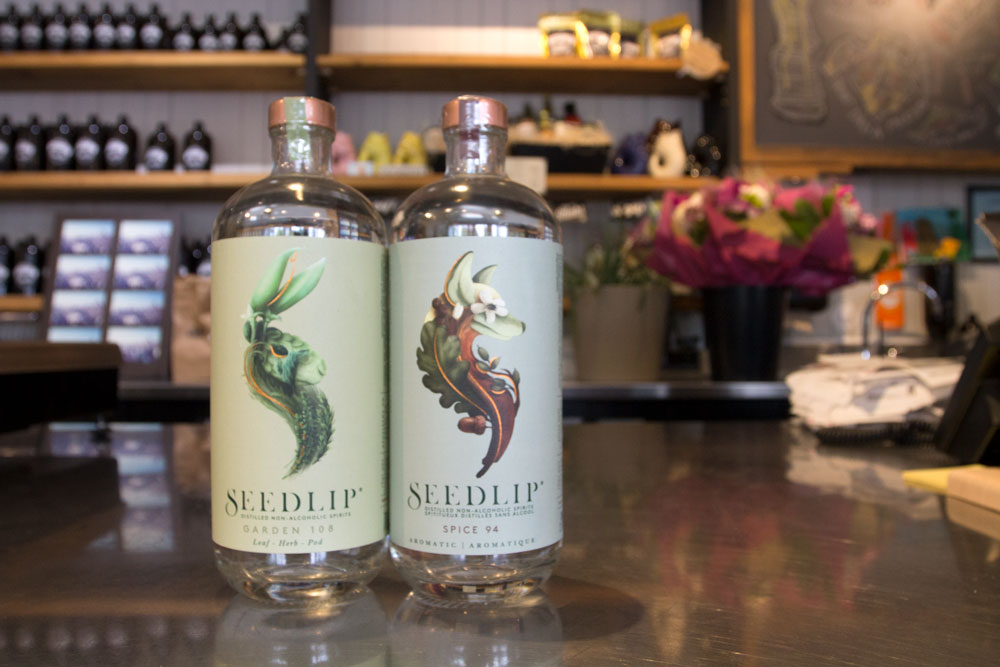 Inspired by the apothecaries of the 1600s, UK-based Seedlip makes non-alcoholic spirits ($39.99) so you get all the delicious taste of botanicals without the alcohol, sugar or calories. Garden 108 has a herbal flavour similar to gin and Spice 94 has a spiced flavour similar to rum.
Fever-Tree Tonics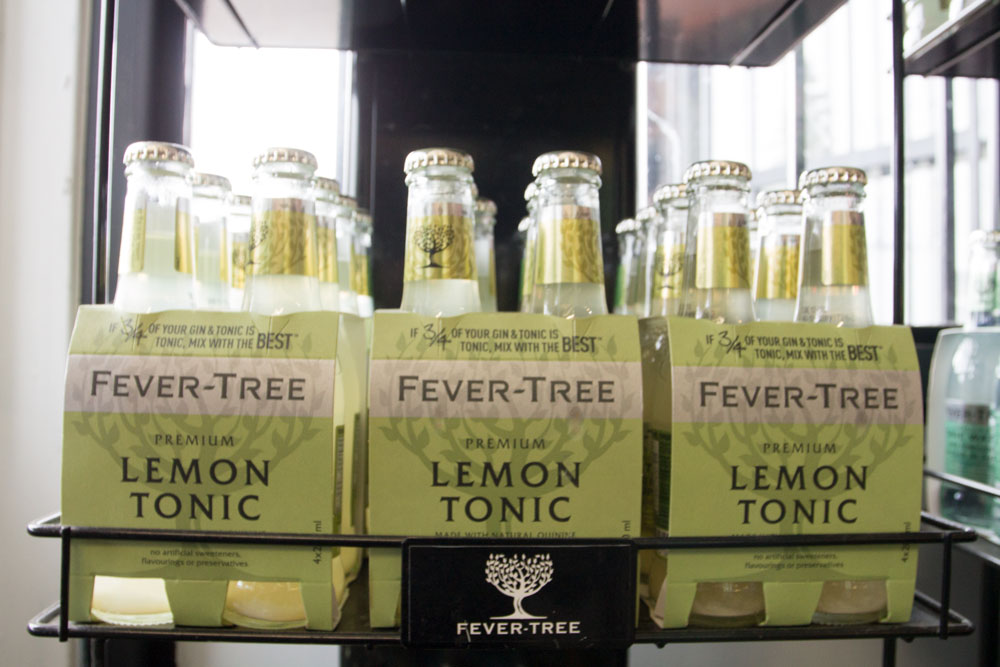 Need a mix for your Seedlip mocktail? Bridgeland Market sells a variety of Fever-Tree tonic flavours (all $7.99 for a four-pack) including plain, lemon, Sicilian lemonade, aromatic, light and Mediterranean (mix one of these with Garden 108). There's also ginger ale and ginger beer (mix one of these with Spice 94).
Tazza Hummus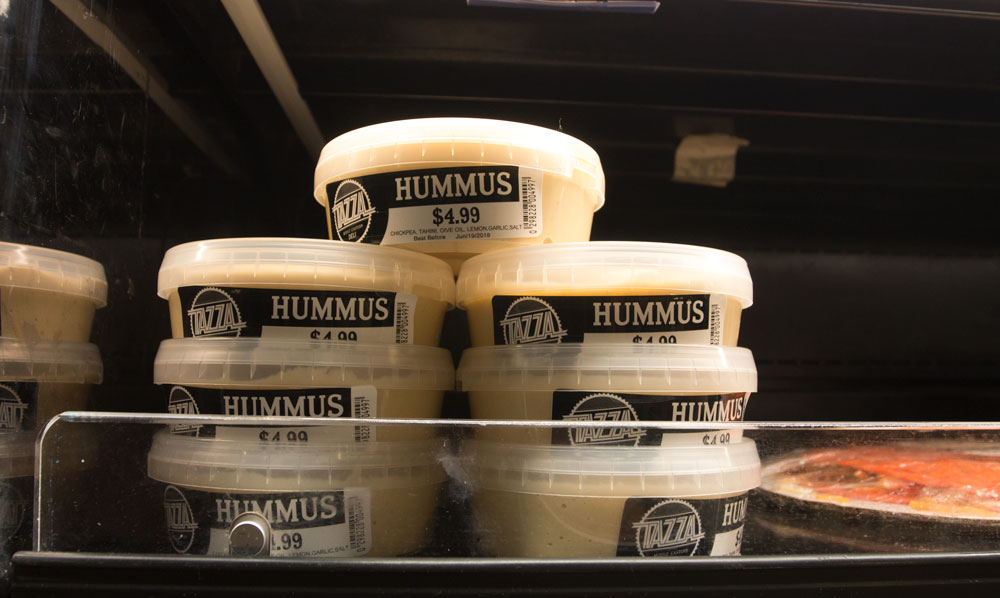 The owners of Bridgeland Market also own Tazza, a Middle Eastern deli located across the street. It's a great lunch spot for shawarma, but you can also get Tazza's delicious house made hummus ($4.99) here at the market.
Matiz Espaa Paella Rice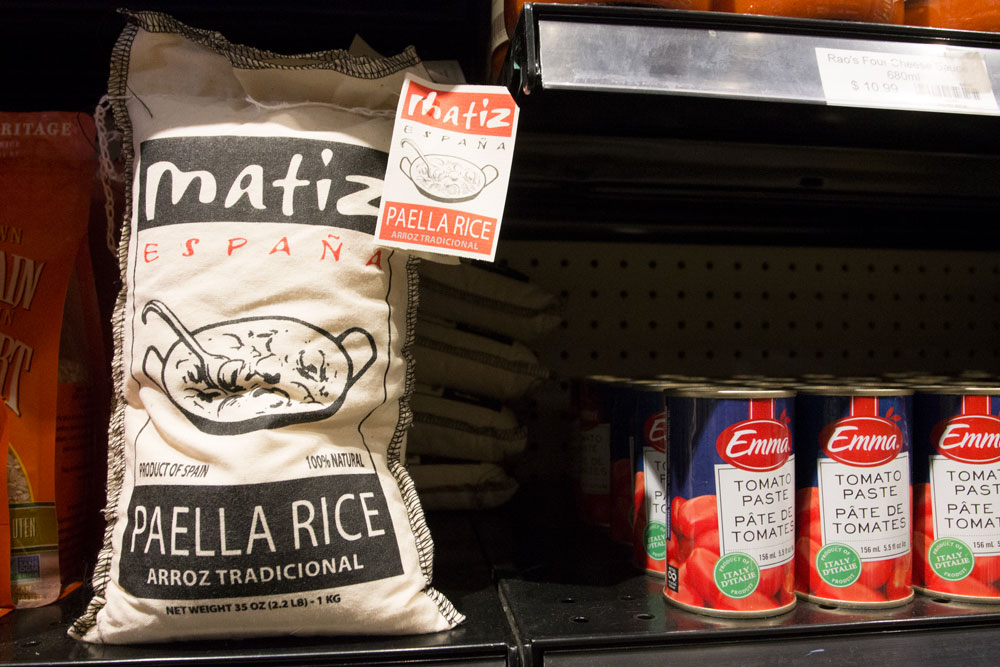 This Spanish rice ($8.99) is one of the market's most popular items. The absorbent, short-grain rice is grown in Valencia and it's perfect for making paella or risotto. The cloth sack keeps the rice fresh.
Bridgeland Market Olive Oil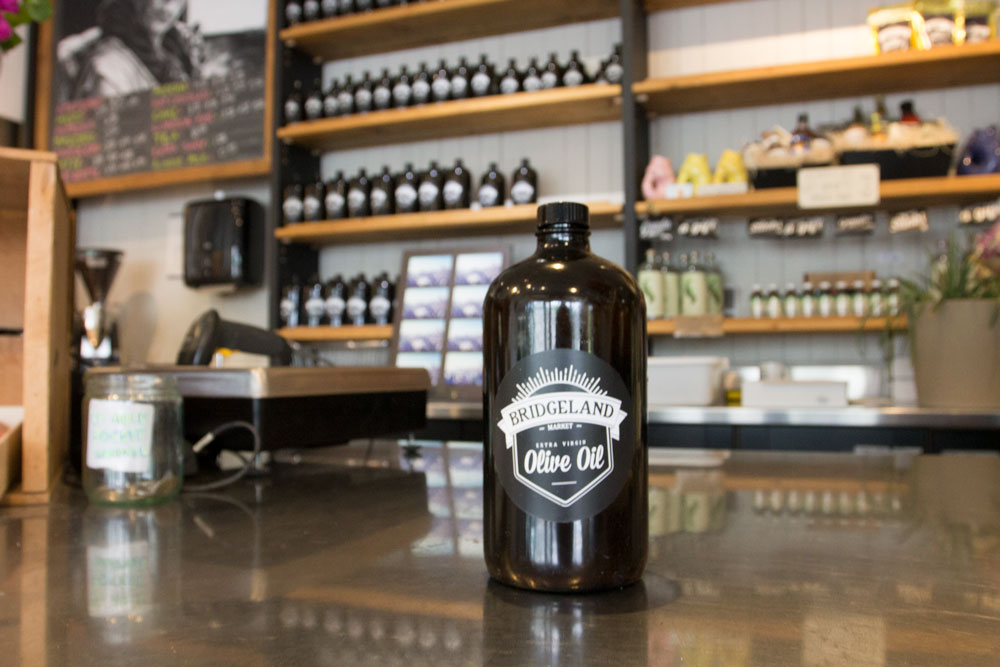 Pick up a bottle of Bridgeland Market extra virgin olive oil, pressed in Lebanon (where the owners are originally from) and bottled in Calgary ($24.99 for the pictured large bottle and $14.99 for a small bottle).
Local Coffee, Kombucha and Soda On Tap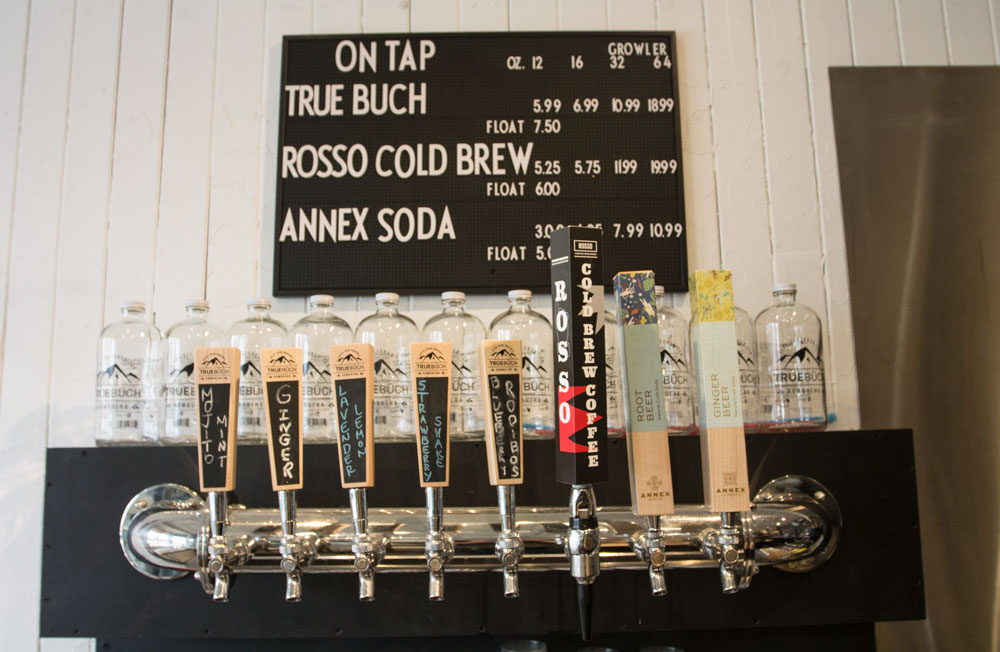 Bridgeland Market has locally made True Buch kombucha, cold brew coffee from Rosso and sodas from Annex Ale Project on tap. Each one can be made into a float using ice cream from Made By Marcus or they're available in 16- and 32-ounce bottles and growlers (prices vary). 
Crackers from The Fine Cheese Company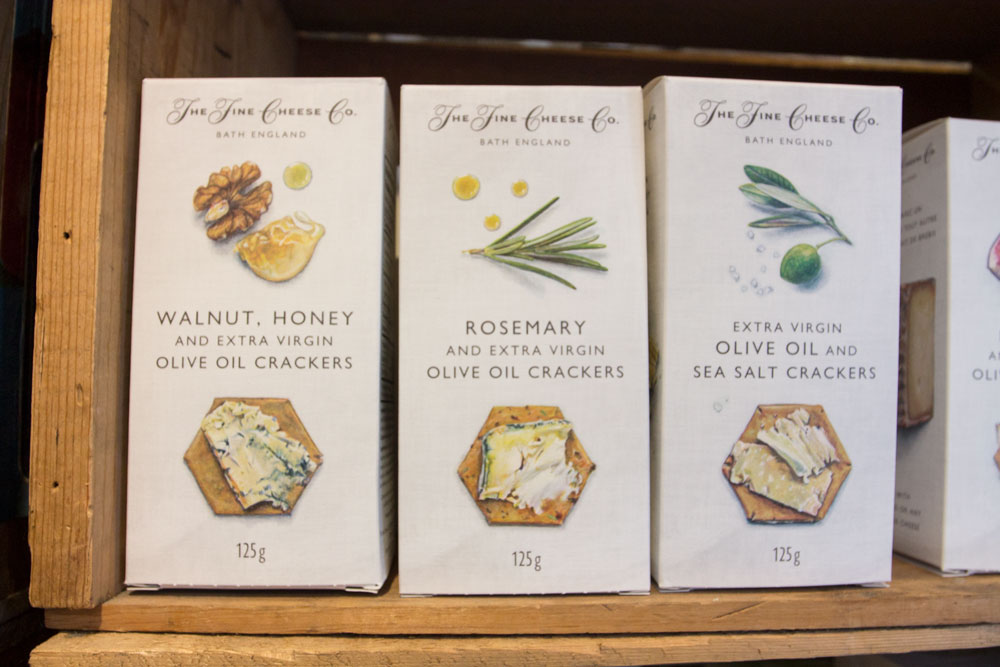 These crackers from The Fine Cheese Company are another fan favourite. The market carries a large variety of flavours but you can't go wrong with walnut, honey and EVOO, rosemary and EVOO, or EVOO with sea salt ($7.99 each). There are also toasts available in multiple flavours ($8.49 each).
Crossroads Sheep Gouda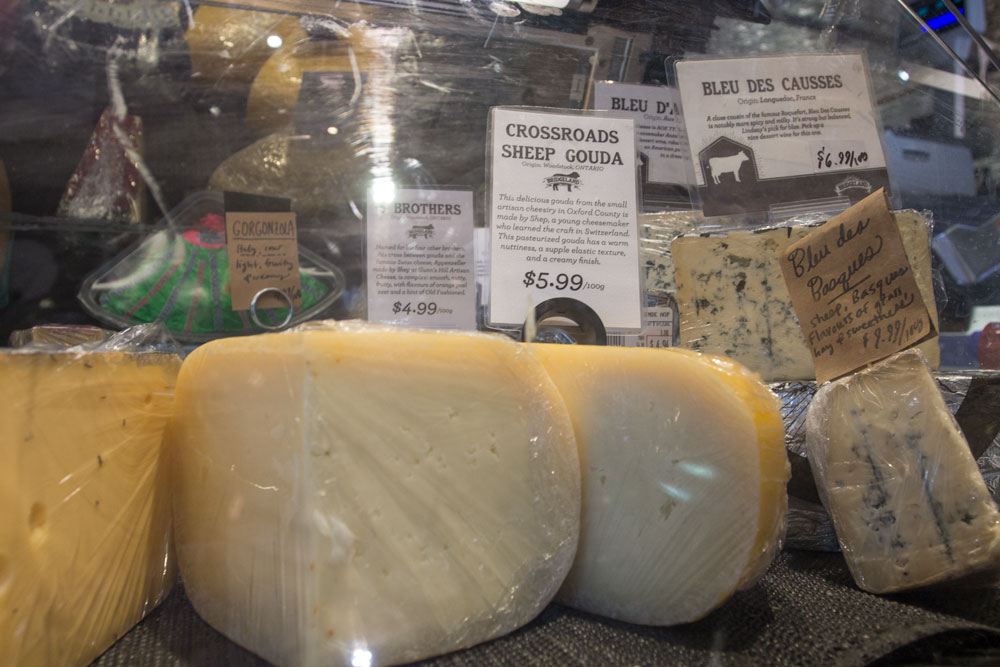 Because you can't have a cracker without cheese. Bridgeland Market has dozens of cheeses available at its deli at any time, but one of the newest ones that you can buy right now is this nutty gouda ($5.99 per 100 grams) from Oxford County, Ontario, Canada's self proclaimed "dairy capital."
Made By Marcus Ice Cream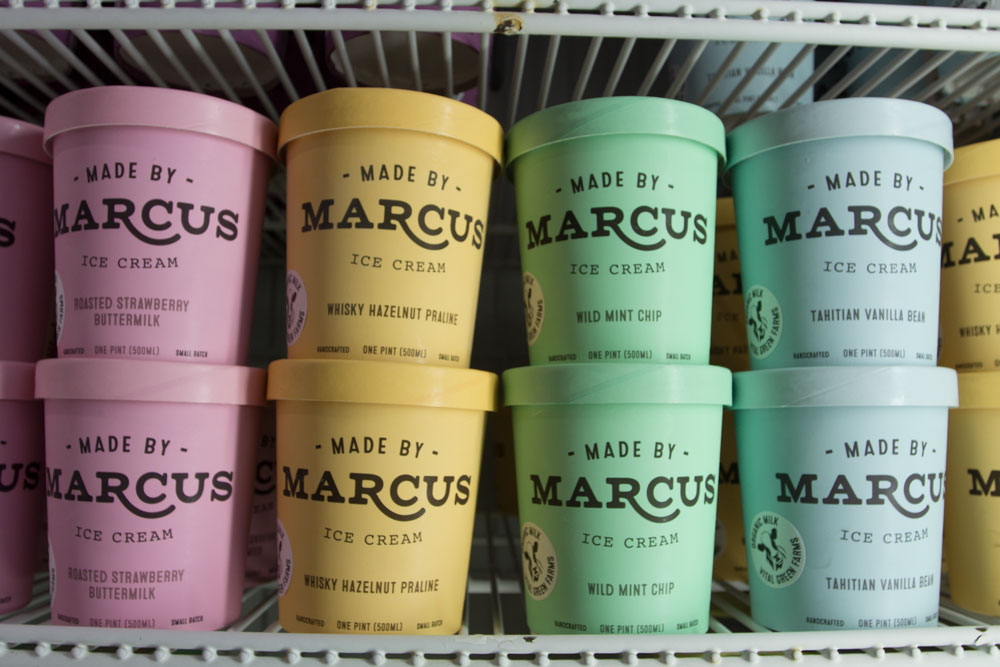 Avoid the long lines at Made By Marcus's 17th Avenue S.W. shop and grab a pint of your favourite flavour to take home instead ($8.99 for a pint or $17.99 for a litre). The market also has eight scoopable flavours available in a bowl or waffle cone ($3 to $7, plus $1 for a waffle cone).