Calgary's Boozy Club Just for Women
Local tasting club Femmes Fatales YYC provides a social platform for ladies to delve into the world of brown spirits.
By Sarah Comber
Femmes Fatales YYC has been introducing women to a variety of brown spirits for the last two-and-a-half years. At a whisky tasting last week at Knifewear and Kent of Inglewood, the club discovered six different Japanese whiskies.
Photographs by Sarah Comber
Jacqueline Warrell, founder of the all-female brown spirits whisky-tasting club Femmes Fatales YYC, has had a passion for brown spirits for as long as she can remember. Her initial exposure began during her early drinking years, when she and her friends drank rye and gingers – and cracking open a bottle of Crown Royale seemed like "getting into the good stuff."
"Back then, that was just what we were drinking," says Warrell, adding that her passion for malts, scotches and whiskies has evolved over time.
Indeed, Warrell's love of brown spirits sparked the creation of Femmes Fatales YYC. Warrell desired to share her passion and create a space for women to be curious and explore whiskies – establishing an environment that was less intimidating than being one woman out of 25 men in a traditional scotch tasting.
"It was really about taking it down a level and making the tasting more approachable and sociable," adds Warrell.
Femmes Fatales YYC has been operating for around two-and-a-half years and has hosted a variety of tastings, ranging from trying rums and tequilas to cognacs and, of course, whiskies. Warrell says that she believes the club's events help grow its member's confidence by enabling them to discover which flavour profiles they enjoy – making it easier for women to order brown spirits.
"It creates confidence knowing 'this is the kind of scotch I like,' or, 'this is what I'm in the mood for,'" says Warrell. Who adds that armed with that knowledge, a bartender can direct you to whiskies that suit your palate – even if you do not know a specific bottle or brand.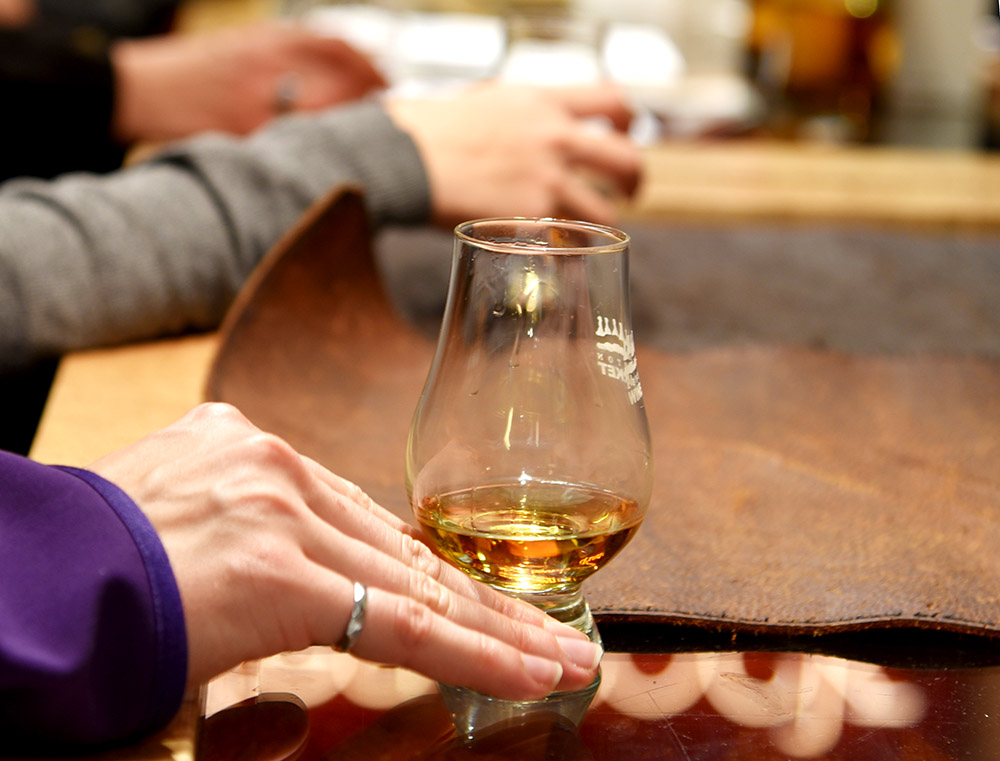 Jacqueline Warrell, founder of Femmes Fatales YYC, says that through discovering which flavours they enjoy, women are able to feel confident ordering whisky. Above, the Nikka Coffey Malt Whisky is distilled in Japan and exclusive to Kensington Wine Market. It features a soft yet complex flavour profile.
Additionally, Warrell says that providing an entry point to educating women about brown spirits, in turn, helps break down the stigma that whiskies are an old-boys-club beverage.
"We are seeing a lot more women that are interested in drinking whisky," she says. "Bourbon becoming very trendy has helped with that."
Indeed, Fern Zevnik, bar manager at the Bourbon Room, says that bourbon can be a great gateway brown spirit because its flavour profile is slightly sweet, since it has to be comprised of 51 per cent corn at the minimum.
Zevnik credits the recent increase in women interested in drinking brown spirits to the growing awareness of whiskies and whisky cocktails in popular culture, and the education women can receive from tastings hosted by clubs like the Femmes Fatales.
"I love getting women involved in brown spirits and I think Calgary is really good that way," she says.
Zevnik, a long-time fan of brown spirits, attended her first Femmes Fatales YYC tasting last week. The event was hosted at Knifewear and Kent of Inglewood and focused on tasting Japanese whiskies. The tasting was lead by scotch expert Andrew Ferguson, who, after being the resident "Scotch Guy" at Kensington Wine Market for 13 years, took over ownership of the store this past April.
Although Ferguson says that the majority of whisky sales at his business are still to men, he has also seen an increase in women interested in brown spirits. A trend, he says, which has been developing over the past decade and has picked up significantly in the last two years.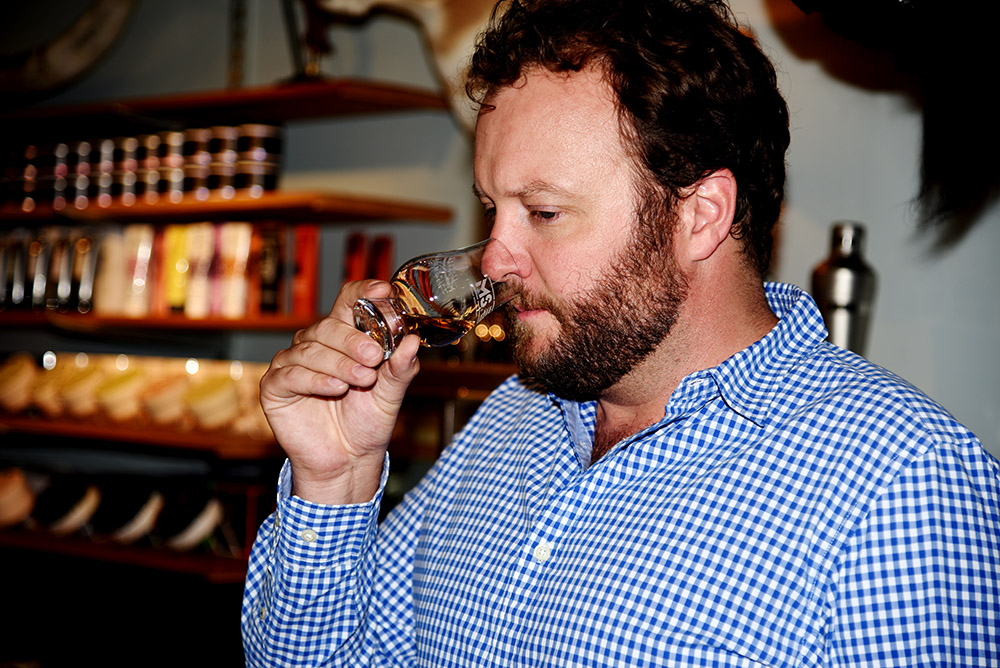 Scotch expert and owner of Kensington Wine Market Andrew Ferguson leads the Femmes Fatales YYC through their Japanese whisky tasting last week. This is Ferguson's second time educating the club – he was also the expert present at the club's first tasting.
"A large part of it is that you have a lot of young women – the upwardly mobile, professional young women with disposable income – who are in some sense liberated from the stigmas of the past. Or maybe rebelling against the idea that whisky is a man's drink," says Ferguson, adding that he rejects the concept of a "man's whisky" compared to a "woman's whisky," because an individual's palate has preferences regardless of gender.
Certainly, Warrell says that recent trends and natural curiosity are causing both men and women to expand their horizons and taste products from craft and small-batch distilleries.
"I think we are seeing a greater interest that is happening across the board," says Warrell.
For more information on Femmes Fatales YYC or to join the club, please visit femmesfatalesyyc.webs.com.