Traditionally, a Parisian bistro was a decidedly modest restaurant, offering homey slow-cooked meals to diners without any expectation of, say, printed menus or tablecloths. Not so at Avec, where, aside from the slow cook on the braised lamb, the resemblance to the traditional bistro ends there, as everything about Avec is a notch or deux or trois above. A salade Lyonnaise followed by duck confit with Beluga lentils should do the trick.
(Now closed)
Another upscale bistro, Bistro Rouge is a more casual sibling to Rouge, the fine dining restaurant in Inglewood. It offers a variety of casual dishes, including velout soups, sandwiches, a house burger and risotto. The innovation here is the paillards grills, which are essentially a chicken breast, pork loin or trout fillet pounded flat and sauted. It's worth firing up the Citron for a drive.
191 Sirocco Dr. S.W., 403-514-0561, bistrorougeyyc.com, @bistrorougeyyc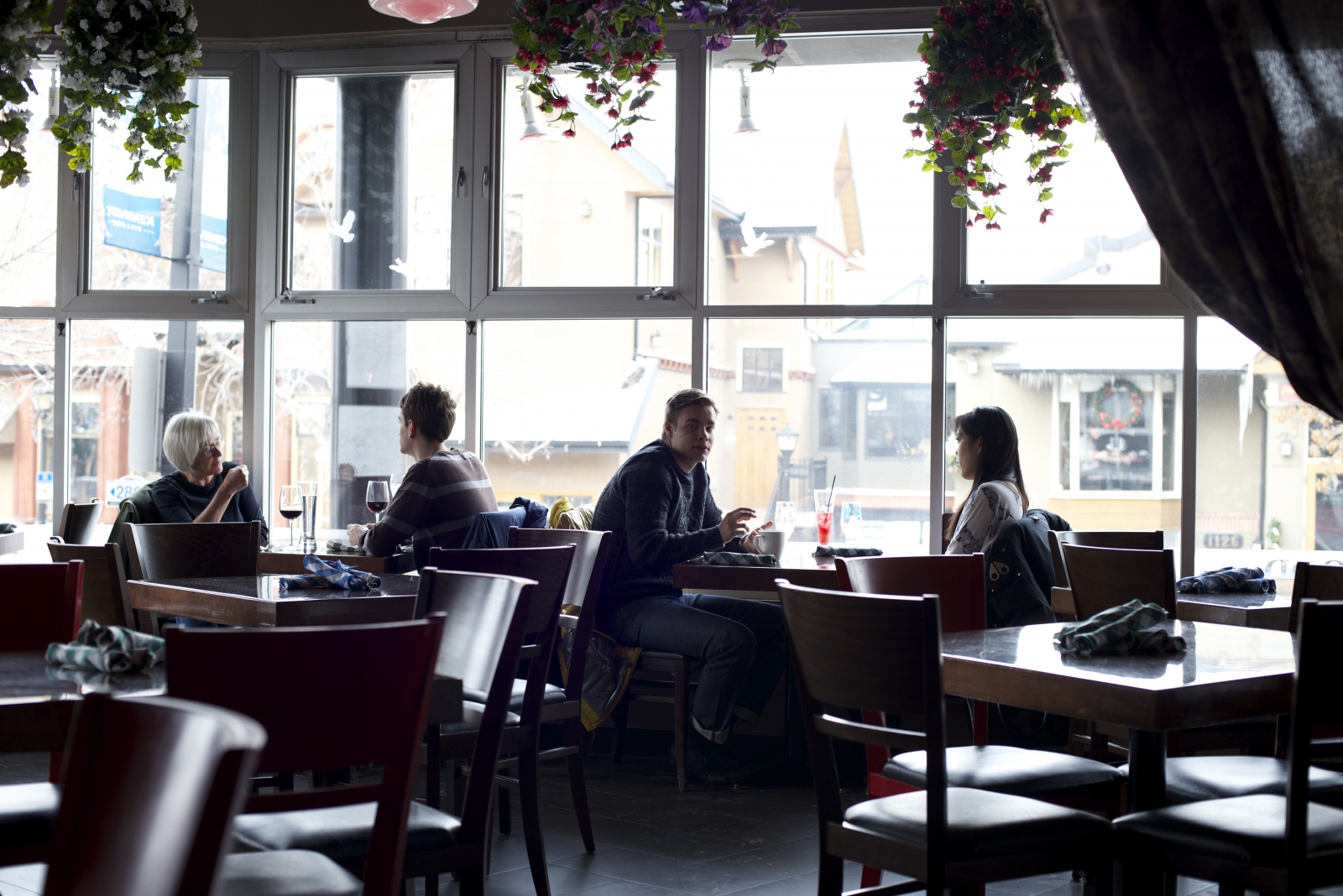 Photo by jared sych
Brasserie Kensington is French-inspired with plenty of Quebec flavour.
French, yes, with its tartare, fois gras and cassoulet, but augmented by some of our favourite French Canadian and other casual dining cuisines, such as four selections of poutine, burgers, sandwiches and a range of homey, slow-cooked dishes rounding out the menu. Plus, its partnership with the Scotch Malt Whisky Society means you can order from a wide selection of rare and wonderful Scotch unavailable anywhere else. It's an international mash-up, but a delightful one.
1131 Kensington Rd. N.W., 403-457-4148, brasseriekensington.com, @the_brasskens
Owners Gilles and Andrea Brassart and executive chef Dominique Moussu have consistently impressed diners at Cassis since 2008 when they opened in Casel Marche near Crowchild Trail on 17th Avenue S.W. Bringing the food and casual sensibility of southern France to the menu and the relaxed atmosphere of the restaurant, they offer such classics as croque monsieur at lunchtime and blanquette de veau and poisson en papillotte at dinner. And steak frites all day long, mais oui.
2505 17 Ave. S.W., 403-262-0036, thecassisbistro.ca
La Chaumire
Le grand-papa of French cuisine – arguably the foundation of fine dining – in Calgary opened its doors in 1978 in a small charming house on 17th Avenue S.W. just a couple of blocks east of its present grander location (chaumire means "cottage" in French). The food and service are traditional and very French, but draw heavily on Canadian-sourced staples prepared in the French manner. Try, for example, the rack of Alberta lamb prepared la Provenal. Follow it up with the souffl au Grand Marnier for two. It's not inexpensive, but it's worth the splurge.
139 17 Ave. SW., 403-228-5690, lachaumiere.ca
This French delicatessen/caf in the Beltline is the brainchild of Cassis Bistro's Dominique Moussu. Where else can you stop on your way from downtown for a quick bite of lobster bisque and coq au Champagne? While you're there, pick up some duck rillettes, pt de pork Breton and Camembert for your baguette.
1325 1 St. S.E., 403-514-0555, lepicierieca.com
This wee brasserie on 4th Street S.W. opened years ago in the old Tivoli building and has been serving the Frenchest of French cuisine and attitude ever since. Traditionally, a brasserie is a casual restaurant serving single dishes from the same menu throughout the day but which can be expected to provide professional service and white linens. A typical brasserie meal is steak frites, which you should try at Fleur de Sel because it is trs magnifique.
2015 4 St. S.W., 403-228-9764, fleurdeselbrasserie.com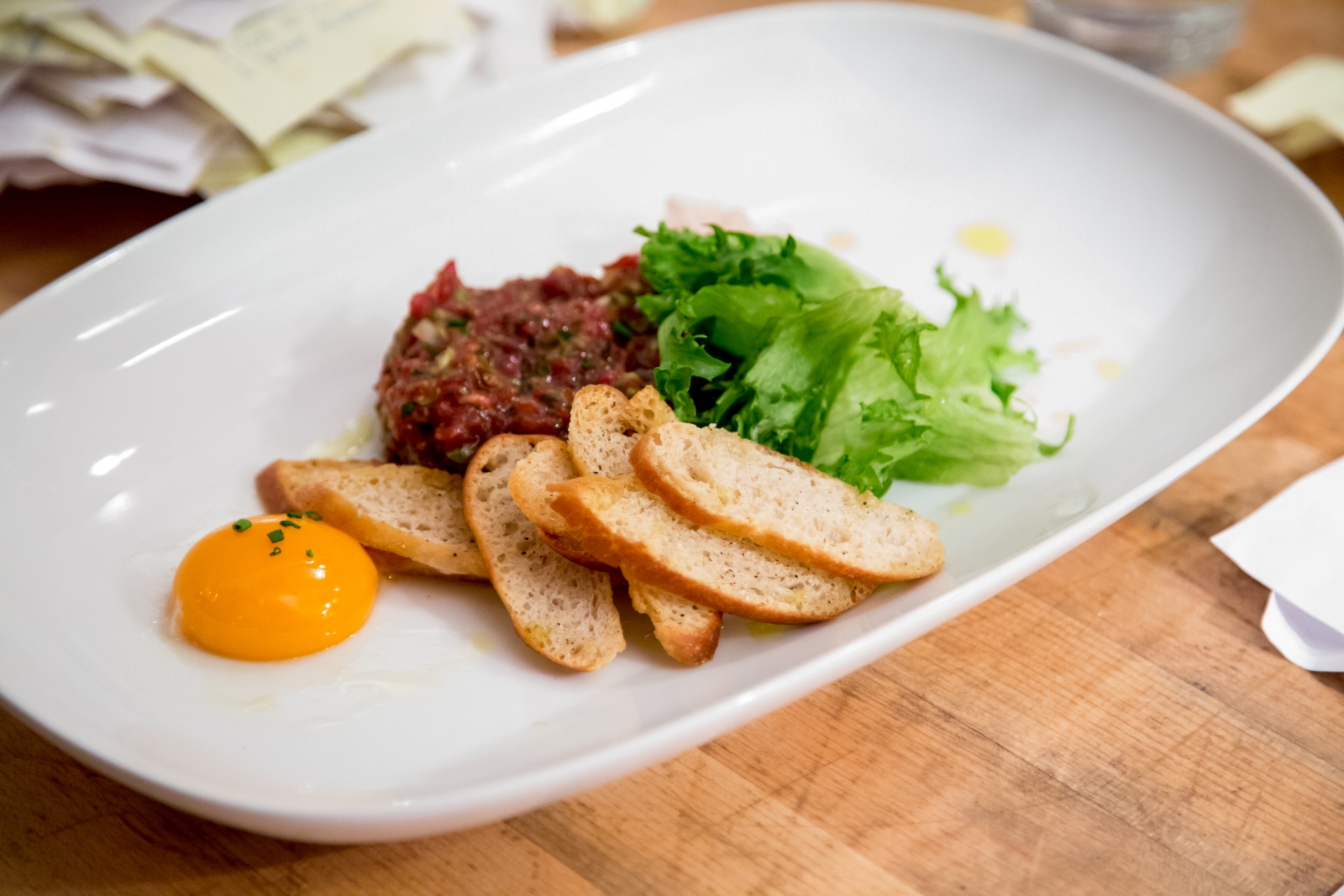 Photo courtesy of Parc.
Traditional steak tartare at Parc Cafe and Brasserie.
Parc
One of the new garons on the block, Parc describes itself as a caf and brasserie and lives up to the name in every way. Facing the park that separates it from 17th Avenue S.W. in the space formerly occupied by Borgo, the restaurant serves an impressive variety of well-loved French dishes, such as mushrooms on toast, Gruyre gougres, French onion soup, salade Nioise and, bien sur, steak frites.
818 16 Ave. S.W., 403-454-2700, parccalgary.com, @parccalgary
Ratatouille Bistro
Nabila Guelli, owner and chef of Ratatouille, tucked in the back of Britannia Plaza, learned the French restaurant business at the elbow of her father, Mimid Guelli, whose restaurant Jojo Bistro was among the vanguard of French bistro cuisine in Calgary back in the day. Alongside the country-style duck pt, the Dijon-crusted rack of lamb, the cassoulet and the obligatory steak frites, you discover the Spanish-Moroccan influence of Guelli's heritage in the tagine de mer with preserved lemons and olives and the traditional paella. Sometimes fusion is a good thing.
829 49 Ave. S.W., 403-719-1942, ratatouillebistro.ca
One of Calgary's older downtown restaurants – it used to be called La Caille on the Bow – this quiet French classic is still preparing great food with impeccable service. The prix fixe tasting menu ranges from five to seven courses on weekdays and weekends respectively, and the $15 express lunch is the best value in the area.
100 La Caille Pl. S.W., 403-262-5554, qhautecuisine.com, @qhaute
Another fine new addition to Calgary's French restaurant scene, Suzette offers the cuisine of northern France, specifically Britanny. Located on busy 4th Street S.W. in the space recently occupied by Bistro 2210, this tiny bistro is quickly becoming well-known for its galettes, a savoury buckwheat crepe stuffed with, for example, ham and cheese; or bacon, potatoes and mushrooms; or smoked salmon, leeks and cream. Not in the mood for buckwheat crepes? That's okay. Try the moules-frites, the house burger or marinated chicken. Oh, and there's also steak frites.
2210 4 St. S.W., 403-802 0036, bistrosuzette.ca