Ramadan Basics
Albert Elkadri, chairman of the Muslim Council of Calgary, estimates that about 80 per cent of Muslims in Calgary fast during Ramadan. Fasting is one of the five pillars of Islam – along with faith, prayer, charity and pilgrimage – but those who are less strictly religious or exempt from the fast because of age or health reasons may choose to opt out.
"This is the month when Muslims take a step back from the daily grind and put more focus into the five pillars of the religion," says local media personality Shiva Jahanshah who produced a short documentary about Ramadan in Calgary called Journey of Faith. "The purpose of it is to bring more perspective to what's going on around the world and people who are suffering – what it's like to be thirsty, what it's like to be hungry. It's very difficult to do and it's kind of an hourly and [minute by minute] reminder of your faith."
While going without food during daylight hours may not seem like it would be that difficult (who hasn't skipped lunch before?), the real challenge for many Muslims seems to be giving up water for the whole day – especially when Ramadan falls in the summer months or for those with particularly demanding jobs, such as being the mayor of Calgary.
"When, over the last few years, Ramadan coincided with the Stampede, I could easily have 20 to 25 public events in a typical day," says Calgary Mayor Naheed Nenshi, who personally observes the fast. "For me, the hard part of that is standing outside doing a lot of speeches and wearing cowboy boots, and it wasn't the not eating, it was not being able to drink water. That can be very challenging."
 Breaking the Fast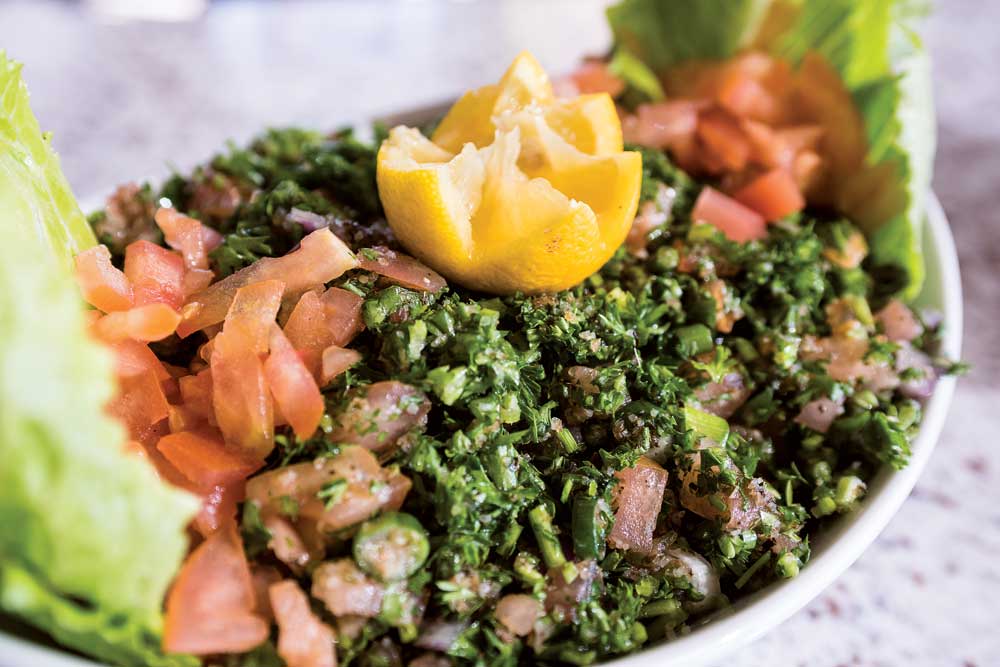 After sunset, those observing the fast say a prayer and begin nourishing and hydrating themselves. Traditionally, fasts are broken with an odd number of fresh dates and some milk or water and then fasters indulge in what is known as iftar – the main meal of the Ramadan day, often enjoyed with family, friends or neighbours. Observers also rise early to hydrate and have a light and less-celebratory breakfast called suhoor before the sun rises in the morning.
Since Muslim Calgarians come from a wide variety of cultural backgrounds and culinary traditions, there is no universal iftar dish that would be equivalent to a Christmas turkey or a Passover brisket. Also, since the observant need to get through 29 or 30 days of iftar dinners, every individual is going to celebrate in different ways throughout the month.
"As the world shrinks, people become more familiar with one another and there is more of an understanding of other cultures and religions," says Yousef Traya, owner of the Bridgeland Market, who has been fasting during Ramadan since he was six or seven years old. "You've got everyone from people from the Middle East to punk-rock white kids who have converted [to Islam] observing Ramadan, so Muslims have global tastes. I grew up Lebanese, but I like to eat different things during Ramadan."
Depending on one's constitution, eating a huge amount of rich food during Ramadan isn't necessarily a great idea. Despite being hungry at the end of the day, experienced fasters know that overindulging can result in stomach issues, especially in the first few days, or debilitating thirstiness the next day.
"I like to eat bread and light foods like soup," says Elkadri, who, in addition to his role at the Muslim Council of Canada, owns and operates the Desert Pita & Grill. "If you eat too much meat or rice you can get really thirsty. So usually, I'll have some yogurt or salad. If you eat something salty, you're going to be thirsty all day. Dates are traditional, but they also kill your thirst and curb your appetite and have a lot of fibre in them."
That said, much more elaborate iftar dinners do go on throughout the city. Neighbours walk dishes representing the best from their kitchen (cooked with only their noses to guide them, as there's no tasting allowed for diligent home cooks who spend the day preparing food) to the homes of other Muslims on their block. Families gather around traditional or simple meals, Islamic centres host meals and restaurants offer special meals and buffets timed to serve customers who come in to break their fasts. Desserts, like fruity Indonesian kolak, Middle Eastern stuffed pancakes known as qatayef and kunafa, a sweet combination of shredded phyllo pastry and cheese, are also, typically, a key part of a formal iftar dinner.
"Desserts are very popular during Ramadan," Elkadri says. "After fasting all day, you need a reward. The desserts we do are very appealing and very different than what you'll find other times of the year."
 The Final Feast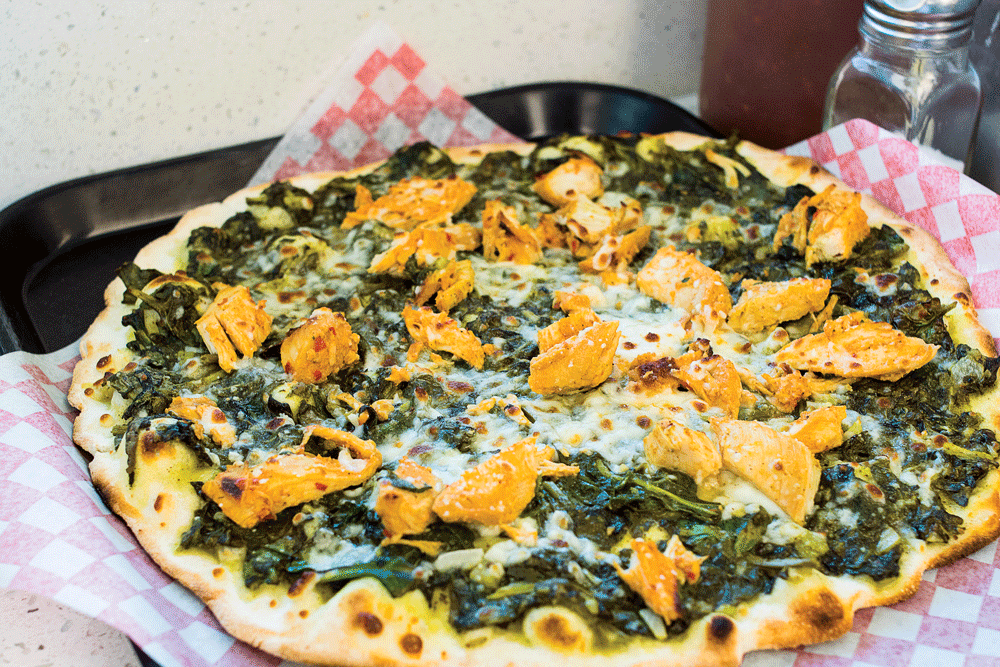 After a full month of iftar dinners that so often include family and friends, by the time Eid al-Fitr, the celebratory feast that marks the end of Ramadan comes, many Muslims are ready to go back to their regular routines. Those who have spent the month dining on traditional Persian, Lebanese, East African or South Asian dishes with family are often ready to take a break from falafel or chapati and indulge in a more typically Western meal. Elkadri says that the line-ups at chain restaurants like Red Lobster, the Olive Garden and Swiss Chalet in Calgary neighbourhoods with significant Muslim populations often go out the door. Traya remembers a similar tradition from when he was a kid.
"All families have their traditions. My father used to take us to Phil's Pancake House after prayers when Ramadan was over," Traya says. "Now, I like to travel after I'm done fasting. I'll go and enjoy some really good meals somewhere else."
For others, Eid eating is steeped in tradition. Fareen Jadavji-Jessa, a local food blogger, doesn't observe the fast herself, but her family does and they have long celebrated with a dinner centred around biryani (a mixed-rice dish) with other special-occasion treats like homemade samosas and, for dessert, sweet and sticky deep-fried jalebi. "We go for prayers and we always have a family dinner biryani and we always have jalebi," she says. "It's a celebration dish – so when people have babies or even if their kids start walking we celebrate with jalebi."
While Mayor Nenshi admits that, thanks to his busy schedule, his iftar dinners tend to entail grabbing something quick on the way home from work, he does have an Eid tradition that he shares with his colleagues in the mayor's office. "I love to go to a little place called the Village Pita Bakery in Short Pants Plaza in the southeast," he says. "They have the best pita pies. I make sure on Eid I go there and get pita pies for the whole office."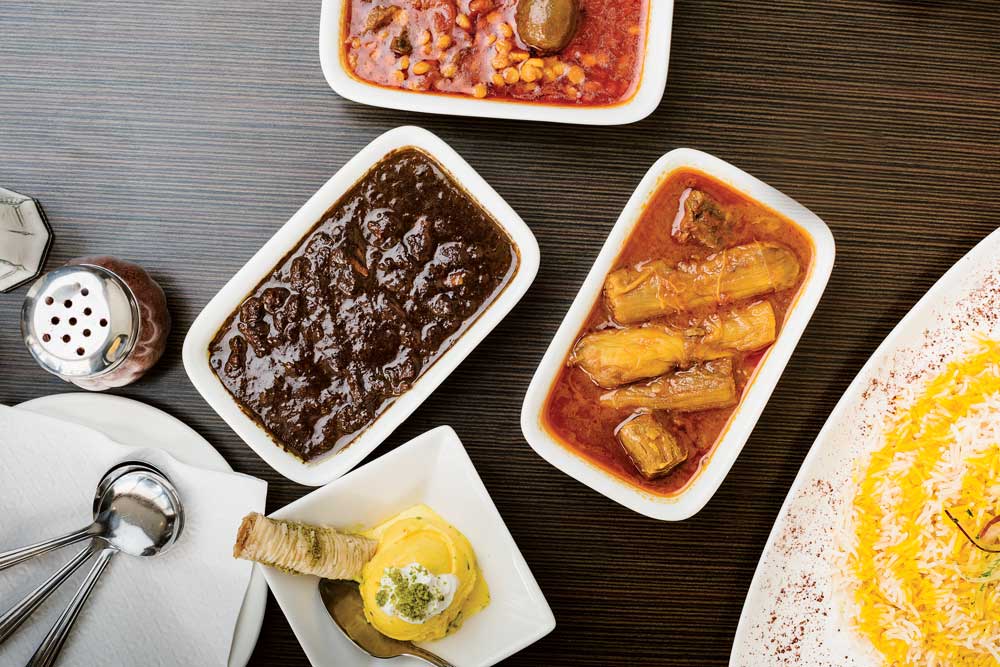 Ramadan If You're Not Muslim
Not Muslim, or Muslim-but-not-fasting? While Ramadan certainly is a sacred time of the year for your Muslim neighbours, co-workers and friends, there's no reason to tiptoe around them while they're fasting (though practicing courtesy and not flaunting the take-out you brought in for lunch is a good idea). Non-Muslims can participate in iftar dinners,  which must be served after sunset and can not include any pork, alcohol or other forbidden foods.
"A lot of our non-Muslim customers will be hosting people for Ramadan and they'll say, 'Hey, can you help me out here? I've never done this before'," Traya says. "They've invited their work colleagues over for dinner and don't know what to make, and don't know what they should or shouldn't do, and we'll help them out in those situations. You just have to be respectful. If you don't know, ask."
Charity is another pillar of Islam and those who can't or choose not to fast may instead donate money to pay for meals at a local mosque or Islamic centre or to a food-based charity. The Calgary Food Bank participates in a nation-wide initiative called Give 30, which encourages supporters of all faiths to donate money during Ramadan. Since 2013, the Food Bank has raised over $17,000 through Give 30, in addition to other Ramadan donations not connected to that particular campaign.