As the head of wardrobe at the Alberta Ballet, Raven Hehr oversees the logistical side of the department, dealing with scheduling fittings and crew and helping prepare for studio dress rehearsals, in addition to being responsible for the financials. While Hehr says her job is a lot more paperwork now than it used to be, she originally entered the industry as a seamstress.
What got you started in this line of work?
My grandmother was a very talented seamstress, so she inspired me to follow that career path. My mom was really great about taking us to the ballet and to the theatre as kids, and she's an artist herself, so I was always exposed to that arts culture. I originally thought I wanted to be a designer, but I found the Technical Theatre Program at Mount Royal College (now Mount Royal University), a program that sadly doesn't exist anymore. It changed my mind about what I wanted to do; it taught me that I wanted to be a technician as opposed to a designer.
After completing the program at MRU I started sewing and working with some of the local theatre companies like Alberta Theatre Projects and then I got the opportunity to go work at the Stratford Festival in Ontario and I sewed for them for 3 months. It kind of snowballed from there.
Where are you most productive?
While a lot of my job has shifted into logistical and administrative oversight of the wardrobe department, I also still do a lot of the more "craft" things that we need to do here. Things like yesterday I was gluing hair onto a mask. So I do a lot of … bedazzling, if you will. I love putting rhinestones on things and The Nutcracker gives me a good opportunity to put rhinestones all over everything. We have a really great productive space here. I spend a lot of time in my office here working on paperwork and financials, but I always come down here at least for a couple hours a day and get my hands on something.
What project are you working on now?
We are prepping The Nutcracker, which is our largest production of the season most years. There are over 150 costumes in The Nutcracker and we also prep the costumes to dress over 60 children while we're on the road. In every city we fit over 60 kids to do the children's roles. We're fitting right now, and once we're fit we do all the alterations and just make everything beautiful for when it goes on the road. Were doing 4 cities this year: Victoria, Edmonton, Calgary, and Vancouver.
Do you have a favorite costume from
I love the Snow Tsarina, she's pretty spectacular. She's covered in fur and rhinestones, and she's usually played by a tall dancer so she's very commanding and beautiful out there.
What will you be working on next?
The Alberta Ballet does 5 shows a year; usually we create 1 or 2, and remount 3 or 4. This year the only creation we're doing is a project in February called Dynamic Directions and it's a triple bill of Canadian-based choreographers. We'll be building the piece choreographed by Aszure Barton with costumes designed by Fritz Masten. We'll be working with designer Linda Chow from Vancouver, who is designing the piece for choreographer Wen Wei Wang, and our very own Yukichi Hattori is designing his own costumes for his choreography. All of the costumes will be made here, with the exception of a few we'll be buying for Yukichi Hattori's piece.
Who are some of your inspirations?
Our dancers are pretty amazing creators of movement and amazing pieces of dance. The choreographers are amazing too, they bring us some great work that we get to be involved in. It's very satisfying to be involved in creating the whole piece. And there are so many people in this city who work in film and television who are incredible craftspeople and they are just so talented. I'm lucky to be surrounded by all these inspiring people.
The Nutcracker runs in Calgary at the Southern Alberta Jubilee Auditorium December 17 to 24; for tickets visit albertaballet.com
---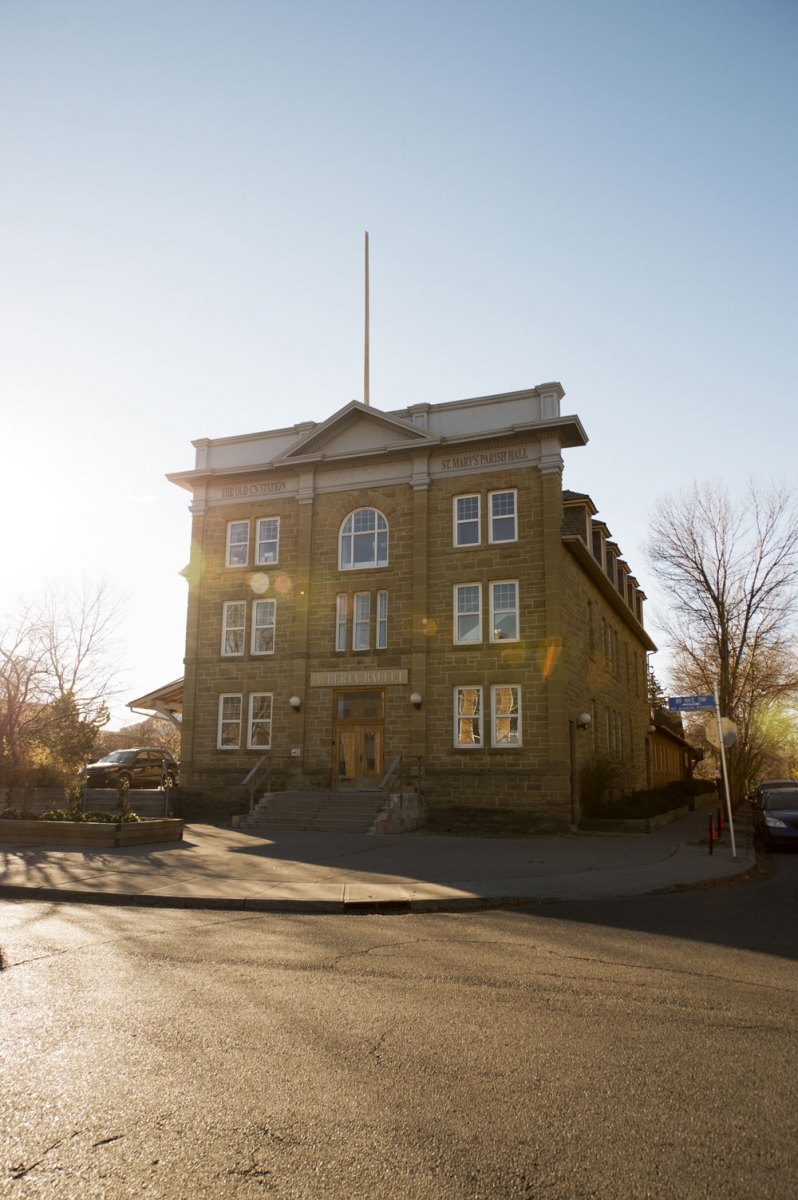 photographs by Julya Hajnoczky
The Alberta Ballet's wardrobe department is located at the company's headquarters, in a renovated train station.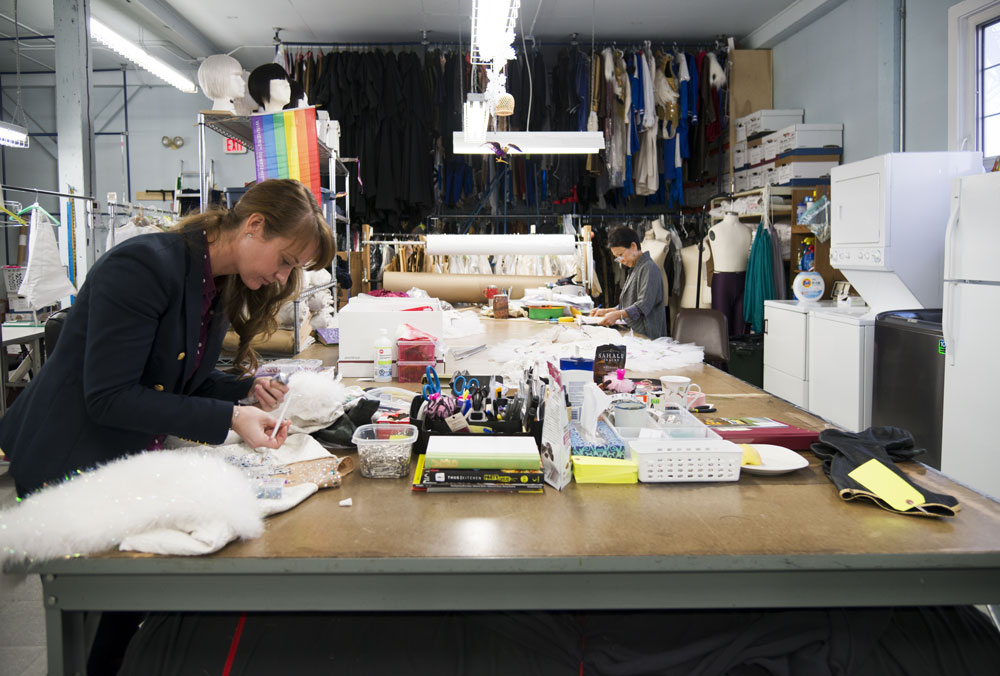 Hehr and one of her colleagues, Quynh Chestnut, spread out their work on a huge table in the wardrobe department.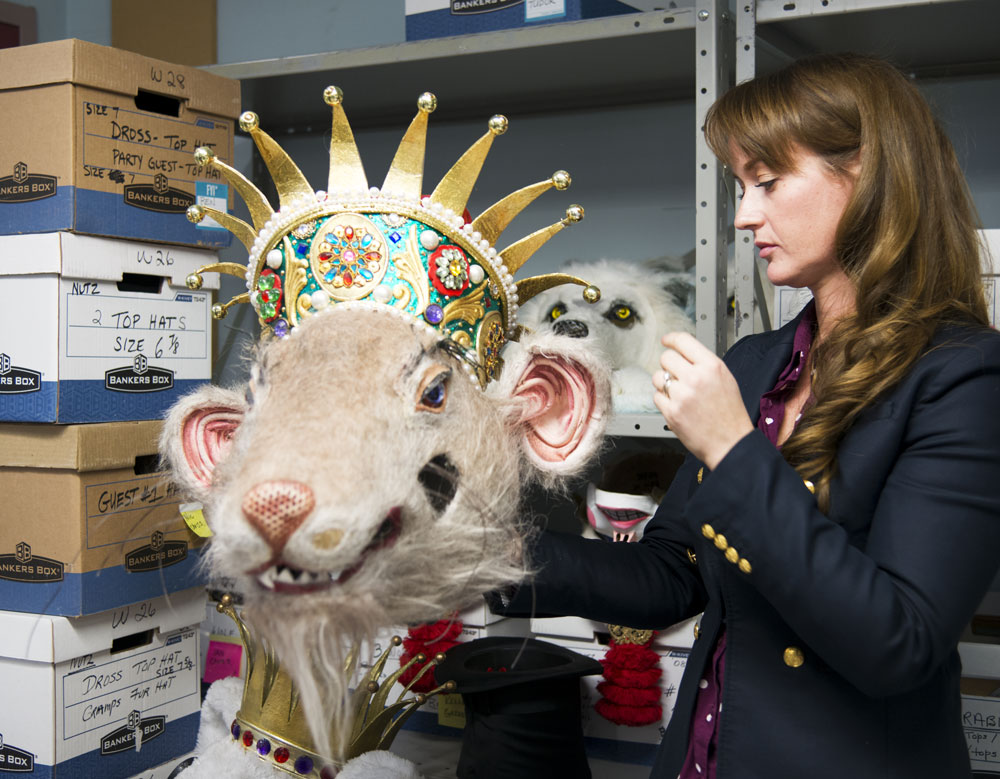 Hehr inspects one of the masks worn by the Rat King in The Nutcracker ballet.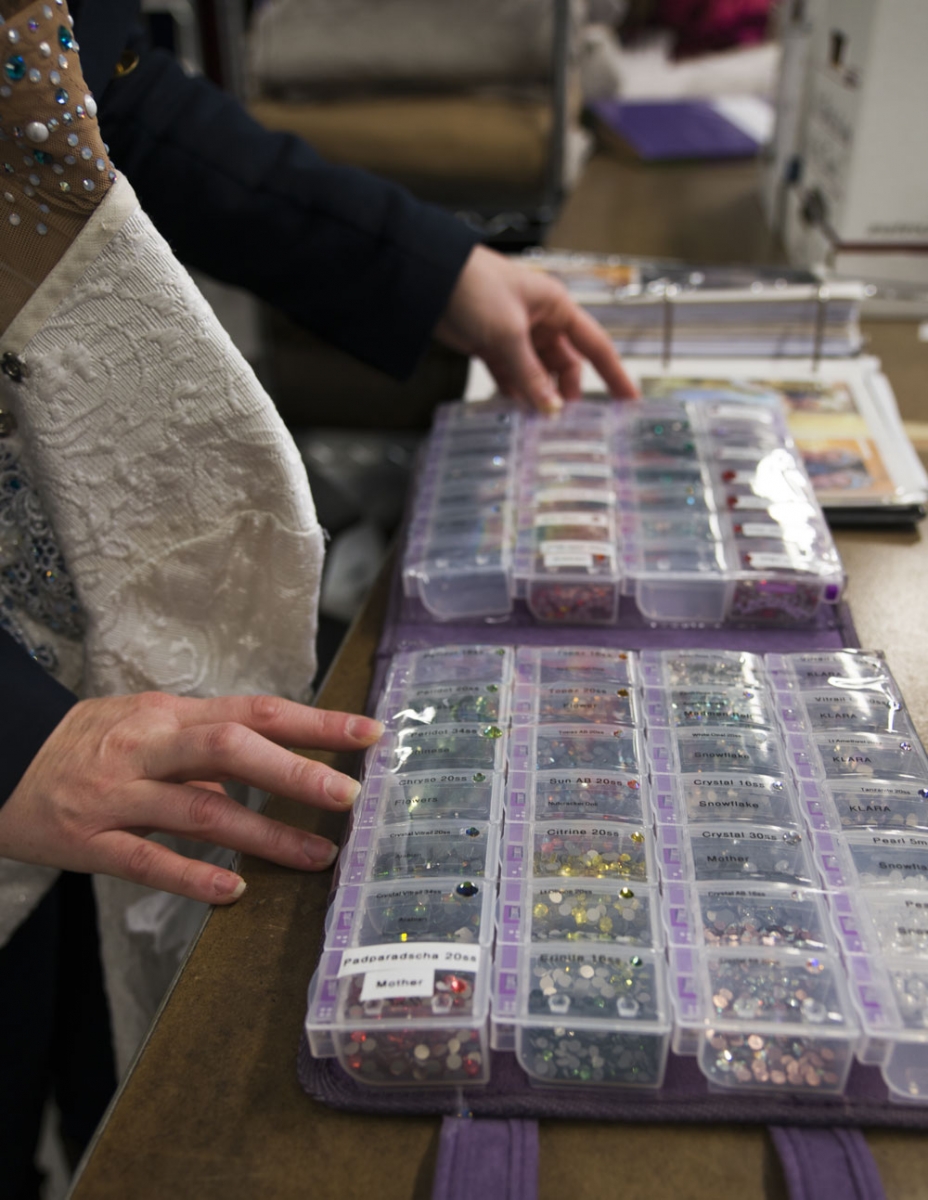 One of Hehr's favourite tasks is applying the thousands of rhinestones that adorn many of the costumes worn by dancers performing in The Nutcracker.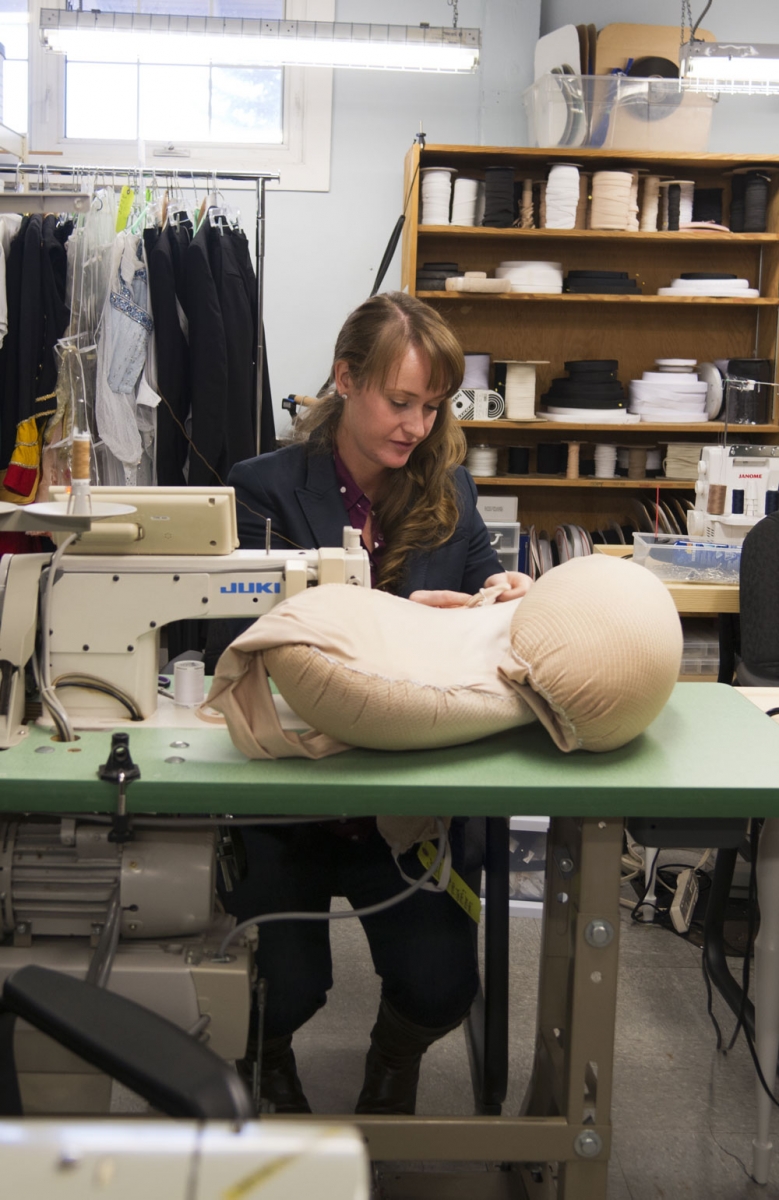 It's not all glamour and sparkles – here, Hehr makes repairs to the Rat King costume's thigh stuffing.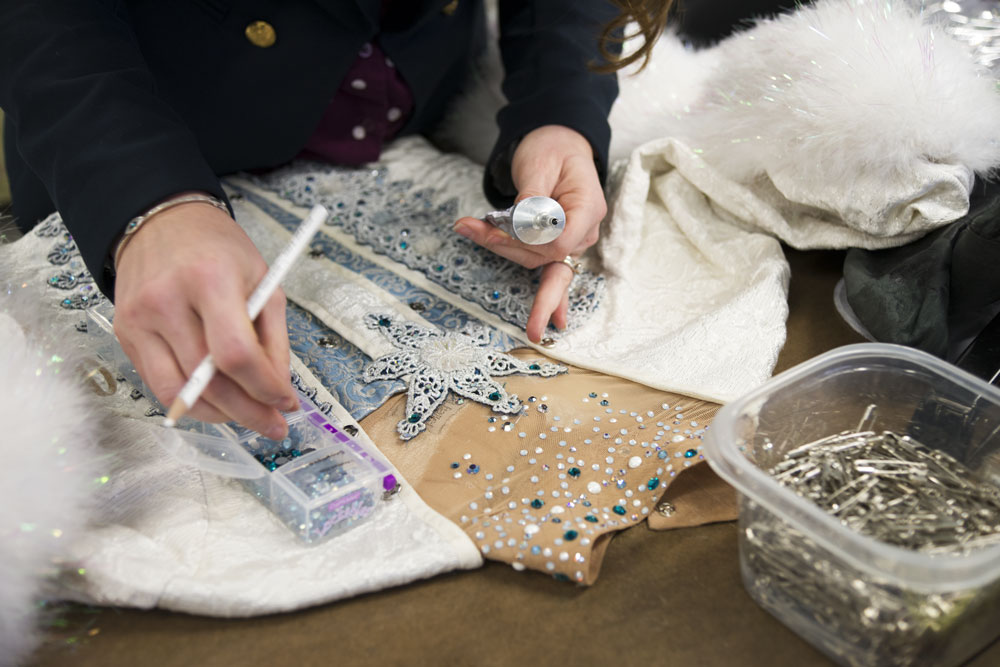 Hehr applying rhinestones to the Snow Tsarina's costume.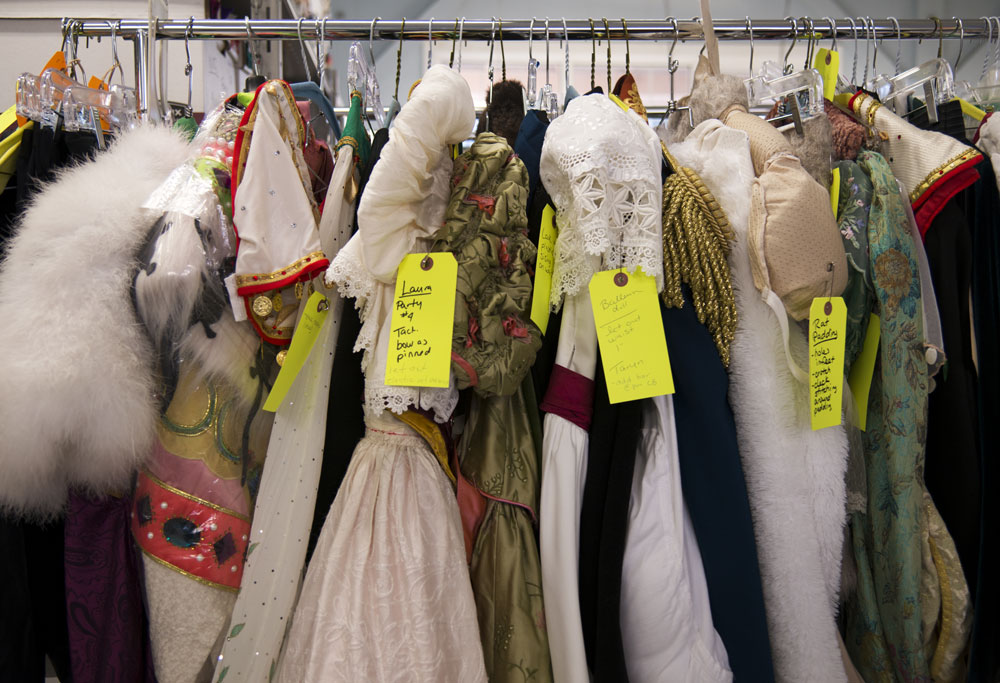 When the Alberta Ballet remounts a show, existing costumes are pulled out of storage and fitted to the new dancers. A rack holds costumes that are all labeled, ready for necessary repairs and alterations.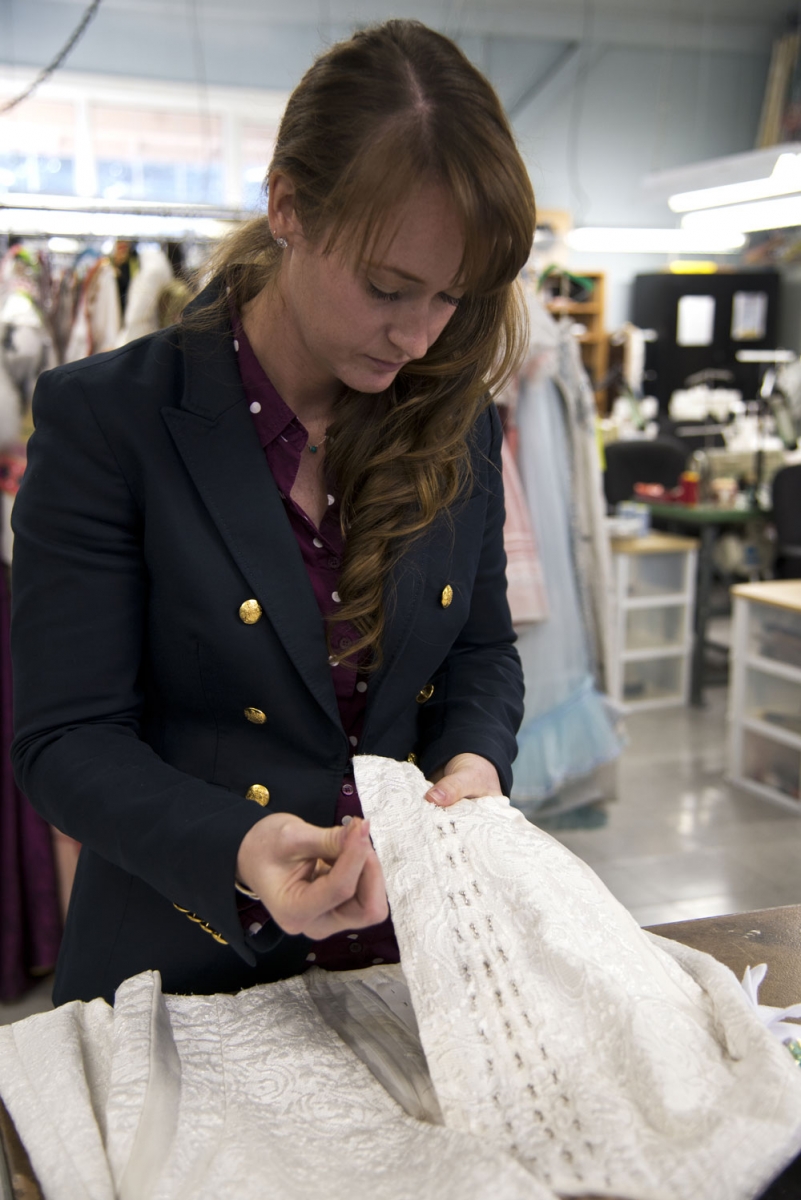 Hehr stitches hooks and eyes to a bodice. The many rows make it easier to fit to several dancers, without having to make too many alterations to the garment.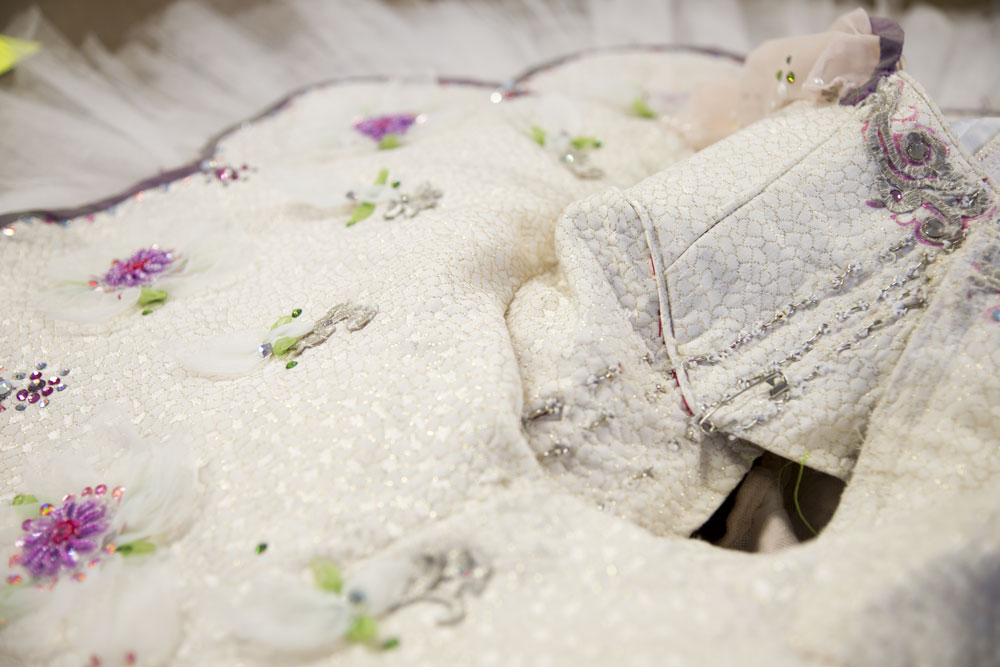 A tutu marked and ready for repairs and alterations is laid out on the table in the wardrobe department.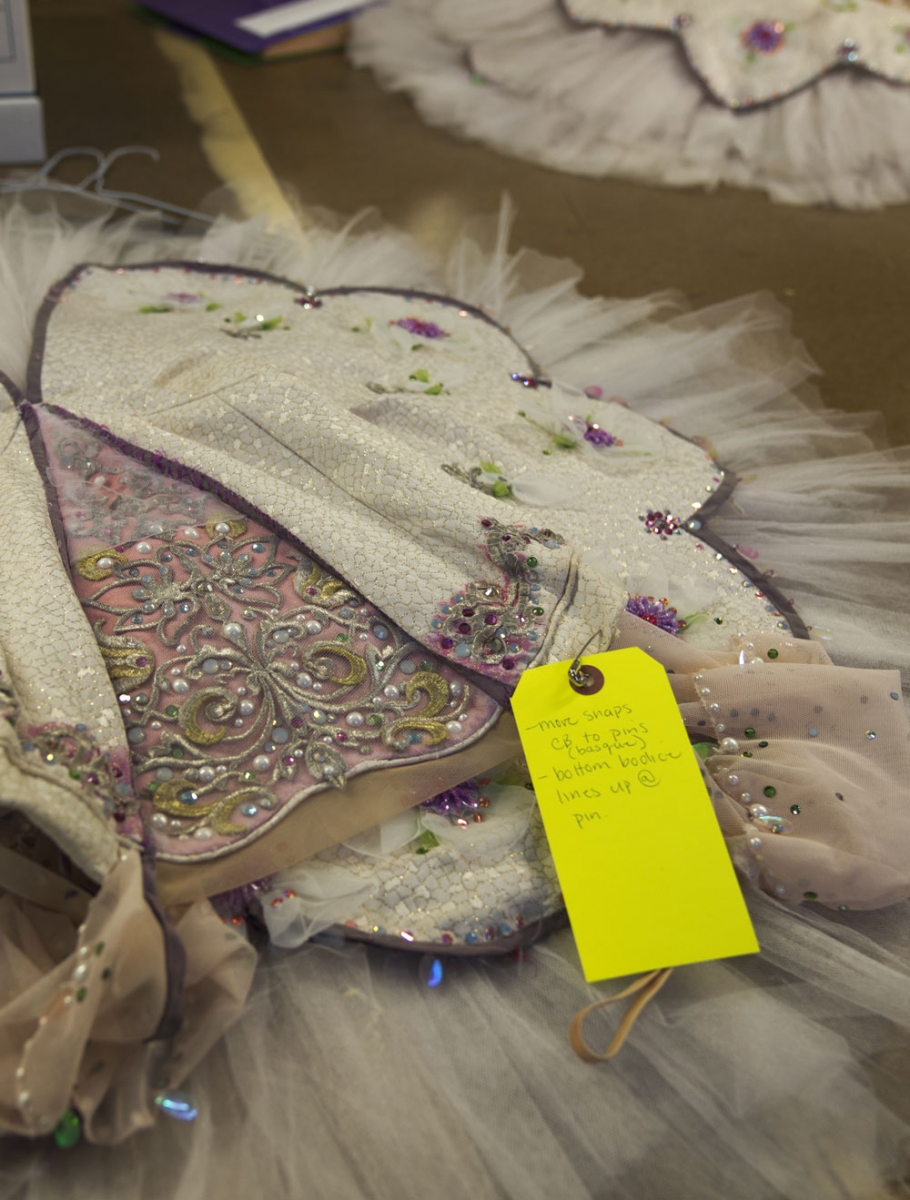 Once the garment has been tried on by the dancer, it is marked and labeled by the seamstresses in preparation for necessary alterations.