Ceramics are having a hot and very functional moment in interior decorating trends. In local design and home shops and artisan markets like Market Collective, you can expect to find a plethora of beautiful yet practical pieces of art from local clay enthusiasts.
Alberta has a long history of potters thanks to the abundance of clay available in this region. Medalta, in Medicine Hat, is a mecca of ceramic arts, featuring an innovative industrial museum, contemporary ceramic arts facility and art gallery. Thanks to the strong community support of ceramic arts at Medalta, Alberta College of Art & Design as well as new studio and class facilities like Workshop in Inglewood popping up, ceramic artists have a lot of opportunities to grow and hone their craft.
Here are six Alberta-based artists to keep an eye on.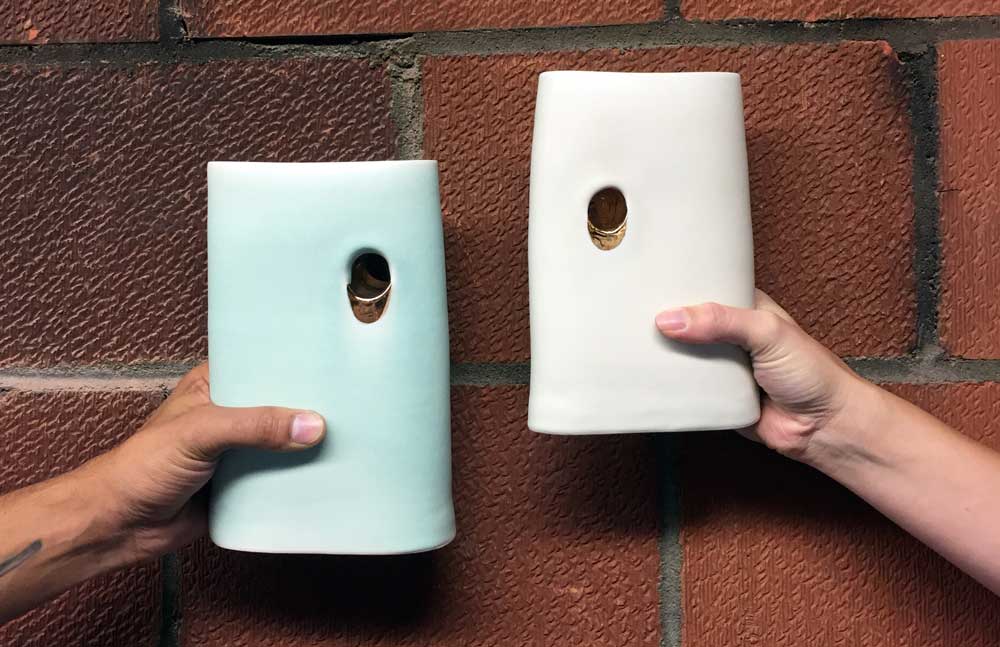 You'll often find Calgary-based ceramic artist Jocelyn Reid showing her gorgeously detailed yet minimalistic work at Market Collective and New Craft Coalition. Reid's work often verges on quirky and tongue-in-cheek alongside beautifully functional pieces like these simplistic vases complete with a hint of gold.
Reid's work is available through her Instagram, at local markets and at Purr Clothing Kensington (1200 Kensington Rd. S.W.).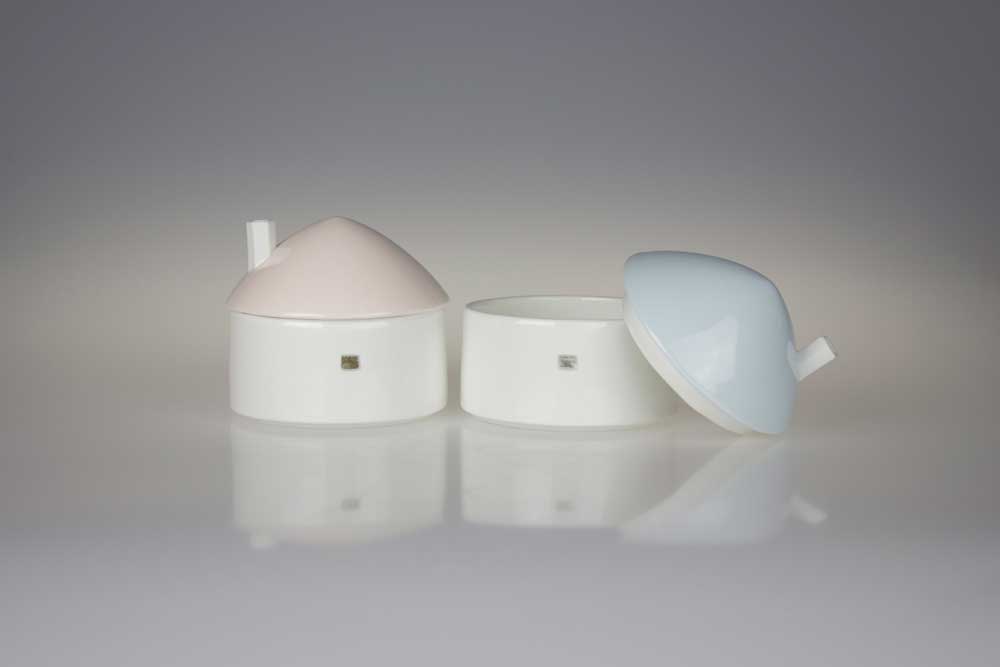 Delicate and minimalist with a touch of humour, Noriko Masuda creates stunning pieces of functional ceramic art. These bone china house jars are perfect for storing spices or salt in the kitchen and are gorgeous on a vanity to house rings and small accessories.
You can find Masuda's work at Fresh Laundry in Inglewood (1216 9 Ave. S.E.) as well as the Glenbow Museum Gift Shop (130 9 Ave. S.E.).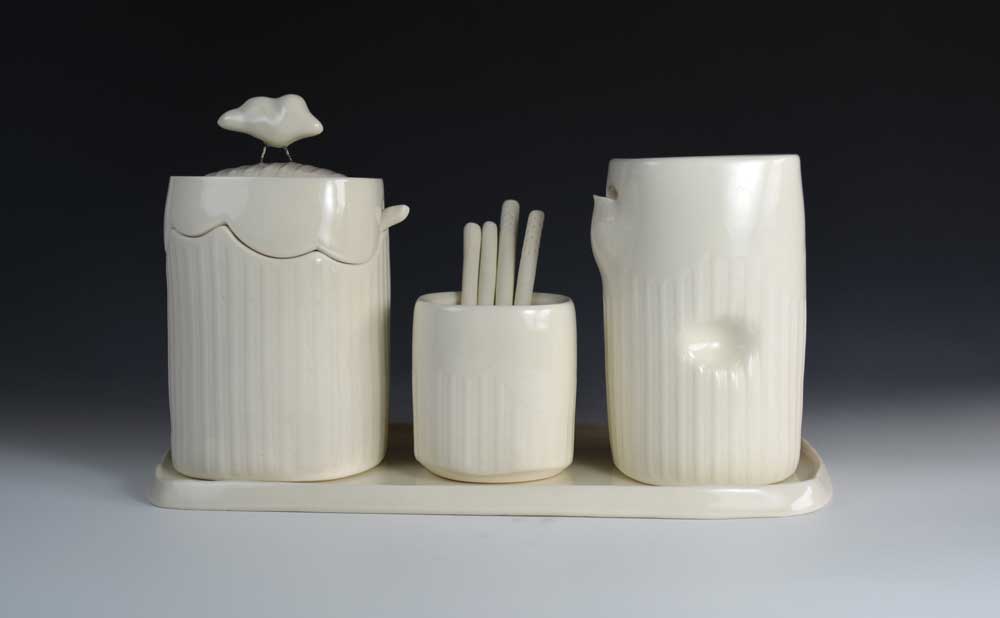 With knack for adding a dreamy quality to functional items, Mynthia McDaniel is a Calgary-based ceramic artist specializing in handcrafted ceramic tableware. This set of handmade porcelain accessories is perfect for your at-home coffee station with everything you need to make a great cup including handmade stir sticks.
Find a selection of McDaniel's work at Steeling Home (1010 17 Ave. S.W.).
photograph by shanelle fredrickson
Anna-Lise Schmidt is a Calgary-based ceramics artist who goes by the name AS Ceramics, creating functional and beautiful homeware. Schmidt's llama bowls and snake dishes have a bit of a cult following amongst her fans from Market Collective and other local markets.
AS Ceramics are available at Plant (1327 9th Ave S.E.) and Greater Goods (8, 606 Meredith Road N.E.).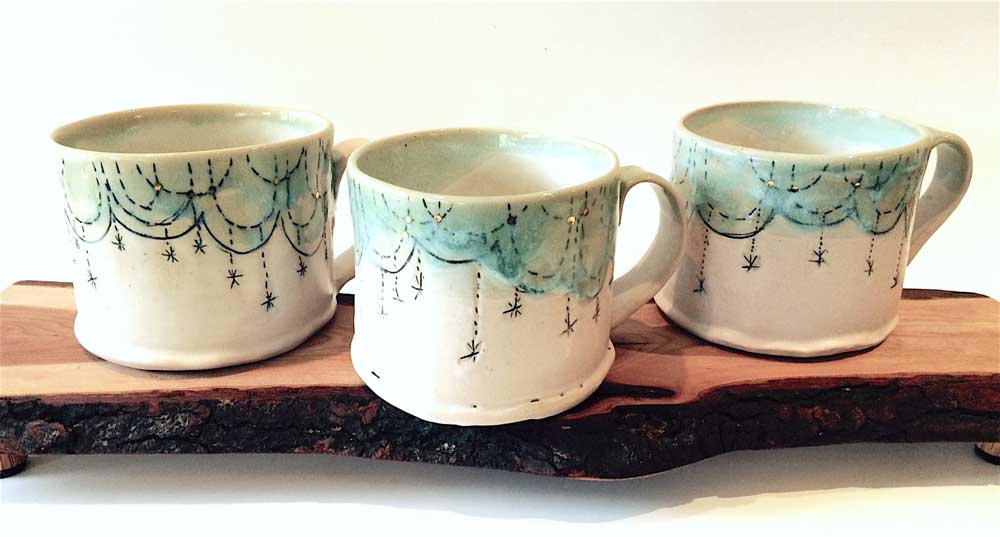 Kirsty Wilson is a Canmore-based ceramics artist. Her work varies between functional and sculptural and illustrates nature and the Canadian wilderness. Inspired by the tradition of folk art, each piece is detailed with hand-drawn illustrations, unique glaze combinations and interesting textures.
Wilson's works is available at Communitea Caf in Canmore (1001 6 Avenue, Canmore).
Mindy Andrews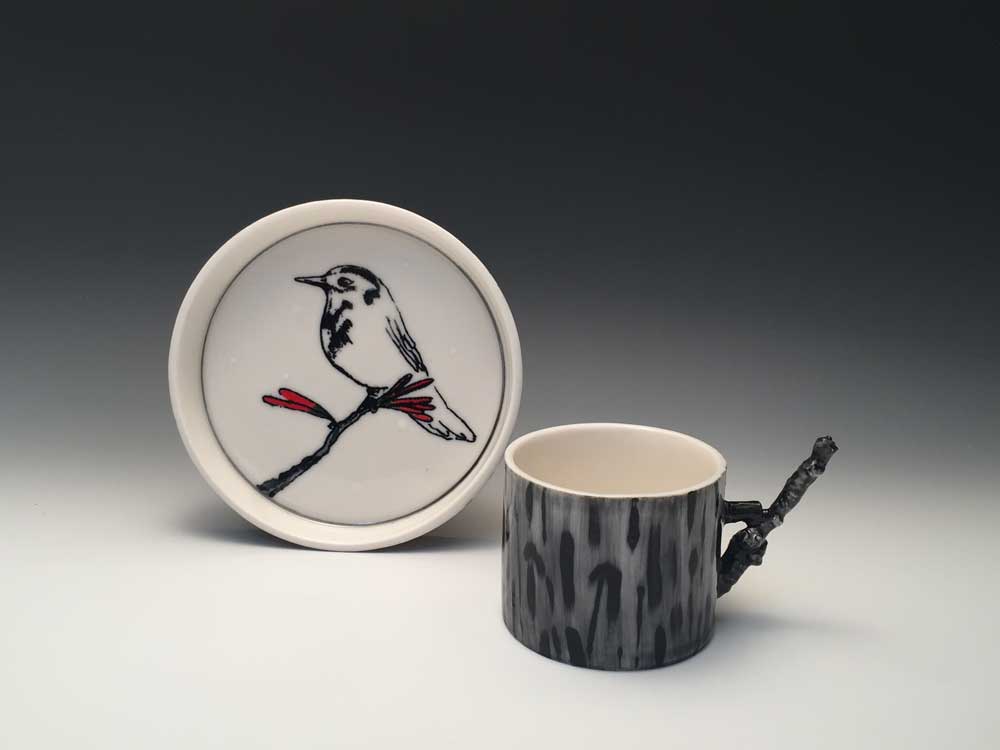 Based in Calgary, Mindy Andrews of Mayview Studio works with porcelain clay to create functional and often sculptural ceramic pieces. Influenced by nature, Andrews incorporates carving and drawing into her studio practice to create truly one-of-a-kind homewares.
Andrews' work is available at the Glenbow Museum Gift Shop, 130 9 Ave. S.E.