Wrapped-Up Street Style
With a seemingly unlimited amount of sunny yet occasionally nippy fall days, Calgarians are turning to their most versatile accessory – their scarves.
by Fraser Tripp
With a string of warm, sunny days it's hard to believe we're almost through Fall, but cooler mornings and evenings are keeping us in check. This October's weather has many donning one of fall's most versatile yet simple accessories-the scarf. Whether it's draped or tied, from Aritzia or a vintage shop, the scarved Calgarians we caught up with all agree it has the power to change an outfit.
Jayna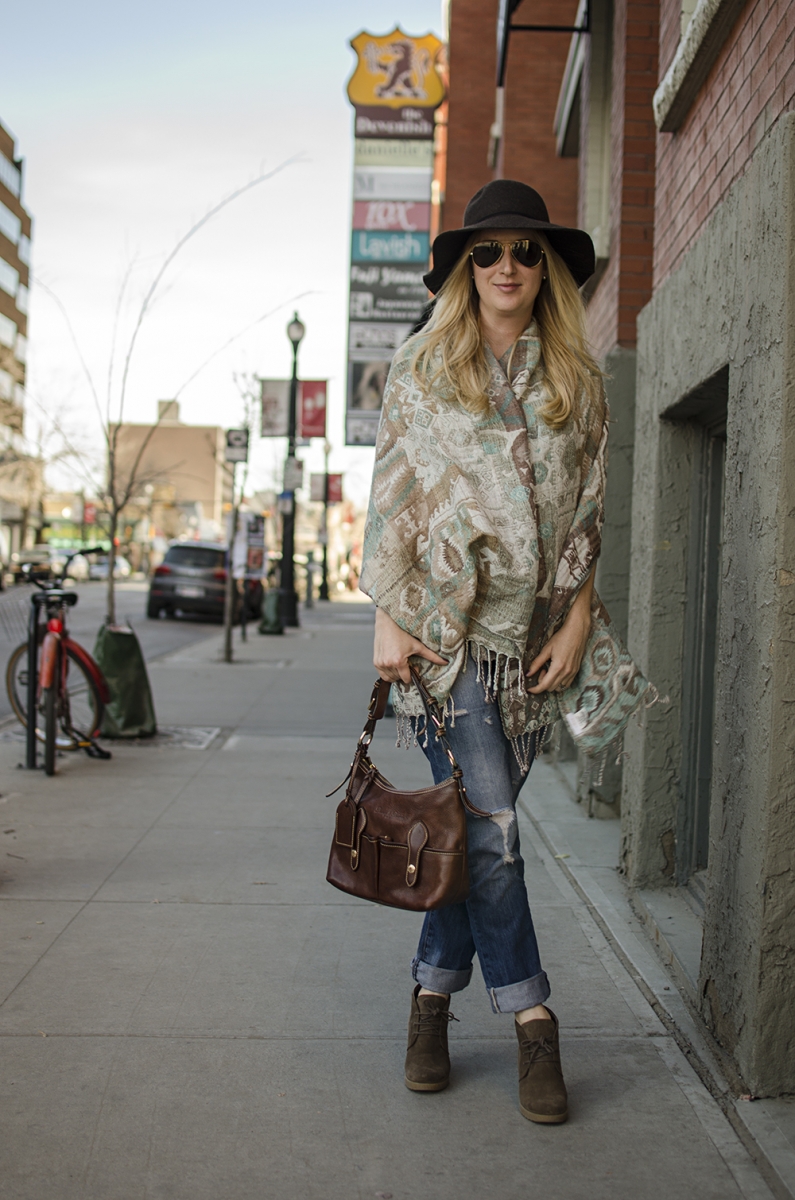 photo by fraser tripp
Jayna's scarf adds colour and pattern to her outfit, which consists of a simple white T-shirt and boyfriend jeans. "If it's shlumped over like a blanket, I'm a huge fan," she says.
Ashley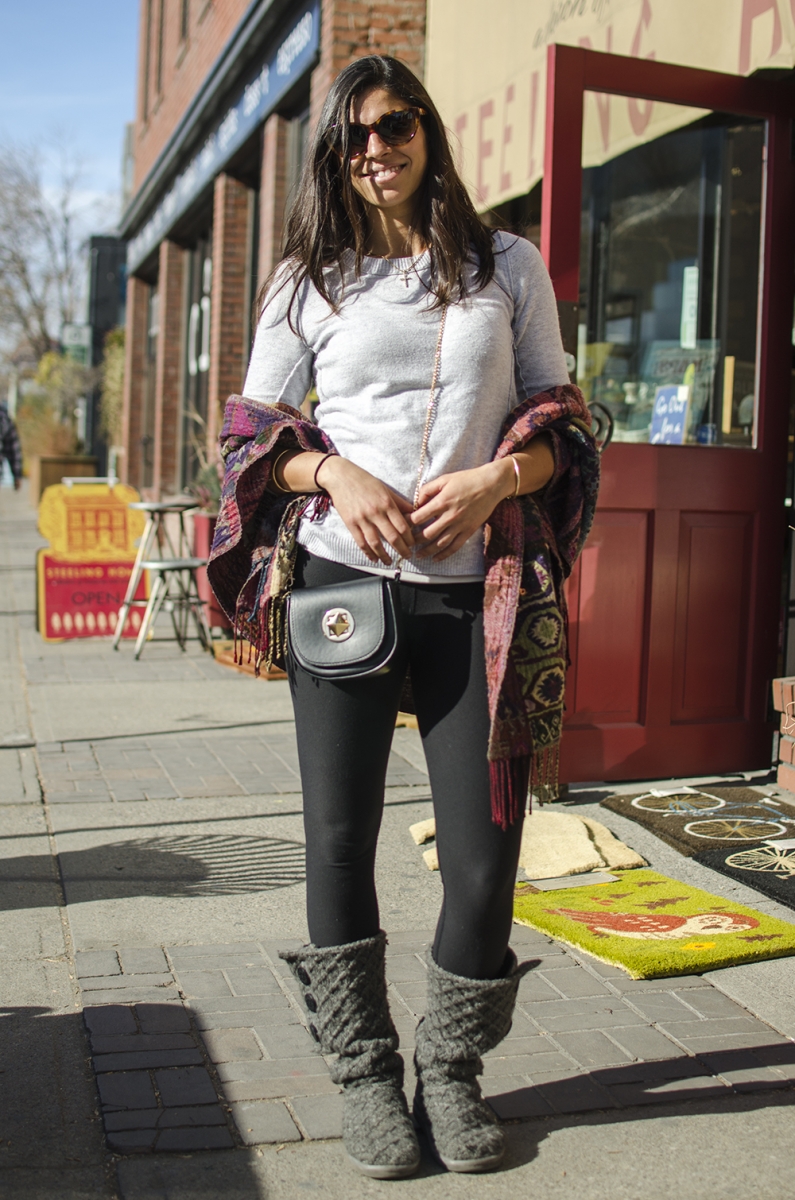 PHOTO BY FRASER TRIPP
Ashley's scarf made the perfect travel accessory for her flight from Ontario. "[A scarf] can be fancy, it can be warm. You can even drape it over your head if it's raining," she says.
Heather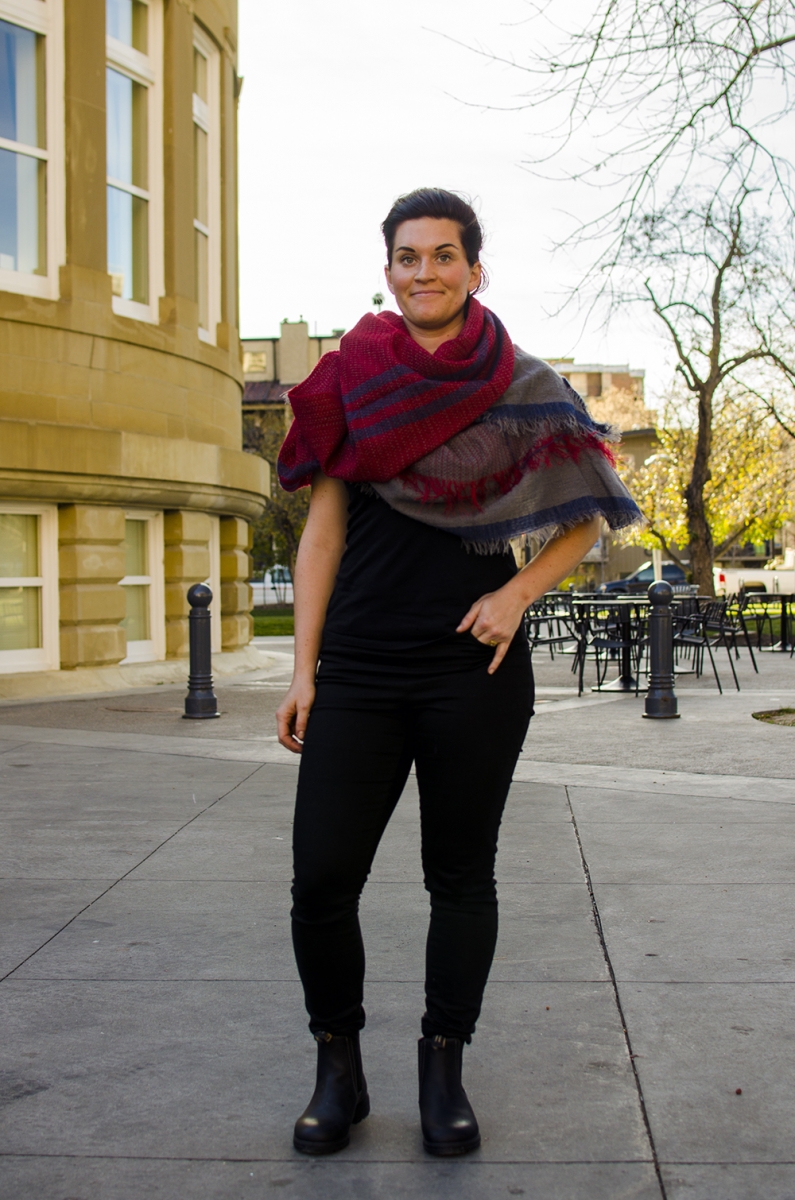 PHOTO BY FRASER TRIPP
Heather's scarf is a recent find at Rewind on Macleod Trail. She says they're not only great for the changing seasons, but a scarf can be worn any time: "At the opera, at the office, anywhere."
Jamie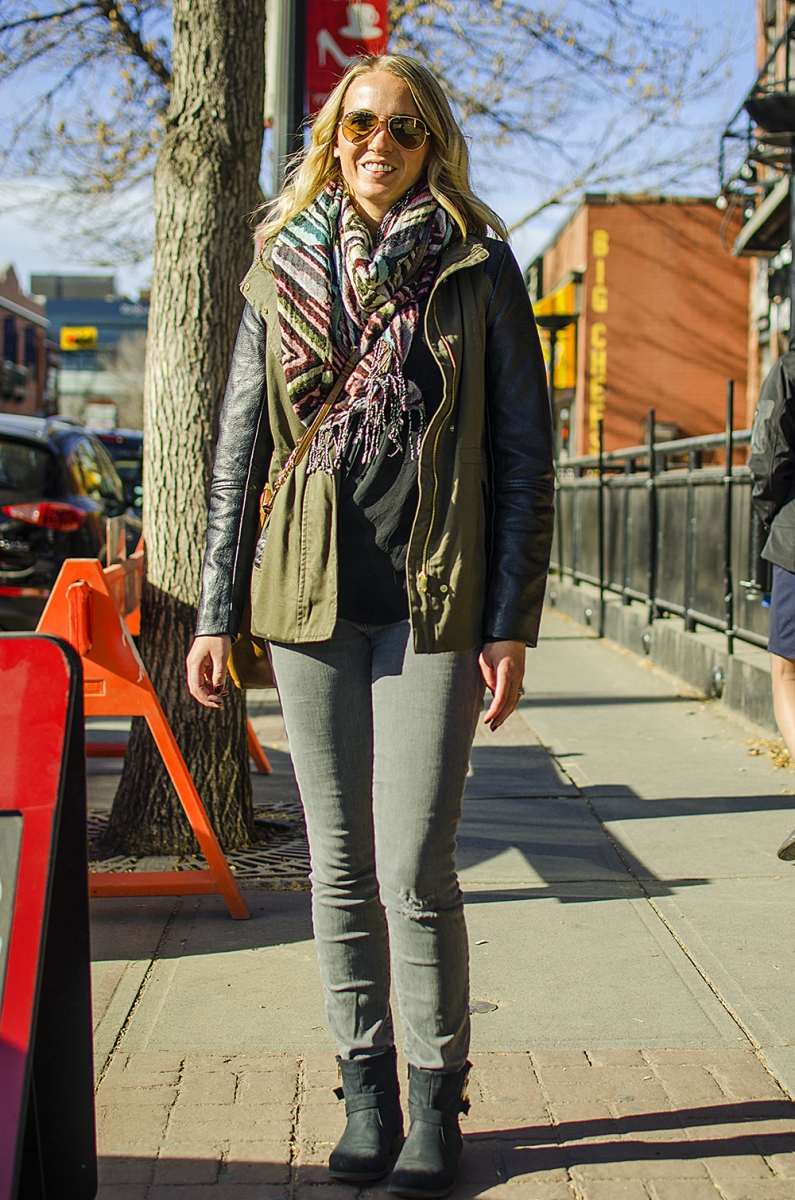 PHOTO BY FRASER TRIPP
This scarf is a wardrobe staple for Jamie which is why it's perfect that her favourite thing about a scarf is that "you can wear it with or without a jacket."
Jojo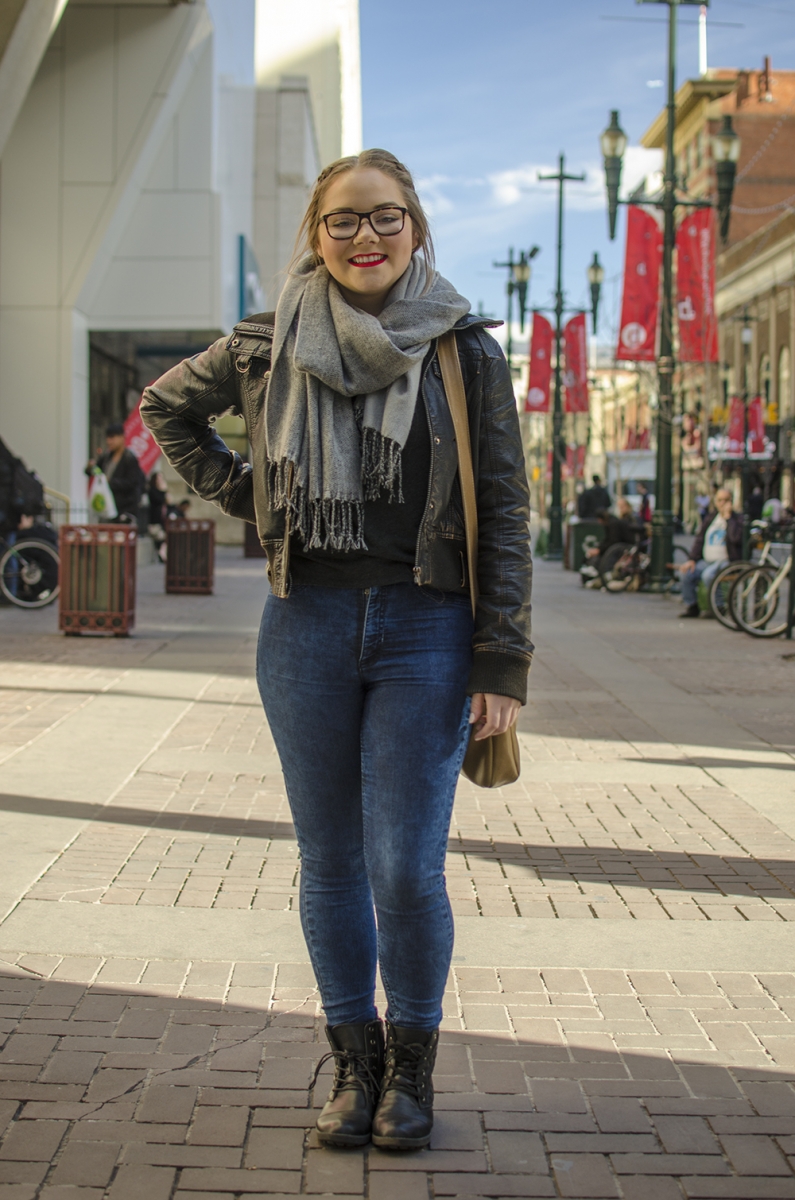 PHOTO BY FRASER TRIPP
Jojo borrowed her sister's scarf to soften her biker-chick look, but it hasn't come without its own set of problems. Battles with hair, dropping crumbs, or spilling coffee on it are just a few of the issues that cause her to regret wearing a scarf "nine times out of 10. But [once it's on], you're committed," she says.