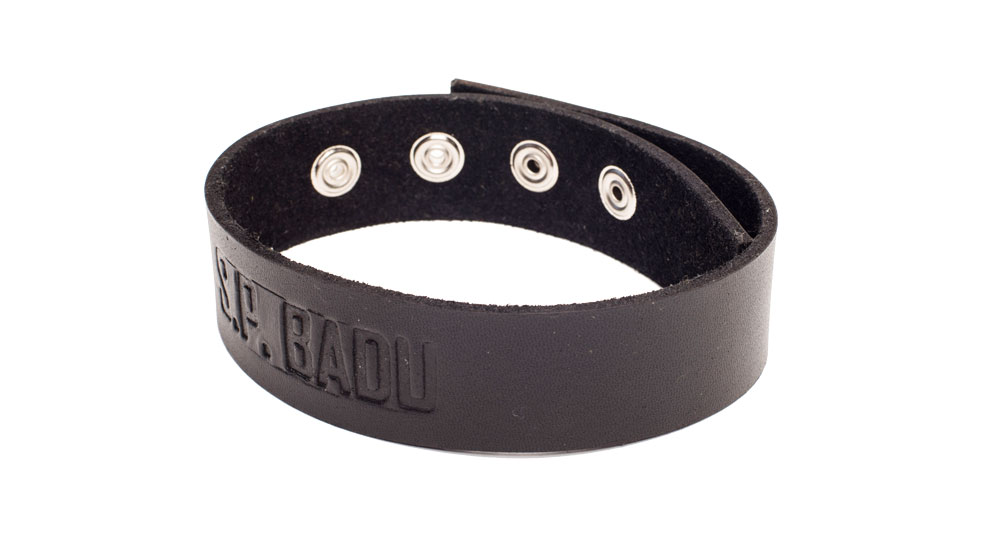 Branded leather choker, $50, from spbadu.com
Spencer Badu, the creative mind behind S.P. Badu, has been designing for three years and is a student attending his last semester at the Fashion Institute at Olds College.
While Badu says he is still establishing his brand's aesthetic, his work does have a sense of minimalism and futuristic details. Additionally, Badu's unisex designs break the rules of gender to present each garment in a new way.
As the Calgary finalist for the Mercedes-Benz Start Up program, Badu participated in the World MasterCard Fashion Week in Toronto last fall. "It also gave me a better idea of who I am as a person and what direction I want to take as a company," he says.
Badu is working toward growing his company and taking his time to build a foundation for his brand that will maintain his company's longevity. "This is something that I do see myself doing for the rest of my life," he says.
S.P. Badu, spbadu.com
---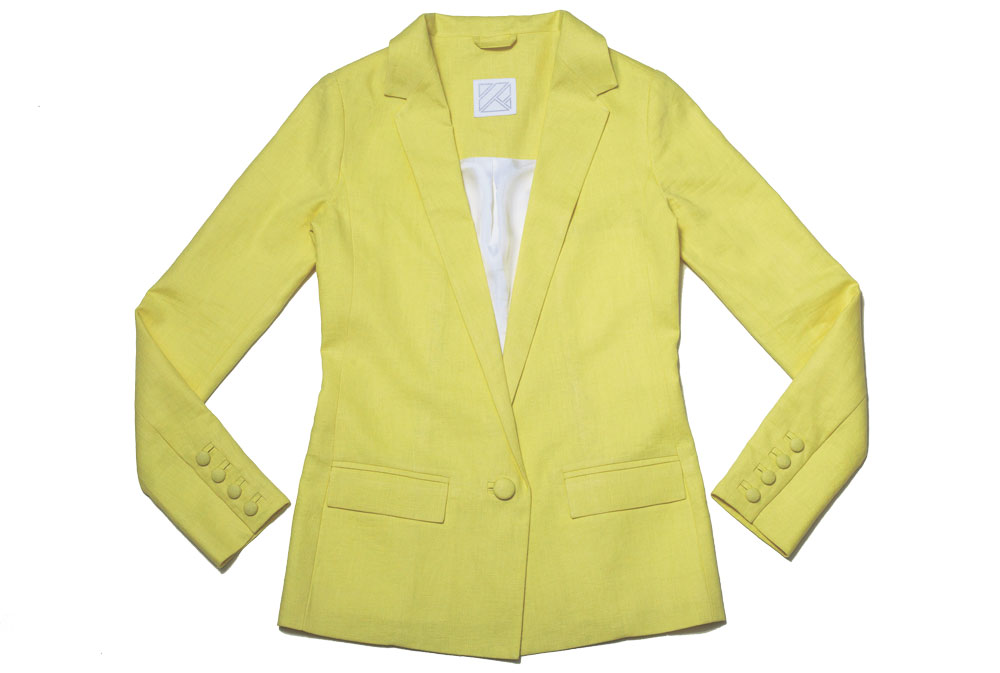 Anneke Forbes blazer, $600, from annekeforbes.com
Anneke Forbes' interest in design began in her teens. She studied fashion at the International Academy of Design & Technology in Toronto in 2003 and has been using her skills for private clients and personal projects until launching her outerwear line last May.
Difficult changes in her personal life inspired Forbes to follow her passion. "I'd always been waiting for the right time to pursue my dreams, not realizing the only time we are guaranteed is now," she says.
Forbes chose to create outerwear because it was the one course in fashion school that captured her heart. "The first coat I created in school was made of fuchsia wool and featured intricate bound buttonholes," she says, adding she wore that coat every winter for 10 years.
Forbes is now looking forward to moving from custom-made to ready-to-wear production with her next jacket release.
Anneke Forbes, annekeforbes.com
---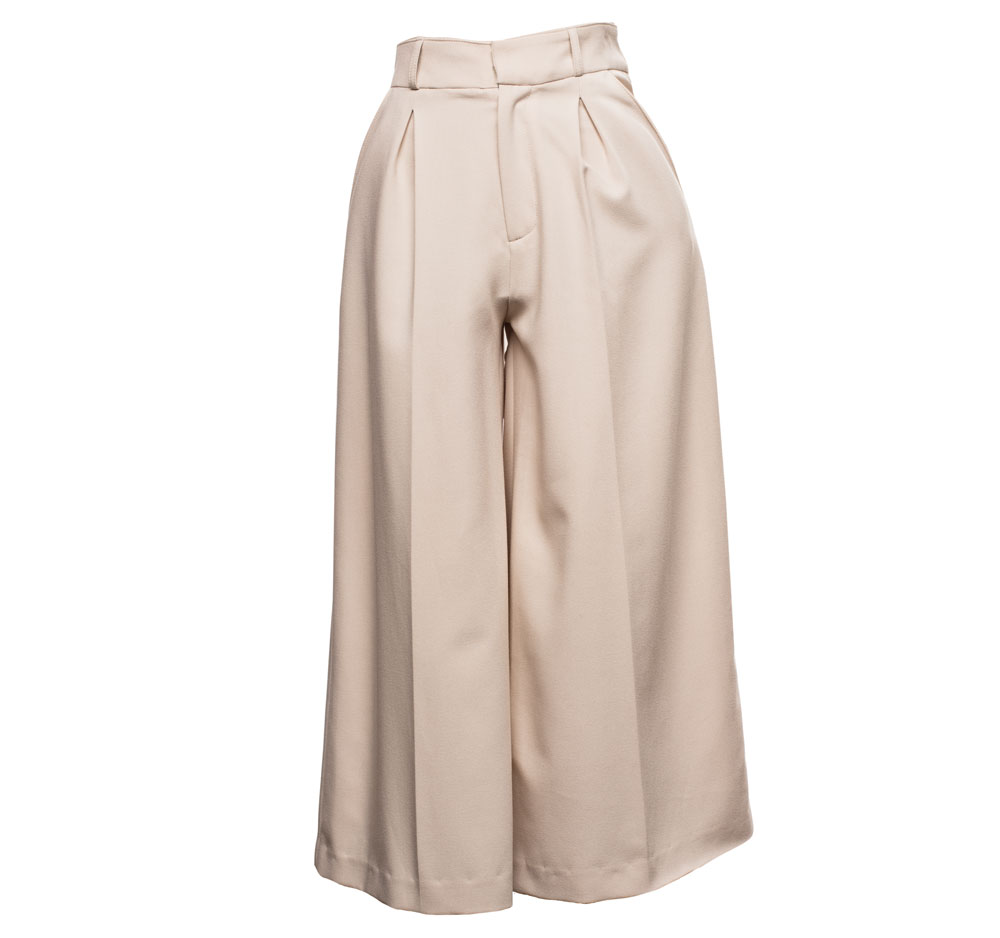 House of Nonie culottes, $450, from houseofnonie.com
A born-and-raised Calgarian, Nina Kharey began designing clothing as a hobby in 2008.
"When I first started, it was a way for me to heal from the pain of losing my brother," she says. "I was trying to live a more fulfilling life."
Newly inspired by the birth of her daughter, Kharey officially relaunched her company, House of Nonie, in 2015. "I wanted to show [my daughter] that anything you want, you can do," says Kharey. "You just have to work hard."
Kharey's success has led her to pursue getting her collection picked up in stores across Canada. As her company grows, she is looking forward to using her clothing as a platform to send out positive and inspiring messages.
House of Nonie, houseofnonie.com
---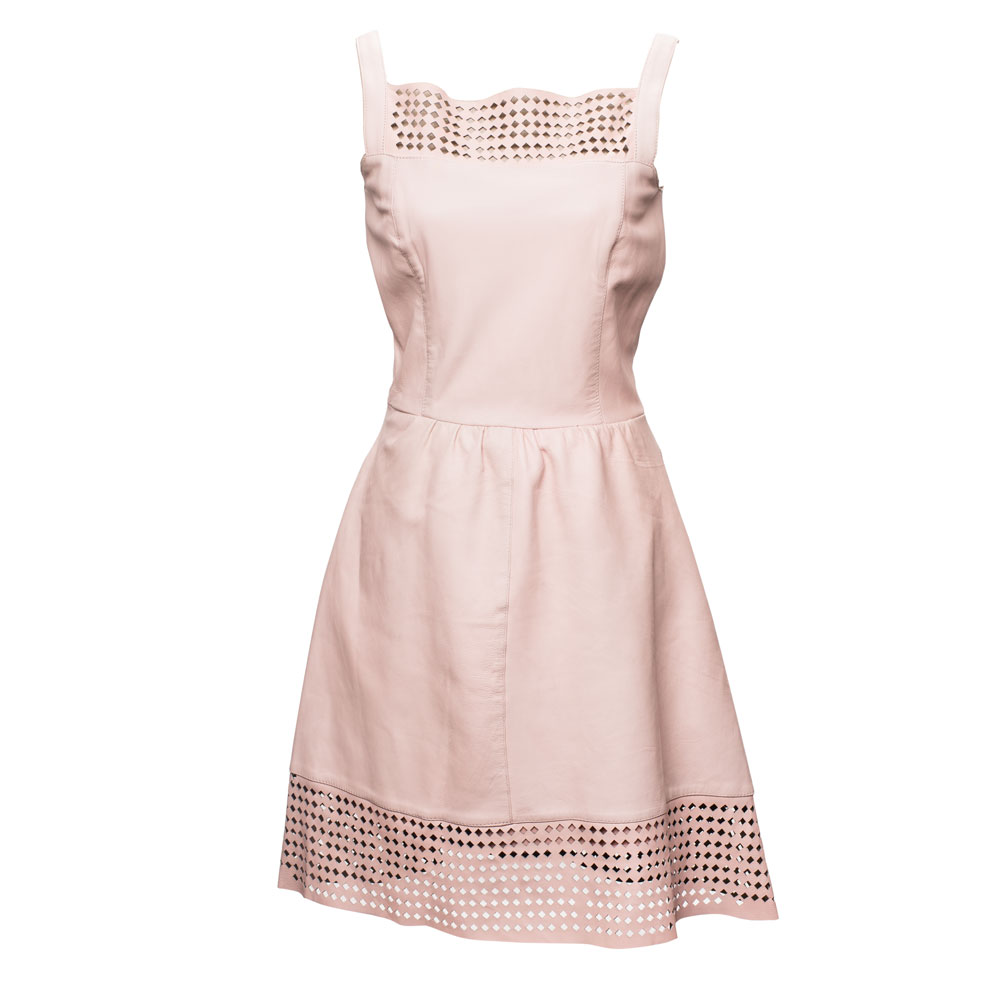 Malika laser-cut leather dress, $380, from malikacouture.com
A graduate of Parson's School of Design, Malika Rajani chose to seriously pursue a design career three years ago.
"When I came back [from school], the economy wasn't right," says Rajani. "I had my own store and I was selling other people's designs. Every time I would see something I thought, 'I could do a better job than this.'"
Rajani says her work in the store enabled her to have a better understanding of what customers want, something she incorporates into her designs. "It is liberating to see your work come to life," she says.
When Rajani initially broke into the industry, she found it challenging to find a manufacturer. Now, she works with factories in China, Pakistan and India. "It is an equal give-and-take with the factories," says Rajani, adding the most recent factory she connected with has become like a family to her.
Malika, malikacouture.com