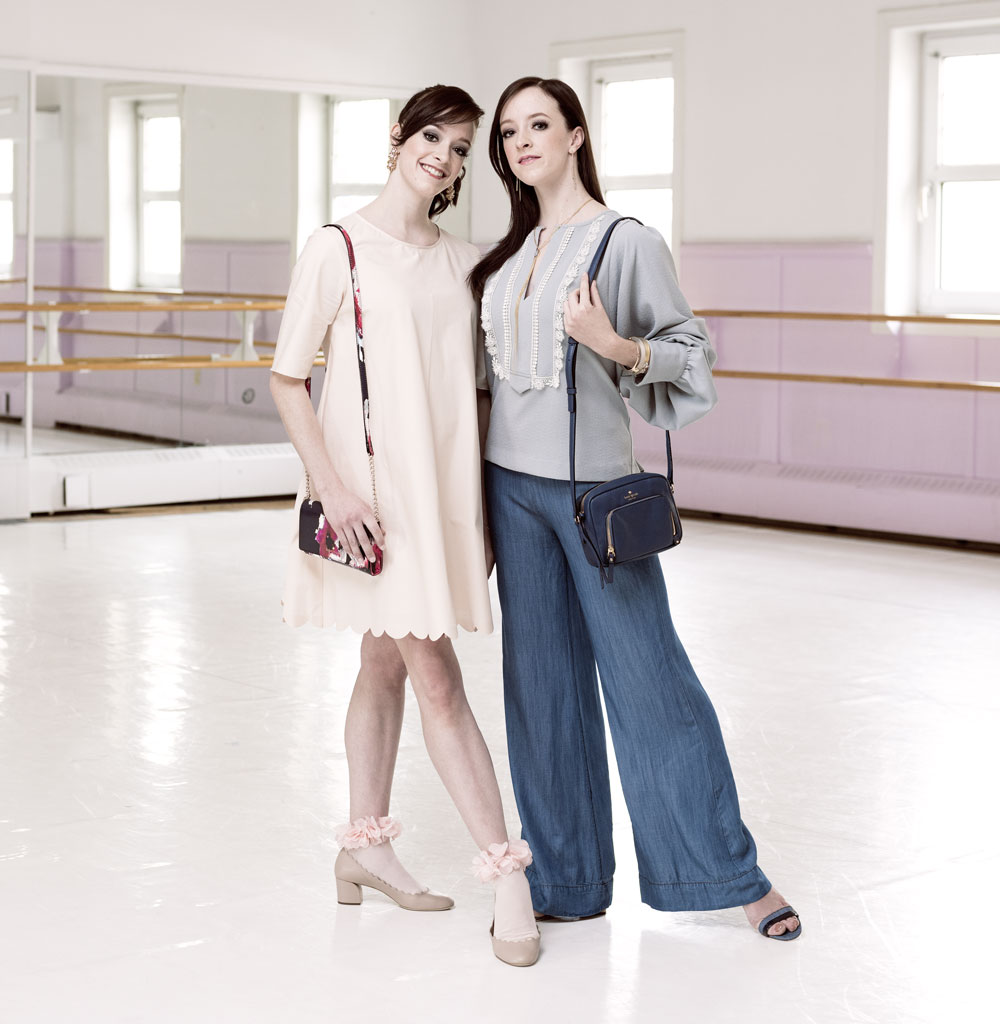 Identical twins Alexandra and Jennifer Gibson both attended the School of Alberta Ballet, eventually becoming professional dancers with the company. Today, the sisters with a habit of finishing each other's sentences live together in a Mission apartment building, just blocks from ballet headquarters. With their shared residence, shared career path and shared DNA, it's not surprising they also share a sense of style.
"We have one closet," says Jennifer.
"We share almost 100 per cent of our clothing, shoes, anything," Alexandra adds.
As professional dancers, the twins dress for two distinct worlds. Inside the studio, their professional seniority grants them freedom to veer from the uniform of their ballet-school days with brightly coloured leotards and customized layering pieces.
"A lot of it is mismatched, things inherited from older dancers," says Alexandra.
"You tend to repurpose everything," Jennifer says. "If your tights have holes in them, you'll cut them up and make a top."
Outside the studio, both cite an appreciation for classic lines and tailoring, something they agree was influenced by the impeccable businesswear their mother wore to work in the corporate world.
Sharing both personal style and a common closet does have one drawback, however. "When we're getting ready to go out, we'll both in our minds think of what we want to wear and, nine times out of 10, it's the exact same thing," says Alexandra. "So it becomes about who got to the outfit first and then usually we help each other figure out the other outfit just so you don't feel too guilty."
---
Lightning round with Alexandra and Jennifer Gibson
---