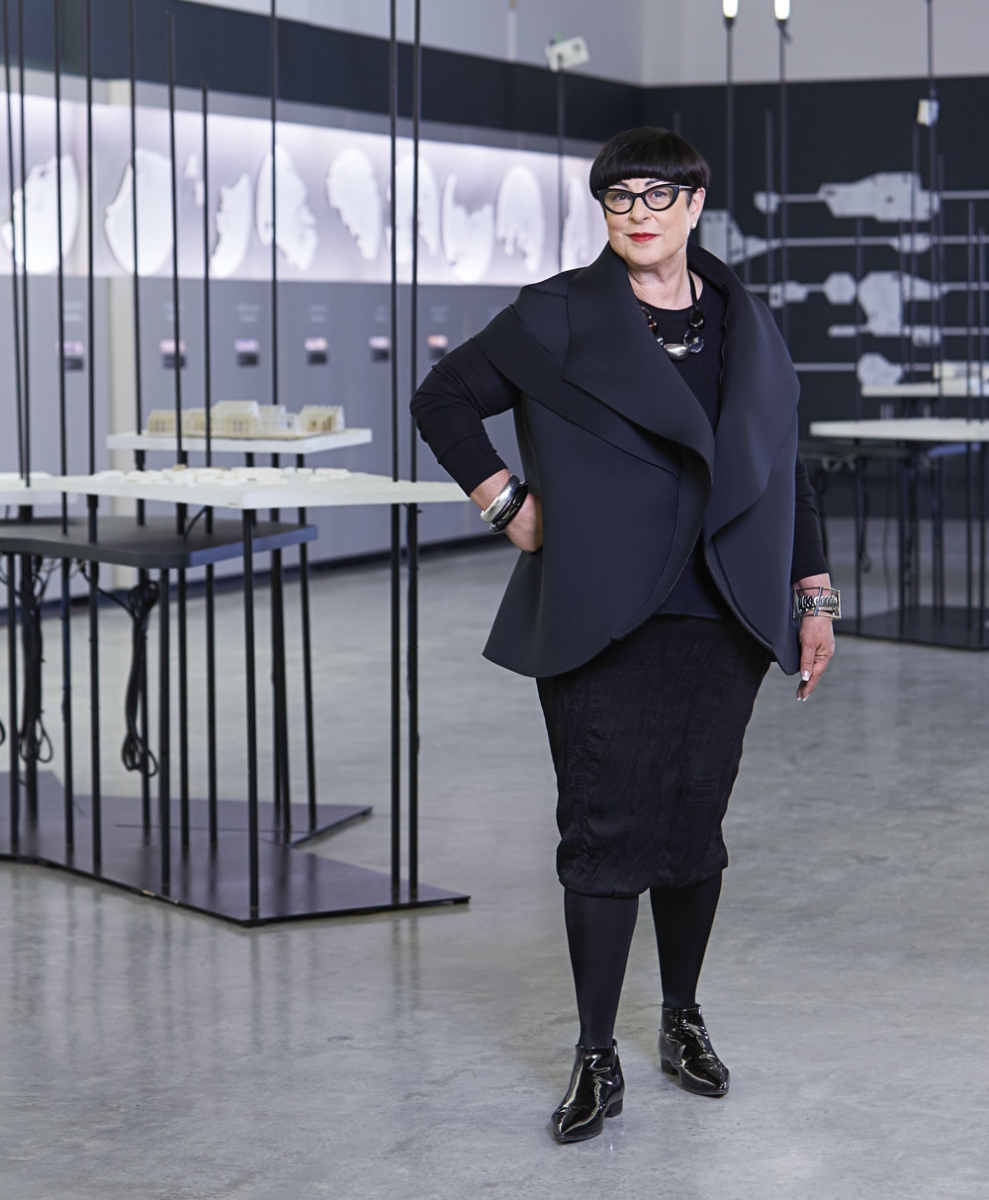 An eminent presence in the city's cultural circles as chair of the board of the Alberta College of Art + Design and a former co-chair of Contemporary Calgary Arts Society, Carol Ryder's style oeuvre is exclusively dark and dramatic, built around architecturally inspired minimalist pieces by a canon of go-to designers that includes Annette Grtz, Marie Saint Pierre and Issey Miyake.
To that, she'll add a bold bracelet (or two) by a jewellery designer the likes of Paloma Picasso, Italian-made shoes, Italian-made gloves and a bag pulled from a stash of Vuittons, Bottegas et al. It's a look that, not surprisingly, had her once mistaken for a New York art dealer.
There's substance to this impeccable style, though. Ryder's choices are as carefully curated for comfort as they are for aesthetics – take the sharply pointed toes on all her shoes, which she wears exclusively because she has, as she says it, "pointy feet."
Over the course of a storied career that started in retail fashion for the Eaton's group and moved through both magazine publishing and film production, Ryder is at the enviable point of having figured herself out. That confidence overrides even her ensembles, becoming the basis of a trend-eschewing credo that she gives away with a hint of a Cheshire-cat grin.
"I don't buy a lot, but what I buy, I buy good," she says. "I've only returned two things in my entire life."
---
Lightning round with Carol Ryder
---