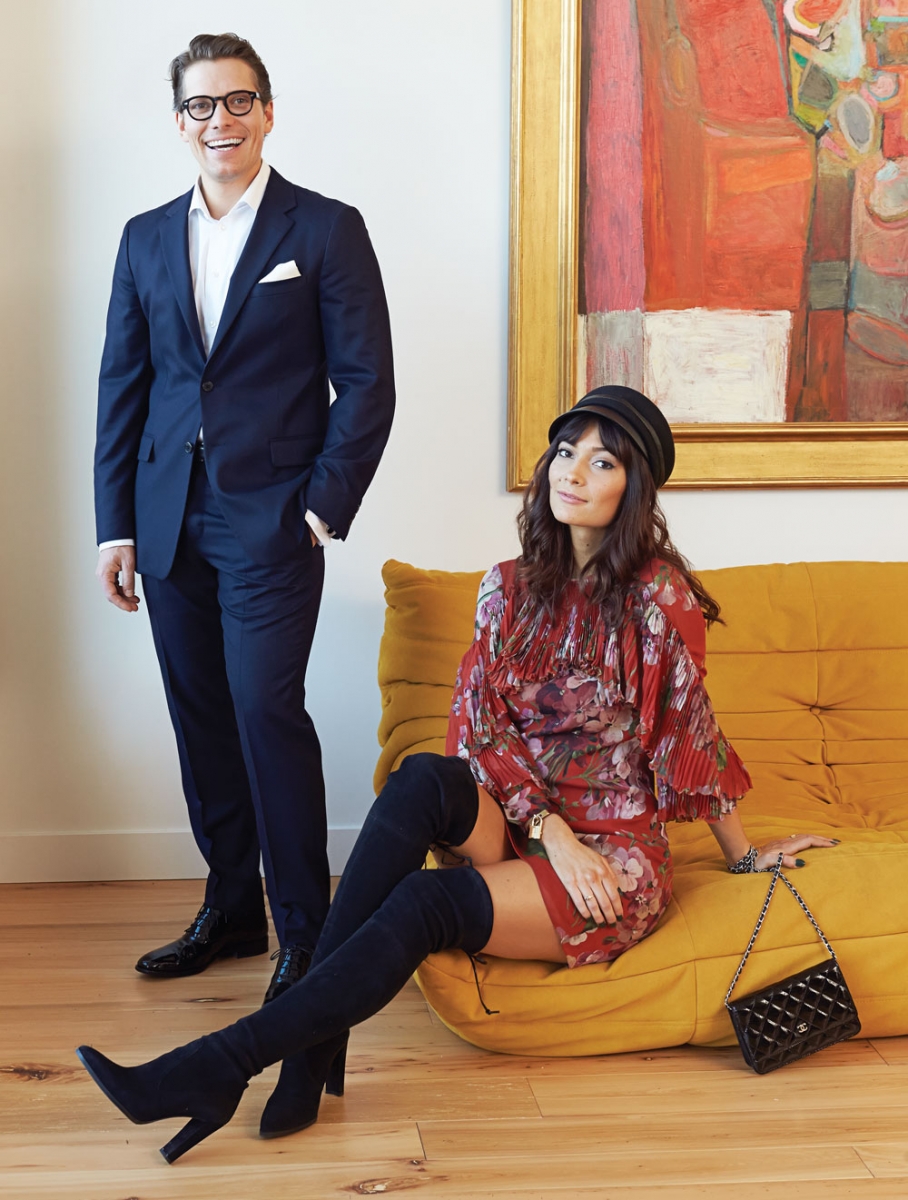 When Chelsea Kindrachuk and Ryan Green got married in Florence two years ago, the city became a perfect representation of their style. "There's a timeless and effortless beauty to Florence," says Kindrachuk.
The Italian city is just one of the European destinations from which they draw most of their style inspiration. "Italians inhabit their clothes, they don't just put them on," says Green.
Green's look, which is classic and polished, is perfectly suited to his role as co-owner and president of Masters Gallery, specializing in historical postwar and contemporary art, and perfectly balanced by Kindrachuk's eclecticism, which takes a lot of influence from the 1960s and '70s – the sum of the punk rock and hippie phases she went through growing up. Now, as a photographer at her own company, CTK Photo, she's gaining a dedicated following of clients who trust her sense of style.
Green and Kindrachuk both complement and compliment each other.  "It's effortless," Kindrachuk says about her husband's style. "When he puts on a suit, he looks like he's meant to wear it."
Green favours the relaxed tailoring of suit-makers such as Michele Negri and Pal Zileri, while Kindrachuk's wardrobe includes everything from vintage pieces to the latest from Gucci and Miu Miu.
"It's free-spirited," says Green about Kindrachuk's style. "You can't really pin it down, but the way that she wears clothes – it works."
---
Lightning round with Chelsea Kindrachuk and Ryan Green
---