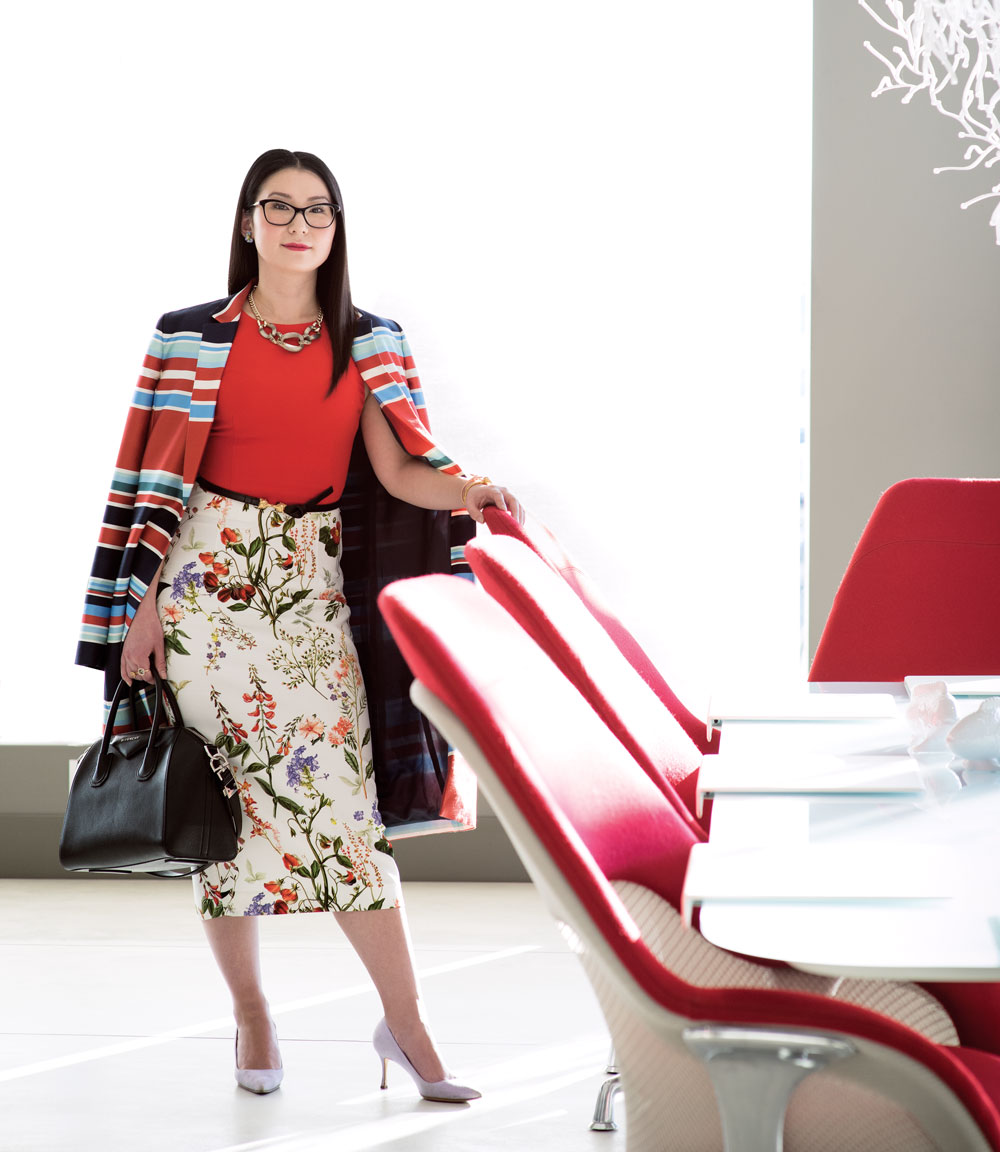 When Chenlu Qiao was younger, she would read fashion magazines without letting her parents know. Qiao's parents prioritized education over sartorial desires, and it wasn't until she was in university and on her way to an engineering career that Qiao started to express herself through clothing.
"I don't dress like a typical woman in the workplace," she says.
Much like her smart, polished style icons Amal Clooney and Anna Wintour, Qiao has struck a balance between playful and professional. When she arrives at the office, she might be wearing a chic dress or a skirt under an animal print coat or her silver fox fur collar. It's the addition of bold pieces that sets Qiao apart from the rest.
"My style has been constantly evolving; however, in the past couple of years, it has stayed relatively the same. I think I've finally found it," she says.
When she's shopping, Qiao looks for unique, yet versatile pieces. Though she's not loyal to any particular brands, some of her signature pieces include her black Givenchy Antigona bag and a Tory Burch kissing fox belt, which she expertly combines with pieces from places such as Zara and Aritzia.
"I think it's all about finding a balance," she says.
---
Lightning round with Chenlu Qiao
---