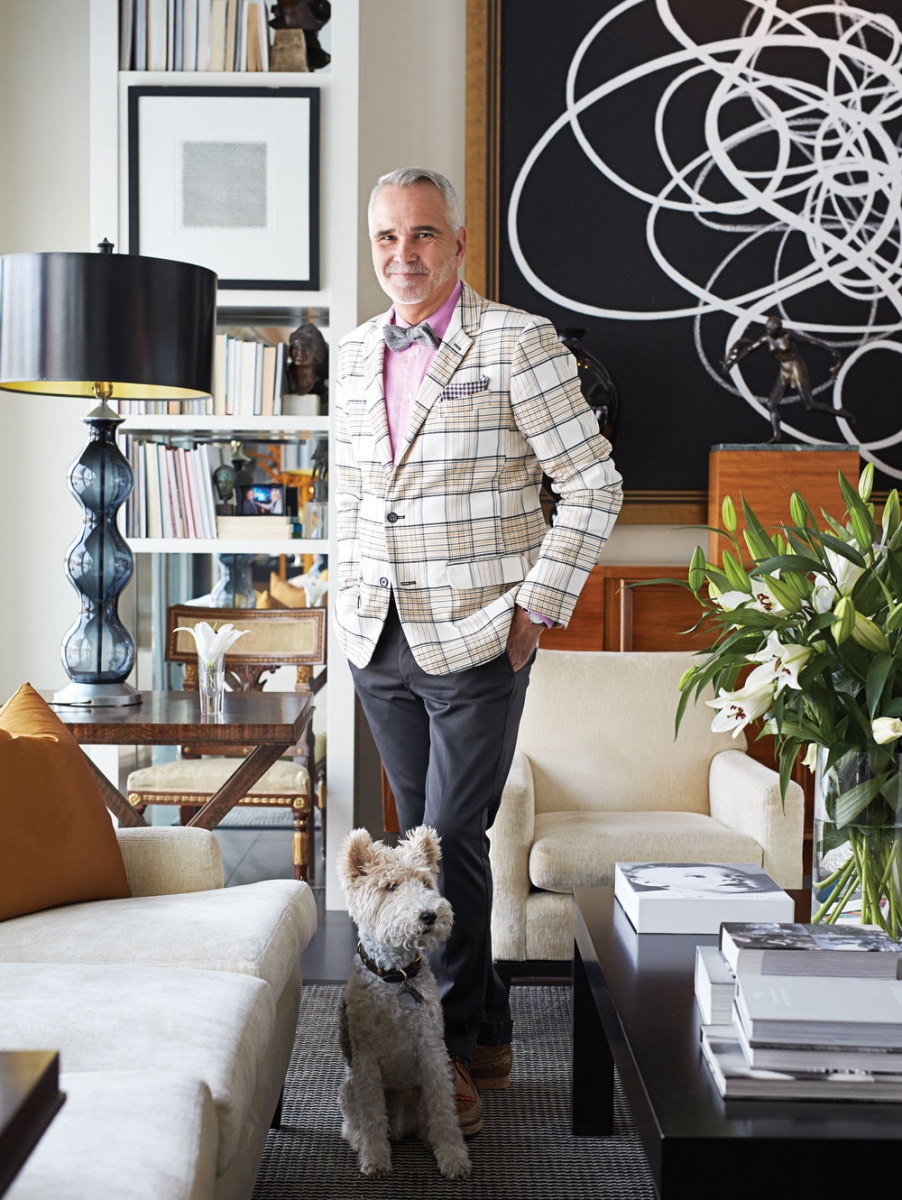 After more than 30 years in the interior-design industry, Paul Lavoie has become a chameleon of styles. Whether that means juggling a home defined by a mix of collected items and ultra-modern style or dressing to transition from job sites to dinner with a client, Lavoie has the ability to adapt.
"As we say in the interior design world, it's kind of a casual elegance," Lavoie says in describing his own style. "It means you can wear your jeans on the furniture, but it still looks nice."
Lavoie's signature look includes a pair of Levi's and a stylish jacket. Be it preppy or bold, Lavoie looks to designers such as Ralph Lauren and Mr. Turk, much of which he purchases on his frequent trips to Palm Springs. That look, combined with a pair of Gucci or Prada shoes, helps Lavoie strike the perfect balance between presentable and practical.
"To some degree, people expect it a little bit," he says. "It kind of builds confidence in your relationship with clients."
Though he has always had a love of fashion, Lavoie says working in his industry gives him the freedom to experiment. "Somehow, I choose what I'm wearing and I don't ever think about whether it works together. It's a very instinctive thing," he says.
---
Lightning round with Paul Lavoie
---