For Carole Birch, the front-end director at Hedkandi Salons, Butter Beauty Parlour and Johnny's Barber + Shop, having a fabulous hairstyle is basically a job requirement. Luckily, she is willing to try anything. Birch's hair has been white-blonde, jet-black, bright red, super-short, curly and long.
The former professional theatre actress is just as fearless with her fashion. A large percentage of Birch's wardrobe is vintage, and she'll effortlessly pair a 1940s housedress with Adidas sneakers. Growing up in small-town Saskatchewan meant Birch had to be creative to get her fashion fix. She shopped from the Sears catalogue and found inspiration in her vintage-loving mom. Today, Birch's closet is full of beloved pieces that get plenty of wear, including a 1980s jumpsuit, chunky purple fur coat and her favourite oversized black leather jacket.
How has your style evolved since you started at Hedkandi?
When I first started in 2006, I could wear absolutely anything. I could wear four-inch heels and a vintage '40s dress and it was totally lovely. Now, I'm usually between at least two, if not three or four, locations in a day, so my heels have gotten shorter. Chances are I'm not wearing a vintage knee-length pencil skirt. My style has become a lot more practical and streamlined.
How would you describe your style today?
I wear a lot of neutrals, but I like things with detail, like interesting hemlines or piping or lots of zippers. I like texture and proportion and layers.
You need your clothes to be functional.
Yeah, I do. Most things have pockets. I'll probably wear my Levi's jean jacket two to four times a week.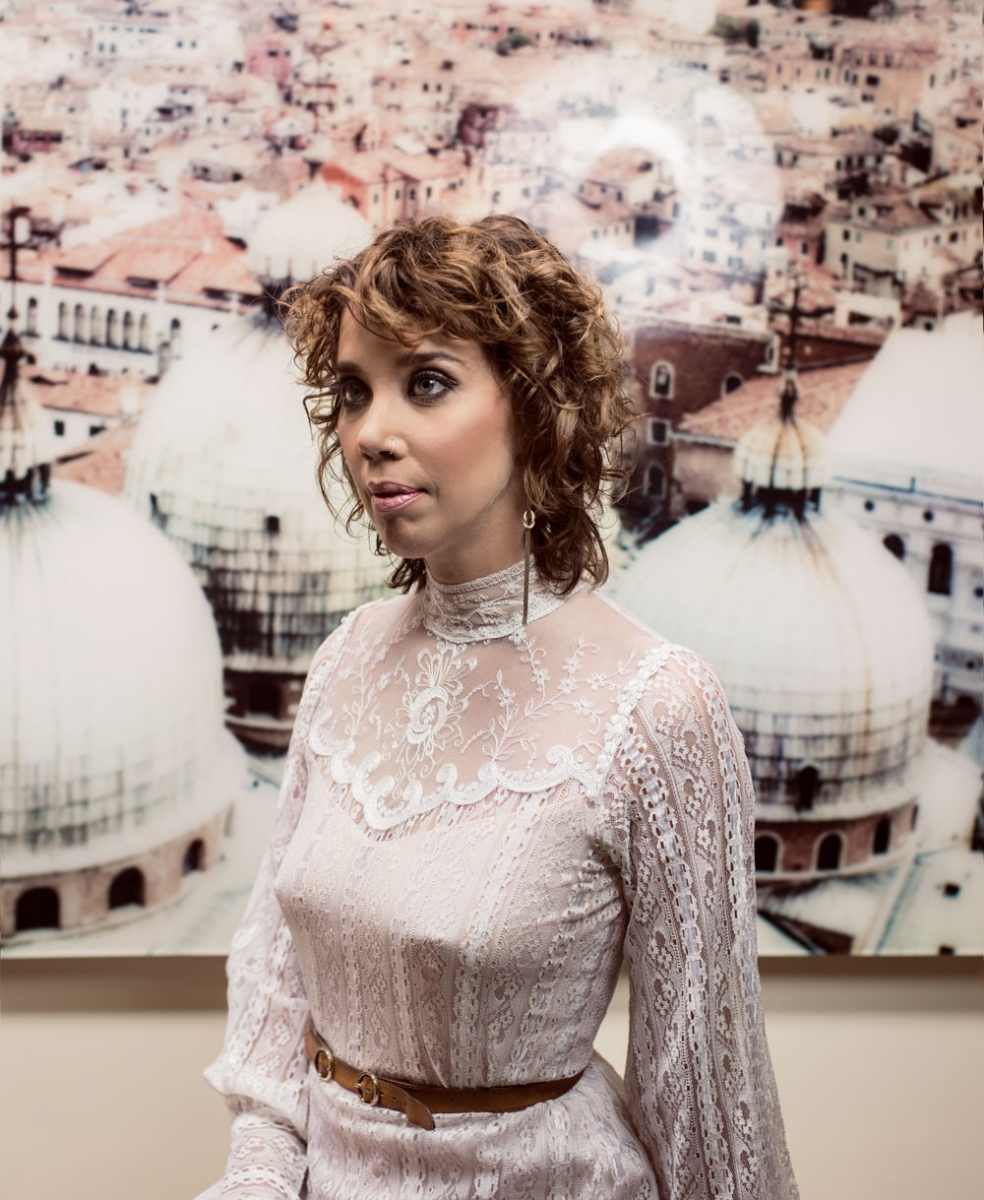 Vintage dress was purchased in Florida; earrings from H&M and Urban Outfitters; belt once belonged to Birch's mother.
What was it like being a fashionable kid growing up in small-town Saskatchewan?
Kind of hard, actually. The good thing is, I was never picked on, but people would definitely ask me, "Why are you wearing that?"
Did they question any outfit in particular?
I had an oversized black leather biker jacket that my mom and dad gave me for my birthday in grade nine. At that time everyone was wearing preppy brown bomber jackets. I wanted the badass biker one, and I was so proud of it. I wore it to school and I remember one girl sitting down next to me and saying, "Why didn't you get a brown one?" I still have it.
Where did your sense of style come from?
My mom. She made our clothes and a lot of her own. I remember playing in her closet. I think that's where my love of vintage comes from. She had a hat from the 1800s. She had a black opera cape from the 1800s. We had that stuff around our house.
To be honest, my mom passed away two years ago, and I lost a bit of my mojo. She passed away in December, and the following April I just cut off all my hair. I also bleached the heck out of it. I had the shortest pixie possible and it was silver-white.
What are some of your favourite pieces from your mom?
I have a lot of her jewellery. She had really delicate pieces. I have a really great houndstooth jacket with a fuchsia lining that she wore all the time. It's completely 1988, but I adore it. I also have a great pair of cream patent-leather brogues with a stacked wooden heel. She had some really great stuff.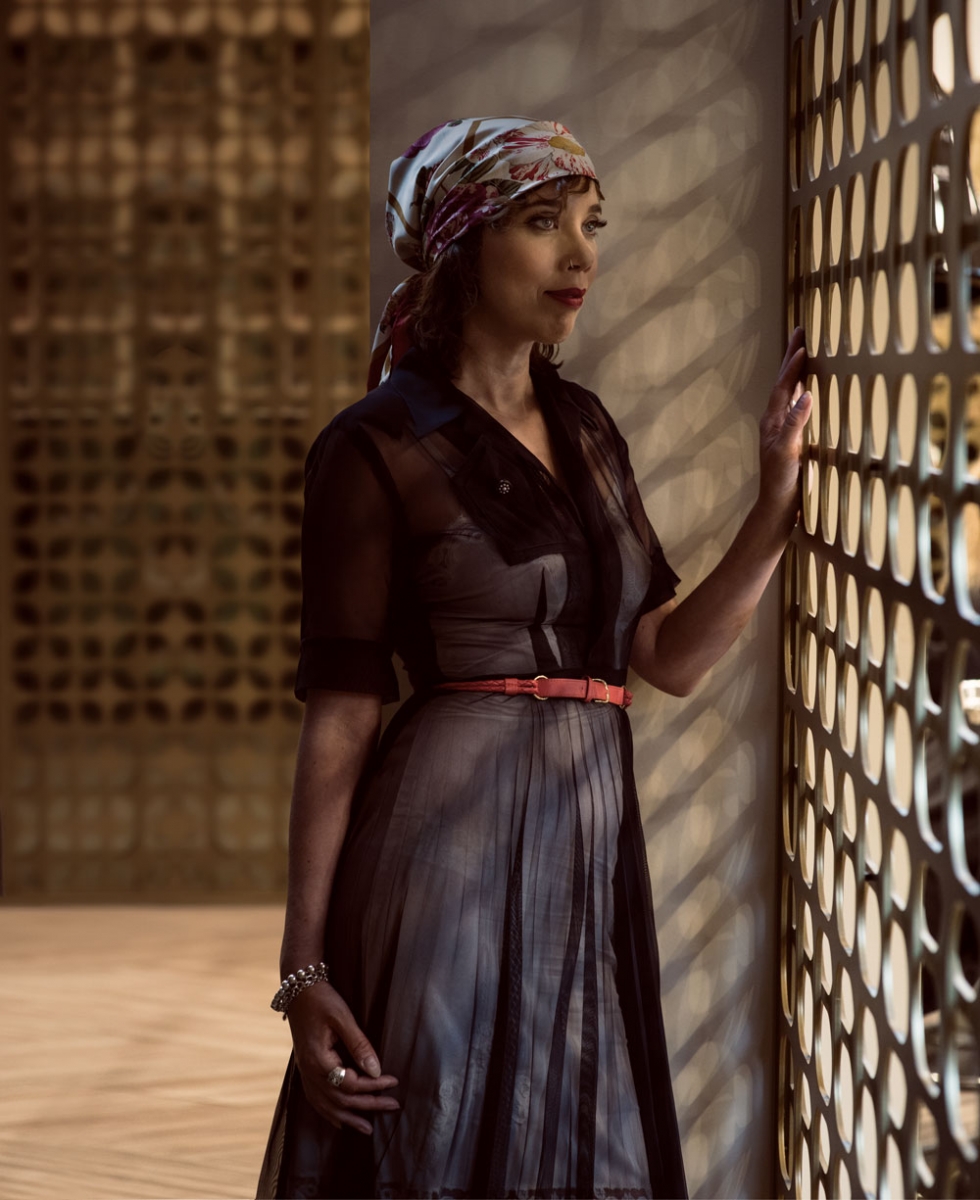 Vintage dress from Cat's Eye Vintage & More; Gucci scarf once belonged to Birch's mother; H&M belt; jewellery, personal collection.
What are some of your favourite vintage pieces?
I have a navy vintage dress from the '40s that's completely sheer. It's like a shirt-dress with a little collar, folded sleeves and fabric buttons. It has a perfectly pleated skirt, like knife pleats; it's just this ghost of a dress.
Where do you shop?
I love A Vintage Affair. I love Purr. I like Zara. Honestly, the majority of my wardrobe is from Purr or Vintage Affair. I also really like what's at Club Monaco right now. It's really wearable, usable and sleek.
Whenever I travel, I tend to find really great vintage stuff. I have an amazing purple fur jacket that I bought in Vancouver. I find more stuff at a vintage store than I would at a mall. I just like it better.
It sounds like your fashion is really an expression of your spirit.
It really is. I'm noticing that more and more. When my mom passed, everything became kind of grey. In the past little while, I've re-found the pieces that I love in my closet. I realize that, for the past little while, I'd just been getting dressed and I missed the fun of fashion. I really like getting ready for work.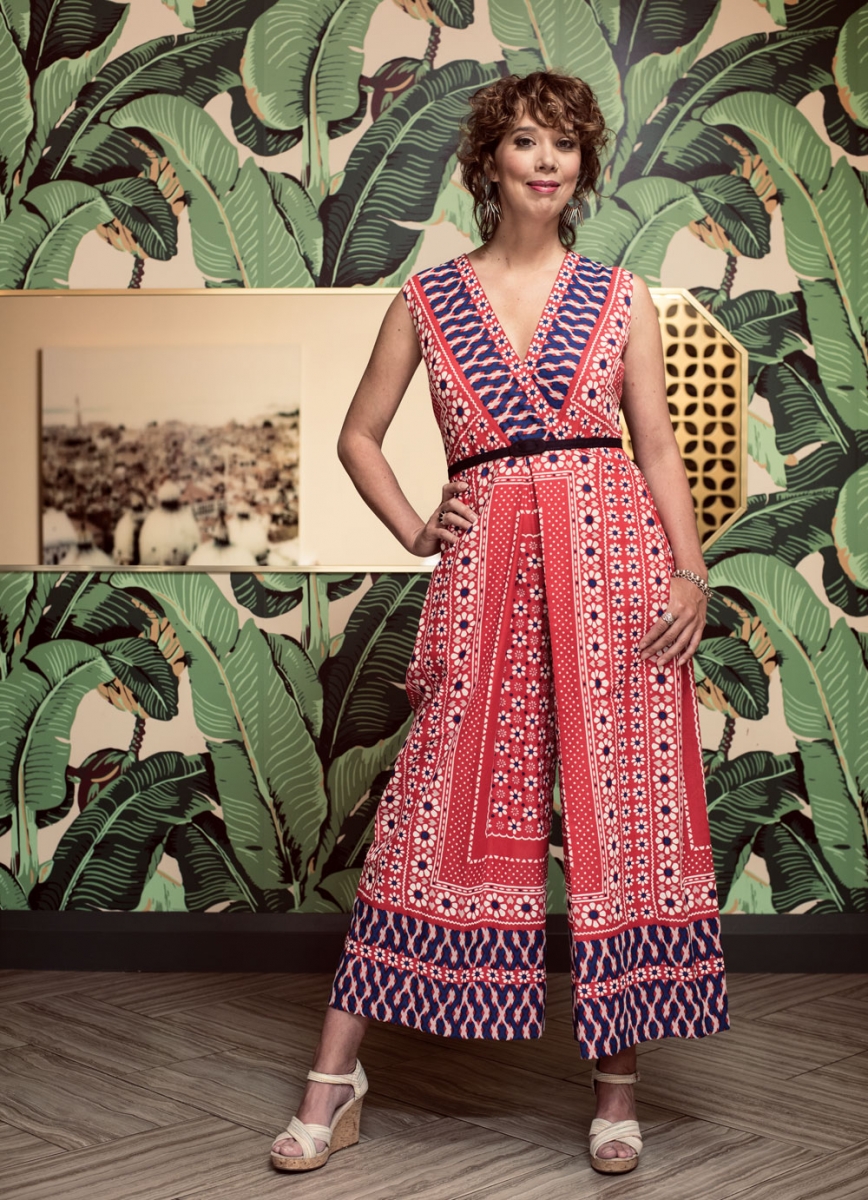 Vintage jumpsuit and belt from Cat's Eye Vintage & More; Toms shoes; jewellery, personal collection.
---
Lightning round with Carole Birch
Where are you from?
Born and raised in Davidson, Sask.
What do you do?
Front-end director, leadership team at Hedkandi, Butter Beauty Parlour and Johnny's Barber + Shop.
What did you think you'd do when you were growing up?
Psychologist or actor.
What would you do if you didn't have to make a living at it?
Acting.
What station is your car radio set to?
What book are you reading?
What is your favourite childhood book?
What was the last movie you saw in the theatre?
Favourite breakfast food?
Coffee.
Dream vacation?
Somewhere hot with a big city and a beach.
Pet peeve?
Chewing and talking at the same time.
Midnight snack?
Potato chips.
Favourite cocktail?
Vodka water with lemon.
What's your guilty pleasure?
Cheesy romance novels.
Favourite fashion blogs?
Man Repeller, The Sartorialist.
What is your greatest extravagance?
Dining out at really good restaurants.