(On Hilary, left) Blouse and vest, both by Dreamboat Lucy; pants from Zara; loafers from Stuart Weitzman. 
As sisters, friends and business partners, Hilary and Louanna Murphy's relationship is one big balancing act. The pair, born and raised in Prince Edward Island, has been close since they were young. They took their bond one step further when they teamed up as the designers of Dreamboat Lucy, a clothing and accessory company they started in 2010.
Now two-time finalists of the Mercedes-Benz Start Up program, they've been growing their following in Western Canada since making the move to Calgary from PEI two years ago. Their symbiotic relationship shines through in particular in the finished products of Dreamboat Lucy, where Hilary creates all the jewellery and Louanna handmakes the clothing. Their efforts come together to create an edgy, yet feminine line that is a true reflection of the sisters in every way.
How have things been going since you moved to Calgary?
Louanna: It's been awesome. Calgary's been really kind to us and our business. It's such a young city, and the young people have a disposable income, so I think it's a good place for us to be.
Hilary: Yeah, it's a good fit for us, and we've been busy doing markets, and we've found new retailers and we've got new custom orders, so it's been busy for us.
How does Calgary compare to the Maritimes?
H: The Maritimes are great because we have a really loyal following there. So it's nice. We send a lot of things home, back to the island. I think our following here is definitely starting to grow now that we've done more local shows and things like that.
What is it like to work with your sibling?
L: It's amazing. We're so similar; it's almost like we share the same brain.
H: We understand that being family and being in a business together can be stressful, because it's hard to separate being friends and sisters and business partners sometimes. But we try to take those days where it's just sister days, just doing something fun like we would before we had a business together.
How does being designers impact your personal styles?
L: We are always wearing our own things.
H: I mean, that's just a given. Our studio is in my house, so I literally get up in the morning and go downstairs and get dressed.
Are your personal styles similar or different?
H: We definitely have different styles [and] we dress differently to suit our body types. Louanna's definitely more girly, and that's also about how we grew up, too. I was such a tomboy and Louanna was like the ultimate girly-girl.
What do you wear to work?
H: In my studio, you would never want to see me. It's really messy and really dirty because there's dust everywhere, so I'm wearing sweatpants and my brother's old sweater that has like 60 holes in it [laughs]. But, if I'm getting dressed up to go somewhere, I'm usually wearing something that's fitted, jeans or dress pants, with a blousy top and a fitted blazer. That's probably my go-to.
L: I'm definitely more of a dresses and skirts kind of girl. I have more of an hourglass shape, so I find anything that accentuates the waist usually works for me.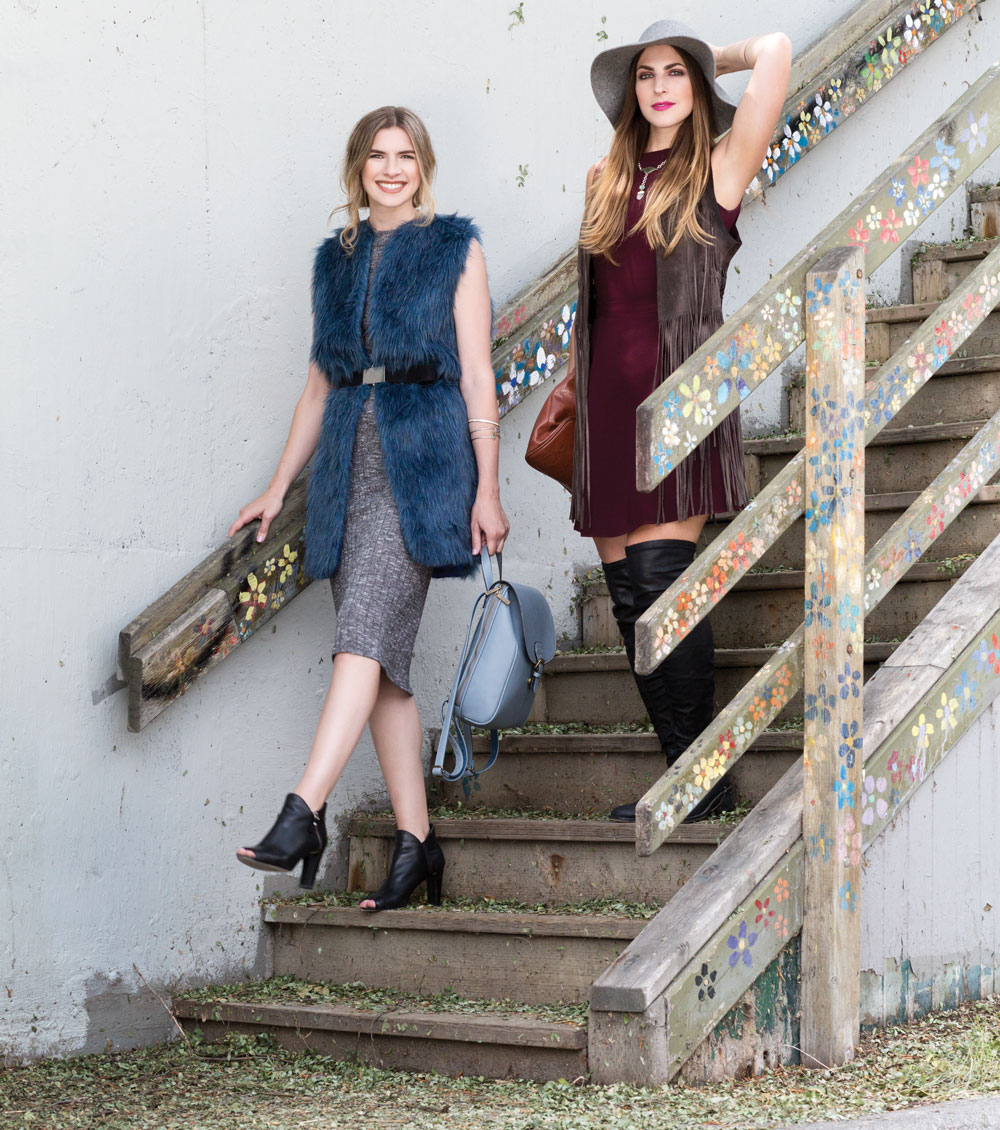 (On Hilary, left) Dress from Winners; backpack from David Jones; vest and bracelets by Dreamboat Lucy; peep-toe boots from Stuart Weitzman. 
(On Louanna) Fringe vest from Le Chateau; backpack is vintage; necklace and dress, both by Dreamboat Lucy; boots and hat from Aldo.
Do you ever feel pressure to dress well because you're designers?
H: Absolutely. The worst is you'll put together an outfit and not be wearing any Dreamboat Lucy, and then you get, "Oh, did you make that?" And you're like, "Ugh, I wish I could say yes, but no." That's why I always try to wear something [we've made] because then you can say, "No, but my earrings are [mine]," or something like that.
Who are your favourite Canadian designers?
H: The Beaufille girls; we went to NSCAD University [Nova Scotia College of Art and Design] with them. They have a label in Toronto.
L: Mikhael Kale does couture gowns, so his things are pretty amazing.
What are some of your favourite Calgary hot spots?
H: We like to visit lots of the consignment shops. Usually, if we take a "sister day," that's what we're doing. The latest one we love is Vespucci. It's a huge consignment spot. We just go in there and get lost for a few hours.
L: Yeah, we need to have half a day, at least.
What is it about thrift shops that you like?
H: I think, for us, if we're not wearing our own things, we like to wear things that no one else has. It's all about finding vintage, either one-off things or pieces that are so old that nobody else has them.
L: Yeah, there's no worse feeling than going somewhere and having the same outfit as someone else.
What is your biggest fashion dilemma?
L: Buying so much black. Hilary can never get enough blouses.
H: It's true. I have a blouse addiction. I think it's just because I wear them every way; I wear them casually, dressed-up, buttoned up to the top and opened all the way down. They're definitely my go-to.
What is the one item in your wardrobe you can't live without?
H: My leather jacket, for sure (shown above). I got it made in Vietnam, so it's like a souvenir, as well as my staple. You can wear it literally with everything, all season long.
L: Mine is a very recent purchase, but I've already worn them a lot. They're a reversible pair of jeans – purple suede on one side, and faux leather on the other.
What was the last thing you bought?
H: The last thing I bought was a top from a little independent designer in France while I was there.
L: A really gorgeous, succulent plant from Plant. That's my new favourite obsession. It was my first time in Inglewood – for some reason I had yet to venture there – and it was one of the little shops I stopped in and I had to have it.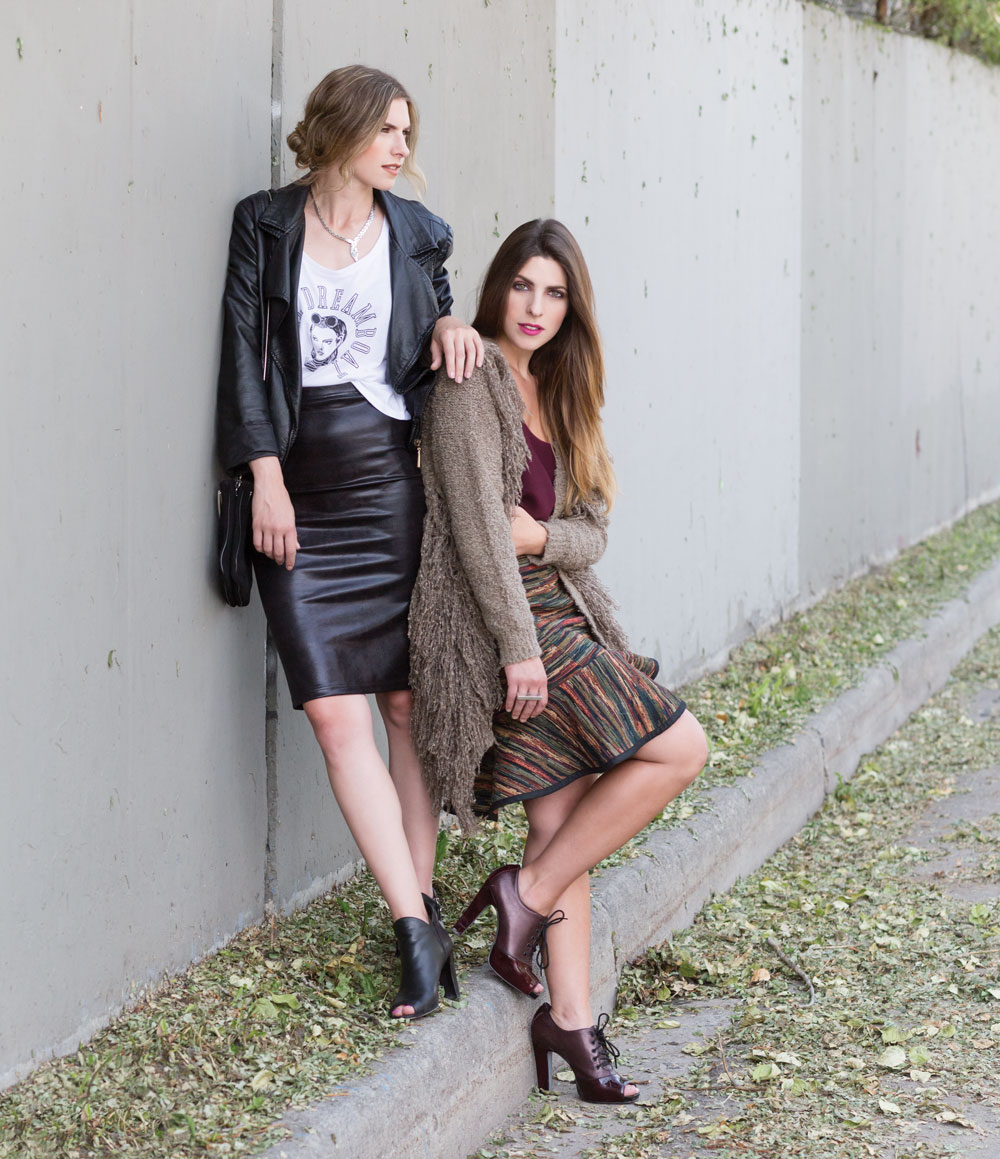 (On Hilary, left) Tank top by Dreamboat Lucy; leather bomber jacket from Buffalo; skirt from Topshop; silver necklace from local artisan shop in Mexico; bag is vintage. 
(On Louanna) Tank top, skirt and ring, by Dreamboat Lucy; sweater and boots are vintage.
---
13 rapid-fire questions with Hilary and Louanna
What did you want to be when you grew up? 
H: Veterinarian.
L: Designer.
What would currently be playing on your iPod? 
H: Drake.
L: Lana Del Rey.
What book are you currently reading? 
H: How to Raise the Perfect Dog by Cesar Millan.
L: Man Repeller [by Leandra Medine]. I'm a little bit late on that one.
Glasses or contacts? 
H: Both. We're both blind. Glasses at home, contacts elsewhere.
Red or white? 
H: White.
L: Red.
Denim or leather?
H: That is literally my wardrobe every day: a piece of denim and a piece of leather. Definitely leather, though.
L: Leather.
Favourite breakfast food?
H: Bacon. I have bacon at least once a day.
L: I'm an English muffin gal.
Dream vacation? 
H: I just had mine – France.
L: I would love to go to Austria.
Favourite cocktail? 
H: I never drink cocktails; I'm a beer person.
L: I love a pina colada.
Favourite locally made edible treat? 
H: The macarons at Yann Haute Patisserie.
L: Those are the best, agreed. Also, Village Ice Cream.
Guilty pleasure? 
L: The Bachelorette. 
H: Same.
Favourite fictional hero/heroine? 
H: Harry Potter.
L: Anne of Green Gables – I'm just kidding. Dorothy Gale.
If you could have lived in any era, which would you choose? 
Both: The '70s.
---
How to get Hilary and Louanna's look
Tassel necklace

$20, from Aldo. Various Calgary locations, aldoshoes.com
---
Eleanor vest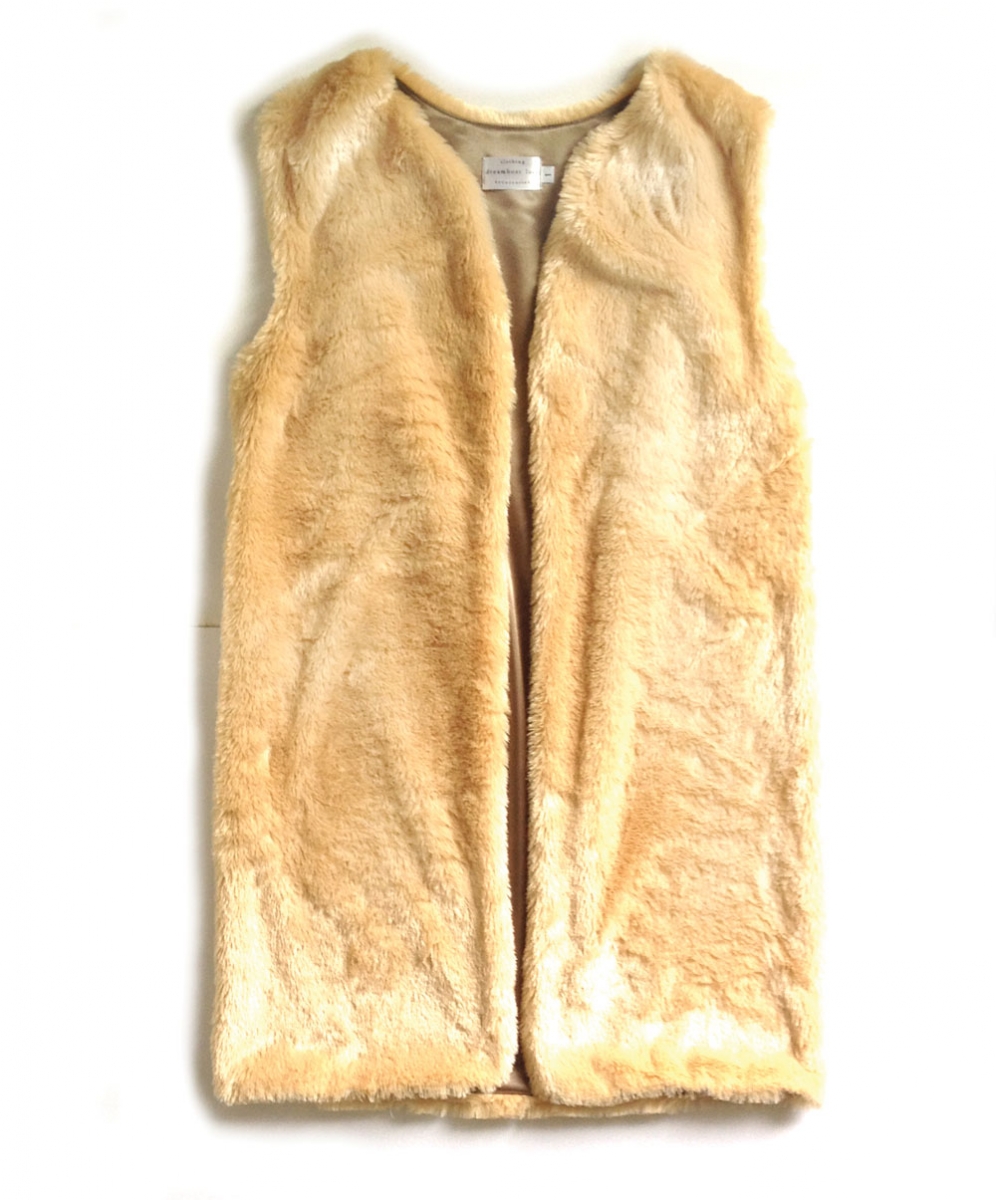 $100, by Dreamboat Lucy. dreamboatlucy.com
---
Valentino boots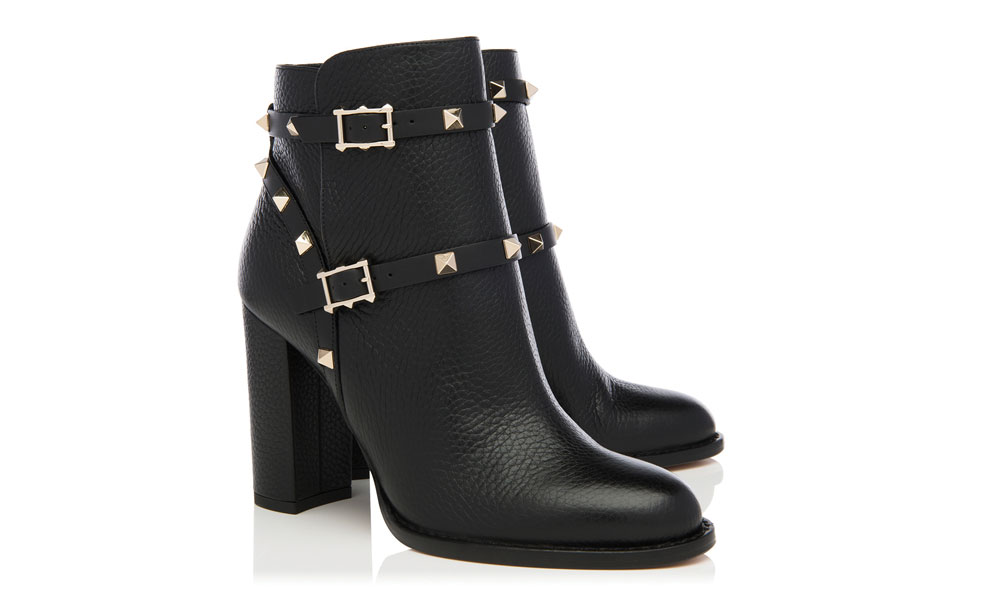 $1,375, from Holt Renfrew. The Core, 403-269-7341, holtrenfrew.com
---
NARS lipstick in VIP red (limited edition)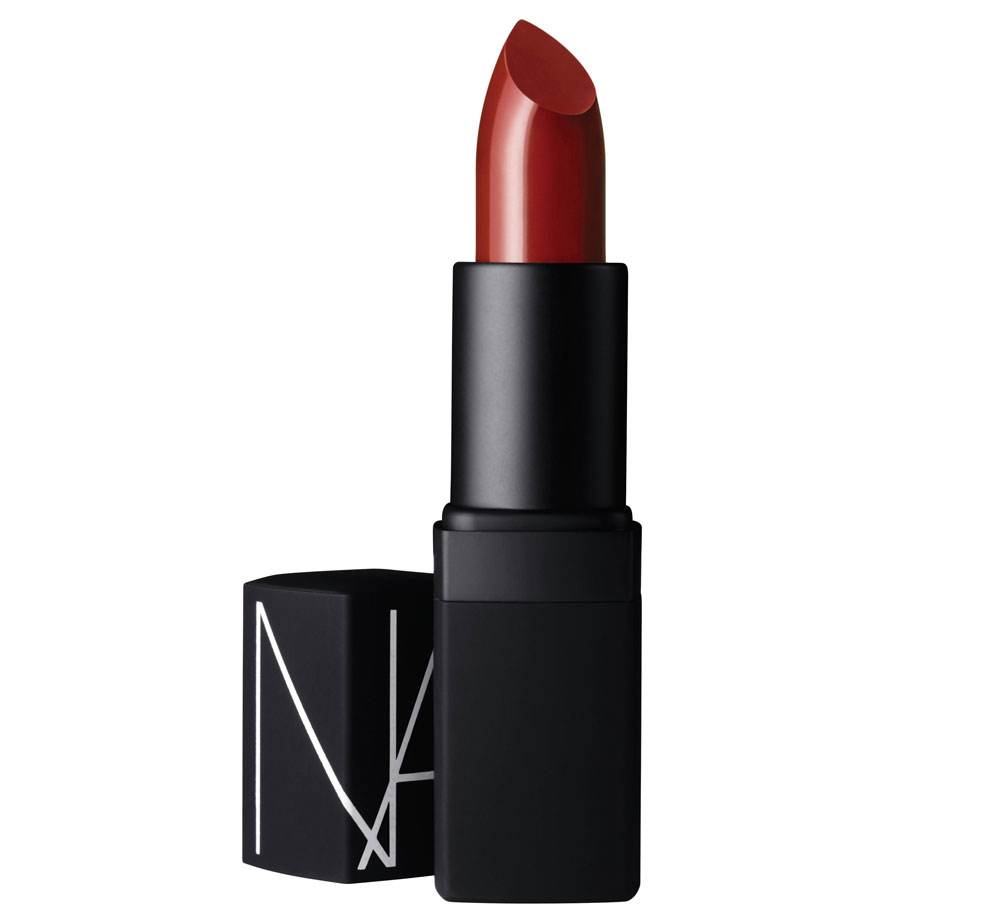 $34, available at various Calgary retailers. narscosmetics.com
---
Samira skirt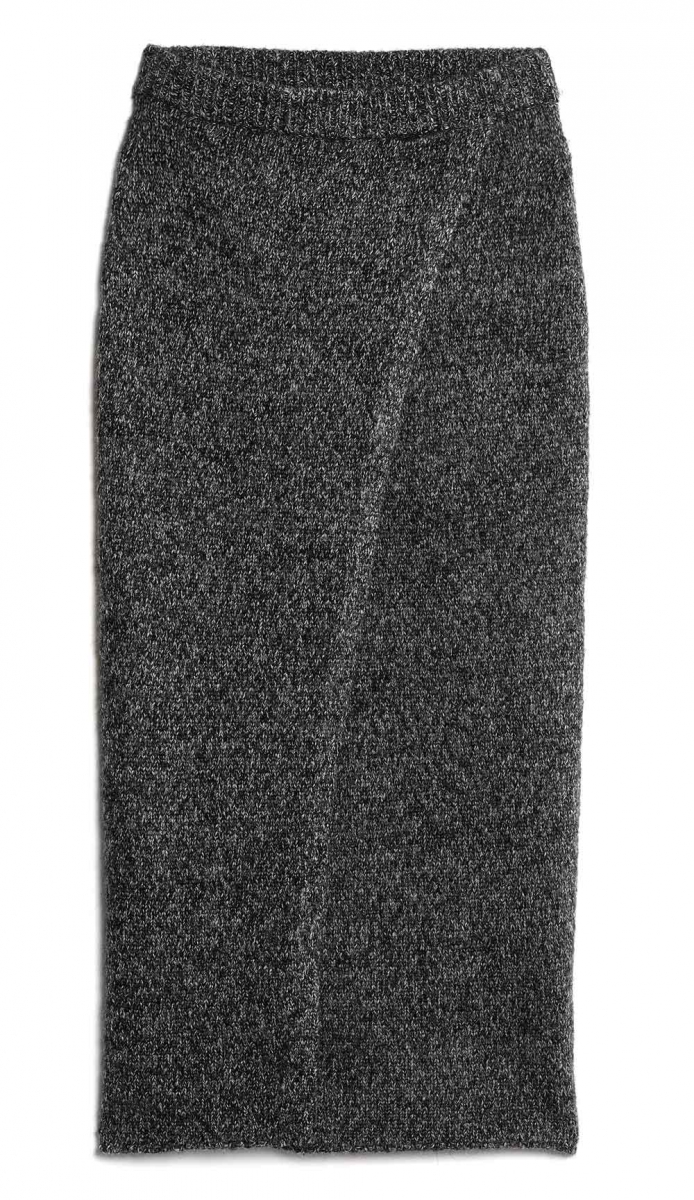 $285, from Club Monaco. Core Shopping Centre, 403-265-5600, and Chinook Centre, 403-262-6507. clubmonaco.ca
---
Isidora jewel embellished clutch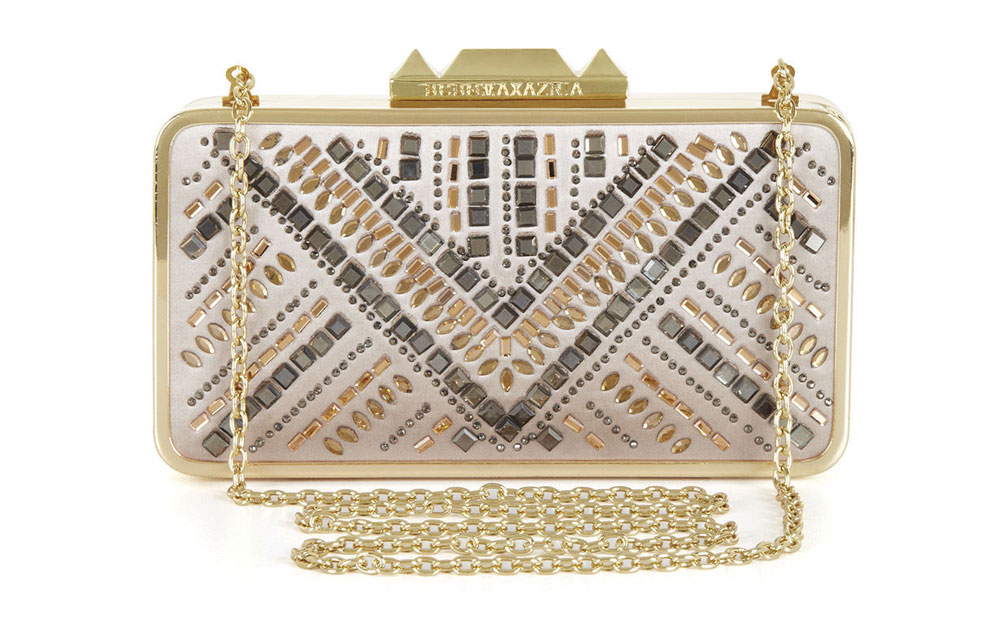 $285, from BCBG Max Azria. Various Calgary locations. bcbg.com