One of the most beautiful pieces of furniture I own I found at the side of a road in upstate New York while driving my son to hockey practice. The shelf is Amish in its simplicity: just three boards less than an inch wide, dado-jointed to two slightly thicker sides that are rounded at the top and bottom. It's nailed to the wall via four holes that look like they were punched with hand tools, through wood that has been oiled and polished and cured for decades.
"People pay big money for patina like this!" I shrieked as I loaded my find into the trunk, which meant my son – and his brother, still in a car seat – had to share the backseat of our Toyota Corolla with his hockey bag and was 10 minutes late for practice. Now in his late twenties, it's perhaps no wonder he lives in a house furnished from IKEA and The Brick.
It was not the first time I'd picked something off the side of the road for the house, nor the last.
My favourite dresser was found on the street in Queens, N.Y. – a total stranger helped me carry it two blocks and up the stairs of my apartment building without mugging me – and has moved with me seven times. Painted a high-gloss canary yellow when I found it, when stripped it was revealed to be made of a gorgeous tiger maple. The table in my painting studio and the pantry shutter doors were also free finds.
Some of the living room moldings I rescued, with permission, from a house being torn down on the edge of the Beltline, and three circa-1910 light fixtures were pulled from Mount Royal mansions that an electrician friend helped renovate.
In fact, except for the George Nelson bubble lamp hanging over the dining-room table, the kitchen appliances and my bed (even I draw the line at a used mattress) my entire house is furnished with second-hand items, most of them found, thrifted or bartered.
Which came first – my aesthetic sense or my frugality? I've asked myself this question often over the years and can never quite answer it, though they're most certainly intertwined. I went to art school, and among the skills art school teaches you is how to create something out of nothing, which is good to know when your life's calling is one which, in all probability, will provide a lot of nothing in the way of salary. Essentially, my house – a century home in serious disrepair when I purchased it 20 years ago – is just one big art project, much of it painted with mistints from the Habitat for Humanity's ReStore.
While Europeans have always incorporated the past in their interiors, here in North America, a love of the used and the worn once occupied a small niche populated by creative types, antique dealers, and retirees looking for projects. No one knows this better than Julia Shantz, who, with her husband Doug, owns Uniquities Architectural Antiques. Originally from Wales, Shantz opened Uniquities more than 25 years ago after purchasing a heritage home that needed renovating, only to discover it was near impossible to find materials to add architectural detailing to it in Calgary.
Back then, the Shantzs didn't even use the word "salvage" to advertise their wares, as salvage was associated with car wreckers. But since then, home-reno TV has brought salvage into the mainstream.
Shows like HGTV's Fixer Upper, where Joanna Gaines' kitchen remodels often feature barn wood and vintage light fixtures, have made finding and reusing old materials not only palatable but downright desirable.
These days, using salvage in residential spaces isn't just for century homes or "rustic-chic" interiors. Much as artists moving into a neighbourhood can gentrify it and raise home values, the rustic-modern look created by bargain-hunter bohemians is now coveted by many homeowners with far deeper pockets – even those with interior designers helping them.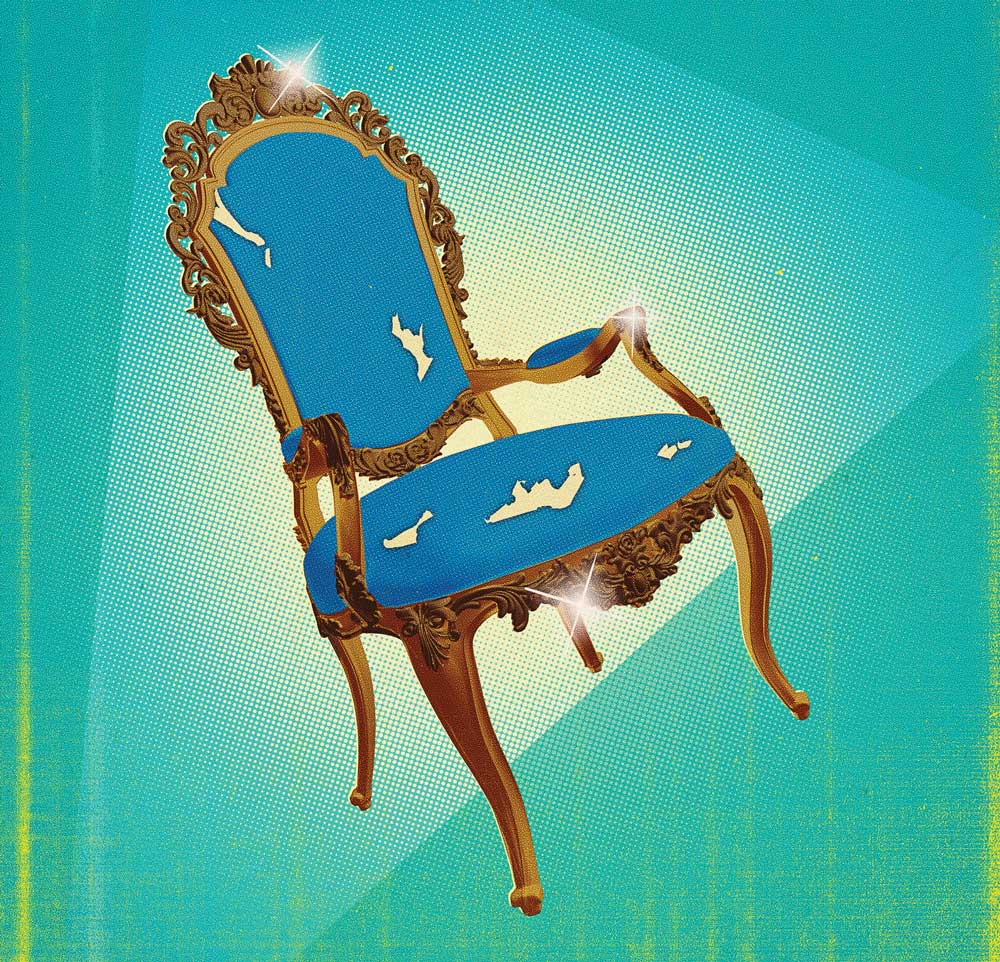 Martine Ast, senior designer at Paul Lavoie Interior Design, believes that repurposing mid-century elements can be the highlight of a modern interior space.
"In my own home, I recently revitalized a mid-century metal railing from a house that was about to be torn down," says Ast. "With the help of Modern Metals in Calgary, we were able to reimagine the railing in our new home, creating a centrepiece for discussion and architectural interest."
For another project, Ast's team found the perfect Victorian-period door, which they modified to work with barn-door style hardware. "We kept the weathered, painted patina but reinvented the door to accept its new style of hardware. The result was a stunning mix of contemporary design with Victorian charm," she says.
Shantz notes that salvage can be challenging to work with, but that it is so worth the effort. "You cannot faux-finish things to look historic; it also has to feel historic, and that can only be achieved by using authentic pieces and materials. My mantra is 'the perfection is in the imperfection.' You cannot strive for perfection when building with antique salvage. If you want things to be perfect then salvage is the wrong material for you. Everything you look for in old materials is the opposite of new. We want to see patina, checking, ancient wormy holes, signs of use, discolouration, unevenness, et cetera!"
The shelf from the side of the road in upstate New York now hangs in my bathroom, above the hundred-year-old, extra-long claw-foot tub that sold me on the house. (Who cares if the windows are falling out of rotting frames, look at that bathtub!) I often soak in the tub and look at the shelf and think about where it might have come from and who made it. Salvagers often cite character and history as the reason they prefer old wood or used furniture. At the risk of sounding a tad woo woo, I'd add that many of the things I've rescued have an energy.
Warren Hall understands this, as might be expected of a woodworker whose studio is called Soulworks. He recently created a bed for a client in Calgary's Rosedale neighbourhood using reclaimed Douglas fir sourced in Saskatchewan. "The rafters that are making part of the bed were in a house for 60 years. Old wood was put into houses wet and nailed in place, which is like being in a straitjacket, the wood couldn't move and dried in place for 60 years. You just can't buy new materials in any way, shape or form with the same quality. Now this wood is being made into a piece of furniture that will last for another hundred years. So, there's a reverence for the tree by giving it multiple lives."
Hall knows the story of all the wood he recycles – where it comes from, how it was used in a previous life – and enjoys the hunt, which he likens to an archeological dig. "My fantasy is to go to the Southern U.S. and salvage old tobacco kilns or barns made of chestnut planks. There was a chestnut blight and we haven't had chestnut for a hundred years."
Shantz primarily scours Europe for her salvage and antiques, uncovering everything from pre-Industrial Revolution bricks to mid-century Belgian bar stools, and yes, even occasionally kitchen sinks.
Incorporating historic items and elements adds not only energy, but also a sense of permanence to a home. It also makes sense from an environmental stance. Decorating with the reused, the refurbished and the reclaimed began as a necessity for me but has since become an ethical imperative as well. With even IKEA's Head of Sustainability saying the planet has reached "peak home furnishings" I believe the only way we will survive is to buy less new stuff.
I realized this recently when I decided to shop for a new couch. After searching for months I decided to reupholster the 1940s camelback sofa I've been storing in a garage for the past 10 years. I think it will look lovely in millennial-pink velvet.