There are many reasons a Calgary couple with a young daughter might want to move from the flood plains of Roxboro to a higher and drier neighbourhood. But even after being flooded out not once, but twice, in 2005 and 2013, moving out of Roxboro was still not on the agenda for Joanna Januszewska and Rafal Wieczorek. Instead, they built a new home in the neighbourhood – albeit one that incorporated the latest in flood mitigation along with the couple's eye for European-Old World elegance.
Both Januszewska and Wieczorek have Polish roots and miss the lakes and rivers of their homeland, so for them the flood risk was worth it in order to live close to the Elbow. "When we got married, Joanna told me she wanted to live here," says Wieczorek. "This is a mature, old neighbourhood that feels like its own village with no noise, no traffic and easy accessibility to the bike paths, the river and 4th Street's restaurants and shops."
The couple are the co-owners of Niko Homes, a custom builder, now in its eighth year, that focuses on high-end homes. Wieczorek has a passion for construction and handles the building aspects, while Januszewska designs the interiors. While Wieczorek favours masculine materials such as rundle rock, Januszewska's love for feminine details is reflected in the finishings.
Having witnessed the devastating damage from two floods, the couple incorporated a variety of features into their new build to mitigate potential future water damage, from reinforced concrete slabs in the basement to commercial-grade sump pumps and a Generac generator. In addition, the home was built on a higher elevation than their previous home in the same neighbourhood. "Everything comes with a risk," says Wieczorek. "You just have to assess it."
Their new home, which also acts as a showhome for their business, seamlessly blends traditional elements with contemporary architecture, right down to the most minute detail. It also reflects the couple's European roots. From the first step into the foyer you know you're not in a typical Calgary minimalist-designed home. Instead, this home is richly detailed with nods to the couple's past. One example of this is the faux coffered ceiling finished in a charcoal metallic paint that Januszewska designed for the foyer, which was inspired by the pressed-tin ceilings commonly seen in London, where Wieczorek lived as a teenager.
The kitchen offers further evidence of European influences. Here, Januszewska used rift-cut solid white-oak flooring, large-scale lights that resemble gas lanterns and brass pulls on the cabinets and drawers. The apron-front sink and custom-made brass-plated range hood in the kitchen are reminiscent of a French country kitchen. In the pantry, Januszewska installed produce drawers fronted with mesh screens to allow for air circulation. "It's something you see in the Old Country," she says. Her choice of belle poque-inspired tiles in the butler's pantry, downstairs powder room and utility room continues the heritage feel.
Throughout the home, the couple used a custom-calibrated signature stain. Januszewska also had a built-in cabinet made for the dining room, modelled after the one her great-grandmother had in her dining room in Poland. With its tiny drawers and smoked-glass antique-style mirror, the cabinet is indeed a special piece, although it had the potential to make the room look too traditional, so the couple paired it with a statement chandelier from Restoration Hardware for balance. Although new, the fixture's tapered-glass cylinders suggest candles, further driving home the Old-World Euro vibe.
In building the home, Januszewska  and Wieczorek wanted to ensure it would withstand not only a potential flood, but also the rigours of family life and lots of entertaining. They chose finishes and materials that will stand up to spilled drinks, high heels and the crush of little feet at birthday parties. "We love our house and don't see ourselves moving anytime soon," says Januszewska. "But we are in the business, so never say never."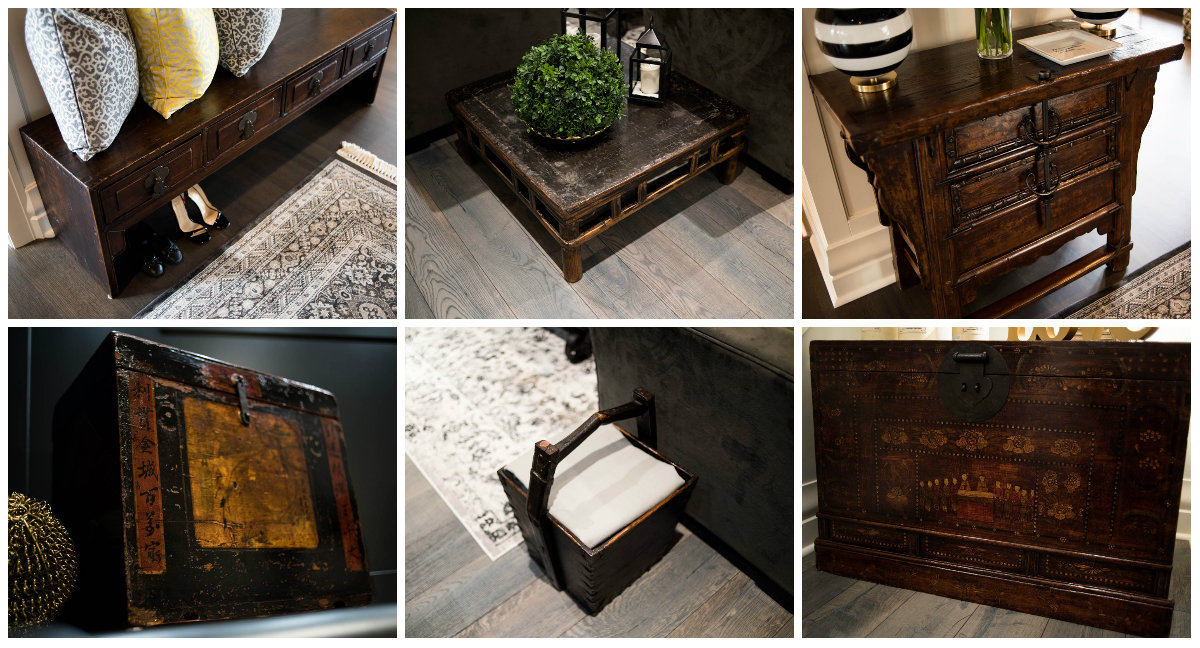 Niko Homes co-owners Joanna Januszewska and Rafal Wieczorek did to their Roxboro home to prepare for the next flood
4 things
1. A stronger foundation. "We reinforced the basement footings, walls and floor to withstand the hydraulic pressure from any flood waters," says Januszewska. "This helps prevent any cracking or breakage of the foundation."
2. Waterproofing. "We used an elastomeric rubber coating on the entire foundation to provide a waterproofing barrier."
3. Better basement windows. "Our basement windows are recessed to allow flood gates to be installed in minutes, and there are no vents or openings whatsoever in the basement walls."
4. Main-floor mechanical. "After the 2013 flood, the City recommended that homeowners put their mechanical room on the main floor. That way, if there is a flood, the electrical panel, furnace and hot-water tank are protected. And displaced homeowners don't have to wait weeks for hot water and power when they are allowed to return home."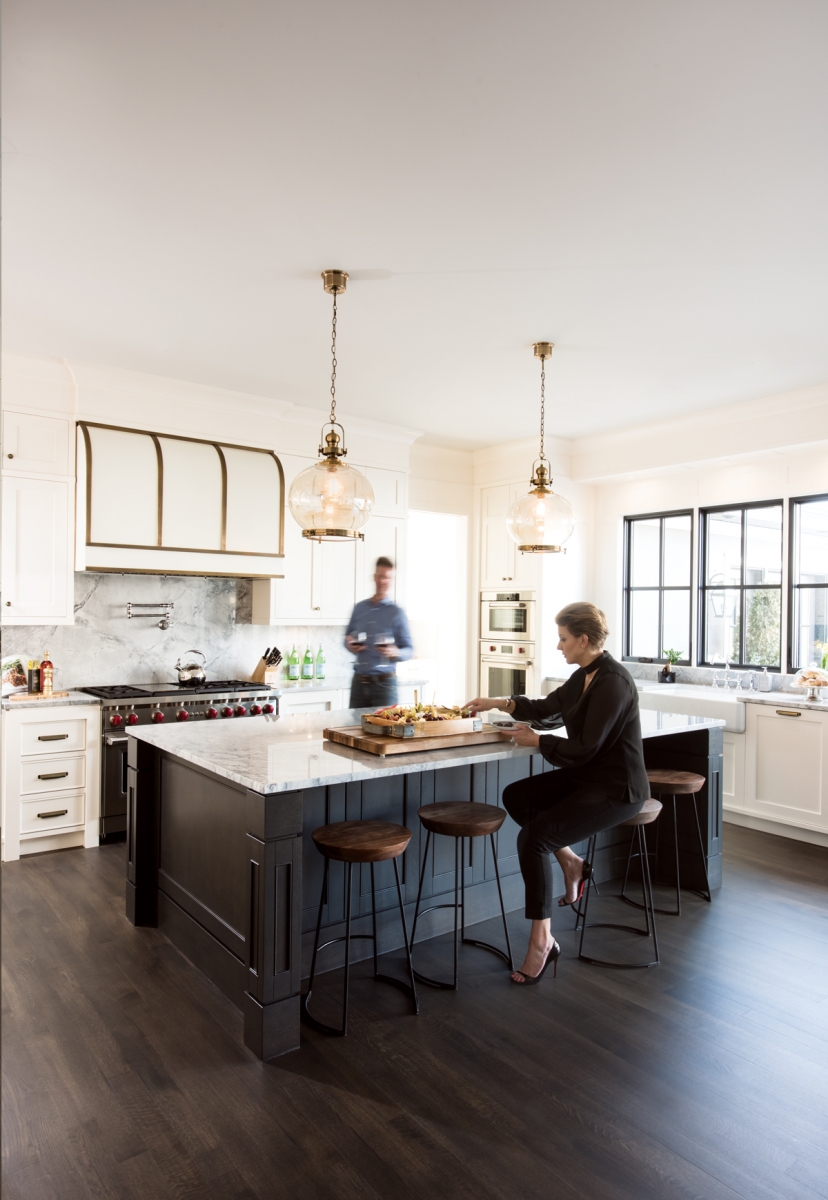 Homeowners Joanna Januszewska and Rafal Wieczorek in the kitchen of their home in Roxboro. The five-by-10-foot kitchen island is stained in a custom-created colour called Charcoal Mist, which was used throughout the home.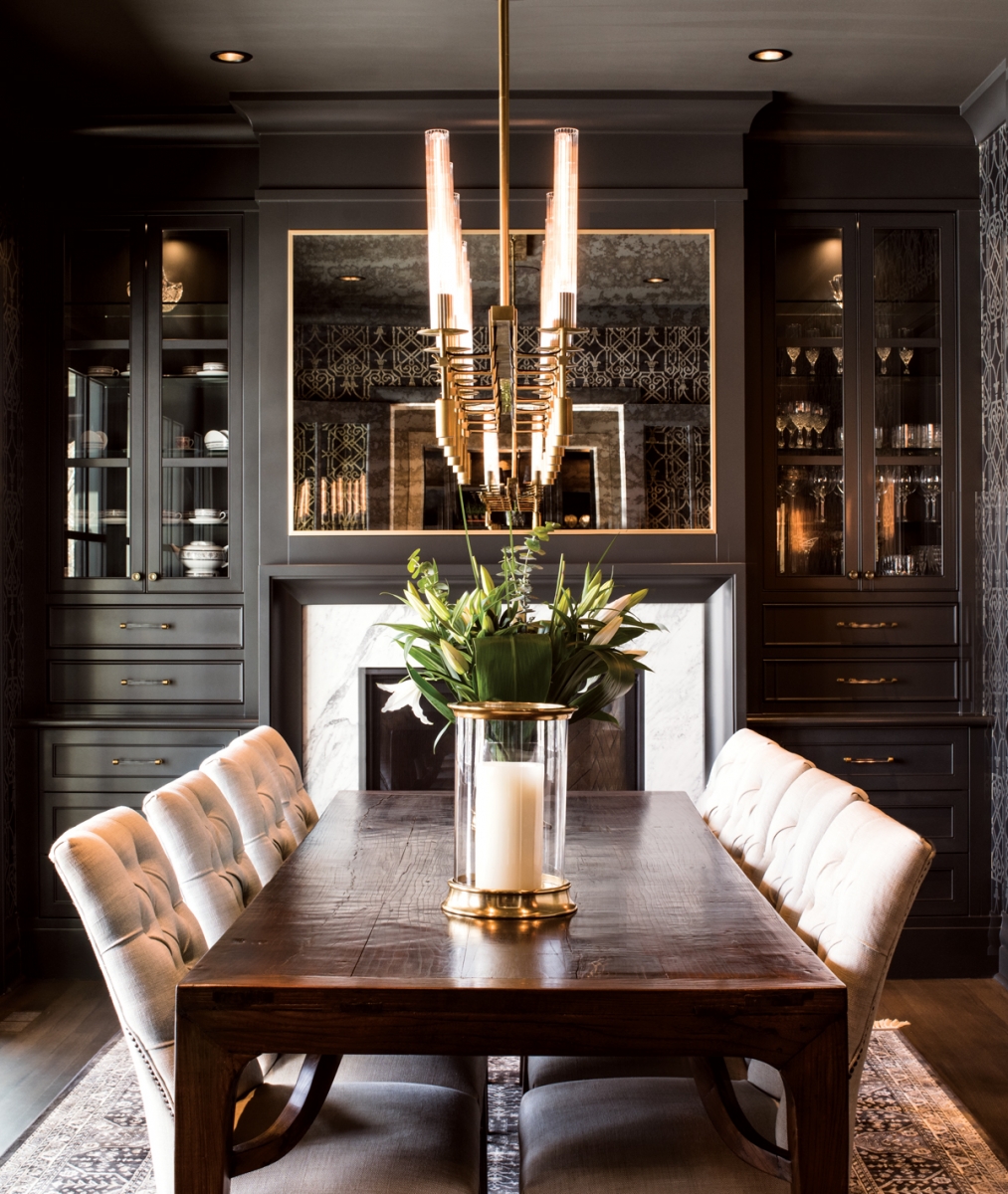 The dining room's traditional details, such as the smoked-glass mirror over the fireplace and antique table from Hinchcliff & Lee create a sense of timeless elegance.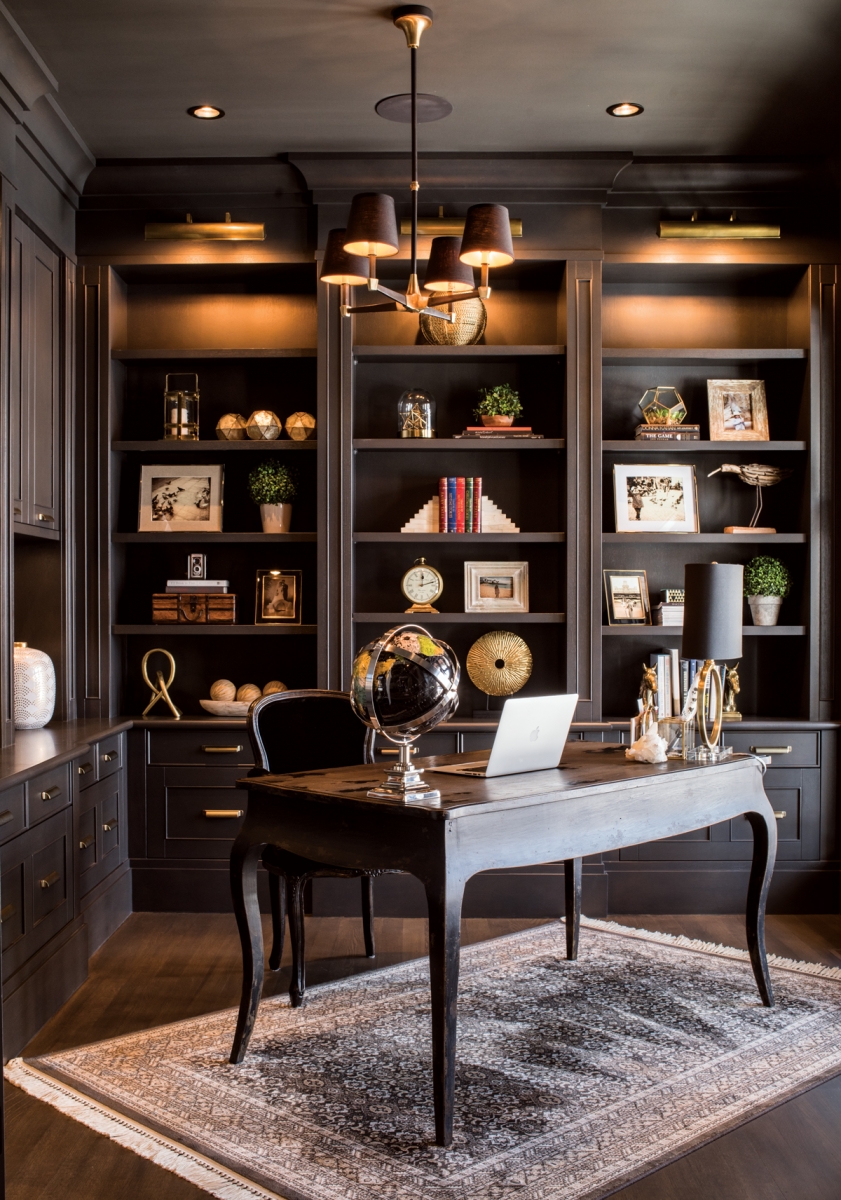 Januszewska's office features custom-made shelving displaying a curated collection of family photos and treasured mementos. The desk and chair are antiques paired with a new light fixture from Restoration Hardware.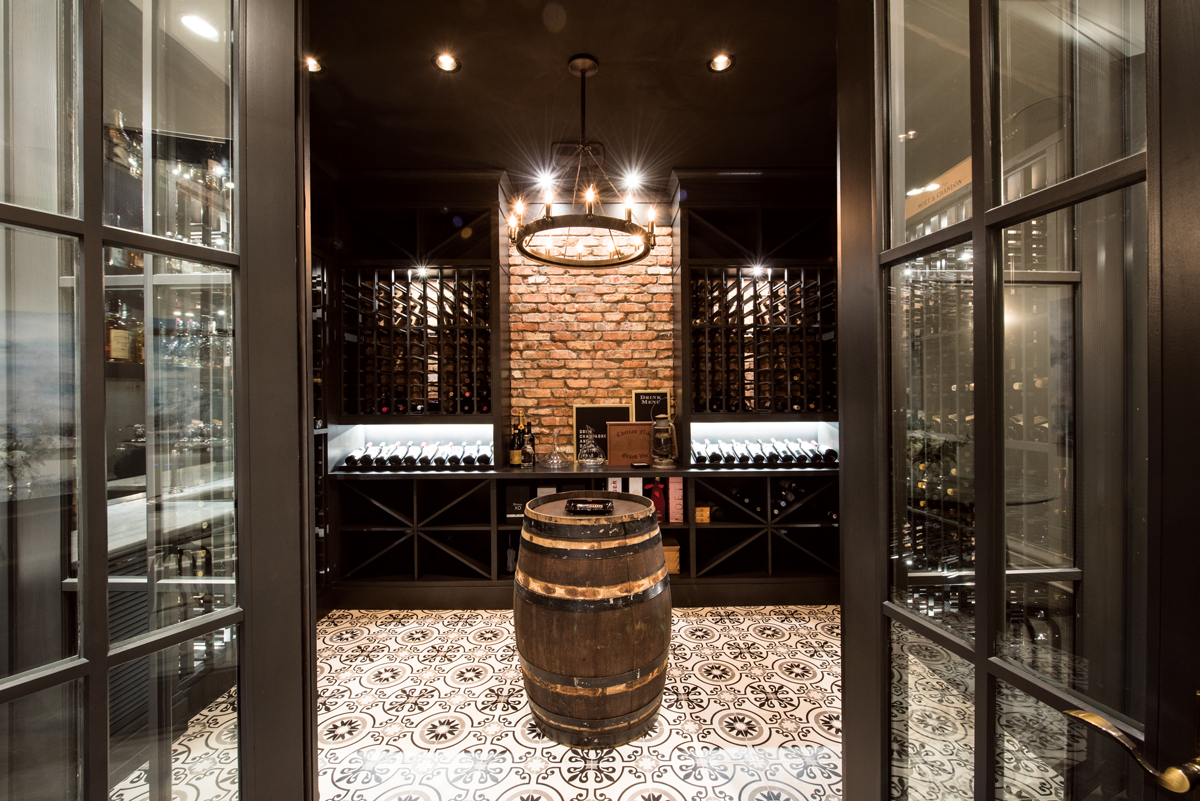 Perfect for holding tastings or smoking a cigar, the wine cellar/cigar room suggests an Old World European tavern with its tiled floor, cherry-wood shelving and a wine barrel imported from Italy used as a table.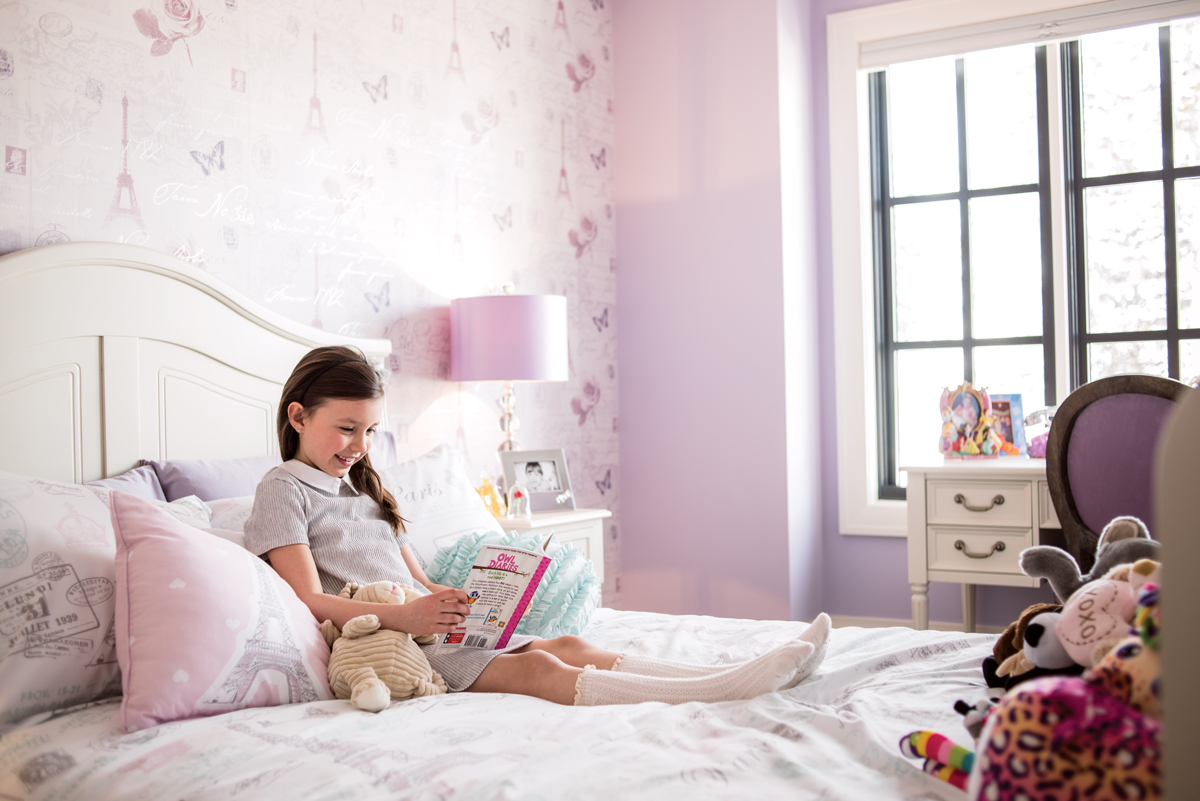 The couple's daughter's bedroom is painted in delicate mauves and creams and papered in a Parisian-patterned wallpaper from the U.K. The bed was formerly a crib, now converted to full size.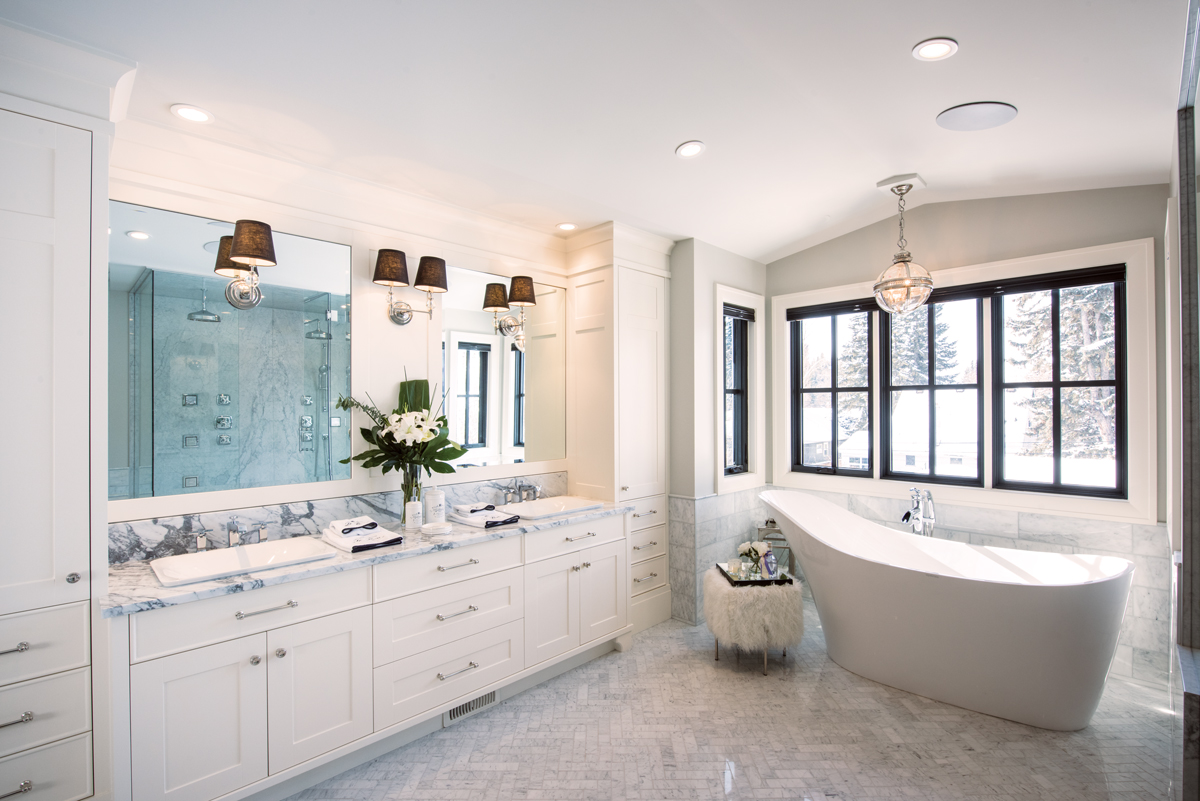 With its ample clean-lined vanity and herringbone-patterned Carrara-marble tile floor, the main ensuite is light and elegant with its oversized Aquabrass soaker tub and tufted stool. All electrical outlets are discreetly hidden within the cabinets.