This shack is at the edge of a pond on an acreage near Okotoks. It's 165-square-feet and its purpose is to store skating equipment, be a hangout spot for parents watching their kids play shinny or provide a comfortable place to rest when anyone needs a break from twirling around the rink. There's a bar and television, so it could also be used for snacking while watching movies.
The one-room cabin was originally built by Crazy Creek Timber Frames. The structure was solid and a handyman put in some elbow grease to rewire the space, add light fixtures and make some repairs. Then, interior stylist Neelam Gurm got her hands on it.
She chose a light colour scheme and stuck with it to make the space feel bigger. She added storage where she could and blended vintage and modern Canadiana accessories.
"Sometimes when you design a space in a home, you don't get to play out a theme," says Gurm. "It was fun to play out the vintage cabin theme. I didn't want it to be too kitschy. I wanted it to be tailored and elegant."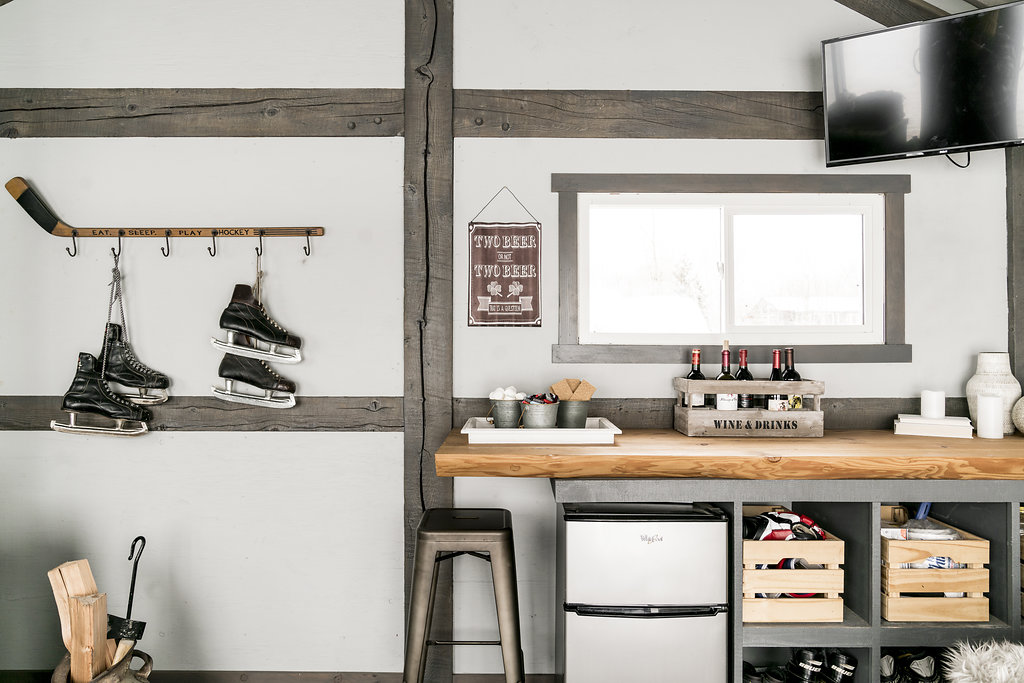 A mini fridge and television make the shack an entertainment space. Grey paint and exposed beams create a rustic modern look. Vintage pieces like the skates hanging on the wall were purchased from a collector on Kijiji.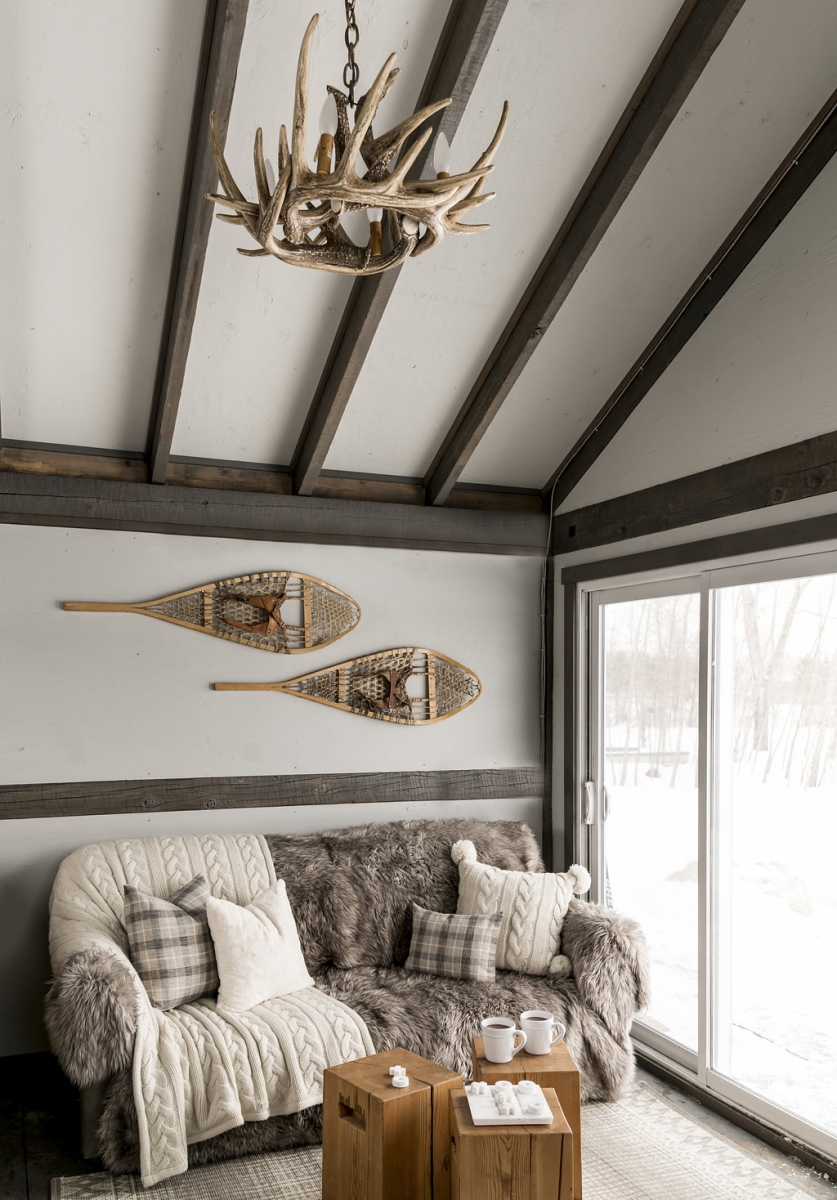 This is the same couch that was in the original space. The comfy piece of furniture is covered in throws. The light fixture was chosen to make a statement. Kids come in and out the cabin with their skates on so there was no point in putting in a fancy floor. Instead, the floorboards were painted and a rug was added to soften the space.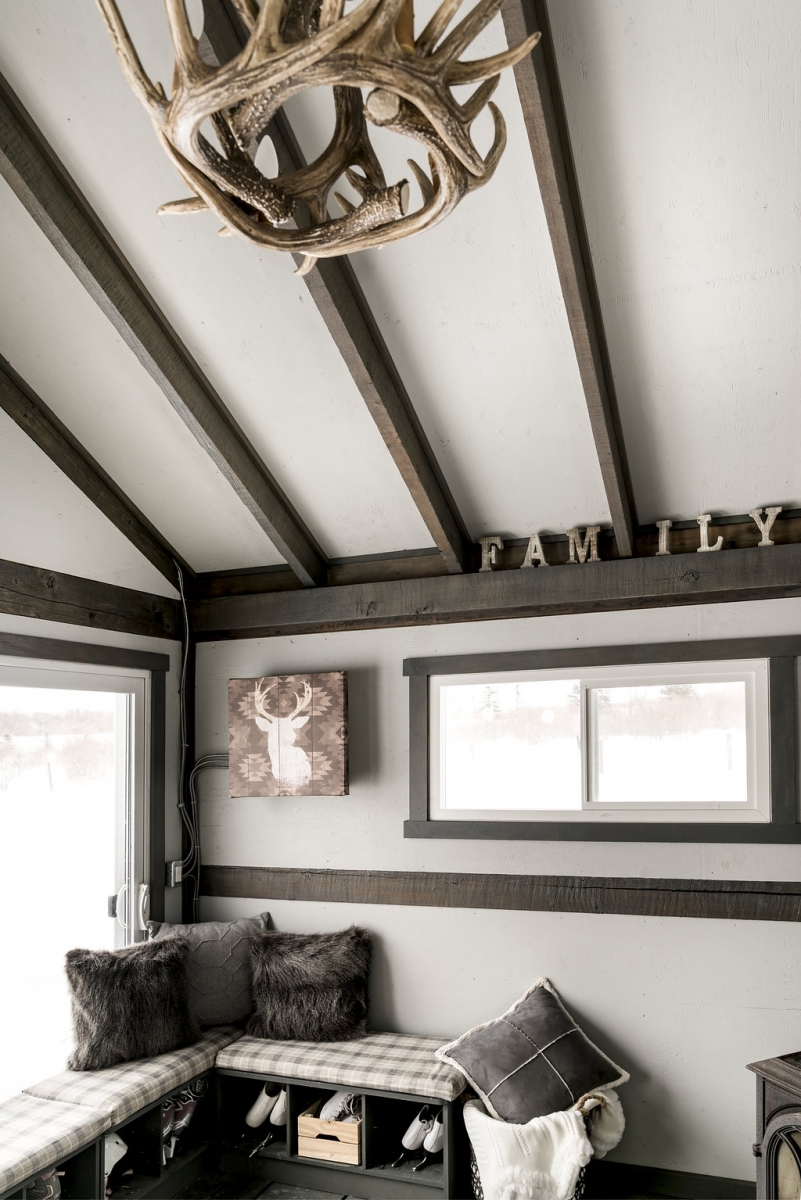 The storage bench adds much-needed storage. The plaid used throughout the space is tone-on-tone to give the traditional pattern a more modern look.