Inside the New Urban Modern Look at Hotel Arts
The hotel recently renovated its rooms and the award-winning design is looking good.
By Andrew Guilbert
The 12th floor corridor of Hotel Arts.
Photograph by CHIL Interior Design and Brandon Barre Photography
The recently revamped look at Hotel Arts has a new effortlessly cool vibe, but it's easy to forget what a massive undertaking renovating an entire hotel can be.
Before any planning took place, Adele Rankin, senior associate of CHIL Design, and her colleagues first took a look at the space itself, figuring out its strengths and the themes that would find their way into its core design. "Hotel Arts is a very arts-forward hotel," says Rankin. "So we started to think about how we could make these rooms be art unto themselves."
Dark charcoal was chosen as the background for a neutral palette in which they could layer interesting colour combinations, like neon green with pops of orange and citrus greens. From there, the designers chose what to emphasize. The room's art-like headboards, normally a very utilitarian item, are oversized and patterned.
The idea of items as standalone art pieces also translated well into other areas of the renovations, including the choice of fabrics and furniture. "With hotel rooms, we custom design most things," says Rankin. "We looked at how we could make nightstands, desks and luggage credenzas feel unique, for example. Mindful thought goes into each piece. We want to make sure we're drawing attention to certain areas, but that it's not a complete assault on the senses."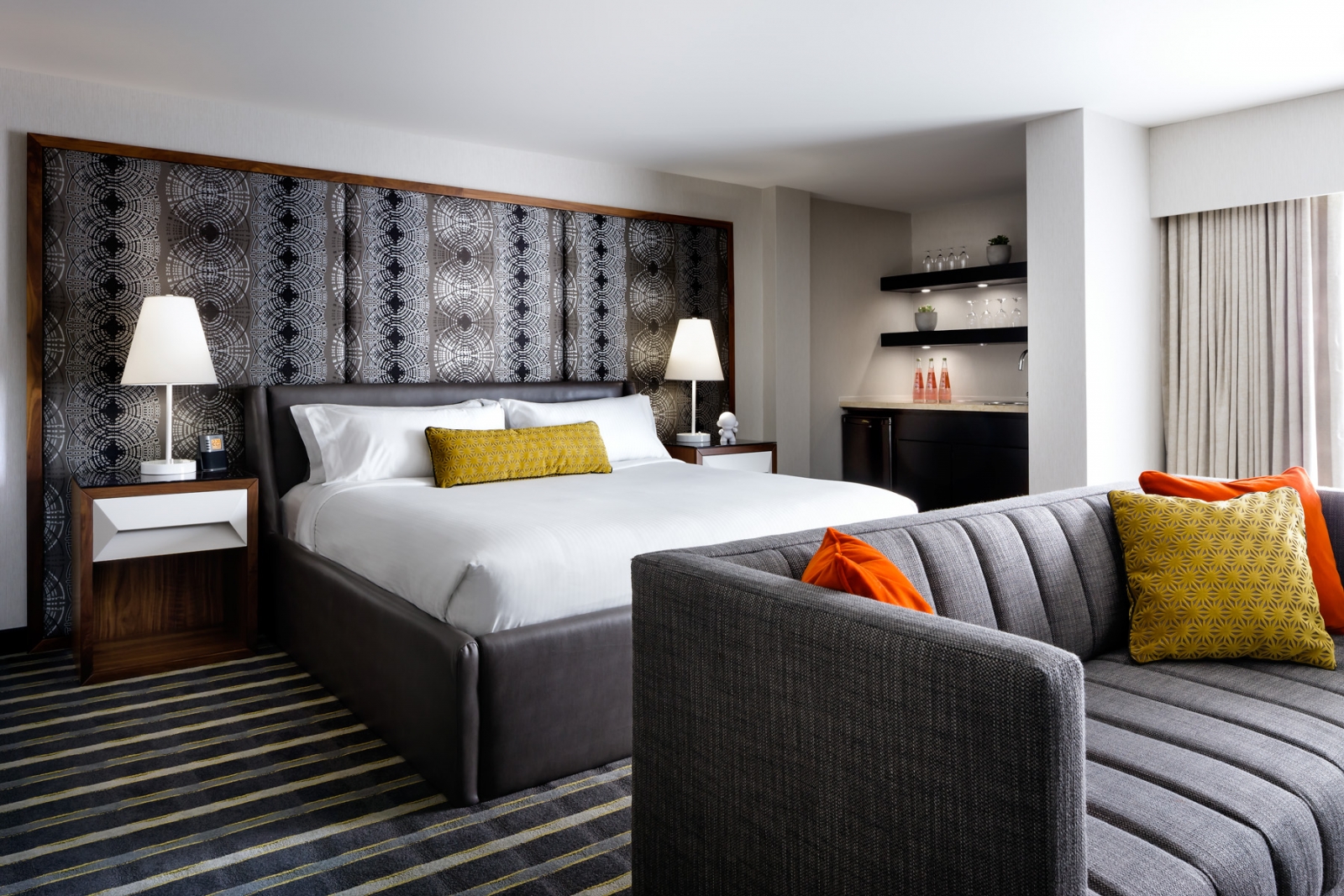 Photograph by CHIL Interior Design and Brandon Barre Photography
The hotel's guest rooms have been revamped with a cool, clean style that draws attention to quality pieces without distracting from the overall aesthetic.
That thinking trickles out onto the corridors as well. Each floor has a custom mural designed by Farmboy Fine Arts indicating the floor number. "Fun, outrageous" carpets are amped-up versions of what can be found in the guestrooms and leading patrons to their respective rooms. The goal was to make the passageways and communal areas unique yet connected to the larger scheme.
Describing the style of the redesign as urban with a modern edge, Rankin says it's an aesthetic that can sometimes lead to the feel of an art gallery, where people are more guarded than comfortable, a feeling they were careful to prevent.
"What is important is it still has a level of comfort. We didn't want guests to feel uncomfortable, like they had to perch on each piece of furniture," says Rankin. "We wanted to ensure that this is an immersive art experience that you feel comfortable relaxing and spending time in."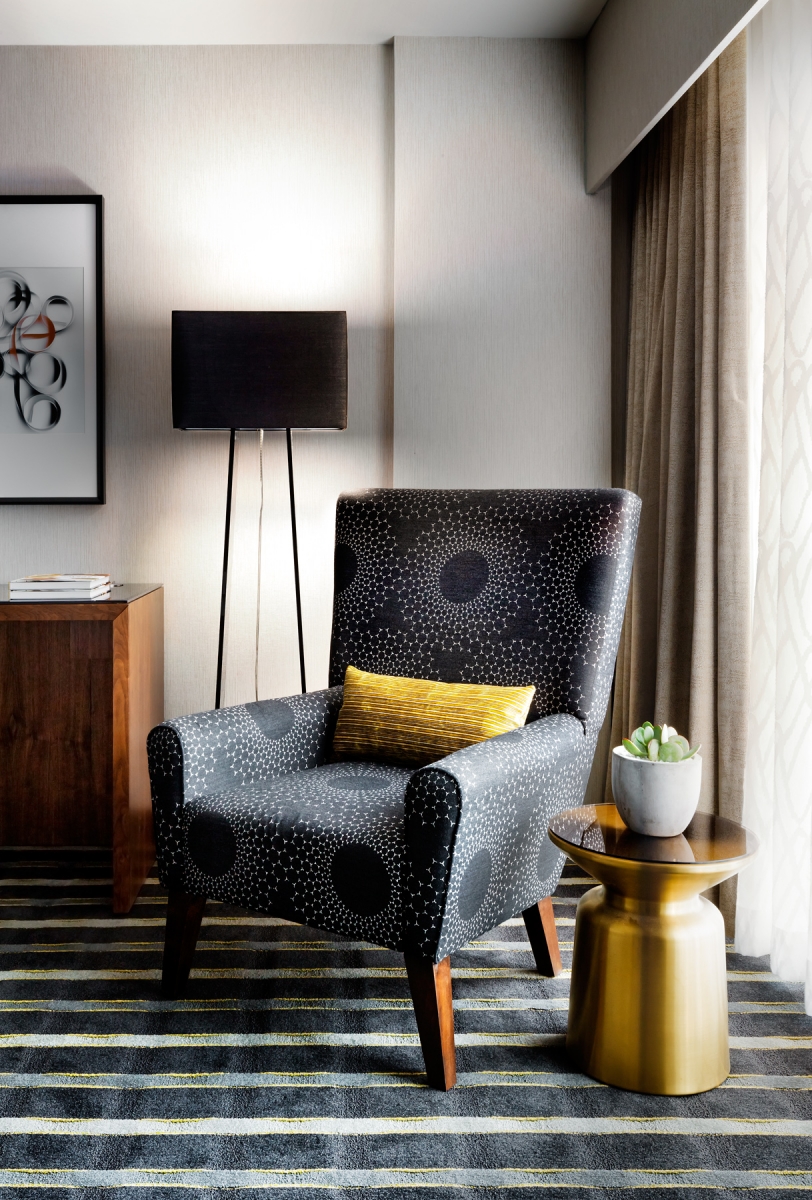 Photograph by CHIL Interior Design and Brandon Barre Photography
Classic wood accents, solid colours and distinct patterns to add a sense fun and draw attention to the designs used in the room.