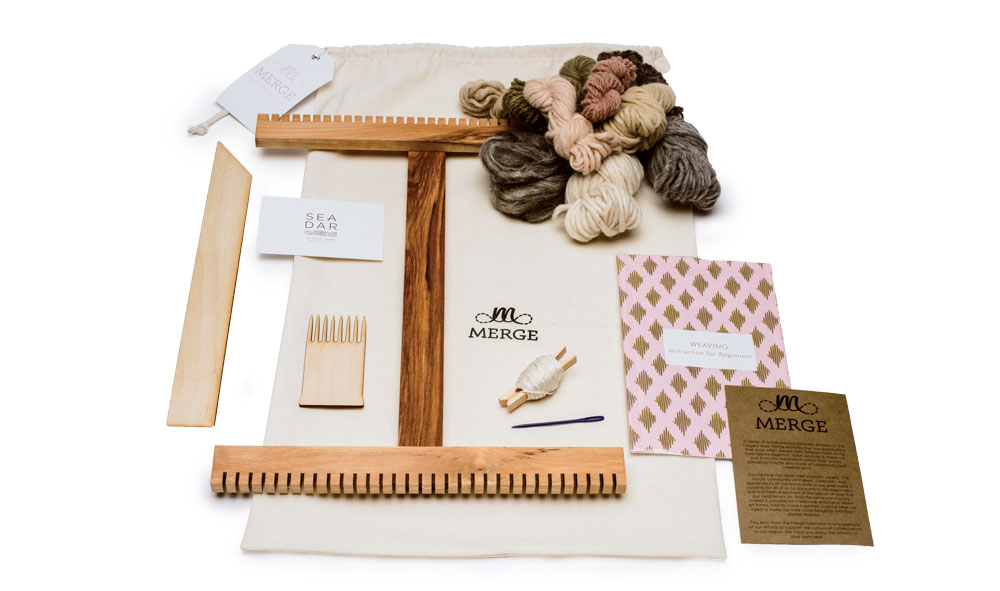 photograph by jared sych
Discover your new favourite pastime – weaving. Get in on this hot decor trend from the ground floor and create something with your own two hands. This Beginner's Weaving Kit ($130) is a collaborative project between Seadar Shop Textiles and Crafted, the same group that owns the Crafted Artisan Truck mobile shop. Aimed at getting weaving newbies to create a hand-woven piece right away, this locally made kit comes with everything you need to get started, including the hand-dyed yarn. The helpful instructions will guide first-time weavers through their first stitch all the way to a finished tapestry.
Crafted, Calgary Farmers' Market, craftedgoods.ca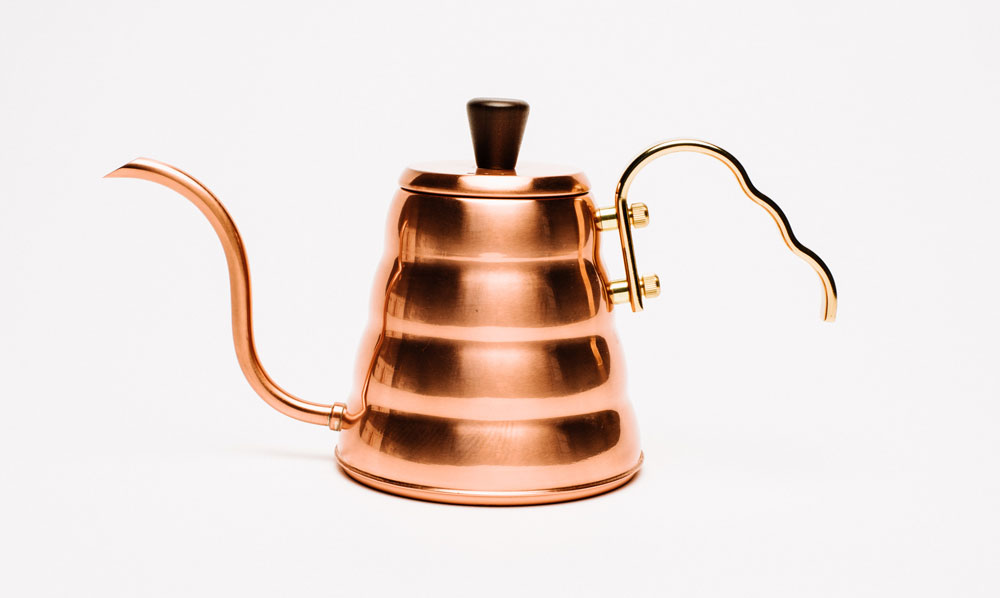 photograph by jared sych
While you might not always have brown paper packages tied up with string on hand, you can certainly have a bright copper kettle. Take your tea service or morning coffee pour-overs to the next level with the Hario Buono V60 Drip Kettle in copper ($176 at Ollia Macarons & Tea). The elegant Japanese design has a long, narrow spout that allows for precise and measured pouring, which is very important when brewing a pour-over coffee or tea.
Ollia Macarons & Tea, 810 16 Ave. S.W., 403-457-9775, byollia.com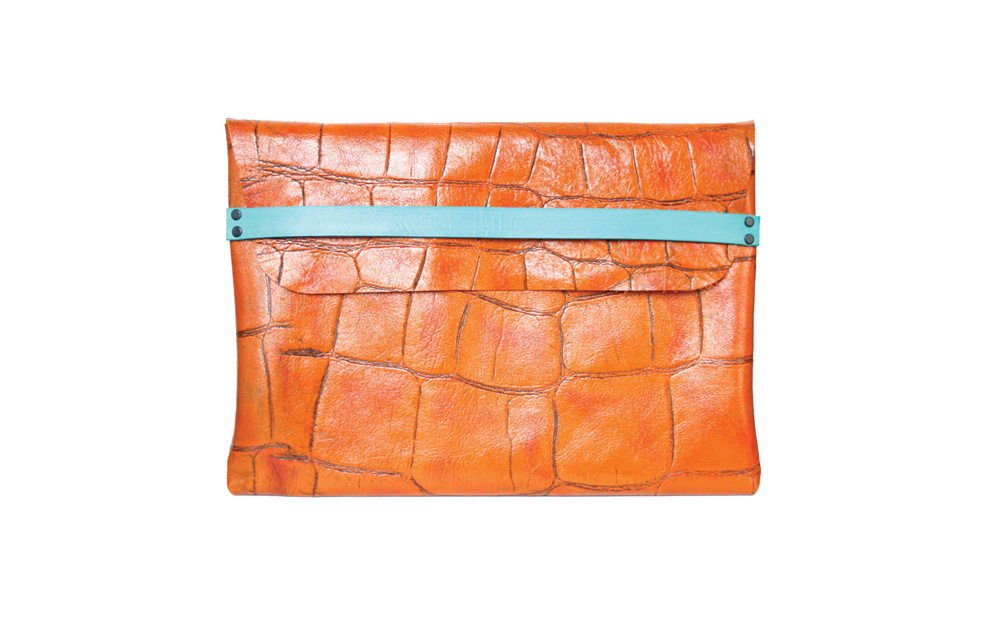 photograph by jared sych
Created by Calgary-based leather designer Kat Marks, the Clutchbar concept revolves around each client participating in the entire design process to create a one-of-a-kind clutch. Every aspect – right down to the hardware – can be customized to match your personal style. Choose your base colour, strap colour and hardware finish. Every piece is made to order and you can even customize it further by adding monogram letter-stamping to the strap. The Portfolio Clutch ($399) pictured here will fit a 13″ MacBook Air perfectly.
Armed with a Bachelor of Design in fashion design and Master of Arts in fashion artifact, Marks is fascinated by creating rebellious fashion with no boundaries. Running leather workshops out of her Beltline studio, as well as hosting Clutchbar pop-ups around the city, Marks is helping to up the style quotient of Calgarians in the know – one clutch at a time.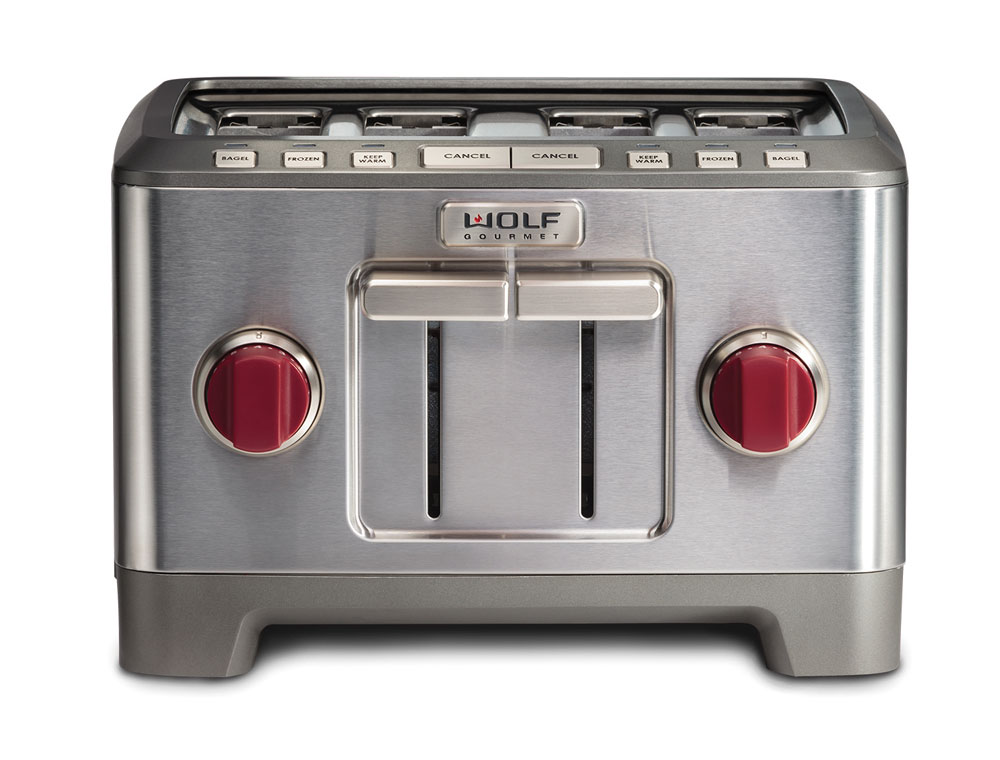 Make that loaf of Sidewalk Citizen bread even more special by toasting it in a Wolf Gourmet 4 Slice Toaster ($699 at Jerome's Appliance Gallery). Extra-thick slices of bread or bagels get the same precise toasting treatment that a thin slice of pumpernickel would receive; each setting is completely customizable. Even better: if you are busy cooking up brunch, the "Keep Warm" setting will keep your toast at the perfect temperature for three minutes. With four bread slots, you'll never have to fight over who gets their toast first in the morning.
Jerome's Appliance Gallery, 7152 Fisher St. S.E., 403-255-6050, jeromesappliancegalleryinc.ca