For the last two years, adult colouring books have been one of the most popular products around – and their popularity is showing no signs of slowing down. Local artists have gotten in on the colouring action, creating colouring and activity books that feature images of mystical creatures and animals, local businesses and organizations, landmarks and people. Here are three adult colouring books created by Calgarians that you should pick up this year.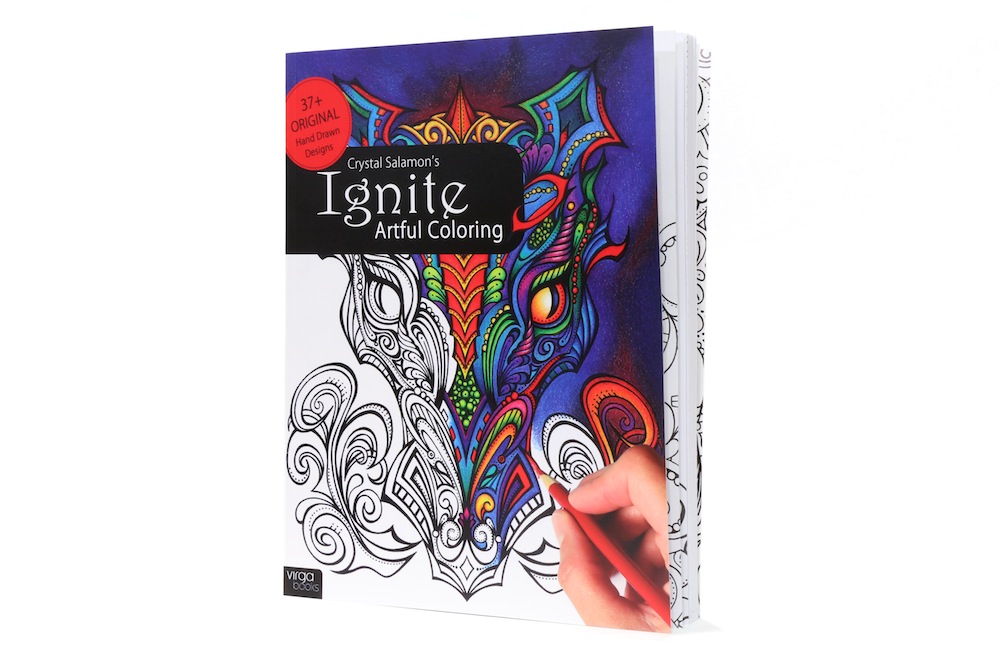 photograph courtesy of crystal Salamon
With a successful adult colouring book to her name already, Crystal Salamon recently launched Ignite, the second book in her Artful Coloring series. The new colouring book features 37 images of mermaids, animals, mandalas, dragons and more on single-sided pages that make it easy to get all your creativity down on paper. There's even a spot for the colourist to sign their name at the bottom of each page. Available at crystalsalamon.com and various businesses.
Stop Making Art and Die: Survival Activities for Artists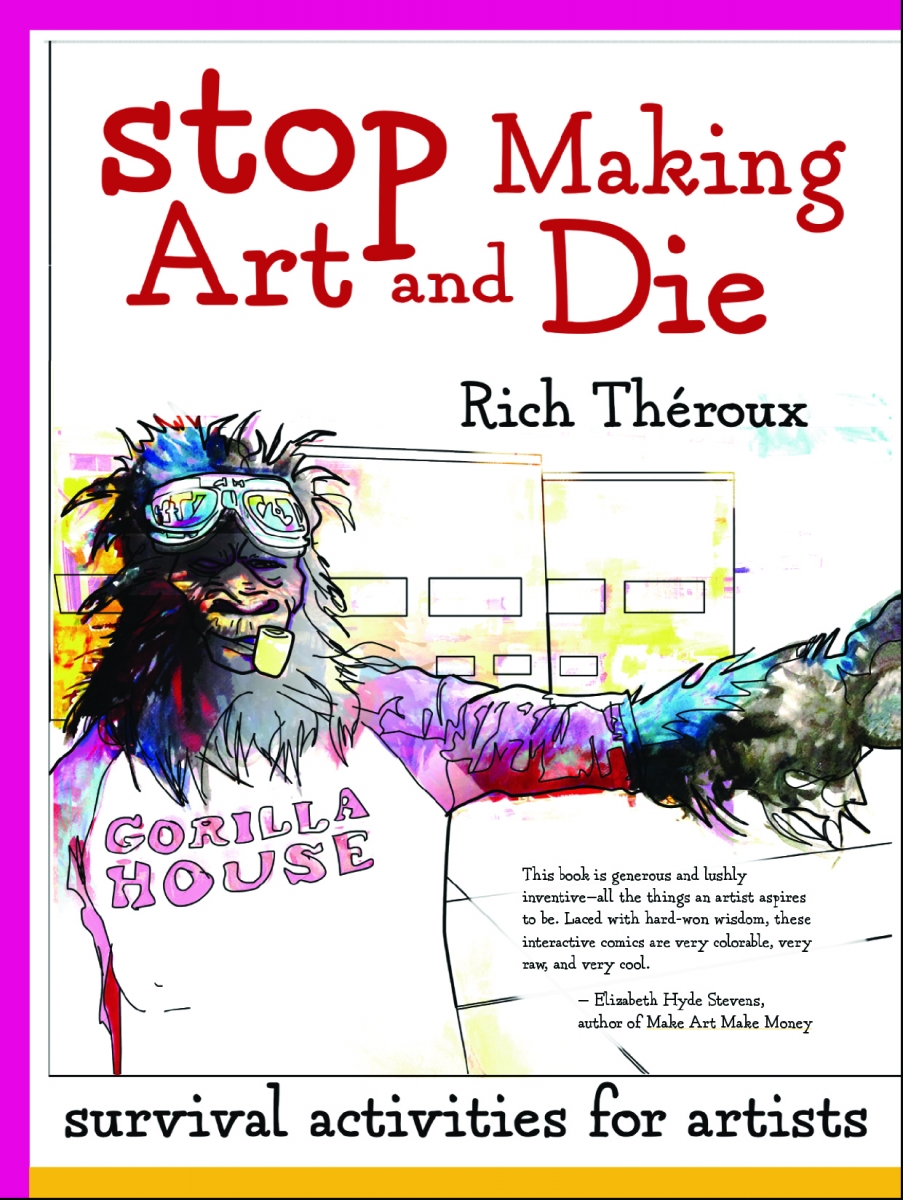 Rich Throux, the founder of local arts organizations Gorilla House and Rumble House, wrote and illustrated this new adult activity book that was released earlier this month. Stop Making Art and Die: Survival Activities for Artists blends colouring, drawing and activities to tell the origin story of Gorilla House and Rumble House and the challenges that Throux and his team have overcome to get to where they are today. Fill in the blanks, finish drawings and colour your way through this local journey. Pick up a copy of Stop Making Art and Die at Chapters and Indigo, Shelf Life, Owl's Nest Books, Sunnyside Art Supplies and Pages.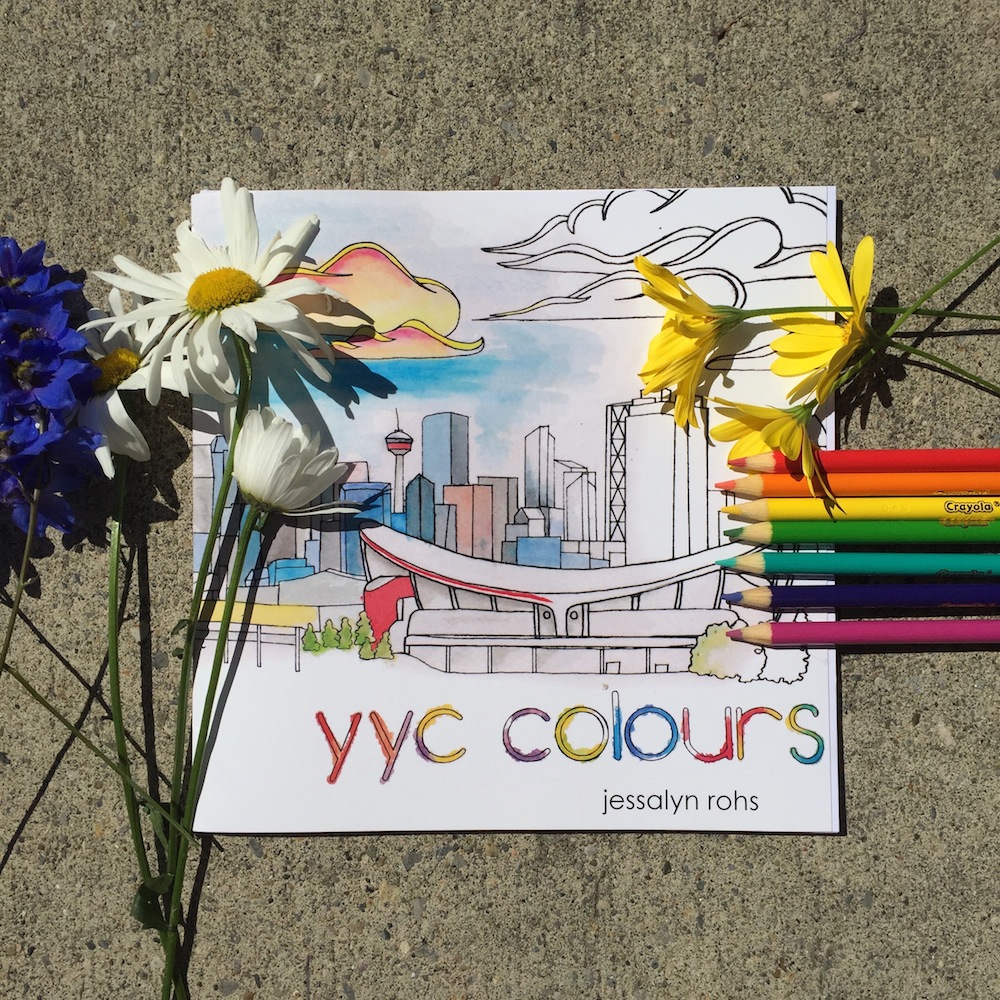 photograph courtesy of jessalyn rohs
This hyper-local adult colouring book, which was published this past August, celebrates the things that make Calgary great. Illustrated by Jessalyn Rohs, the book features images of local landmarks like the Scotiabank Saddledome, Calgary businesses like Village Ice Cream and every day scenes like biking by the river. Flip through the book and you're bound to see something you recognize. YYC Colours is available at yyccolours.ca and various businesses.