Calgary-based artist Kacy Brynn was always busy with new art and DIY projects at home but when friends noticed her bold painted wood signs, word spread quickly. She decided to run with it and launch Northwood Supply Co. Her wood works feature a variety of sign designs in monochromatic palettes of black, white and rustic barn wood. Each diamond or triangle sign has been handmade and hand-painted.
Brynn's work has been a huge online success. Her Instagram account @northwoodsupply has more than 56,000 followers and she has had over 1,400 sales on Etsy. "It has been a steep learning curve for me as I am also a stay-at-home mom. My two boys, Cove [age 2] and Orric [age 3)], keep me on my toes at all times," says Brynn. "I've had to learn to balance my family time and work time. But I'm loving every minute of it."
Northwood's signs have a decidedly rustic Southwestern vibe to them, with the use of natural barn woods and strong patterns reminiscent of vintage Navajo blankets. "Our designs simply come from the style we love," says Brynn. "This comes through in our artwork and our home. Our design philosophy is an eclectic bohemian blend of simplicity and coziness."
With signs selling out regularly, Northwood's top sellers are a toss up between the Aztec Diamond which is offered in two colour patterns and the Cactus Trio set which includes three small triangle signs.
Northwood sells beautiful scented candles. Four fragrances are currently available including a classic Nag Champa, Boho Tobacco (Brynn's personal favourite), Wild Cedar and Oud Navajo.
To see all of Northwood Supply Co.'s products visit its Etsy store.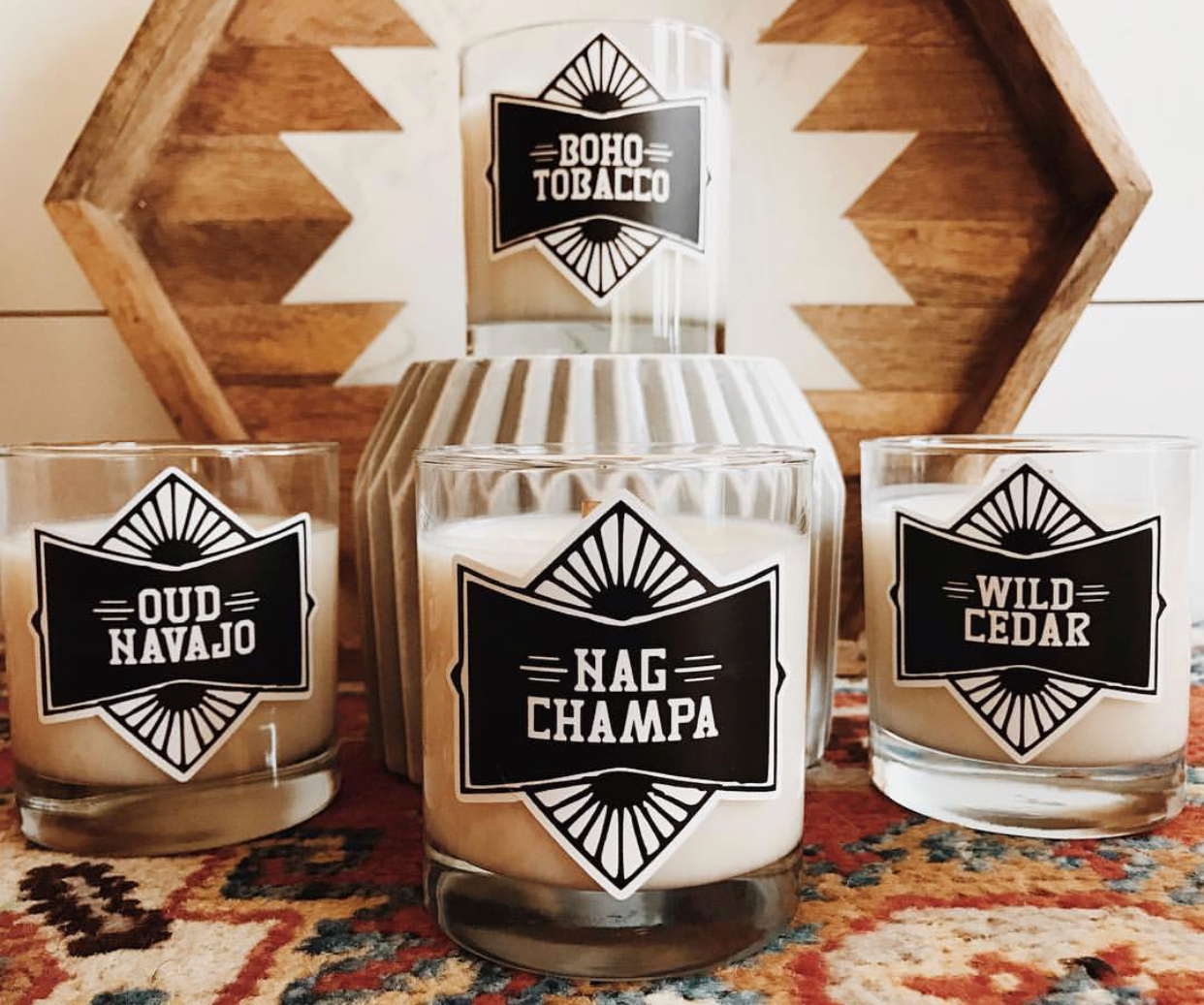 photograph courtesy of northwood supply co.
Soy candles come in four scents and are $20 each.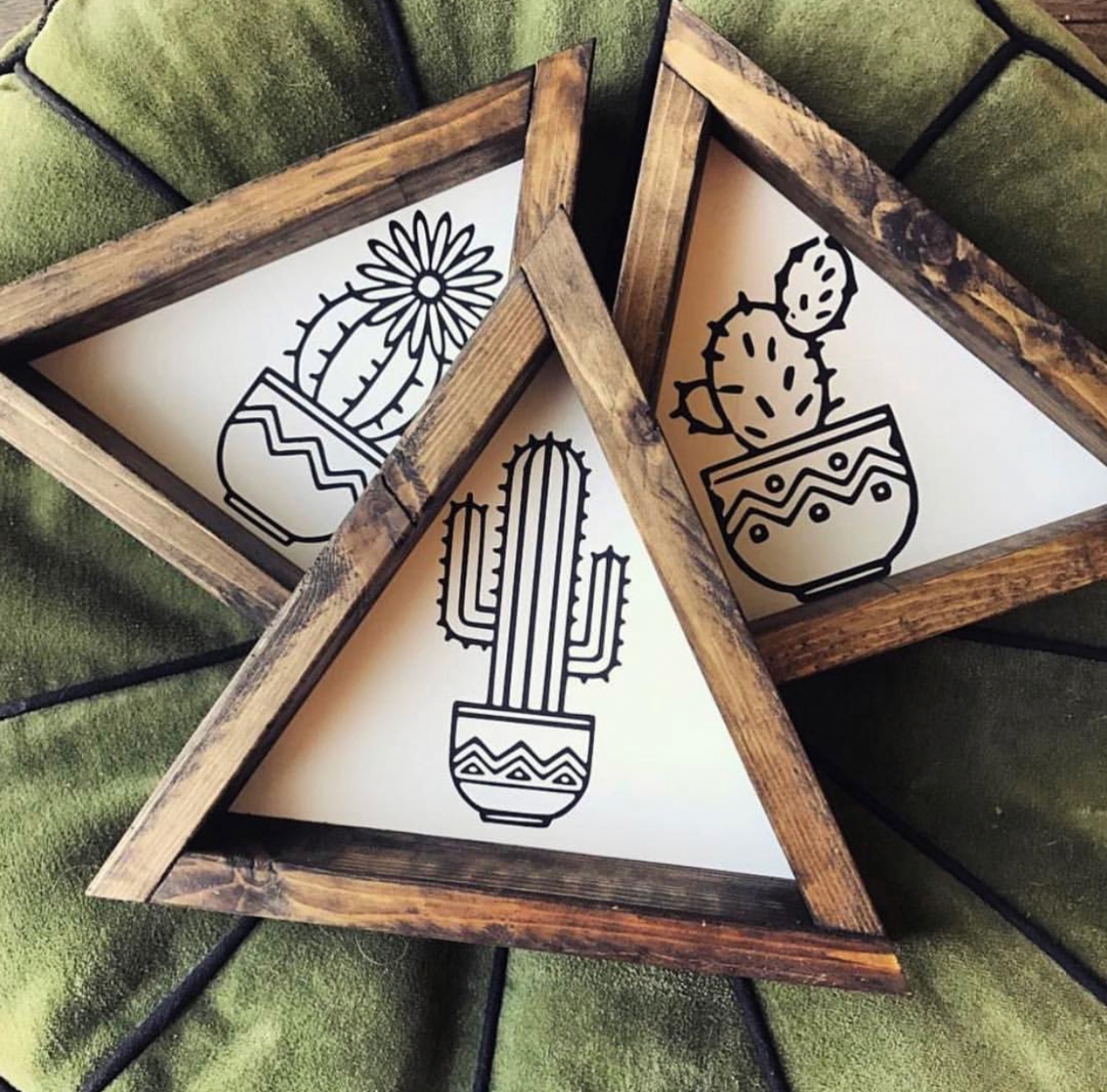 photograph courtesy of northwood supply co
The Cactus Trio is one of its top sellers. It is $40.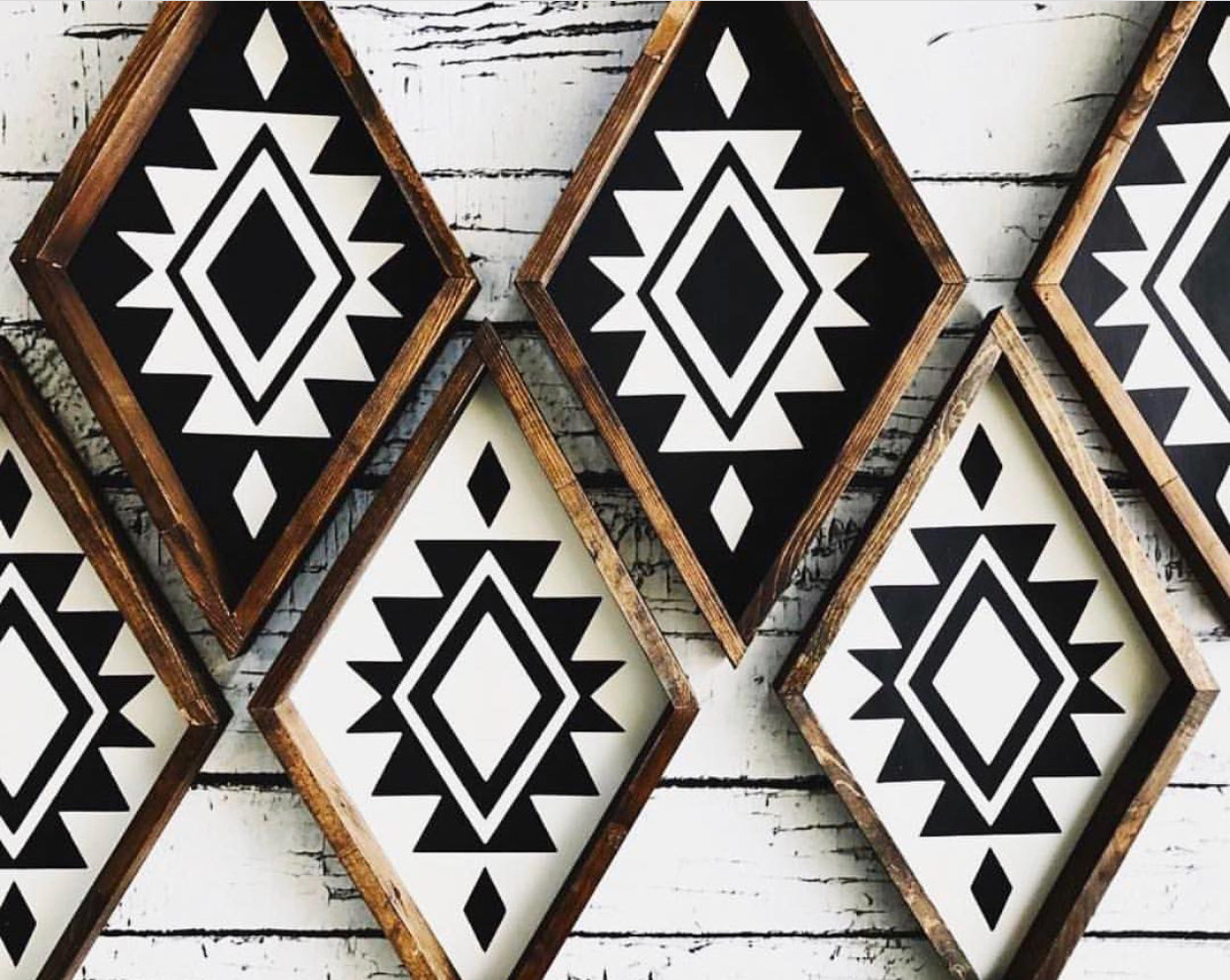 photograph courtesy of northwood supply co.
The Aztec Diamond is another top seller. Choose black or white as the primary colour.