Calgary-based Yiorgos Boudouris is the owner of Outpost Supply Co., an online clothing store that's recently launched that sells T-shirts, tank tops and sweaters with cute original designs. They're affordable, they're gender neutral, and most importantly for Boudouris, they empower LGBTQ youth.
Outpost Supply Co. launched this August. The clothes come in a range of colours and have a fun design printed on the front, including ice cream and cupcakes in the colours of the LGBTQ flag. Others have positive messages printed on them, like "live your truth," and "stick together." Boudouris says there's a mix of subtle designs and designs that clearly represent support for the LGBTQ community. And, let's be honest, they just look good.
Buying the products also helps the LGBTQ community in a more tangible way, both locally and abroad. Ten per cent of Outpost's profits support Acts of Greatness, a not-for-profit Boudouris founded in 2013 that offers scholarships for queer youth going on to post-secondary education. Last year, Acts of Greatness gave five awards across Alberta.
On a global level, Outpost hires designers that share the company's enthusiasm for creative expression and empowering LGBTQ communities. Currently, the designers are from the USA, Australia and Brazil. According to Boudouris, 80 per cent of the current designers identify as LGBTQ. "I think this adds to the authenticity of the product but also provides employment for individuals who might not otherwise be financially stable [due to prejudice]," says Boudouris. Fifteen per cent of Outpost's sales go back to the designers.
Even though the designers are not all Calgary-based and Outpost's reach is global, Boudouris considers Outpost Supply Co. local. "I think this type of thing thrives in Calgary," says Boudouris. "There's a network and a community of support to make these projects happen."
Products start at $26. For more information or to purchase Outpost apparel, visit outpostsupplyco.com.
---
A few of Outpost Supply Co.'s products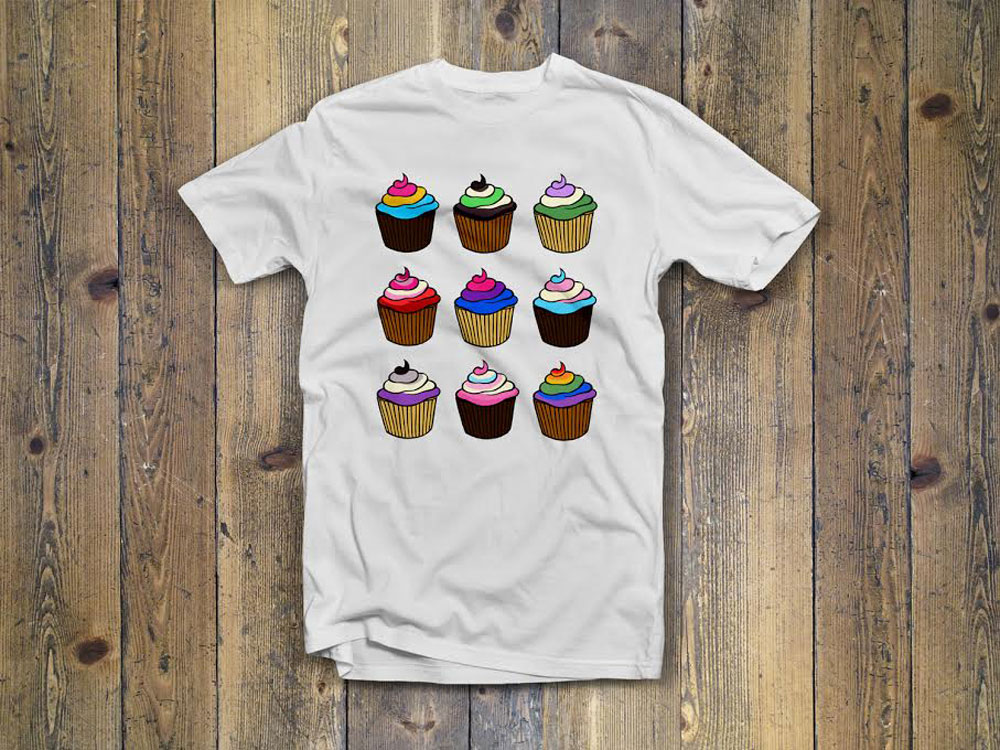 photographs by sophia banks
The cupcake design by Julia Tyler.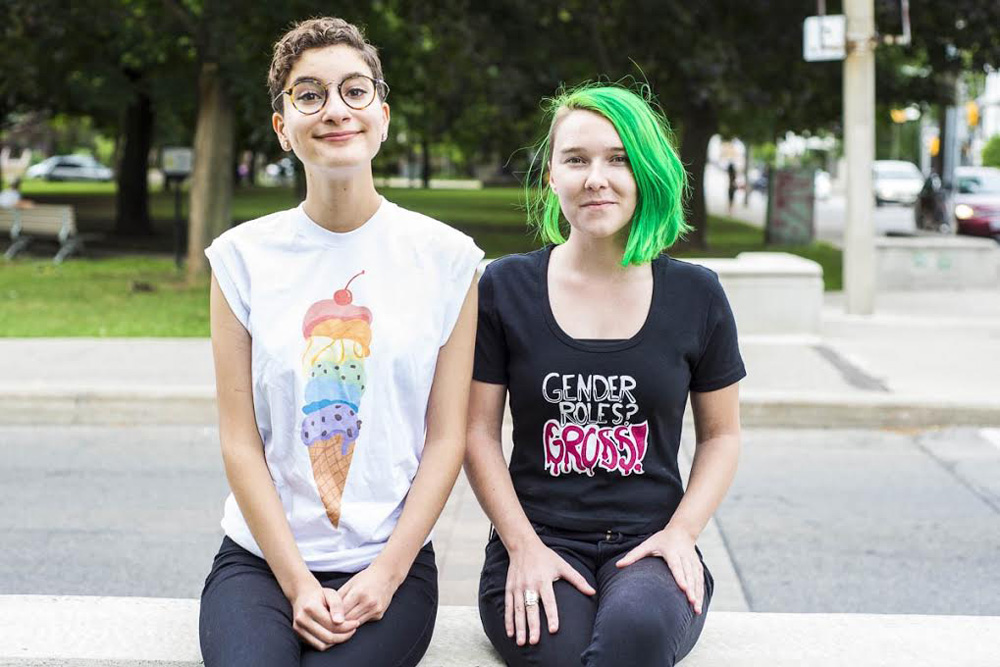 The ice cream design by Julia Tyler (left) and "Gender Roles Gross!" by Mike Kirby.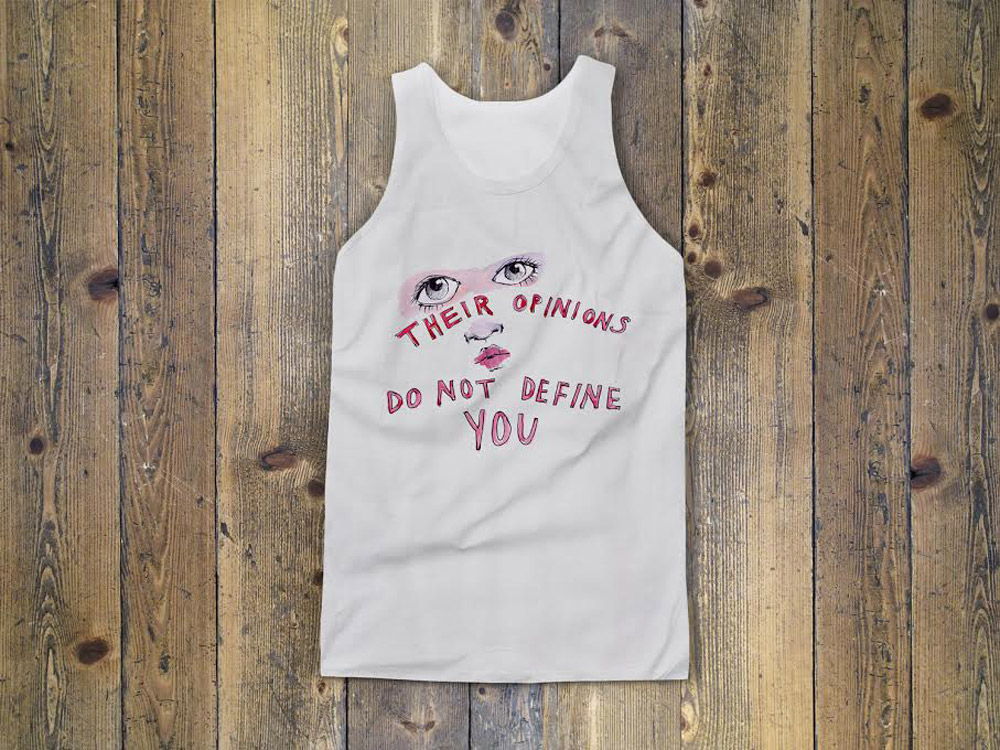 "Their Opinions" by Ambivalently Yours.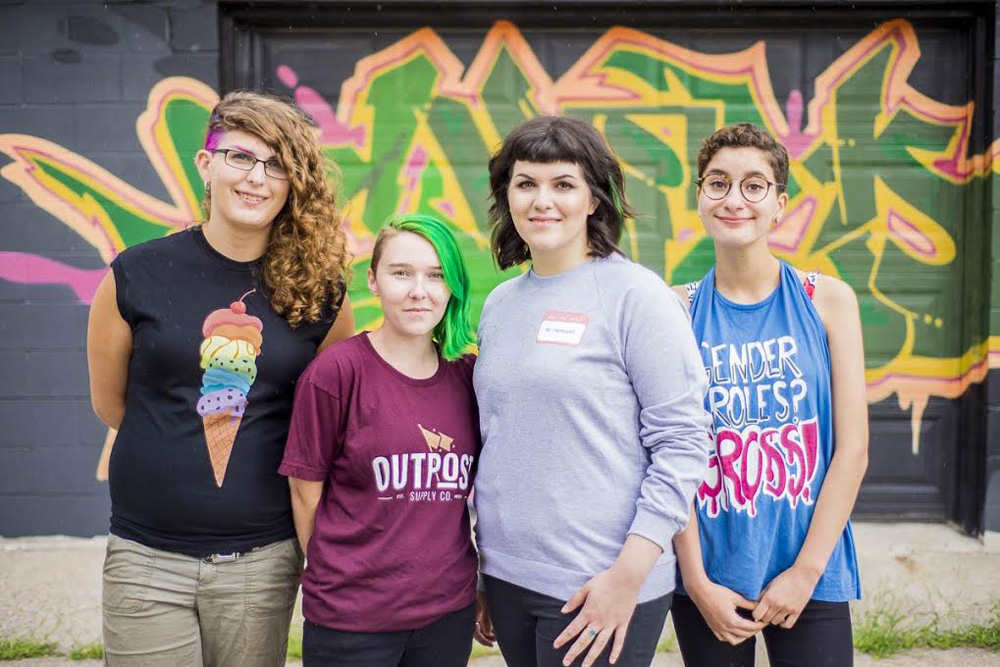 The two centre items are the original Outpost Supply Co. design and the "Pronouns" design by Charlie Spadone.