Patti likes to be "in the middle of the action" in her home. A bright and spacious open-concept kitchen, dining room, living room and office allows her to work at home and spend time with her growing family.
When Patti and Bryan Peck relocated from downtown Calgary to Bowness in March 2014, they knew they needed to create a welcoming space where they could entertain their friends and family.
"Bryan and I are both overly social," says Patti. "We lived downtown years longer than most of our friends did." But, she adds, "It's way easier for us if we stay at home."
With three children under five including a newborn, the couple wanted to establish a social space in their custom-designed riverside property that would also accommodate Patti's wheelchair. "We wanted to have a house everyone always wanted to come to," she says.
From the living room chandelier crafted from real moose antlers to the Hudson's Bay Company blankets and vintage travel posters in the guest bedroom, Patti and Bryan's party space is infused with a heavy dose of Canadiana. This gives their home a cozy and intimate feel, in spite of its deceptively large size.
The couple recently hosted 75 guests at a house concert and celebrated Oktoberfest with more than 100 friends. "It's so fun," says Patti. "You can come over and watch a game and you don't feel like you have to go anywhere."
Creating space within a space
Patti and Bryan Peck wanted to create a comfortable and cozy living space that met the unique needs of their growing family.
"One of our goals when we built the house was to make it big enough so that I could get in every room and turn around, which is unusual," says Patti, who uses a wheelchair due to a spinal cord injury as a result of breaking her neck at the age of ten. "But I didn't want to live in a home that felt grand," she adds. "I like to nest."
With the advice of intern architect Marvin DeJong, the couple decided to create within their home a collection of intimate areas that are focused on function. As an alternative to a traditional master bedroom and bathroom, Patti and Bryan constructed a suite of rooms – including an oversized bathroom, a walk-in closet and a large bedroom – that are closed off from the rest of the house.
Their children's rooms have also been designed with a space-within-a-space mindset. A large shared bathroom contains "stations" that can be separated with doors so that future teenagers can shower and get ready for the day in relative privacy.
"It's a fit for our needs and a fit for our personalities," says Patti. "I like being cozy."
Childhood dreams come to life
Drawing on elements from their childhoods, Patti and Bryan Peck worked with intern architect Marvin DeJong and designer Ronald Bills to shape a living space that incorporates their eclectic tastes.
When the couple expressed concern that their finished basement seemed "too big" to create the warm and cozy atmosphere they envisioned, DeJong offered an innovative solution. He suggested that the couple could leave part of the basement undeveloped, creating what many people refer to as a "hockey room." This piqued Bryan's interest. A clever paint job, dasher boards and some strategically placed Plexiglas gives the room an arena-like feel.
"If you close the door, it sort of feels like a hockey door," says Patti, adding that the space is a childhood dream come true for her husband.
But what about her own childhood fantasy? "I saw an ad for Tide soap and they had yellow cabinets," she explains. "I'm obviously really big on bright colour. Why should it be dark in a laundry room? I wanted a 1970s laundry room."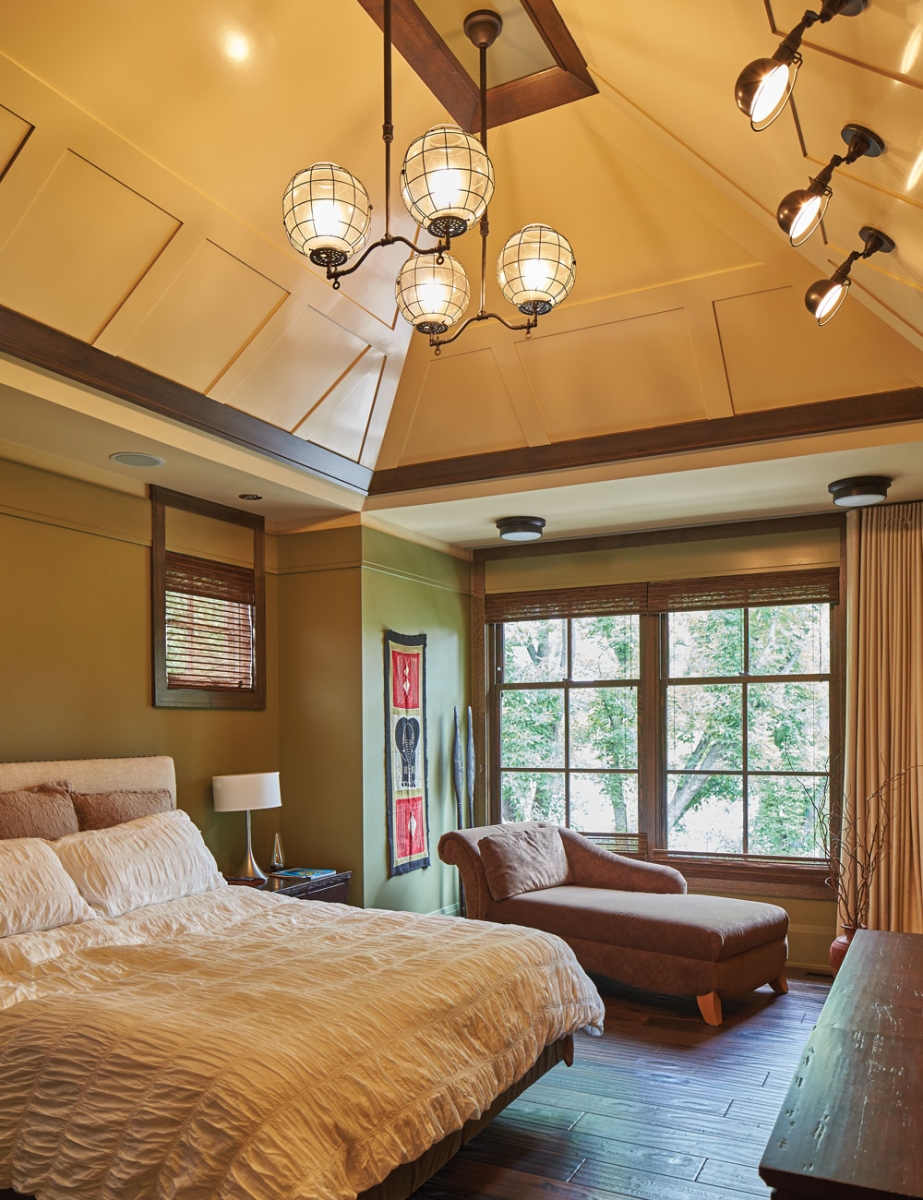 Homeowner Patti Peck is particularly drawn to natural textures, as evidenced by the wood floors and furnishings in the master bedroom.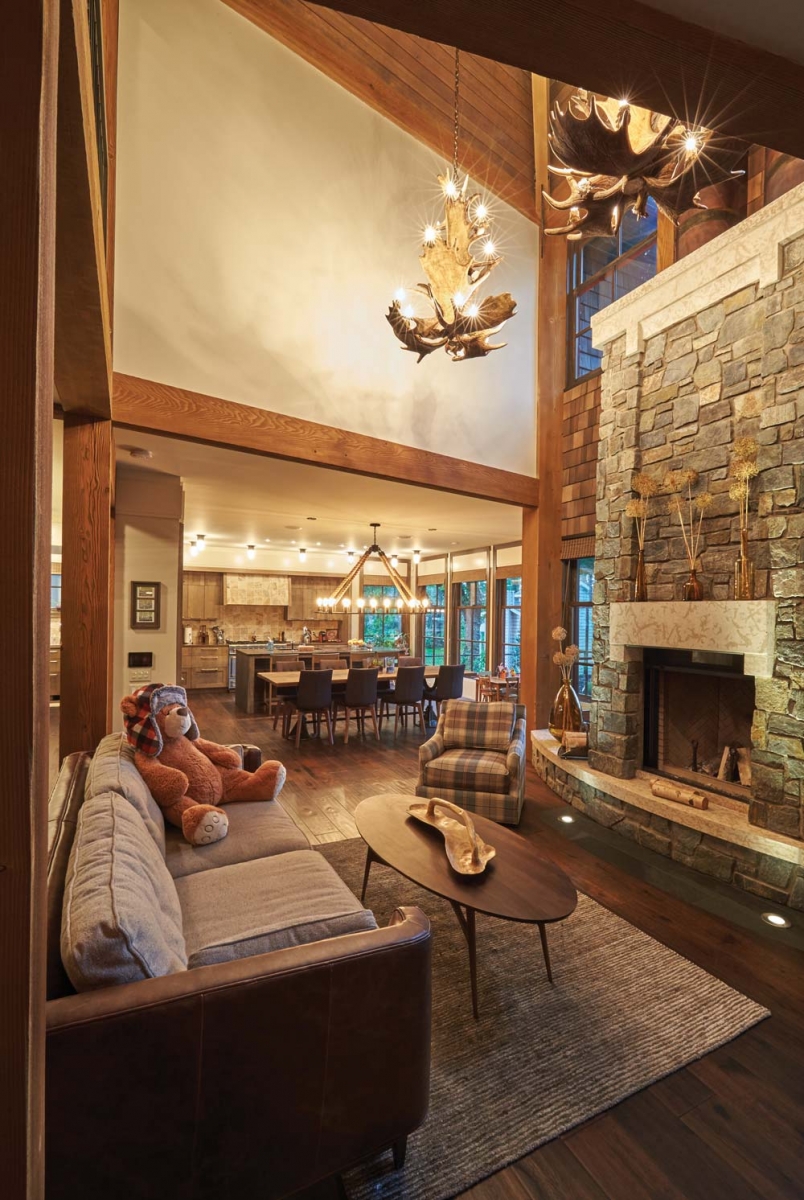 Homeowner Patti Peck is drawn to homes that feature exposed beams and columns. "I wanted them right from the get-go," she says. "We didn't build a timber-frame home, but I wanted timber frame."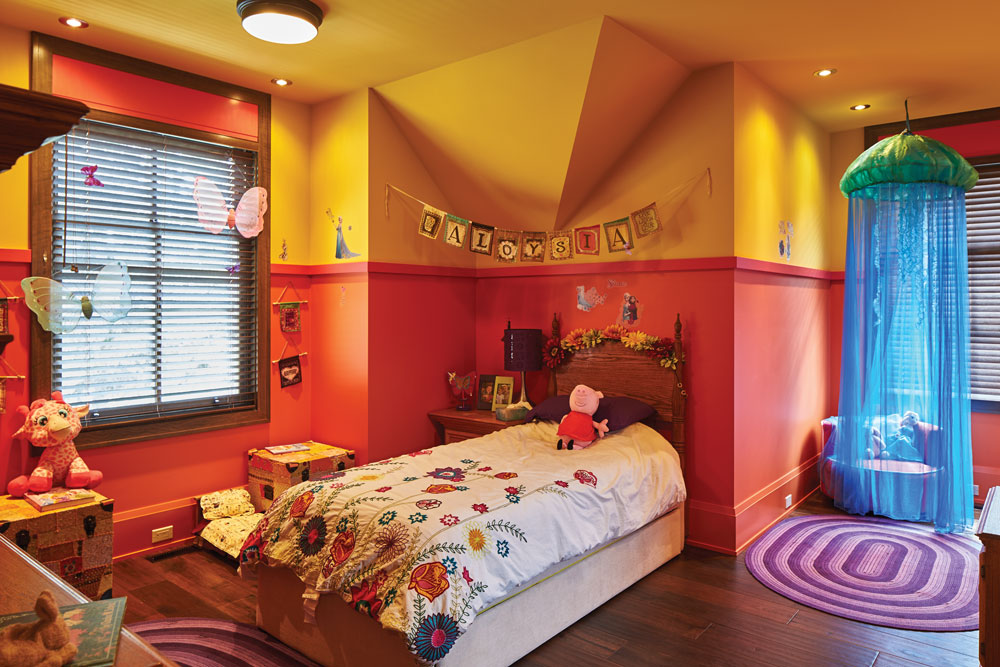 The homeowners wanted to make sure every room in their house captured the fun-loving personalities of their family. A pink floral-themed bedroom is the perfect haven for their daughter.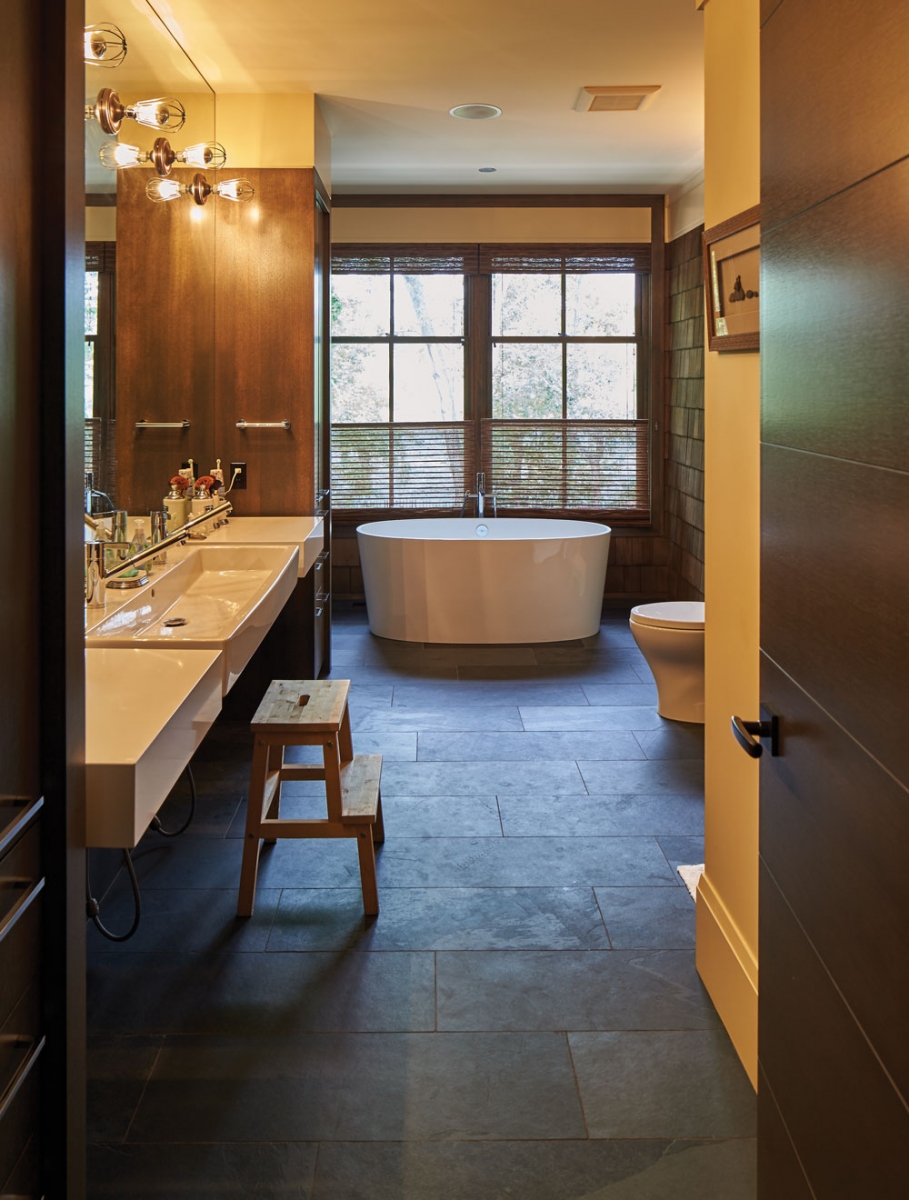 The oversized bathtub is a favourite feature in the master suite.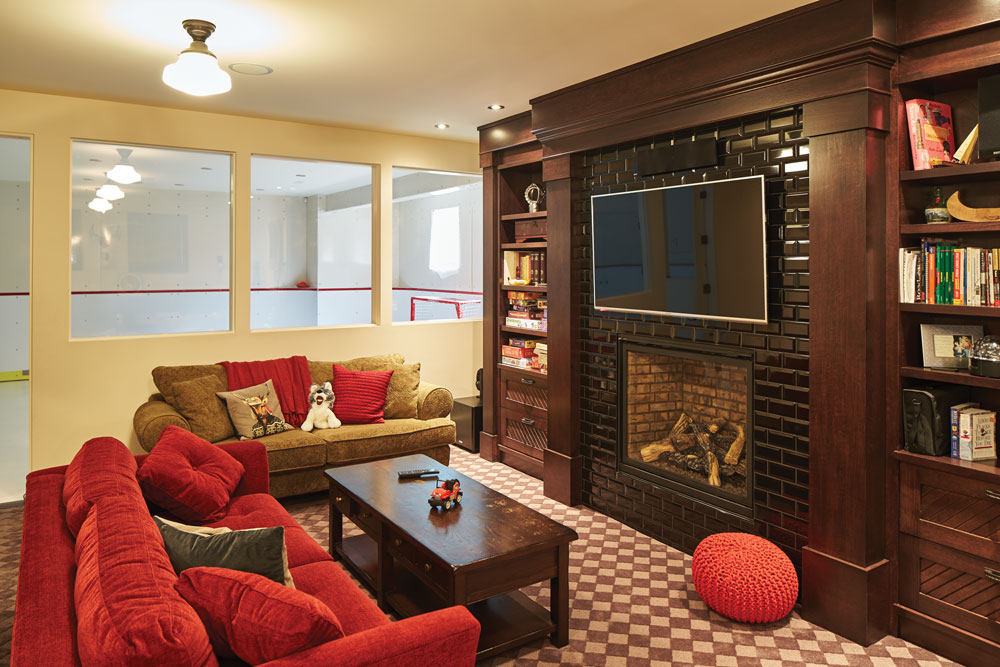 The basement has been designed with cozy, family-friendly entertaining in mind. Homeowner Bryan Peck loves the "hockey room," which can be seen from the Canadiana-inspired seating area.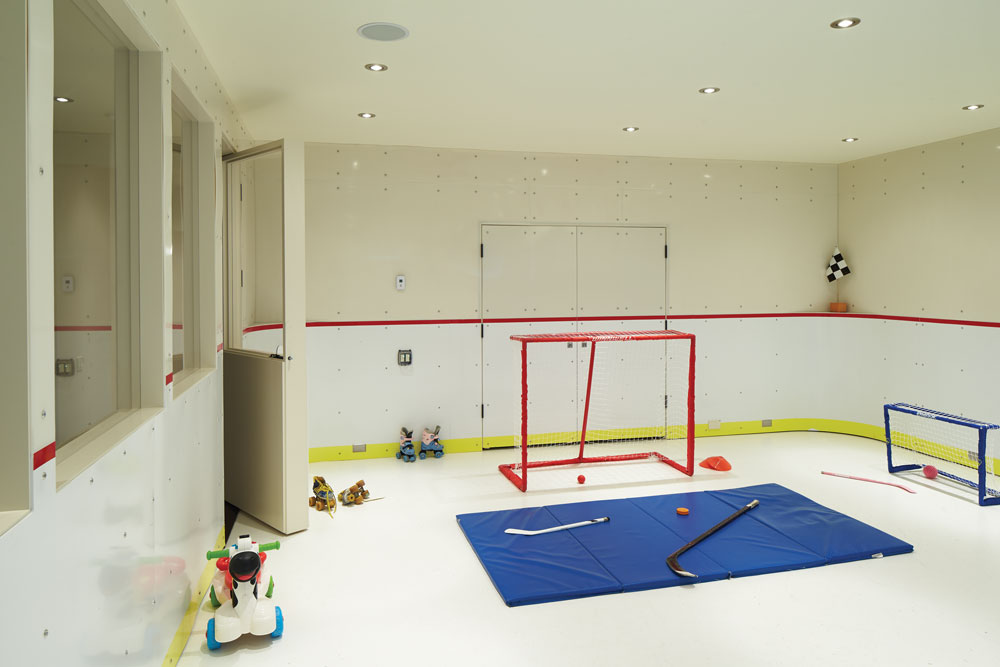 The basement "hockey room" is a childhood dream come true for Bryan. "When we have parties, the kids just kind of disappear in there," says his wife, Patti. "It's awesome."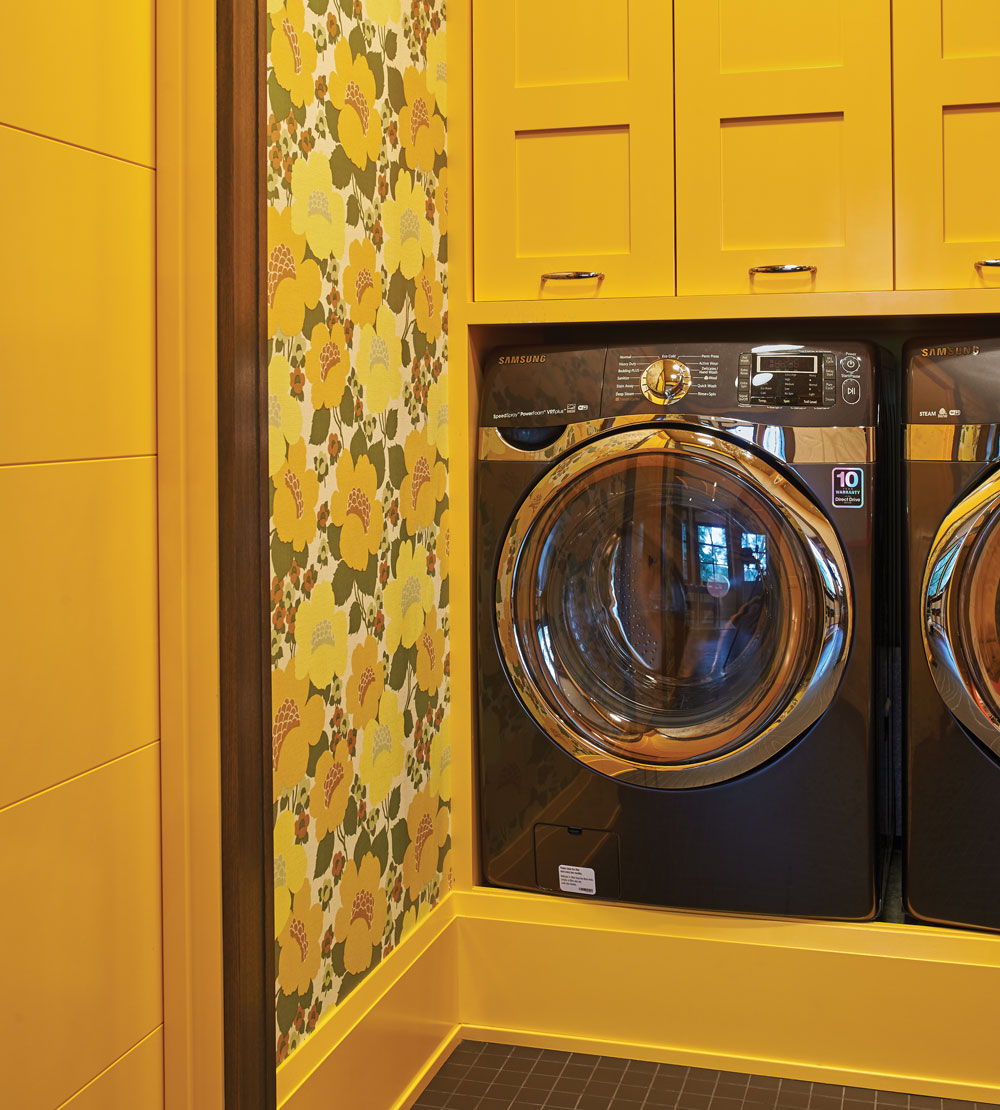 Patti always dreamed of having a 1970s-style laundry room. The vintage wallpaper was sourced from a German supplier.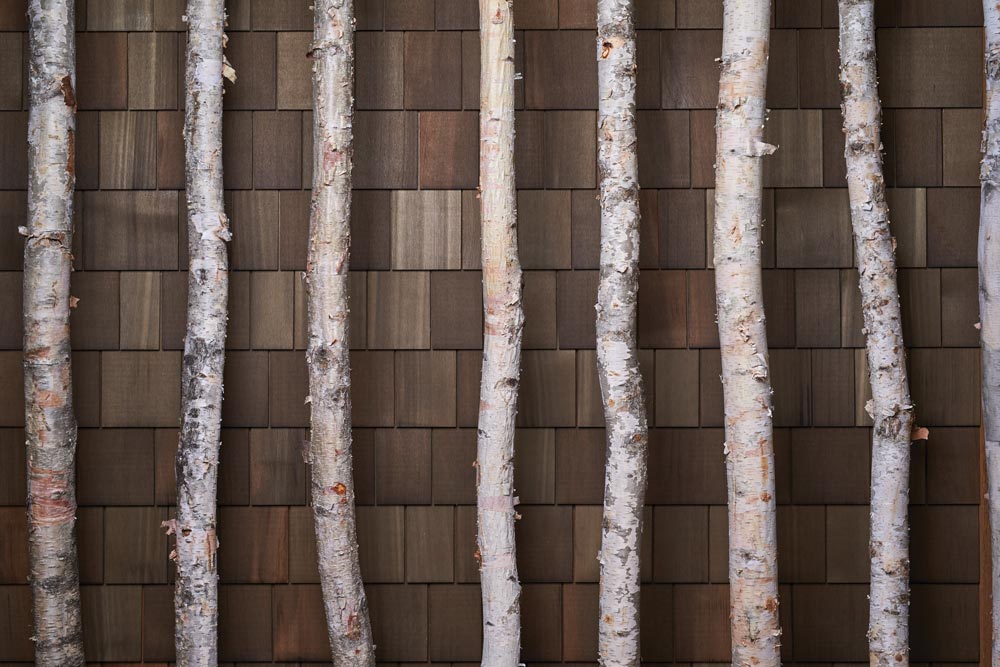 The fire-treated tree trunks in the front entry are a nod to the family's love of the outdoors.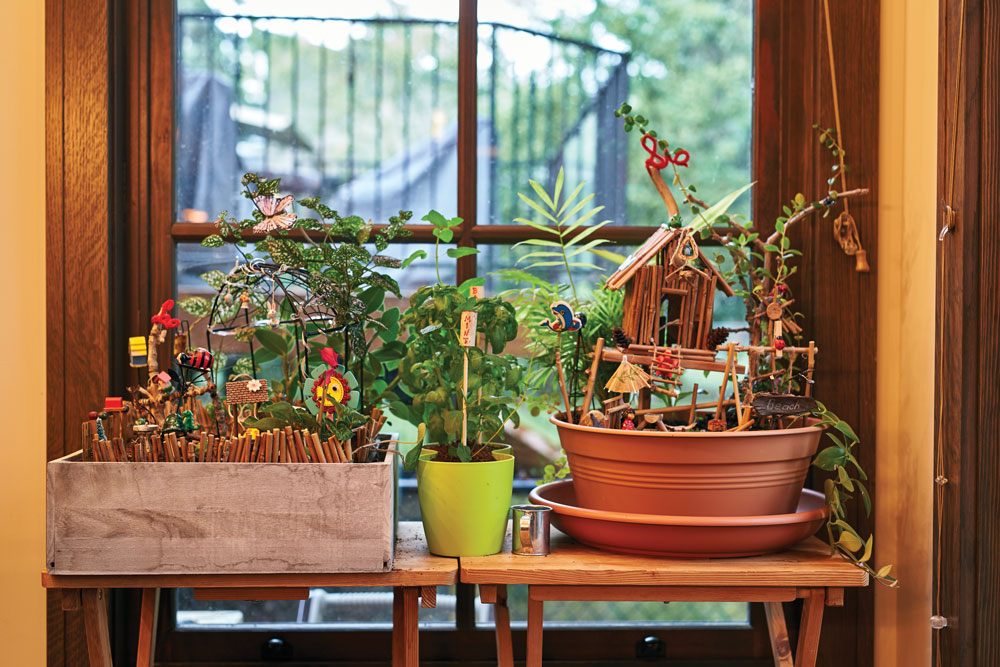 Fairy gardens and potted plants add a whimsical, natural touch to the family-friendy home.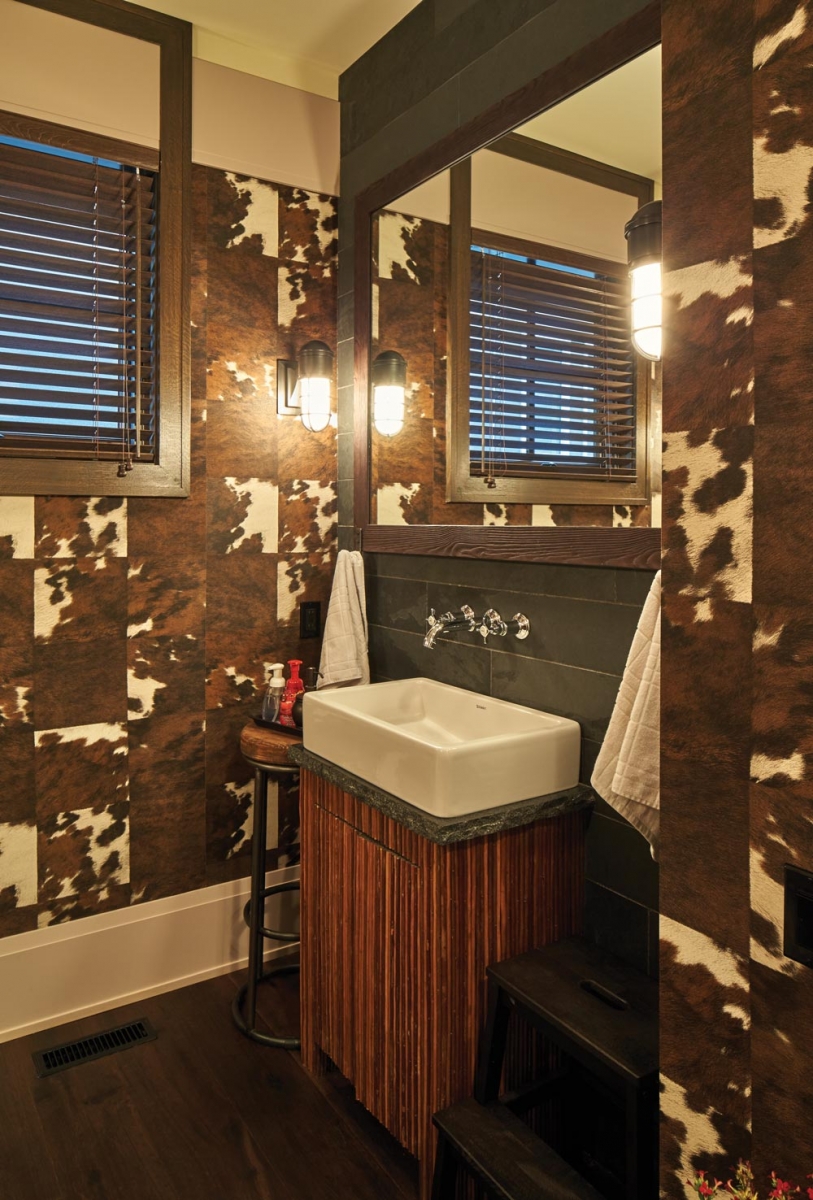 Both Patti and Bryan Peck love the Calgary Stampede, so the eye-popping vinyl cow print was the perfect fit.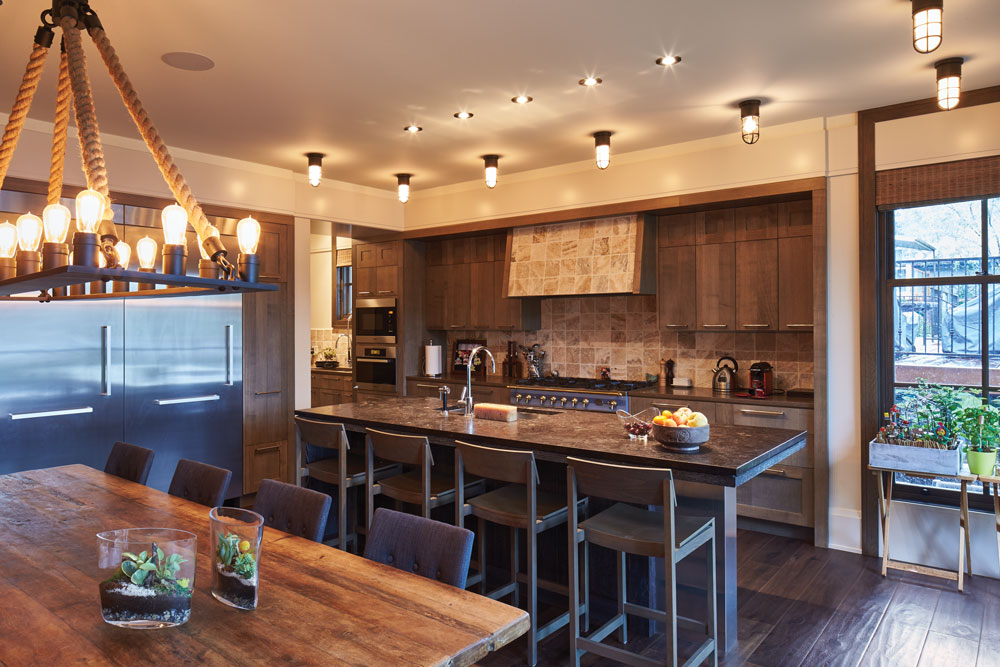 The oversized light fixture above the kitchen table was sourced at Restoration Hardware and adds to the rustic feel of the kitchen and dining area.
---
How to Embrace Eclectic Tastes
Homeowner Patti Peck creates a living space that perfectly suits her family's colourful personalities.
Nature is everywhere
Peck's ultimate dream home is a ranch in the country, and she is drawn to natural textures. Incorporating organic elements like wood and stone inject outdoor elements into her indoor (albeit urban) space.
Get whimsical
Peck isn't afraid to play with colours, prints and textures. The main-floor bathroom features striking floor-to-ceiling cow-print wallpaper, a year-round tribute to her family's love of the Calgary Stampede.
Fun and functional family spaces
In Peck's previous home, she tended to use her laptop at the kitchen table. "My back was to everybody, and I wanted to be in the middle of the action," she says. Here, her home office is incorporated into the family's living area so she never misses a moment.
---
Get the Look In Your Own Home
Striped linen napkins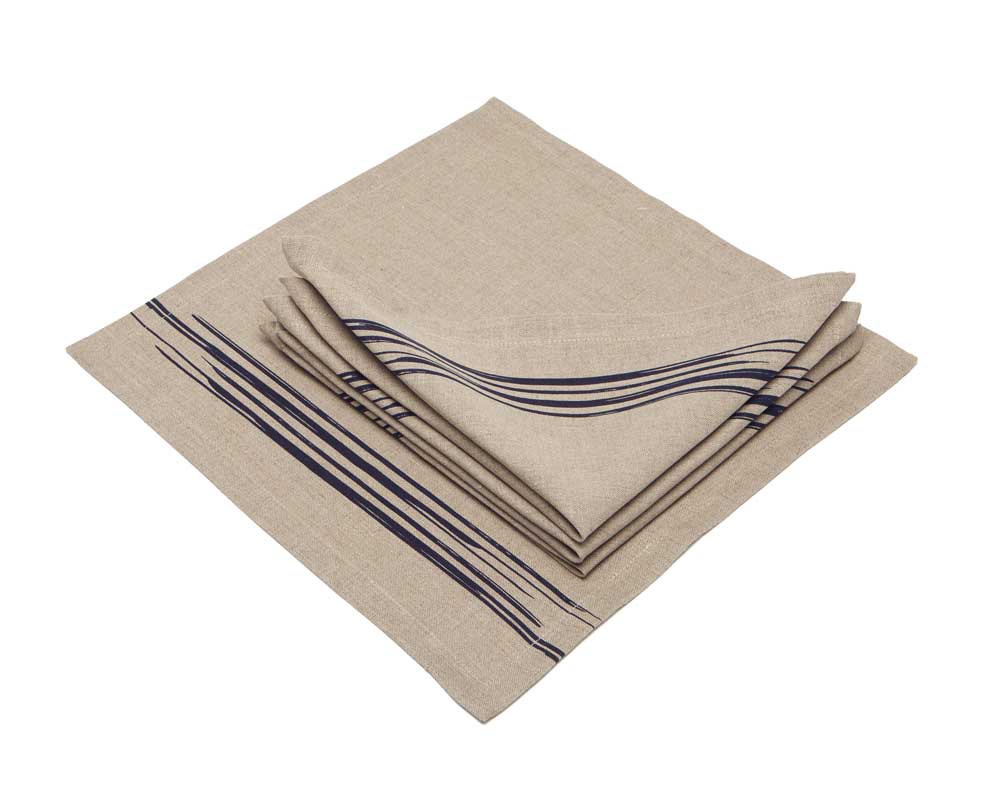 $45 (for set of four), from Natalie Gerber. nataliegerber.ca
Cole & Son Woods wallpaper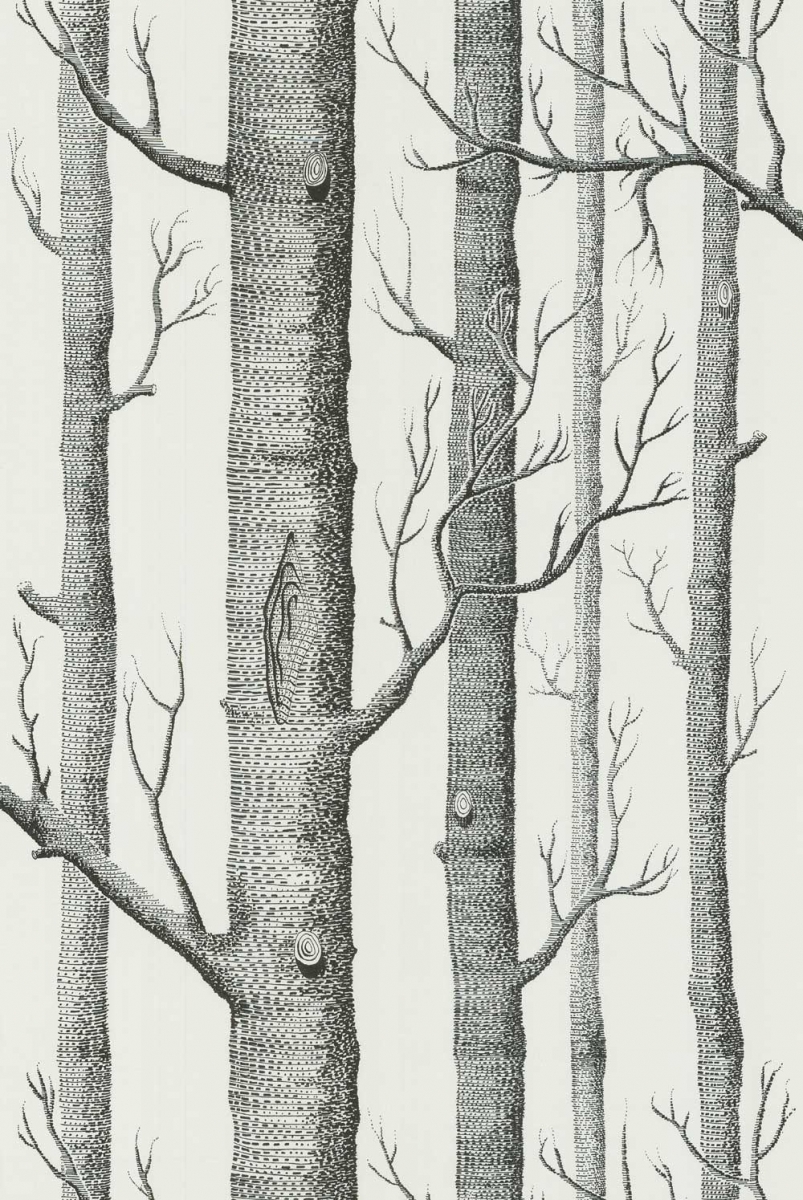 Price upon request, direct to trade from DWA Interior Furnishings. 501 36 Ave. S.E., 403-245-4014, dwainteriors.com
Artcraft Lighting Hockley chandelier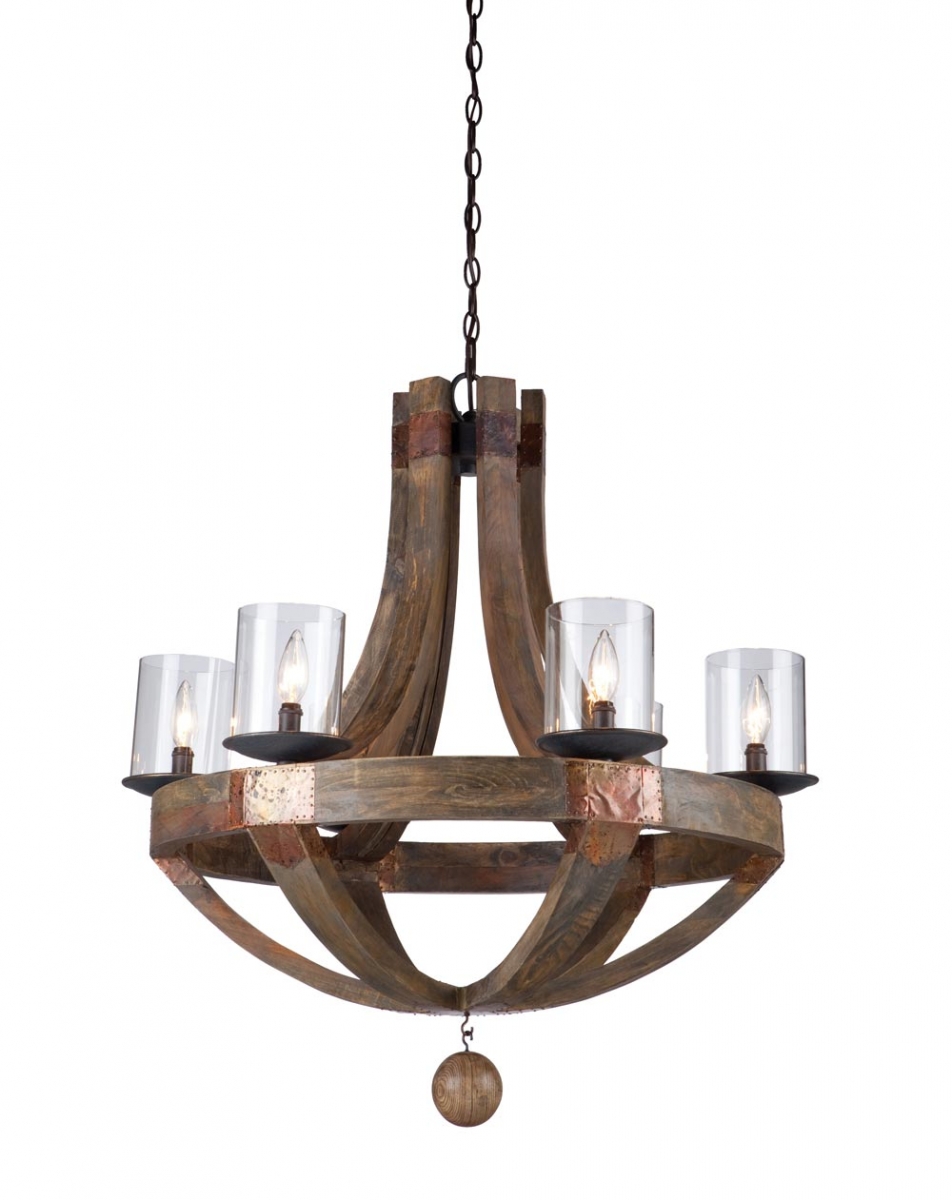 $2,036, from Lowe's. Various Calgary locations, lowes.ca
Unscented birch pillar candle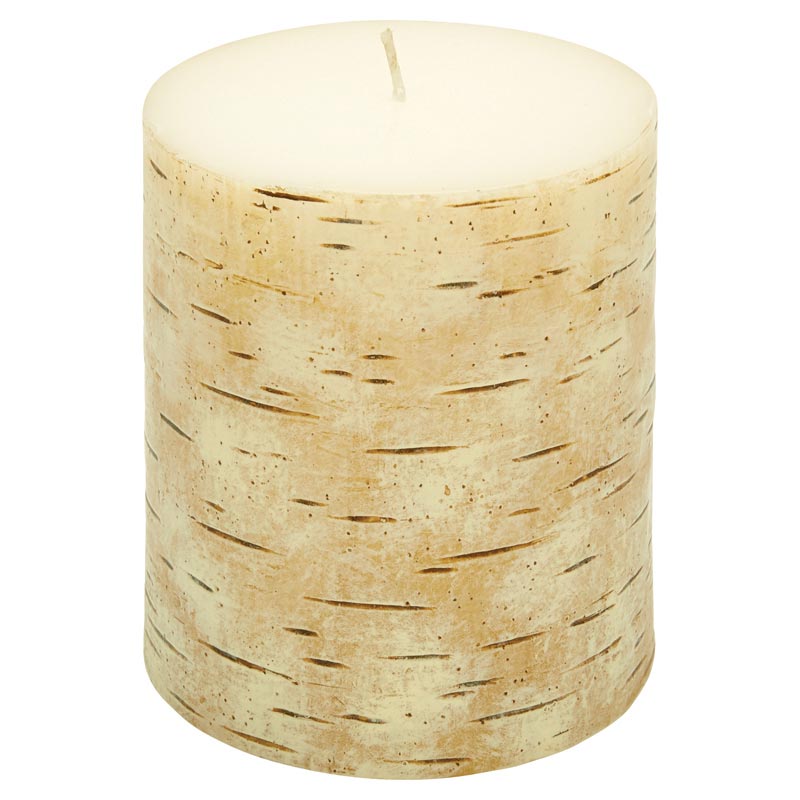 $20, from Chapters-Indigo. Various Calgary locations, chapters.indigo.ca
Twig accent table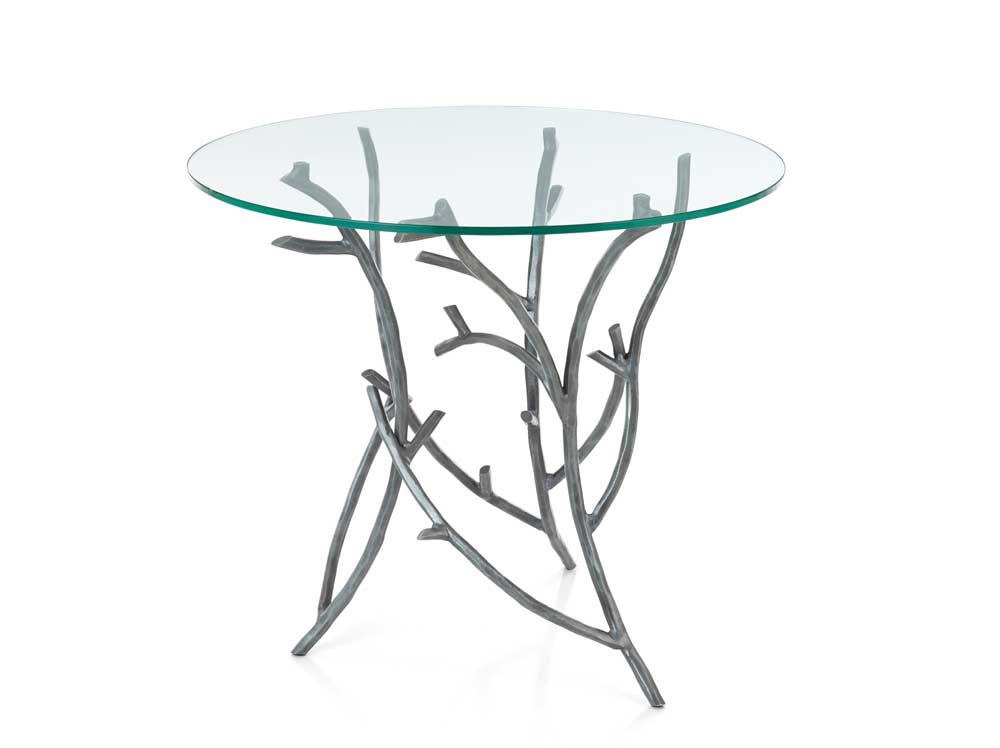 $399, from Crate and Barrel. Southcentre Mall, 403-278-7020, crateandbarrel.ca
Hudson's Bay Company Collection Johnstons of Elgin wool multi-stripe tartan throw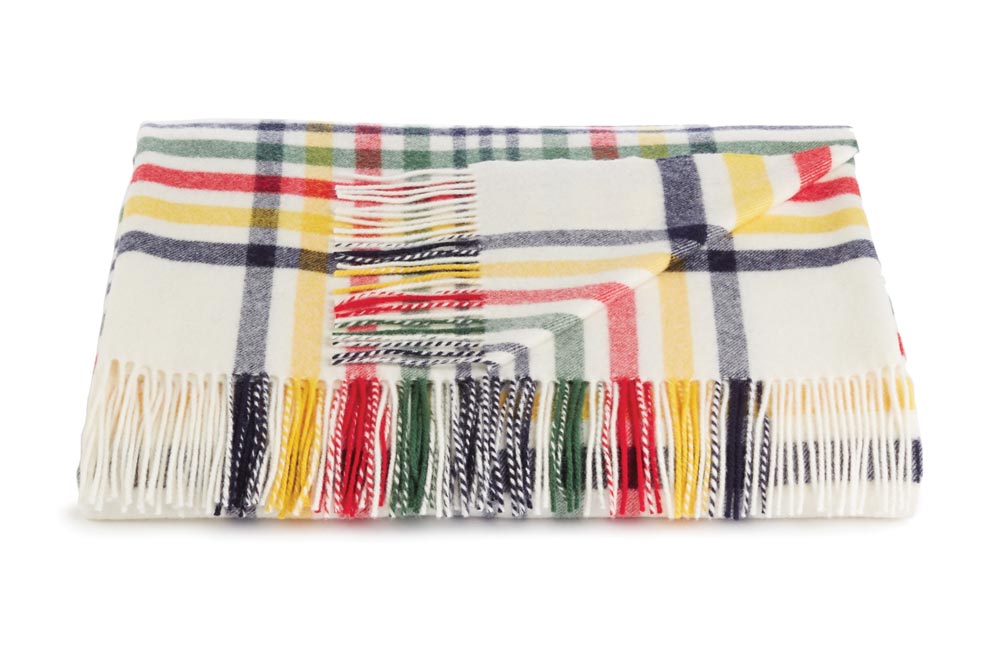 $260, from Hudson's Bay. Various Calgary locations, thebay.com