From bridal dress shopping to Japanese knife sales, there's plenty to things to check out in Calgary's shopping scene this month. Here's what you need to know about the latest shopping and lifestyle openings, news and sales.
On Saturday, January 28, you can shop for wedding dresses without breaking the bank at a Bridal Dress Pop up Shop at Marlborough Mall. The one-day event, which runs from 10 a.m. to 4 p.m., will feature more than 100 new wedding dresses to choose from. But the best part of all is the price — all dresses will be sold for as little as $100 to $250. The pop-up shop proceeds will go towards the Women In Need Society (WINS) charity in Calgary. Click here for more information.
After more than three decades in business, furniture company Country Furniture underwent some changes at the end of 2016. The family-owned stores in Vancouver and southeast Calgary have officially rebranded with a new name, CF Interiors. There are also more exclusive furniture brands here than ever before now, as well as a new designer program that takes a lot of the work out of the ordering process.
The approximately 900-square-foot Eau Claire Oil & Vinegar Bar opened in Eau Claire Market at the end of 2016. The bright, welcoming store is home to more than 20 different olive oils that range from Extra Virgin to flavours like wild mushroom and sage. There's also almost 25 different dark and white balsamic vinegars, which come in flavours like cranberry pear, honey ginger, fig and traditional. if you're not sure which flavours you want, you can sample them until you find your favourite. Oil & Vinegar Bar also offers vinegar and oil gift packages and Olive Oil Skincare Company products.
A12, 200 Barclay Parade S.W., 403-668-8568, oilandvinegarbar.ca, @evoo_yyc
Throwing a wedding can be expensive, but buying a wedding dress doesn't have to be thanks to stores like the recently opened Everthine Bridal Consignment Boutique. Located in Inglewood, Everthine offers brand new and once-worn wedding dresses at a fraction of their original retail price — think anywhere from 25 to 80 percent off. The store has more than 200 beautiful dresses in stock, which come in a range of brands, styles, prices and sizes spanning from two to 22. Everthine is a private appointment-only boutique, so book your spot today to find your dream dress.
2nd Floor, 1232 9 Ave. S.E., everthineboutique.ca
Stock up on supplies for your next party or event during a weekend garage sale held by local company Great Event Rentals. The sale features a huge variety of gently-used items that would be perfect for any event, including folding chairs, tables, satin and specialty table linens, coat racks, pop-up tents and more. The garage sale will run from 9 a.m. to 5 p.m. on January 26 to 28. Click here for more information.
If you've been meaning to get your hands on a new high quality kitchen knife, next month is the time to do it. Throughout the month of February, Inglewood store Knifewear will be holding its annual Masakage knife sale, during which all nine of the Masakage knife lines (Hikari, Kiri, Kumo, Yuki, Shimo, Mizu, Koishi AS, Zero and Kujira) will be on sale for 15 percent off.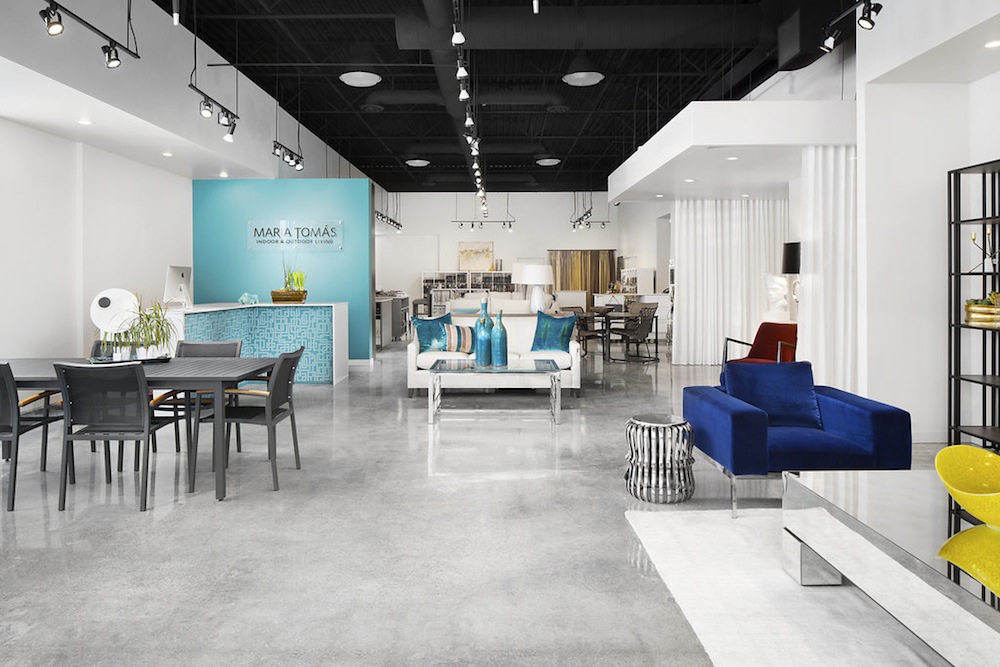 Just in time for its 15th anniversary, local furniture store Maria Tomas has closed its Beltline location and relocated its operations to its other location at 6051 Centre St. in Manchester Park, which has recently undergone an impressive expansion. Now 7,000 square feet, the renovated Manchester Park store is significantly larger than before and features a fresh white and turquoise look. Stop by to check out the new space and shop for indoor and outdoor furniture and decor like couches, tables, wallpaper, paint, lighting and patio furniture.