Trying to decide what to get your significant other for Valentine's Day? These five local products will all show how much you care on February 14.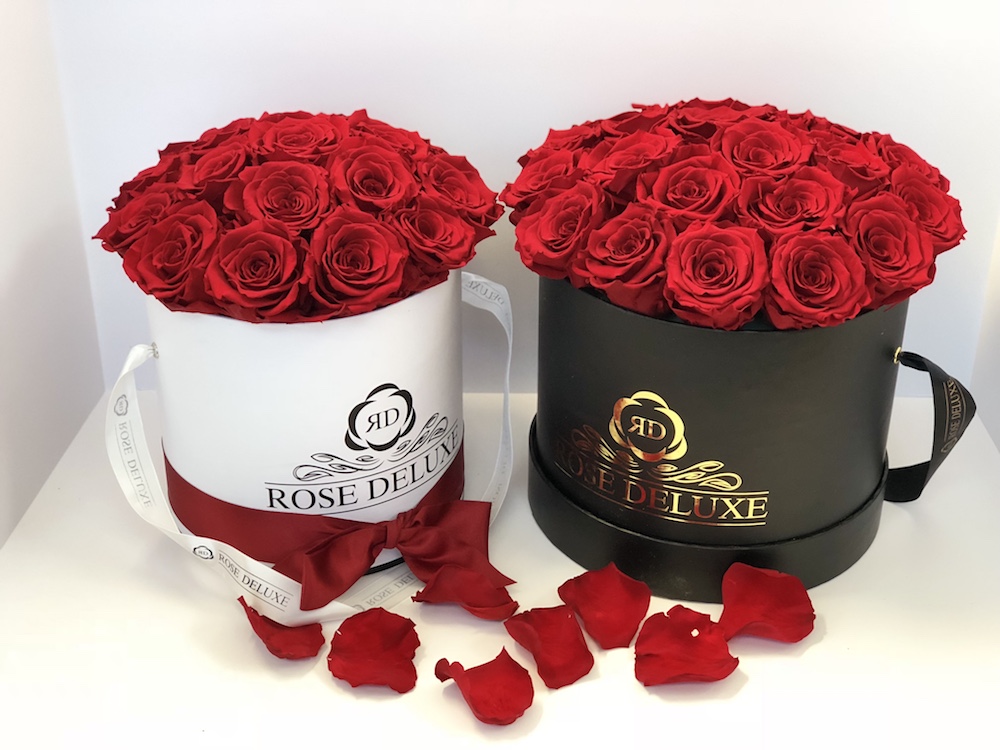 photograph supplied by rose deluxe
Rose Deluxe offers an upgrade on the traditional bouquet. The Calgary company's boxes of roses come in sizes ranging from small to extra large and in round, square and heart shaped box options. You can choose what colour you want the roses to be too, with options from classic red or pink roses to more unique black, purple or blue roses. Plus, there's the fact that the roses don't require watering and are extremely long-lasting. The medium box ($149.99) and large box ($229.99) are pictured here.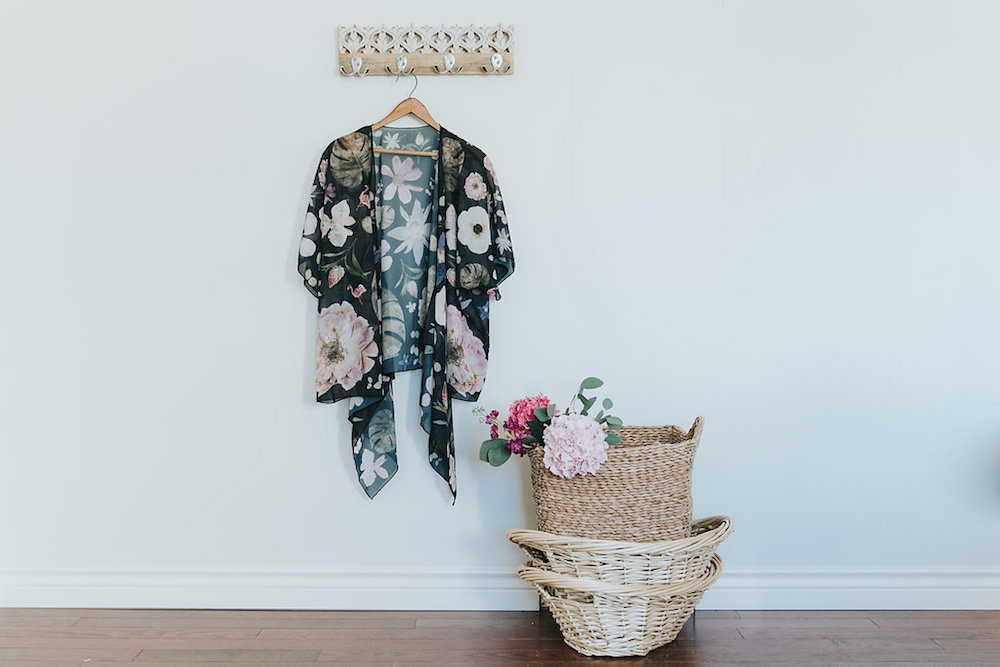 photograph supplied by gypsy skulls
The chiffon kimonos (starting at $72) from local artisan Gypsy Skulls would be a beautiful addition to anyone's closet. Featuring Gypsy Skull's signature pressed flower art, the kimonos come in a range of colours and prints. Plus, you don't have to worry about figuring out what size your significant other is since they're one size fits most.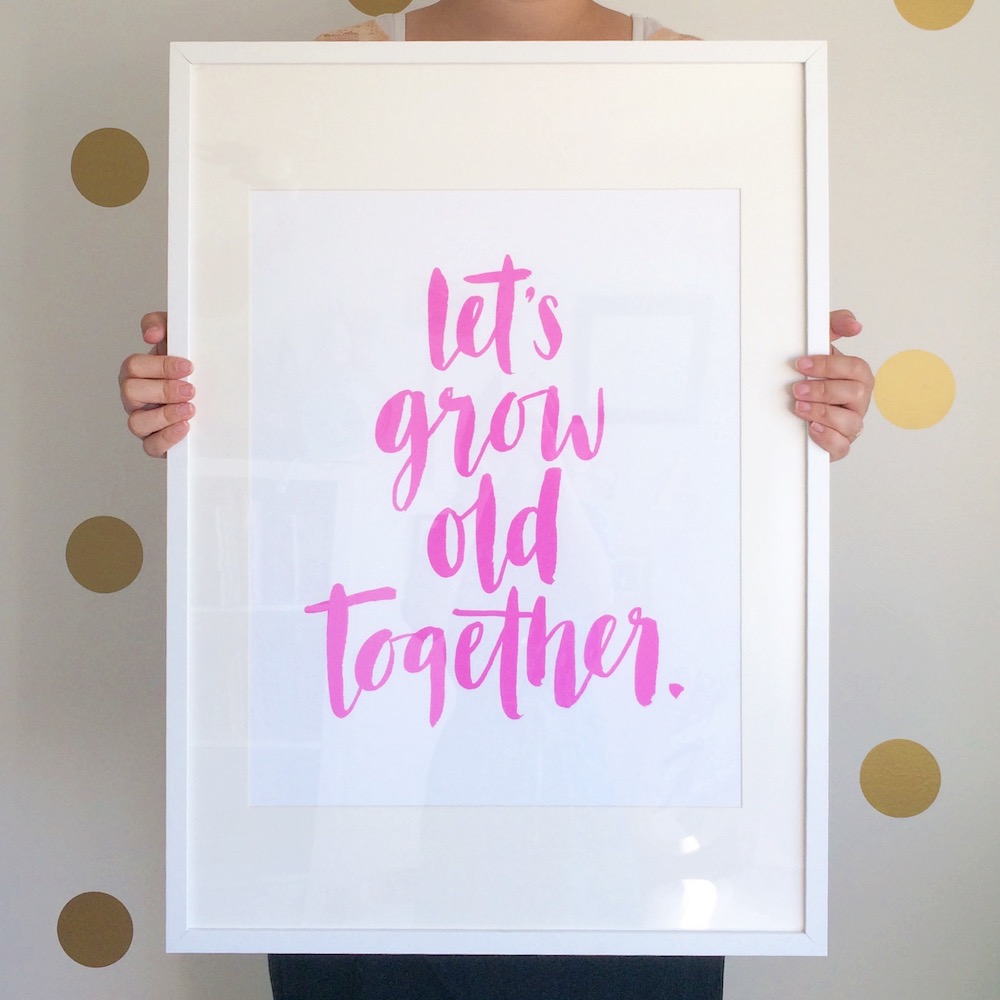 photograph by Christine Shankowsky
Edmonton-based designer Justine Ma has covered everything from cards to ornaments to drinkware with her beautiful hand lettering. Ma also offers some prints that would be perfect for Valentine's Day, including this 18 x 24 inch "Let's Grow Old Together" print that comes in either pink or black lettering ($40). You can also get a 8 x 10-inch version with black lettering for $15. Shop this print through her website, or check out other pieces at one of her Calgary stockists, which include Adorn Boutique, The Cinder & Sage Loft and Greater Goods.
This gift box from Pie Junkie ($80) is really a gift for both of you. Pop open the bottle of Prosecco and share the six mini pies made with a butter crust. Pie Junkie also offers a version of this gift box that features two larger pies (one sweet, one savoury) and a bottle of Prosecco ($80).
8 Spruce Centre S.W., 403-452-3960 and 1081 2 Ave. N.W., 403-287-8544, piejunkie.ca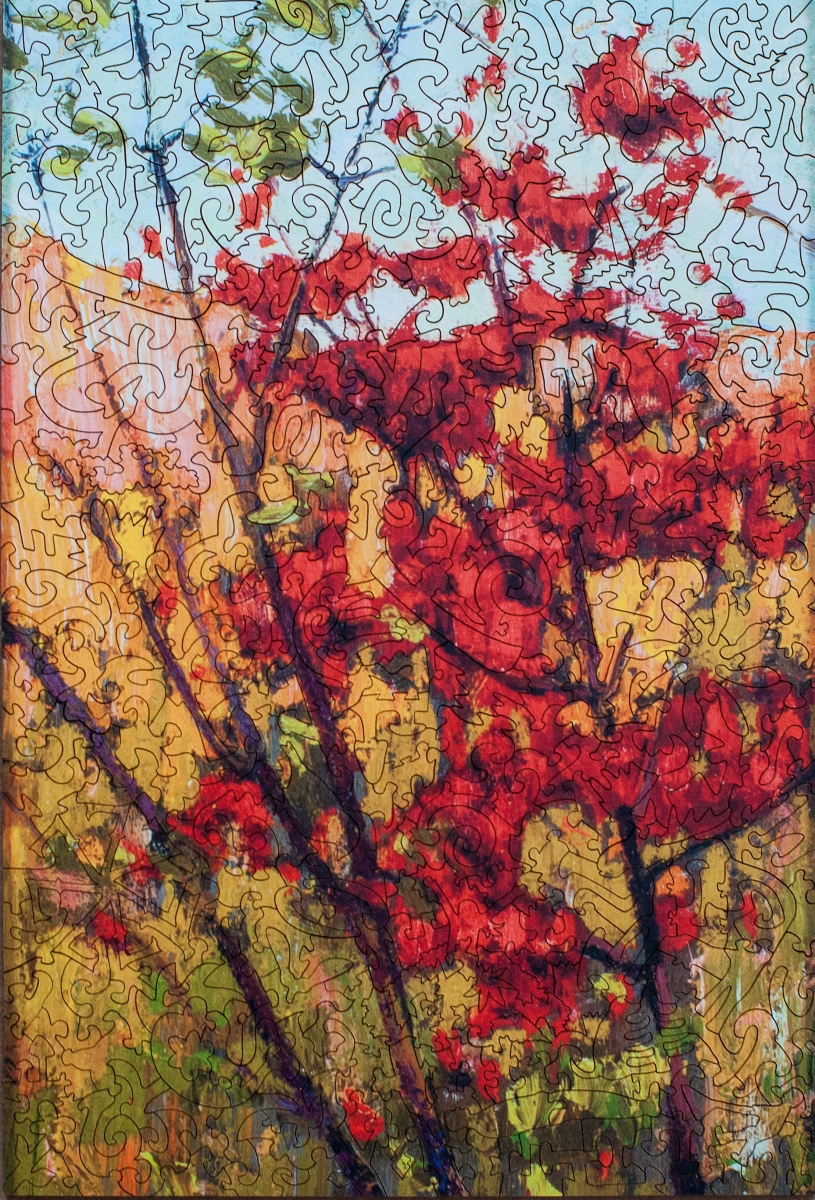 photograph supplied by stumpcraft
Valentine's Day is all about spending time together to celebrate your love, and you can do just that by assembling one of StumpCraft's wood substrate jigsaw puzzles together. The individual puzzle pieces are hand drawn and cut into shapes like canoes, a person jumping out of a pile of leaves, loons and more. When they're all assembled, the puzzles feature a piece of Canadian artwork – this one, for instance, features artist Tom Thomson's "Soft Maple in Autumn." The puzzles range from $89 to $119.