As fun as it is to go shopping for Christmas presents, sometimes the crazy holiday season just makes it too difficult. For those who can't make it to the mall or stores but still want to give a gift with some meaning, locally curated gift boxes can be a great option. Often filled with treats and products from both local and far-away suppliers, you can pick the box that best suits your loved one.
Here are three places in Calgary that you can get a locally curated gift box this year.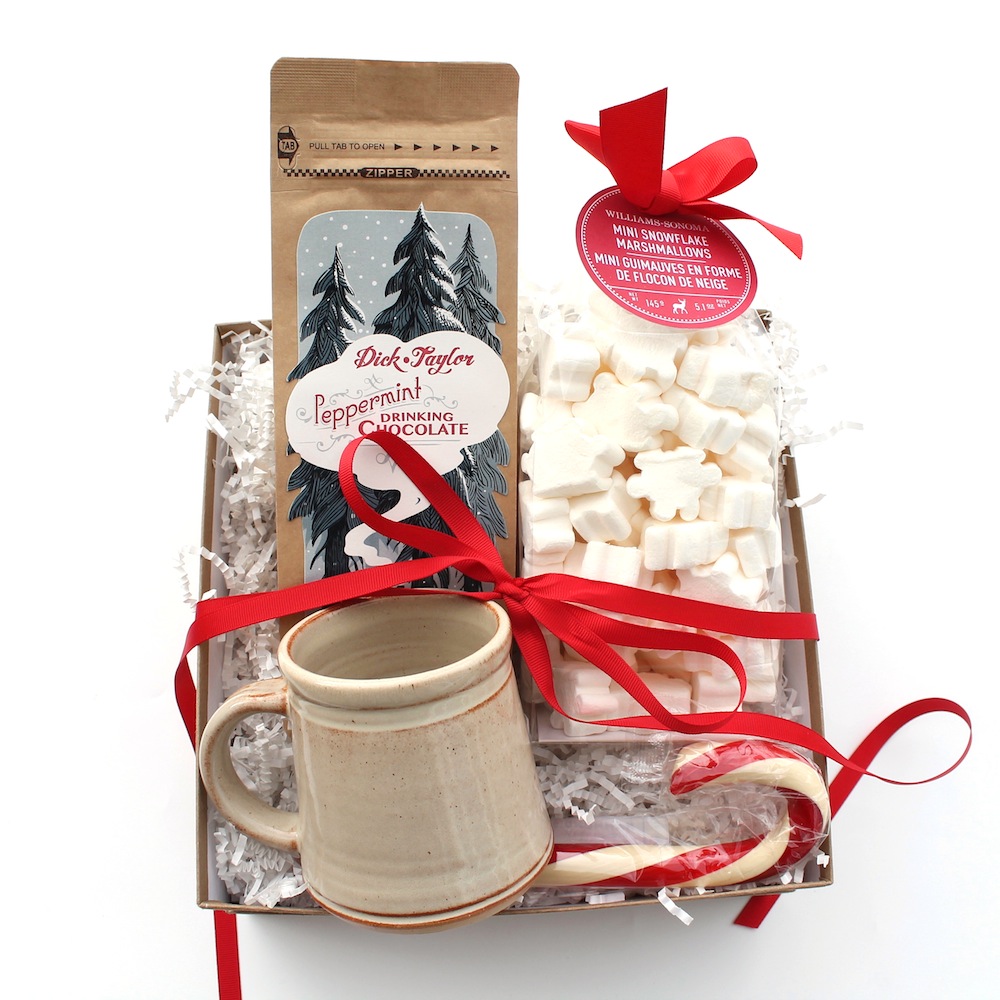 Photograph courtesy of Fenvii collective
This "Cozy Up" box from FENVII Collective features snowflake marshmallows, a peppermint candy cane, peppermint drinking chocolate from Dick Taylor and a MUDLove Mug.
FENVII Collective, a Calgary-based gifting studio that curates gift boxes filled with handmade items from across the world, recently launched its holiday collection. The themed collection features six different boxes ($50 to $120) focused around eating, drinking or being merry, which are filled with items ranging from ginger snaps to drinking chocolate to mixology dice. You can also feel good knowing that the profits from each purchased box go towards the organizations the items were sourced from and the FENVII Foundation's program initiatives. FENVII's capsule and gentlemen's collections will still be available over the holidays as well. fenviicollective.com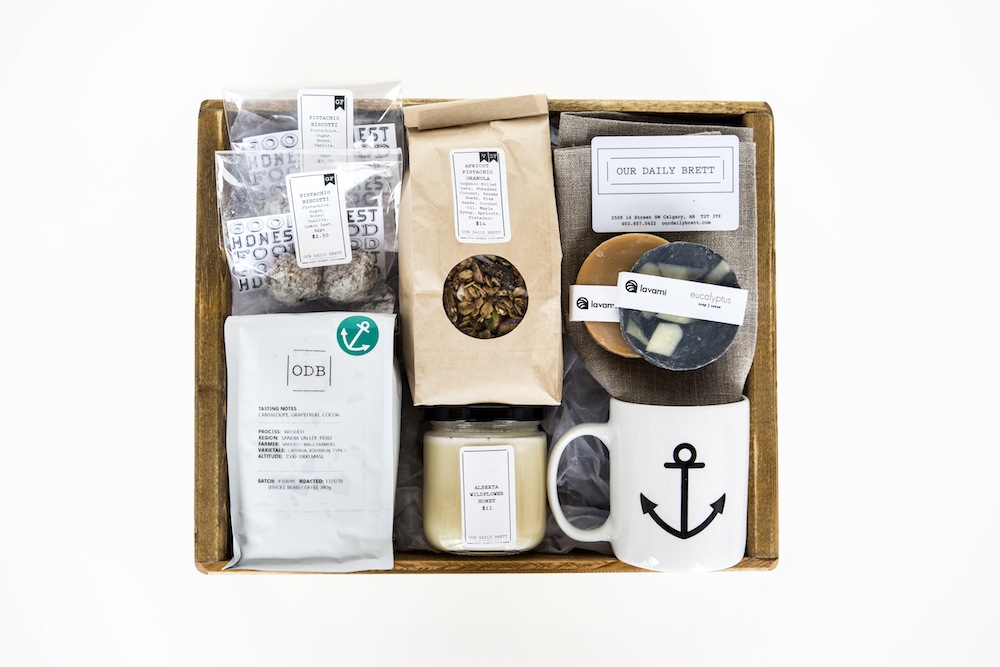 photograph by jager + kokemor
One of Our Daily Brett's four holiday gift boxes, featuring pistachio biscotti, apricot pistachio granola and Alberta wildflower honey from Our Daily Brett, Lavami soap and more.
Local eatery and market Our Daily Brett has curated four gift boxes ($150 to $300) for the holidays. The boxes are filled with items themed around morning, gourmet, cocktail and evening, or you can request a bespoke box. Calgarians will recognize popular ODB products like kale chips and popcorn inside the boxes, as well as items from other brands including Lavami Soap, Anchored Coffee, Sugo Sauce, Metrovino and more. Boxes can be picked up or delivered starting December 1st. Email danica@ourdailybrett.com or call the store (403-457-0422) to pre-order your box. ourdailybrett.com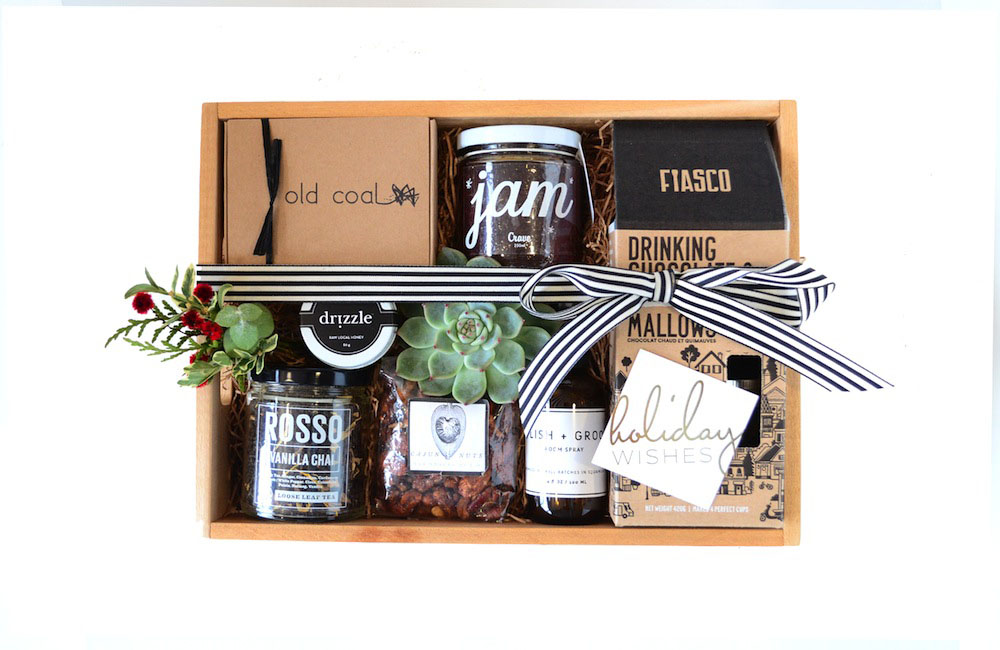 Photograph courtesy of Rhosyn
Rhosyn's Holiday Gathering gift box, which comes in two sizes, features items like gourmet chocolates from Old Coal, spirulina popcorn from Our Daily Brett, candied nuts from Journey Drinks and more.
Rhosyn's floral gift boxes combine products and tasty snacks with a beautiful plant or floral arrangement. There are four holiday-specific boxes ($100-$200) this year, all of which come in two sizes. The Adore and Relaxation boxes are geared towards women, the Noble box towards men and the Gathering box towards everyone. Products inside the boxes include tea jars from Rosso Coffee Roasters, Mast Brothers chocolate bars, socks from Friday Sock Co. and more. Custom boxes are also available. rhosynfloral.com