Andrea Strand worked in textiles for years. After becoming a mother to her daughter in 2015, artist Andrea Strand, she began seeking out new creative outlets. She discovered woodworking and began Good Folks Design.
"After having my daughter, my interests changed significantly with how I spent my time outside of being a mom," says Strand. "I've allowed myself to explore different interests creatively during this season of my life. Wood art is what has resulted from that. I'm just letting it unfold as I go."
The rustic artwork collection evolves as Strand becomes more comfortable with wood. She debuted her new work at New Craft Coalition this fall. The wood art pieces range in price from $30 to $225 and feature a variety of geometric and nature-inspired designs that are handbuilt by Strand. The mountain-inspired pieces are particularly popular and Strand hopes to add rustic signage to the collection soon.
"It's been exciting to work with a new medium and challenge myself in a completely different way," says Strand. "However, with a background in textiles, I am finding some similarities. Some of the designs I'm creating really remind me of the process of making quilts. Piecework with fabric can be very similar to piecework with wood."
Good Folks rustic artwork uses a variety of wood types, including reclaimed barnwood. With a variety of price points, these handbuilt artworks make great gifts.
For more information or to purchase a piece, visit thegoodfolks.ca.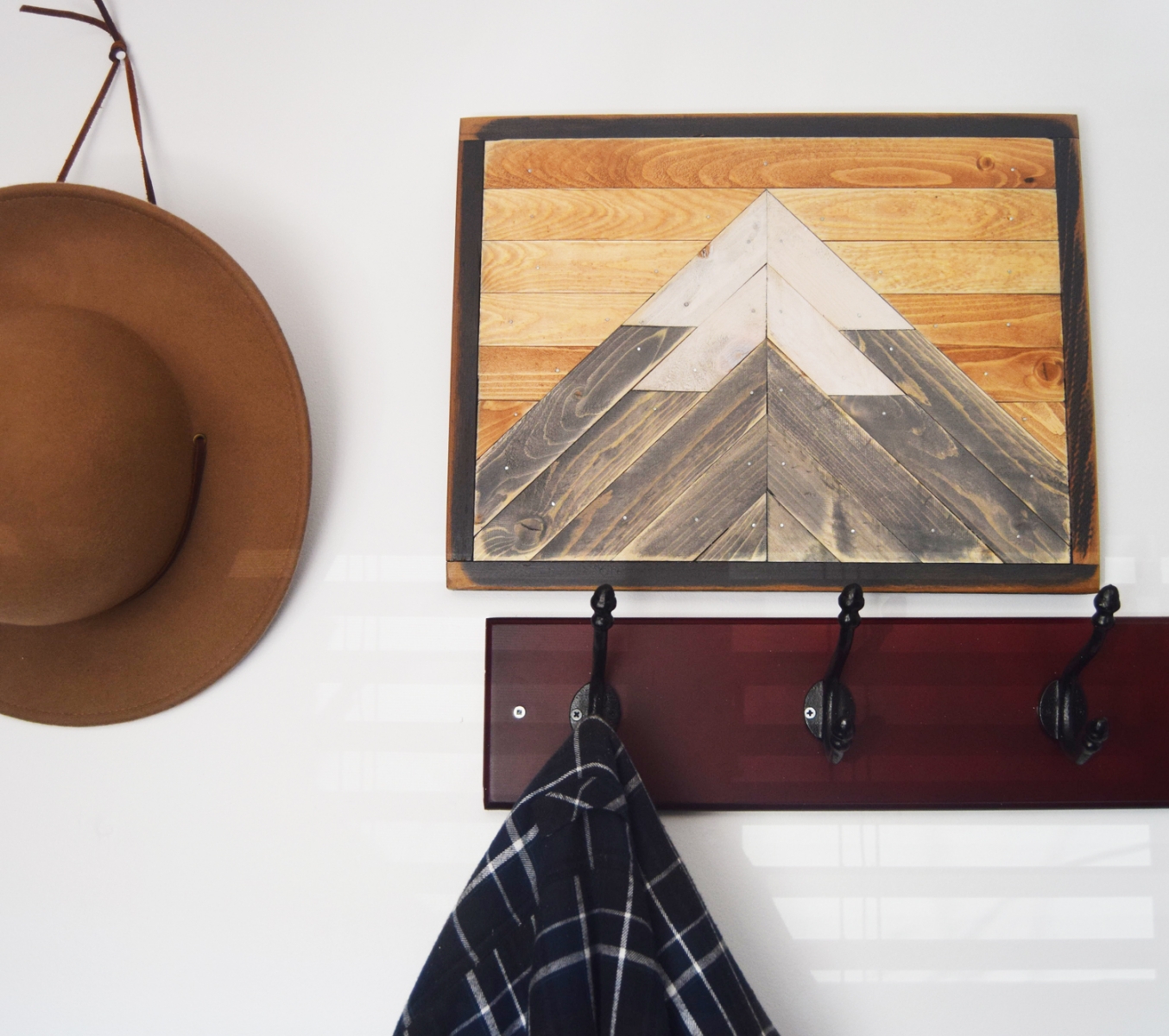 photograph courtesy of good folks design
PHOTOGRAPH COURTESY OF GOOD FOLKS DESIGN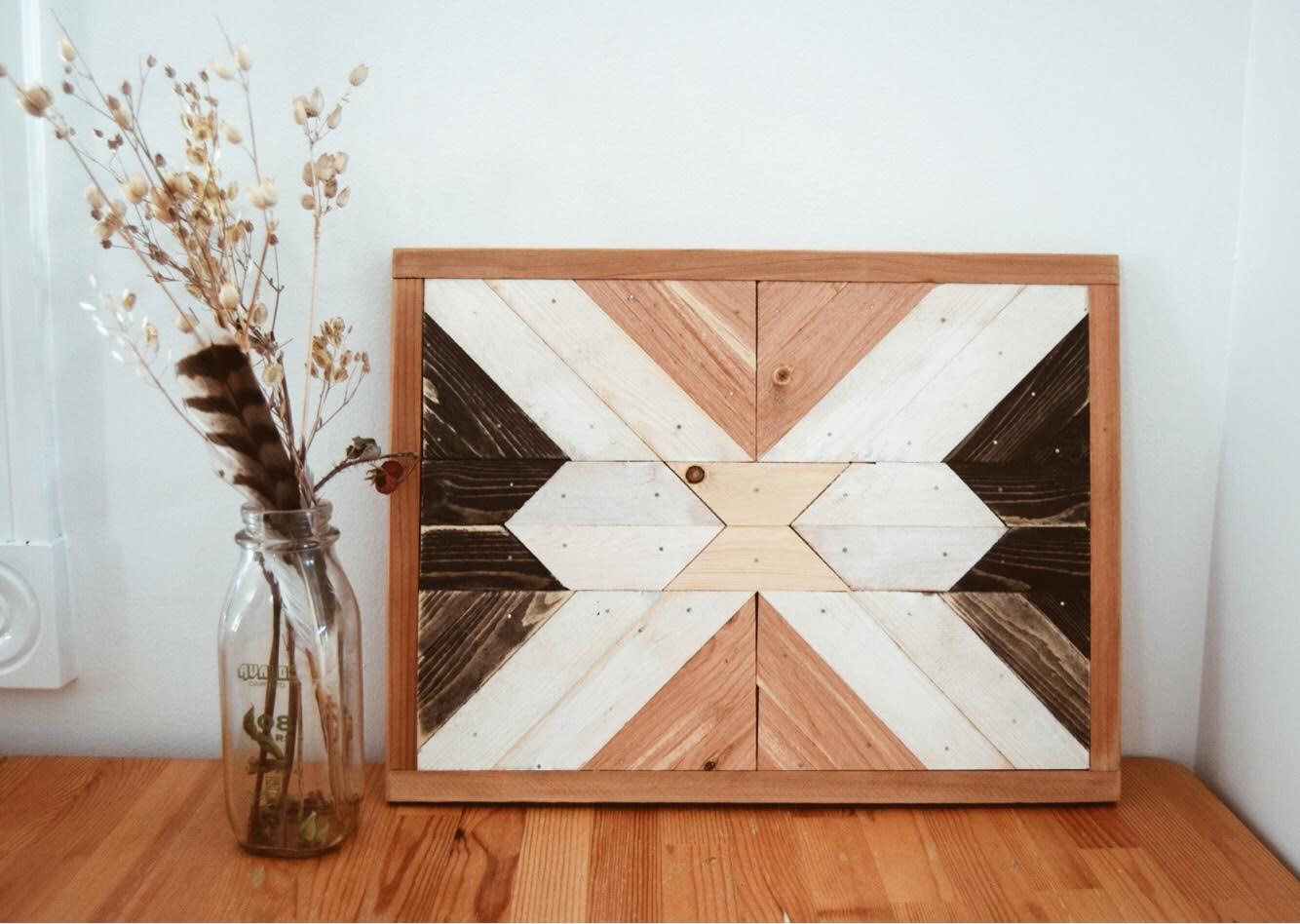 PHOTOGRAPH COURTESY OF GOOD FOLKS DESIGN