Calgary's high-end consignment scene is booming. The past two years have seen a rise in the number of new consignment businesses opening, from curated pop-ups to online boutiques, as well as banner years for decades-old brick-and-mortar stores.
Danielle Hadden, owner of Danielle's Consignment Boutique in The Devenish Building on 17th Avenue S.W., has been in the business for 23 years and credits her busy 2016, in large part, to media coverage of how to be thrifty in an economic downturn. "Whenever we have a dip in the economy, the consignment industry gets more press because it's a great tip for how to save money but still have great clothes," Hadden says.
New businesses on the scene also mean increased competition, which means even better deals for shoppers. "This year has been particularly busy," says Tanya Puka, founder and owner of Fond Boutique, a mobile retail business that specializes in curated pop-up shopping events. "Up until this point, I haven't seen this much competition, and I think it's causing businesses to set their standards higher and offer a more curated experience, which is really important." That curated experience includes a luxury approach when it comes to packing items for delivery, private shopping parties and even mobile stylists who will edit your closet and consign items for you.
While Calgary consignment is attracting more shoppers in search of a good deal, it's also attracting more sellers, or "consignors" keen to make money. Depending on the business, consigners can receive 40 to 60 per cent of the sale price of their item, and when that item is designer, the payout can be generous.
"I always tell people to spend their money on items that hold their value," says Lauryn Zhukrovsky, founder of the-upside.ca, a luxury online consignment retailer. "Designer handbags hold their value really well. When it comes to selling, you can often recoup the majority of the price you paid."
Authentication – that is, the guarantee what you're purchasing is, in fact, a Gucci and not a "Guechi" – is an extremely important part of the luxury consignment process. "I require a lot of information about a designer piece from my consignors and if we can't prove it's 100-per cent authentic, we just won't take it," says Kristin Halpape, owner of Expressions Ladies Consignment as well as Man of Distinction, one of the city's only consignment stores specifically for men.
Although designer items aren't cheap, a pristine-condition consigned luxury bag is still cheaper than buying new. "The price of a 10-year-old Prada bag is decided by the condition it is in, things like what shape the lining is in and if the zippers are working. Regardless, though, buying a designer bag is cheaper than buying it new," says Hadden, adding that consignment is for those who want to buy beautiful things, but in a savvy way.
Consignment shopping can also be a stand against the environmental ills of the fast-fashion industry. A healthy resale market encourages consumers to purchase higher-quality items and take better care of those pieces, as "perfect used condition" will fetch a higher price. This increases the life of each garment, subsequently decreasing the demand for items that are cheaply made and designed to be disposed of after a season of wear.
Ask any savvy consignment shopper, though, and they'll tell you it's the thrill of the hunt that they love more than anything else. There's something delicious in knowing your new-to-you Burberry trench coat isn't just fabulous, but that you also got it for a fabulous price.
---
Lauryn Zhukrovsky
the-upside.ca, a luxury online consignment retailer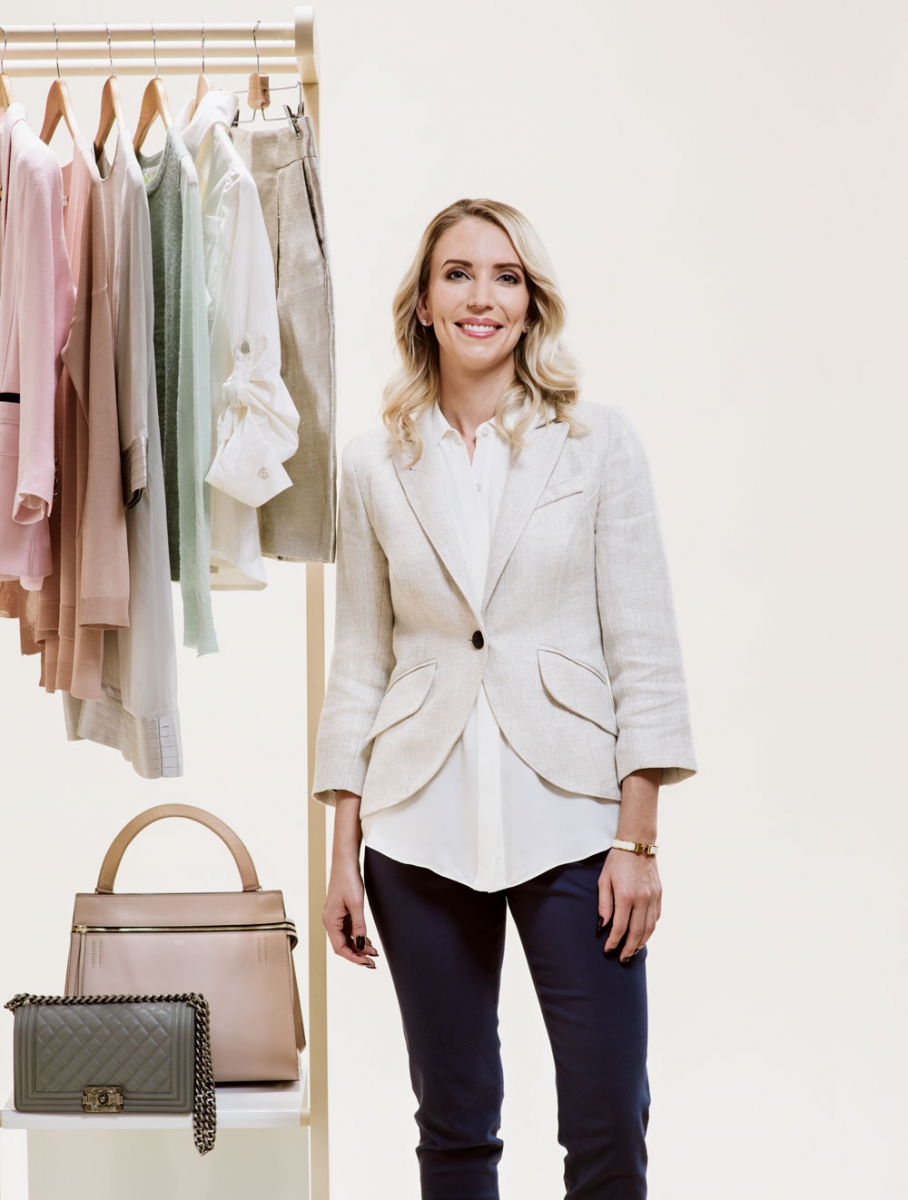 The consignment process
"Our consignment process is done on our website. You create an account and select whether you would like to pack and ship for free or request an in-person pickup, which is available in Calgary only. We offer 60 per cent of the sale price back to our seller once the item sells."
The clientele
"Anyone who has a love for high-end designers and is price-conscious. I'd say 80 per cent of our sellers become buyers."
The bestsellers
"Handbags are always bestsellers: Louis Vuitton, Chanel and Herms hold their value really well. Also classics like Louboutin shoes and Burberry trenches."
Why online?
"We're the largest, fully functioning online boutique in Canada. This gives us the opportunity to access a much wider market than brick-and-mortar [retailers]. We sell to all of Canada and to the U.S., as well. Items are delivered right to your door in beautiful white-gloss boxes and we even iron the tissue paper. Just because you're not paying full price for Louboutin shoes doesn't mean you can't have that same sense of excitement and gratification and luxury."
---
Tanya Puka
Fond Boutique, a mobile retail business that specializes in curated pop-up events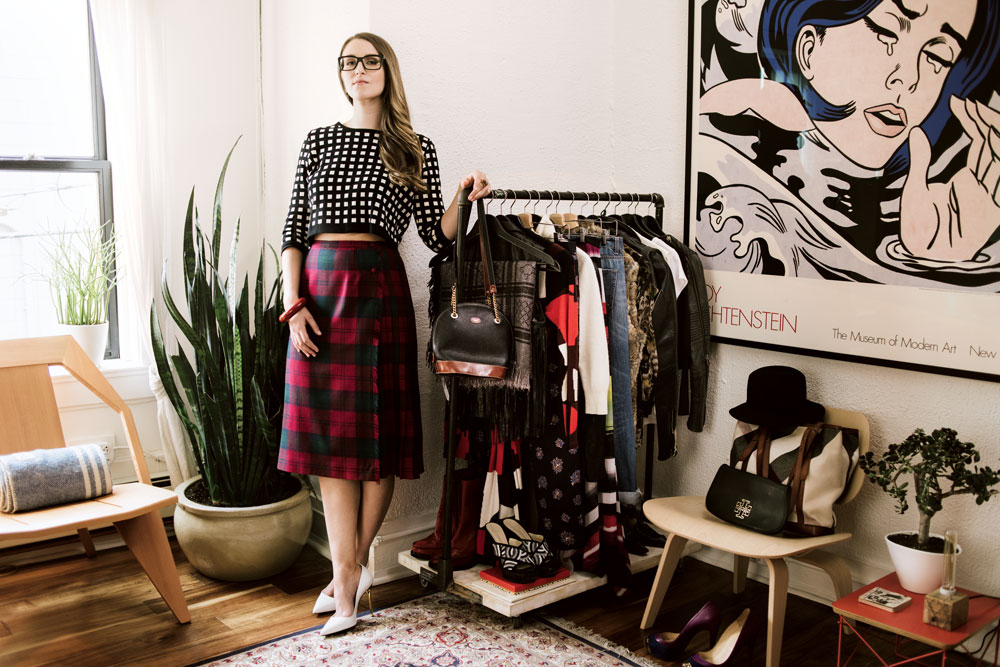 The consignment process
"We have a studio space in the Beltline where consignors can drop off items. Right now, we also offer closet editing. We'll sort through our consignors' closets right there with them. We will even donate the items we don't take to charity for them. We offer up to 50 per cent back on the sale price."
The clientele
"The style-minded woman, not necessarily brand-focused, but brand-aware. Creative individuals who really want to express themselves by what they wear."
The bestsellers
"Anything that's quirky or interesting and unique goes quickly. Brands like AllSaints and Alexander Wang."
Why pop-ups?
"Because we don't have a retail shop and our overhead isn't extreme, we can actually hold on to pieces for longer. We can wait until they find themselves in the right hands, which also guarantees a higher price for our consignors. Because it's mobile, there isn't the need to flip things as heavily or consistently as a non-mobile shop."
403-616-1095, fondboutique.com, @fondboutique
---
Danielle Hadden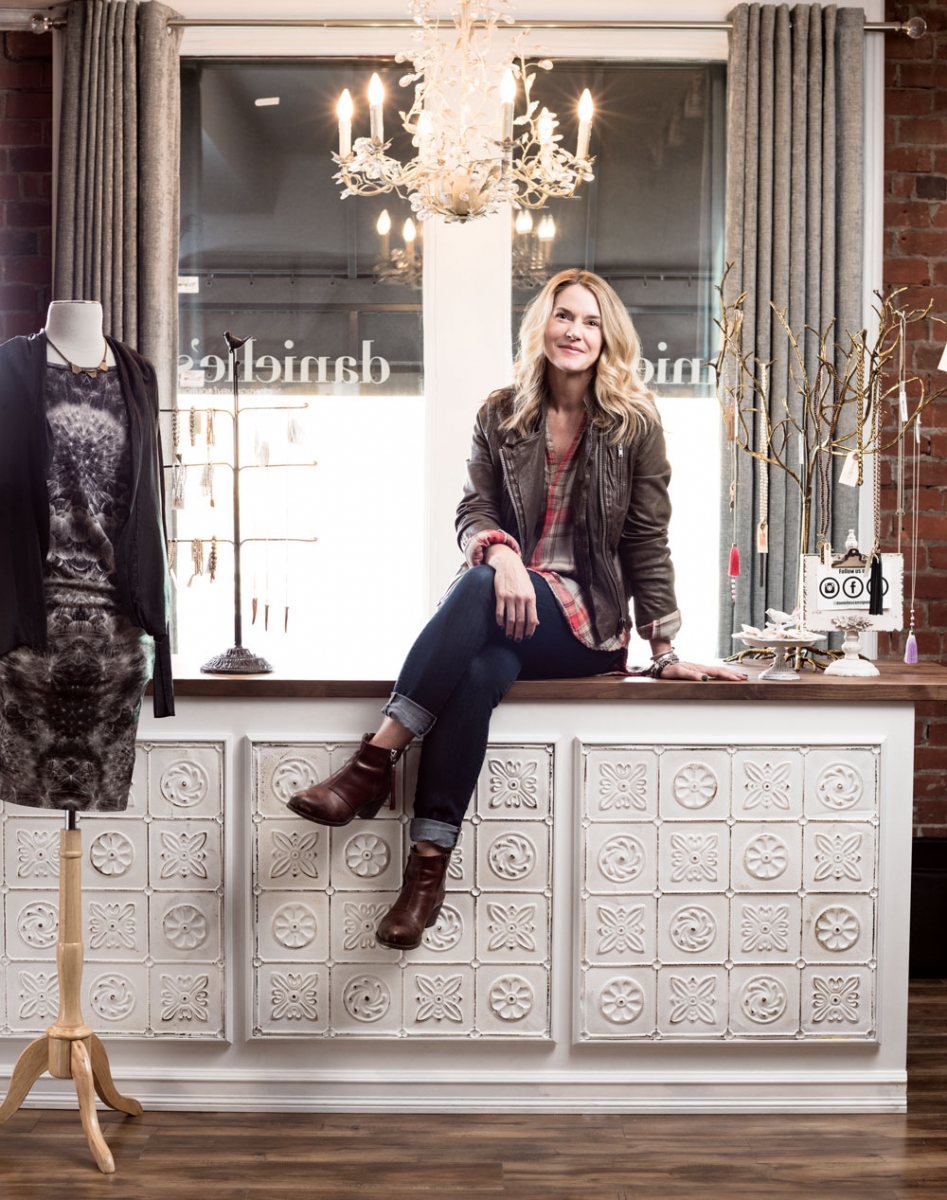 The consignment process
"We have consignment appointments. We accept seasonal items in perfect condition that are less than two years old. Everyone who consigns with us has an account, and every piece we take in is itemized. After an item sells, the consignor gets 40 per cent of the sale price. We donate unwanted items once a week to Women In Need."
The clientele
"I'll have three generations of women shopping in the store at the same time. My clientele really loves the thrill of the hunt. It's a really social, fun thing."
The bestsellers
"High-quality, trendy, casual pieces. We specialize in high-end denim, especially Rag & Bone and Current/Elliott."
What makes it unique?
"We offer stylist appointments through our website. If you're overwhelmed by consignment, we'll phone you and find out what you're looking for, your size, the colours you love and the brands you're looking for. When you come in, we'll have a change room stocked for you."
908 17 Ave. S.W., 403-244-4752, daniellesconsignment.com, @daniellesconsignment
---
Kristin Halpape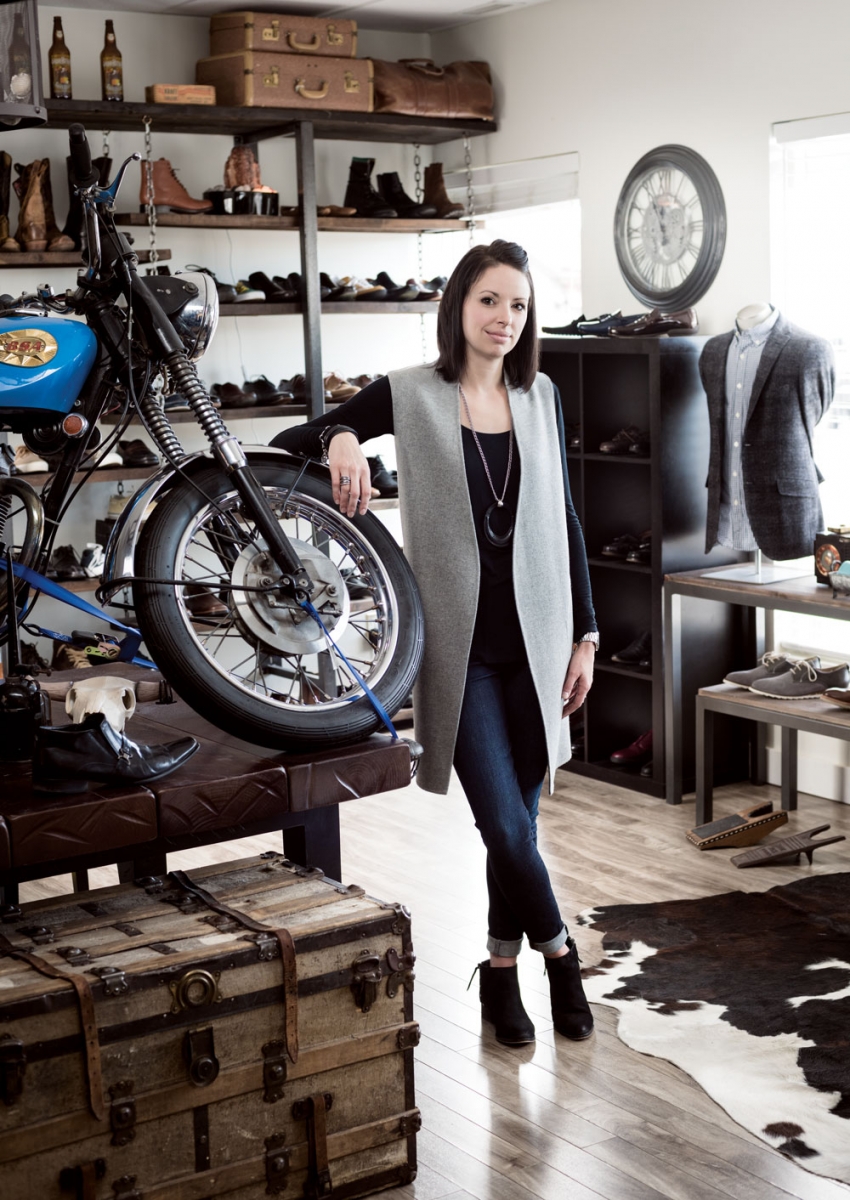 The consignment process
"You can bring your items in any time; no appointment is necessary. We'll go through your items with you right away. As soon as the items sell, we pay out to the consignor. You get 40 per cent of the sale price."
The clientele
"Men and women from 18 to 80 years old."
The bestsellers
"We sell a lot of Vince, Rebecca Taylor, Joseph Ribkoff and Eileen Fisher. At Distinction, we sell everything from Seven and True Religion jeans to Zegna and Etro suits."
Why different stores for men and women?
"They do brother-sister stores really well in Phoenix [Arizona], and I wanted to do that here. I thought it was a great idea to have stores for both men and women in the same strip mall. I think women feel more comfortable having their own space. I wanted a men's store with its own identity, and Man of Distinction is one of the only consignment stores just for men in the city."
Expressions: 202, 12100 Macleod Tr. S.E., 403-278-0966, expressionscalgary.com, Man of Distinction: 115, 12100 Macleod Tr. S.E., 403-523-0120, manofdistinction.com. Halpape also owns a third store called Rhoda's Elegance…Again, in Okotoks.