When: September 1
Don't miss your chance to celebrate and support the LGBTQ community at the annual Calgary Pride Parade. Don some rainbow apparel and station yourself along the downtown parade route to cheer on the festivities. The parade begins at 11 a.m. and starts at 421 6 Ave. S.E.
When: September 4 to 7
Calgary may not have a music venue quite like the iconic Bluebird Cafe in Nashville, but for four days this month, it will get pretty close. 36 Canadian country artists will be performing at Oak Tree Tavern during the four-day Blue Jay Cafe pop-up. There are two sessions each night and a few of them are already sold out, so don't wait to get your tickets.
Read more: Listen to Live Country Music and Eat Southern-Inspired Fare at The Blue Jay Cafe
Oak Tree Tavern, 2, 124 10 St. N.W., thebluejaycafe.ca
Zip around the city on an e-scooter
By now, you've probably noticed Bird and Lime e-scooters popping up around the city. With only a month or two of good weather left (if we're lucky), now is the time to try one. The scooters are easy to use since they're electric and are reasonably affordable — there's a small unlocking fee and then an additional per-minute fee.
When: September 5
From September 18 to 29, the Calgary International Film Festival returns for its 20th anniversary with more than 100 films ranging from documentaries to Canadian cinema. Now, that's a lot of movies, so if you need some help narrowing down your festival itinerary, be sure to check out the free Trailer Party at Globe Cinema on September 5. You can watch all the available trailers while snacking on concession treats.
Globe Cinema, 617 8 Ave. S.W., calgaryfilm.com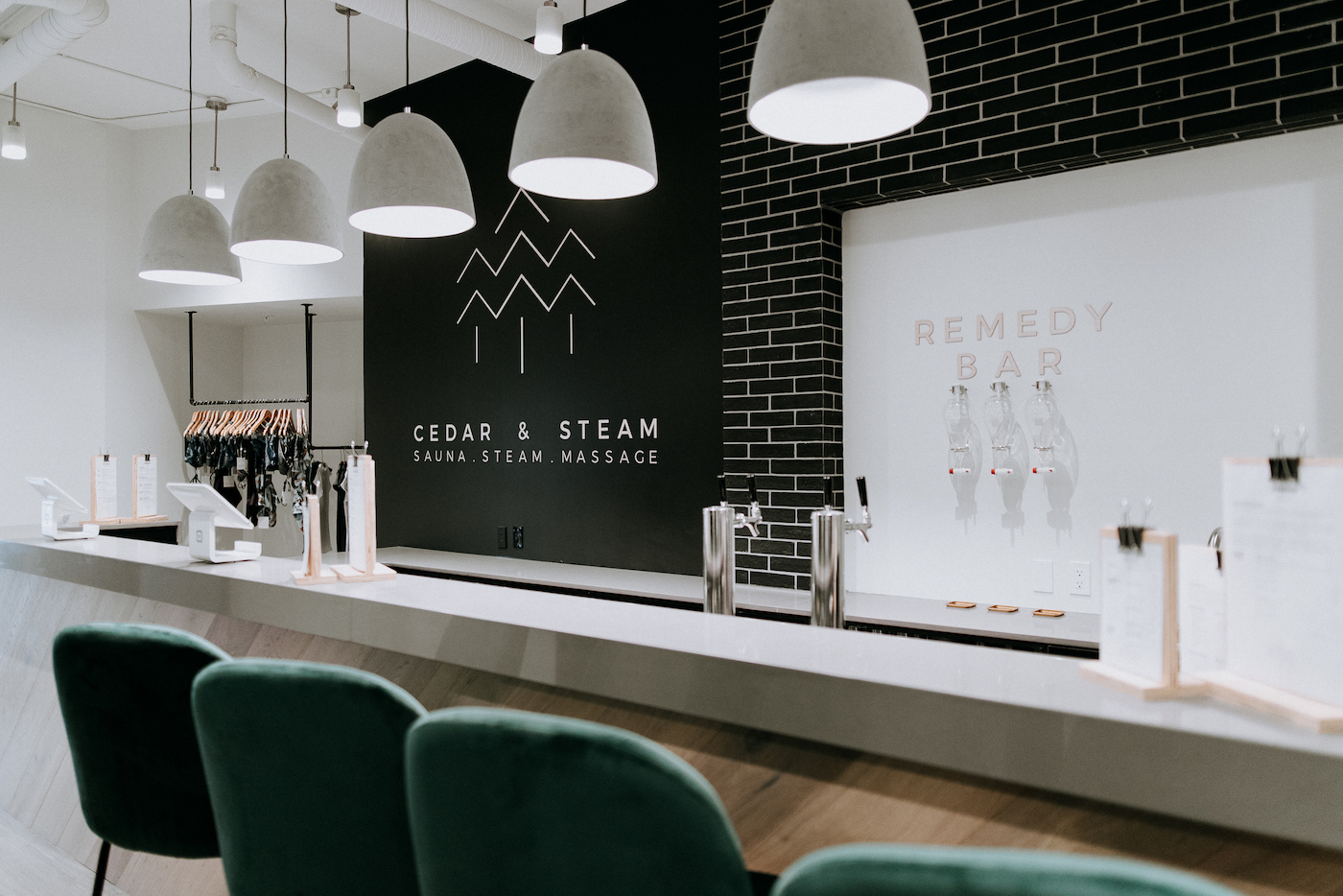 If you find yourself needing to relax and escape for a bit, check out the newly opened Cedar & Steam in Lake Bonavista. This new spa features a steam room and three kinds of saunas (cedar, infrared and Himalayan salt), not to mention a rinse station for cooling down. You can also get a hot stone, deep tissue, prenatal, Swedish, sports, lymphatic drainage or therapeutic massage.
102, 12445 Lake Fraser Dr. S.E., 403-452-2257, cedarandsteam.com
When: Alumni weekend runs September 5 to 8
From an alumni block party to a talk by a Pulitzer Prize-winning journalist, there is no shortage of cool events happening during the University of Calgary's alumni weekend. The Saturday sessions alone feature several talks, 3D printing in the Maker Multiplex, a geocache puzzle, free admission to The Grand Reveal: Rococo Punk exhibit and more.
When: September 11 to 29
Love, wedding shenanigans, six actors playing dozens of characters, cabaret seating — Alberta Theatre Projects' season opener, The Wedding Party, has it all. While you can check out any of The Wedding Party performances during its three week run, there are a few shows with special perks. There's a pay-what-you-can preview on September 11, a pre-show pizza night on September 12, afternoon tea at the September 22 show and more.
Martha Cohen Theatre, Arts Commons, 215 8 Ave. S.E., albertatheatreprojects.com
Pick up a free short story at the new Central Library
If you've visited the new Central Library lately, you may have noticed the short story dispenser that has popped up inside. By pressing one button, you'll get a one, three or five minute short story to enjoy. Look for it beside Lukes cafe on the first level on your next visit.
Read more: Check Out the Short Story Dispenser Inside Calgary's Central Library
When: September 12
This is not your typical fundraising run. During Beat Beethoven, the Calgary Philharmonic Orchestra performs Beethoven's music live while runners take part in a four km walk or eight km run in East Village. Once you've completed the race, stick around to hear a free concert with some Champagne in hand.
East Village Experience Centre, calgaryphil.com
View this post on Instagram
There is truly no shortage of things to do at the Calgary Farmyard. There's an 11 acre corn maze, a farmyard petting zoo, an arcade truck, a low ropes course, minigolf, jumping pillows and more. But one of its newest and most exciting attractions is the sunflower fields, which span 2.5 acres. Make plans to spend a day here and snap some photos.
284022 Township Rd. 224, Rocky View, calgaryfarmyard.com
When: Opening night is September 13
Ghost Stories is not your typical art exhibit. This "visual storytelling group art show" opens at the Ruberto Ostberg Gallery this month and will feature artwork by 28 artists. Inspired by ghost stories, urban legends and folk tales, each art piece also comes with a short story by the artist that you can read right there or take home in storybook form.
Ruberto Ostberg Gallery, 2108 18 St. N.W., ghoststoriesyyc.ca
There's a new way to watch a movie at Scotiabank Theatre Chinook. The theatre recently opened Canada's second 4DX auditorium, which uses special effects ranging from back and leg ticklers to water effects to take your movie experience to the next level. Guests can currently watch Fast & Furious Presents: Hobbs & Shaw and It: Chapter Two in the 4DX auditorium.
Scotiabank Theatre Chinook, CF Chinook Centre, 6455 Macleod Tr. S.W., 403-212-8994, cineplex.com
When: September 14
Don't miss this year's Moonlight Market, a night market in the East Village area, when it returns from 3 p.m. to 10 p.m. on September 14. Come hungry, because there will be more than 20 food and drink vendors selling tasty snacks for $8 or less. You can also shop from around 10 retail vendors and catch music performances.
Riverfront Lane and C-Square in East Village, moonlightmarket.ca
View this post on Instagram
Local brewery Annex Ale Project has opened an adult soda shop right beside its Barley Belt taproom. The new space offers beer, boozy soda drinks and its non-alcoholic root beer, ginger beer and Saskatoon lemonade craft sodas. The team behind Empire Provisions has also opened Lil Empire in this space, which means you can get burgers, hot dogs, dirty fries and more to go with your drink.
4323 1 St. S.E., annexsodas.com
When: September 18 to 21
Need a good laugh this month? Check out the Calgary Clown Festival hosted by Pumphouse Theatre and the Calgary Clown Society. There will be workshops from September 9 to 15, followed by events like late night cabarets, a family fun day and several different productions from September 18 to 21.
Pumphouse Theatre, 2140 Pumphouse Ave. S.W., 403-263-0079, pumphousetheatre.ca
Whether you want to stay fit, get outside, support a good cause or any combination of those, there are tons of walks and runs taking place this fall. In September, race options include the Kidney March, the Calgary Walk for Muscular Dystrophy, the Terry Fox Run, the Run For Childhood Cancer and more.
Read more: Upcoming Fall Runs and Walks In and Around Calgary
When: September 18 to 22
Calgary is at its quirkiest (and coolest) during the annual Beakerhead festival, which returns later this month. This year, there are dozens of science, arts and engineering related activities and exhibitions to check out, including a giant escape room in the Central Library, tours of the Rothney Astrophysical Observatory and a fire-breathing dragon installation at the Spectacle night on September 21.
Various locations, beakerhead.com
View this post on Instagram
When: September 20 to 22
We recently revealed the winners and runners-up of the first-ever Made in Alberta Awards, but the fun doesn't end with that announcement. Learn how to grow your business at the Made in Alberta Conference and Awards Celebration at SAIT on September 20 or check out some of the winning products at one of the markets and showcases this month. There will be markets at Calgary's Southcentre Mall on September 21 and Edmonton's Kingsway Mall on September 28, as well as a showcase at the Calgary Fall Home Show from September 19 to 22.
SAIT, Heritage Hall, madeinalbertaawards.ca
When: September 21
Six local artist studios in Ramsay and Inglewood are opening their spaces to the public as part of the annual East Side Studio Crawl. On September 21 from 11 a.m. to 5 p.m., walk from studio to studio to check out the workspaces and work of painters, weavers, ceramists and more for free. This year, participating studios include the Burns Visual Arts Society, Jeff DeBoer Studio, Heritage Weavers & Spinners, Nvrlnd and Workshop Studios.
When: September 25 to 29
This might be one of the coolest events you attend all summer. From September 25 to 29, make the 45-minute drive to High River for the Heritage Inn International Balloon Festival, where dozens of hot air balloons will gather for five days of competition flights and glowing spectacle. Be sure to stop by on September 27 for the Glow Night, when the balloons will be gathered in a field and glowing in the dark night sky. Not only is it an amazing photo op, but you can check out the balloons up close.
heritageinninternationalballoonfestival.com
When: September 28
Alberta Printmakers' Print It Yourself Festival offers an interactive, fun and educational look at the art of printmaking. On September 28, guests can visit the AP studio between 11 a.m. to 4 p.m. to see printmaking processes firsthand and even try screen-printing themselves. The festival activities are free of charge.
A/P Gallery and Studio, 4025 4 St. S.E., albertaprintmakers.com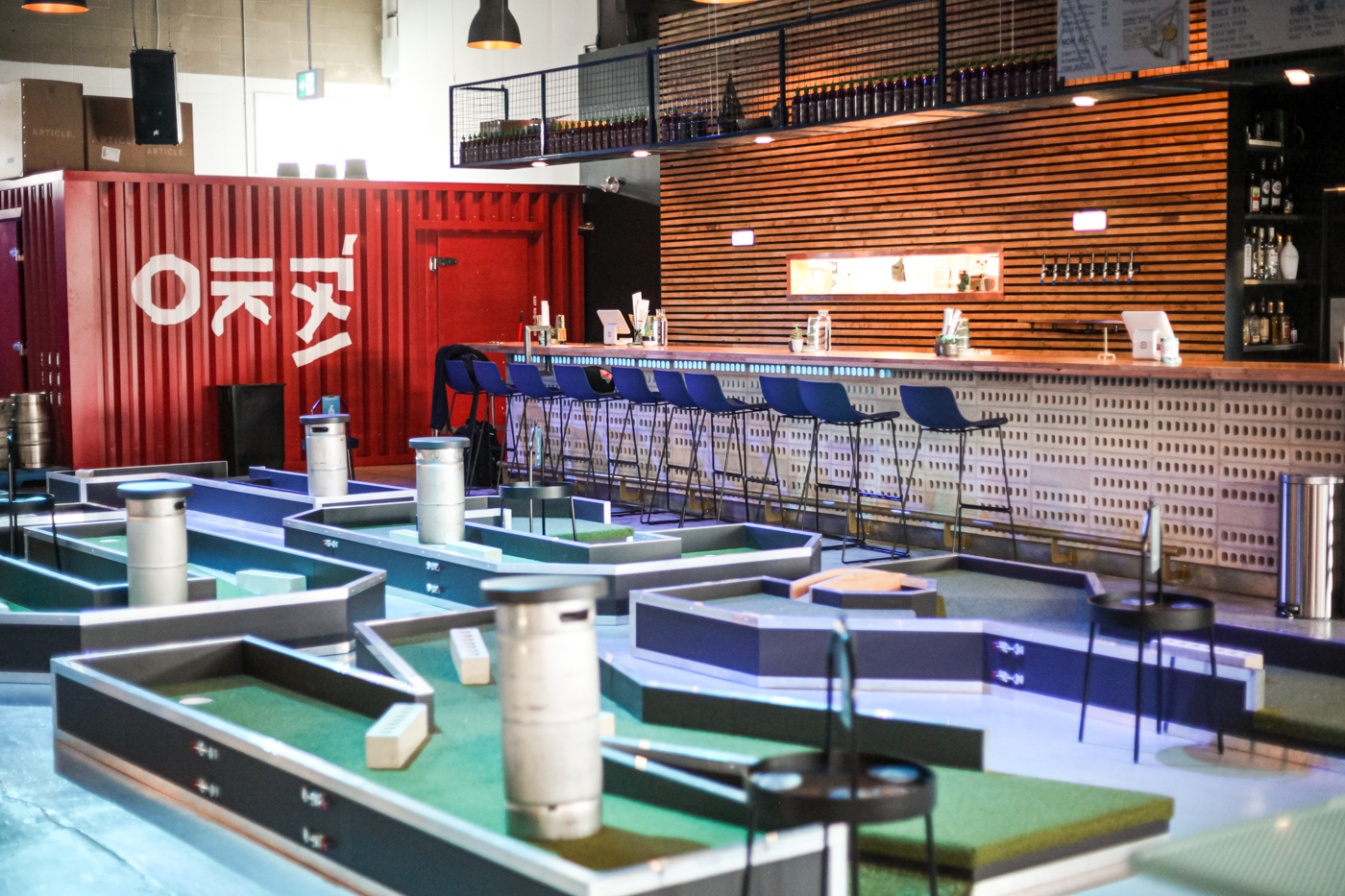 The newly opened Taiko Canteen is a great spot for a date night or a fun evening with friends. In addition to a tasty food menu that features bao tacos and fried chicken sandwiches, the industrial space has nine holes of minigolf that will put your putting skills to the test.
Read more: Taiko Canteen Brings Bao Tacos and Minigolf to Manchester
107, 3851 Manchester Rd. S.E., taikocanteen.com
When: September 28
Don your most stylish duds and check out one of Calgary's biggest fashion events of the year this month. On September 28, PARKLUXE will stage its 2019 fashion and art show at Brookfield Place in downtown Calgary. This year, featured designers include Lauren Bagliore, Nonie and Adesso Man. The night includes an opening reception, two runway shows and pop-up shops.
Brookfield Place, ourparkonline.com
When: September 28 to 29
Ever wonder what goes on behind the scenes of a local business, institution or facility? On September 28 and 29, you can find out. During Doors Open YYC, dozens of places will let the public in to learn how they run and tour the space. The full list of sites hasn't been revealed yet, but the Calgary Horticultural Society and the Alberta Children's Hospital's KidSIM program will both be taking part.
Various locations, doorsopenyyc.org
When: September 30
Aquaria, Monét X Change, Asia O'Hara, Violet Chachki — they're some of the most iconic drag queens to appear on RuPaul's Drag Race and you can see them perform live when the show's Werq the World Tour stops in Calgary on September 30. And of course, the one and only Michelle Visage will be there to lead the night's performances.
Southern Jubilee Auditorium 1415 14 Ave. N.W., jubileeauditorium.com