It's officially spring in Calgary, which means it's time to dust ourselves off and get back out into the city. Local theatre companies are wrapping up their final shows of the season while food festivals, markets and food trucks are all returning to the scene.
Here are our 25 suggestions for a April.

When: April 1
Looking for a way to spend time together as a family this Easter? From chocolate to real bunnies, Kensington has you covered with its Easter in Kensington event. Meet some real goats and bunnies at Butterfield Acres' petting zoo, then head out to search for chocolate treats with the help of a map. Some of the businesses participating in the egg hunt this year include Sunnyside Art Supplies, Higher Ground, Purr Petite and Hexagon Board Game Cafe. The Easter in Kensington event runs from 12 p.m. to 4 p.m. and the petting zoo is open from 1 p.m. to 3 p.m.
When: April 2 to 21
With her sights ultimately set on Hollywood, farm girl Peggy Ann Douglas sets out to win the title of Miss Caledonia at a local pageant. That's the premise behind Miss Caledonia, Lunchbox Theatre's latest production that's set in the 1950s. As usual, you can catch one of these one-hour performances during lunchtime from Monday to Saturday or during the evening on Thursdays and Fridays only.
Lunchbox Theatre, 115 9 Ave. S.E., lunchboxtheatre.com
When: Tuesdays (next game April 3)
Who needs regular old Bingo when you can play punk rock Bingo. At Ship & Anchor, a local bar in the Beltline, that's exactly the kind of Bingo you get to play. Games are hosted on Tuesdays from 8 p.m. to midnight, and while you will get to actually play Bingo, you can expect plenty of extra mini-games, shenanigans and "punishments" if you claim to have won when you didn't. Click here to read our full story on what you should know about Ship & Anchor's punk rock Bingo.
534 17 Ave. S.W., 403-245-3333, shipandanchor.com
When: April 3 to 21
For the final show of its current season, Alberta Theatre Projects presents the world premiere of a truly Canadian story. Set against the backdrop of the Great Depression, Glory tells the story of four Canadian women striving to prove themselves in the world of hockey. Prepare to feel inspired as the cast of Glory transport you back to the 1930s in this play written by Tracey Power.
Martha Cohen Theatre, Arts Commons, 215 8 Ave. S.E., atplive.com
When: April 6
Calgary Opera's next show, Tosca, runs at the Southern Alberta Jubilee Auditorium on April 14, 18 and 20. But if you're not sure what to expect from an opera performance or you're just curious about this particular show, you can check out Calgary Opera's next Taste of the Opera night on April 6. Held at the Mamdani Opera Centre in the Beltline, the evening features a short performance from the show, which is a widely produced Italian opera about a dramatic love triangle between an opera singer, a painter and the chief of police. There will also be food, a panel discussion and a Q&A session about the show and the story behind staging it.
Mamdani Opera Centre, 1315 7 St. S.W., calgaryopera.com
When: April 6, 12, 19 and 26
Need a laugh this month? The Tea House below Two Penny recently started holding weekly comedy nights on Thursdays. Order some baos, Chongqing chicken wings and a cocktail like the Slurpee 001 (it's basically a slushie featuring lychee, ros, gin and lemon), then settle in for an hour of comedy starting at 7 p.m. Upcoming comedy performers include Ken Valgardson, Adam Blank, Brent Ayton, Tim Nutt and Jebb Fink. Tickets are $10.
1213 1 St. S.W., teahouseyyc.com
Now that it's spring, many local arts and crafts markets are getting back into the swing of things. Whether you're looking for locally made greeting cards, apparel or home decor, there are tons of places to get them in the next few months. Make It Calgary from April 6 to 8, the Ujamaa Grandmas Fabric and Yarn Sale from April 20 to 21 and Market Collective from April 27 to 29 are just a few of the markets you can check out in April. Click here to learn more about the different arts and craft markets going on in Calgary this spring.
When: April 7
It's hard to believe, but Theatre Calgary has been lighting up Calgary's theatre scene for five decades now. To celebrate this milestone, the local theatre company is holding a formal masquerade gala complete with a three course-dinner and silent and live auctions. Theatre Calgary's artistic director Stafford Arima has also programed some special entertainment that will take place over the course of The Garden Unlocked gala – expect it to incorporate musicals from Theatre Calgary's past and some special performers.
If you can't make it to the gala, be sure to at least check out Theatre Calgary's final production of the season, The Secret Garden, from April 17 to May 19.
The Hudson, 200 8 Ave. S.W., theatrecalgary.com
Calgary's new pinball arcade and bar has issued the ultimate challenge. At Pinbar, you can get the F'Getaboutit sandwich (normally $45) for free if you manage to eat it in less than 30 minutes. Sounds simple, right? Well, the sandwich features two pounds of corned beef, Swiss cheese, sourdough bread and your choice of sauerkraut or coleslaw. If there weren't enough, you'll also have to polish off two pounds of fries. No one has managed to complete the challenge yet, so consider putting on your biggest stretchy pants and giving it a try this month.
501 17 Ave. S.W., 403-930-8175, pinbaryyc.com
When: April 11, 12, 22, 25 and 26
At Regal Cat Cafe, you might say that yoga and cats go together purrfectly. During the cafe's Cats & Yoga classes, you'll experience a yoga class inside of the cafe's enclosed Kitty Kingdom where its rescued cats from Calgary's MEOW Foundation live. Morning and evening classes are available.
303 10 St. N.W., regalcatcafe.com
When: April 13
Curious about what Bragg Creek's food scene has to offer? April 13 is the perfect time to find out wit the return of Taste of Bragg Creek. Held a the Bragg Creek Community Centre, the event features around 25 food and drink vendors offering up tasty samples in exchange for $1.50 tasting tickets. This year, the vendor list includes The Italian Farmhouse, Rockies Tavern, Creekers Bistro, Half Hitch Brewery, Roast Coffee and more.
Bragg Creek Community Centre, 23 White Ave., Bragg Creek, tasteofbraggcreek.ca
When: April 13 to 15
Check out the House of Vans Pop-Up for a free weekend of skateboarding and culture. Skateboarding fans can enjoy the skate park and a feature called "Get on Board: A Celebration of Women's Skateboarding" with film screenings, a discussion panel and workshops. More generally, be sure to check out activities like live mural painting, an art show, live music, a photography workshop and more.
Big Four Building, 1801 Big Four Tr. S.E., vans.ca
When: April 14 to 15
You've shouted prices at the television while watching The Price is Right before. Now, put your product knowledge to the test for real at this staged, interactive show at the Grey Eagle Event Centre. While it's not the actual The Price is Right production, you'll still see (and can register to play) many of the games from the show. From cash to a vacation, you never know what kind of prizes you could leave with.
Grey Eagle Casino Event Centre, 3777 Grey Eagle Dr., 403-385-3777, greyeagleresortandcasino.ca
When: April 16 to 22
Now in its 15th year, the Calgary Underground Film Festival showcases films from around the world that cover a wide range of subjects and genres. This year's impressive line-up includes 32 feature films and 25 short films that will be screened at the Globe Cinema from April 16 to 22. Other popular events like the Saturday Morning All-You-Can-Eat Cereal Cartoon Party and the CUFFcade featuring independent video games you can play will be coming back as well.
Globe Cinema, 517 8 Ave. S.W., calgaryundergroundfilm.org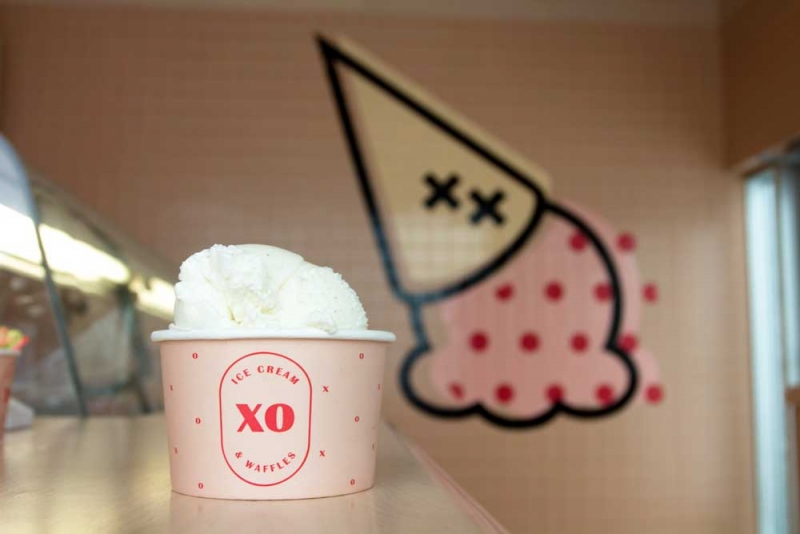 It's never a bad time to go for ice cream – yes, even when it's snowing. So head to the newly opened XO Ice Cream & Waffles in Auburn Bay to order a scoop of salted caramel, blackberry lavender or pistachio ice cream in a cone, or grab one of the square ice cream pints for home. You can also order classic buttermilk, chocolate and churro waffles that come with a dipping sauce.
808, 100 Auburn Meadows Dr. S.W., 403-796, 3975, xoicecream.com
When: April 19 to May 5
Join Decidedly Jazz Danceworks for a night of live music accompaniment, jazz dance and puppetry during the run of its spring show, Mimic. The Calgary dance company has teamed up with the Old Trout Puppet Workshop and the Nick Fraser Ensemble for this talent-packed production.
DJD Dance Centre, 111 12 Ave. S.E., 403-245-3533, decidedlyjazz.com
When: April 20 to 28
Need an excuse to go out for poutine? Calgary Poutine Week is back from April 20 to 28. Throughout the nine-day event, participating restaurants offer unique and classic takes on the popular dish. More than 70 restaurants are participating this year, including The Guild, Vendome Cafe, National, Starbelly, Diner Deluxe, Cleaver and more. Poutine Week is also an opportunity to contribute to a great cause through your stomach – each time a  participating restaurant sells its poutine dish, Mealshare matches that by giving someone in need a free meal. Bon appetit!
When: April 21 to 22
Get inspired about your fitness journey at YYCfit. Now in its second year, the expo is once again bringing in many exhibitors that can help with everything from workout wear to finding a local gym or boutique fitness studio that's right for you. There will also be a stage for seminars and demonstrations, free body scans, meet and greets with the 2018 Calgary Stampede queen and princesses, and an area for children.
Big Four Building, Stampede Park, 1898 Macleod Tr. S.E., yycfitexpo.ca
When: April 21 to 22
A surefire sign that it's spring? The return of alfresco dining and food trucks. More than 15 local food trucks will descend upon East Village's C-Square area during this year's first Spring Frenzy event hosted by YYCFoodTrucks. But tasty food isn't all you'll find; you can also check out some art installations, shop from market vendors and listen to live music between 11 a.m. and 7 p.m. on both days.
C-Square in East Village, 7 Avenue and 5 Street S.E., yycfoodtrucks.com
When: April 22
Anne Sellmer is the sweet tooth behind local chocolate company cochu, and she's been recognized by the International Chocolate Awards, The International Chocolate Salon and the Academy of Chocolate for her treats in the past. So this chocolate-making class is your chance to learn from one of the best. With the help of this masterful chocolatier, participants will learn how to temper chocolate, create chocolate bark, decorate chocolate and more over the course of four hours.
The Cookbook Co. Cooks, 722 11 Ave. S.W., cookbookcooks.com
When: April 26 to 29
Fans of sci-fi, animation, comics and more will feel right at home at this pop culture convention. Over the course of the Calgary Comic and Entertainment Expo, you can don your best cosplay outfit to march in the downtown POW! Parade of Wonders, watch a combat demonstration, shop for comics and memorabilia from hundreds of vendors and visit Artist Alley. This is also your chance to see (and maybe meet) special celebrity guests including Back to the Future's Michael J Fox, Jurassic Park's Jeff Goldblum, Once Upon a Time's Jennifer Morrison and The Princess Bride's Cary Elwes.
Stampede Park, 20 Roundup Way S.E., calgaryexpo.com
When: April 27
A former teacher turned comedian and actor, Gerry Dee has had Canadian audiences in stitches for the last six years as Gerry Duncan on CBC sitcom Mr. D. On April 27, he brings his infectious humour to Calgary as part of his latest stand-up comedy tour.
Southern Alberta Jubilee Auditoirum, 1415 14 Ave. N.W., jubileeauditorium.com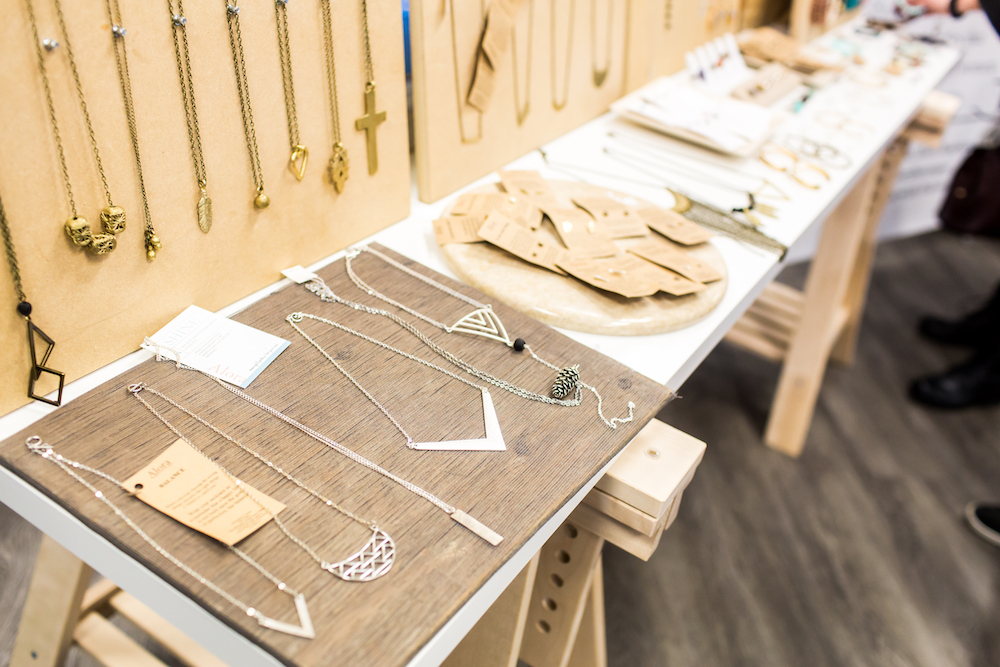 ParkFamily 2017.
When: April 27 to 29
Local fashion and lifestyle organization Park held its first ParkFamily event at Southcentre Mall last year, and now, it's back from April 27 to 29. Connecting families with local and designer fashions, the event includes a pop-up shop that will run throughout the weekend and a retro-inspired fashion show on Saturday. Don't miss out on this event during Park's 10th anniversary year.
Southcentre Mall, 100 Anderson Rd. S.E., ourparkonline.com
Local apothecary company Pranic Forest has opened a beautiful new storefront in Kensington. The shop carries the full gamut of Pranic Forest products that range from perfumes to facial mists to hair pomade, as well as a few items from brands like Libertine Fragrance and Harlow Skin Co. In addition to its selection of products, Pranic Forest offers several services and treatments including essential oil perfume sessions where you can create your own special scent and cosmic facials that incorporate crystals.
1, 1145 Kensington Cres. N.W., 587-392-1770, pranicforest.com
When: April 27 to May 6
Forget Taco Tuesday – during YYC Taco Fiesta, the almighty taco takes centre stage for 10 straight days. From April 27 to May 6, order one of the special taco platters or individual tacos offered at participating restaurants. Not only will you get a delicious meal, but part of the sales from it will support two worthy organizations in Calgary: Kids Up Front and Calgary Homeless Foundation.