When: July 26 to August 5
It's never too late to learn more about the city you live in, especially when it has a history as interesting as Calgary's. Organized by the Chinook Country Historical Society, the Calgary Historic Week festival features more than 100 events including indoor and outdoor movie screenings, talks, 20th century games and tours of the Inglewood brewery district, the Centennial Planetarium, Chinatown and more.
Various locations, chinookhistory.ca
When: August 2 to 10
You won't find a wider range of theatre productions in Calgary than during the city's annual Fringe Festival. This year, the festival roster of nearly 30 productions includes a comedy about a wannabe professional video gamer, a magic show and improv battles with Calgary improv troupe, The Kinkonauts. Most of the shows are only about an hour long, making it easy to catch several different performances over the nine-day festival.
Various locations, calgaryfringe.ca
View this post on Instagram
When: August 8 to 11
Show up to this year's Taste of Calgary event with an empty stomach and $1 tasting tickets in hand. This year, the food festival will feature tasty bites and drinks from 26 restaurants, five food trucks and 20 breweries and distilleries in the Cheers Garden. Food and drink items require 1 to 5 tickets each.
Eau Claire Market Plaza, tasteofcalgary.com
When: August 9
The Calgary Stampede may be over, but you can still get your fill of midway rides and food at Heritage Park's adults-only midway night on August 9. A carousel, ferris wheel and dangler swings are just a few of the antique rides you can try before noshing on some duck confit poutine and drinks from the cash bar.
Heritage Park, 1900 Heritage Dr. S.W., 403-268-8500, heritagepark.ca
You don't have to spend money to have fun in Calgary. From guided walking tours to city park visits to visiting the Calgary Police Museum, there are tons of free activities that you and the whole family can check out.
Read more: Free Things to Do in Calgary
When: August 9 to 11
Join thousands of spectators at North Glenmore Park to cheer on dragon boat races during the annual Calgary Dragon Boat Race & Festival. The weekend will also feature food trucks, beer gardens, a market and live entertainment. There's free admission and bicycle parking is available.
North Glenmore Park, calgarydragonboatsociety.com
When: Various dates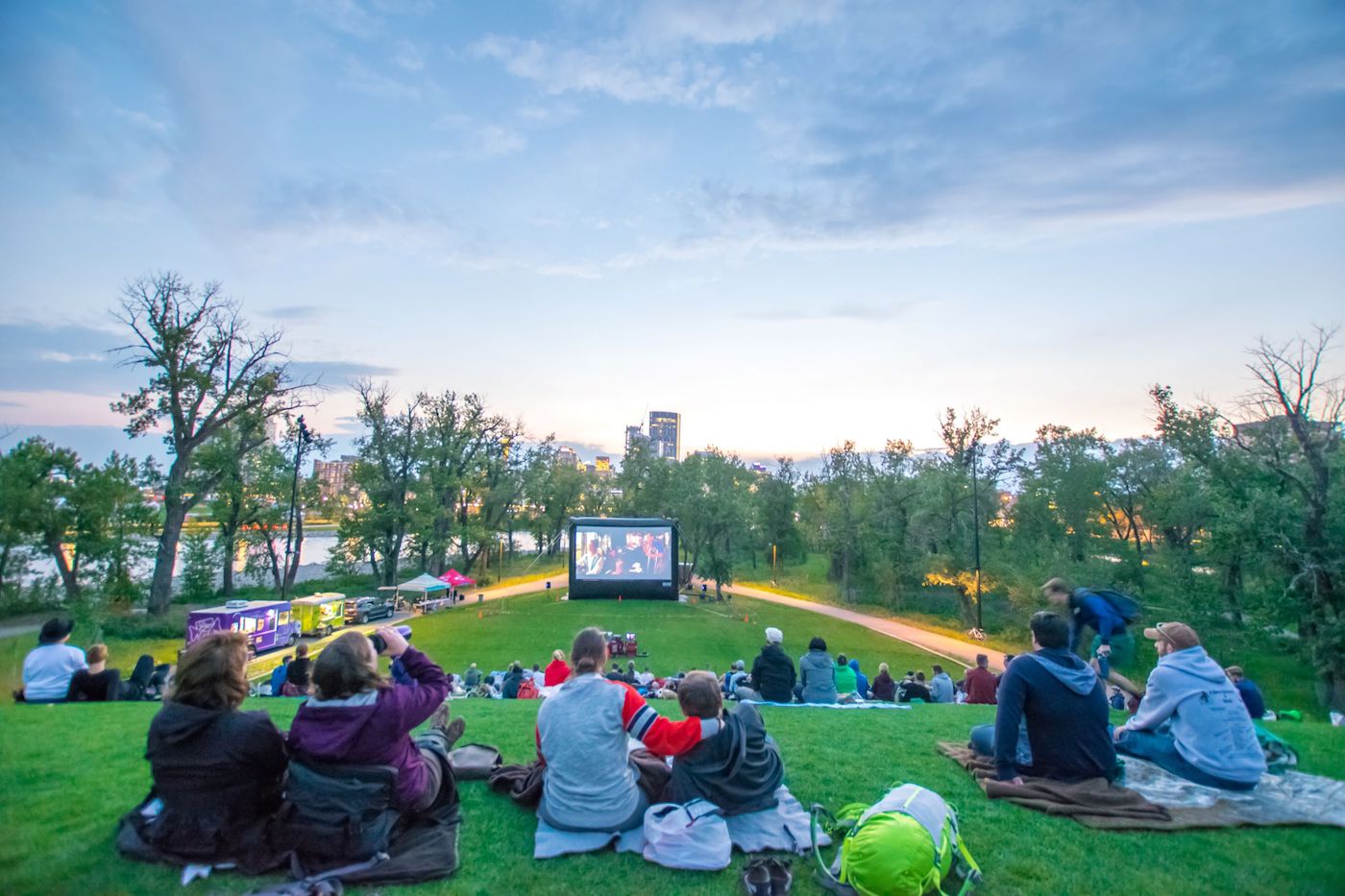 You don't have to sit in a freezing, air conditioned theatre to catch a movie this summer. Instead, check out one of the many outdoor movie screenings taking place around Calgary. In August, you can catch films like Aladdin at St. Patrick's Island on August 10, Jumanji at the Calgary Zoo on August 22 and Beat Street at containR on August 24.
Read more: Where to Watch Outdoor Movies in Calgary
When: August 10
If you love beer, you won't want to miss Dandyfest on August 10. Hosted by Dandy Brewing Company in Ramsay, this beer festival will feature food stations by chef Merritt Gordon, live music and beer from both local and other North American breweries. The festival runs in two sessions (from 11 a.m. to 3 p.m. and 4 p.m. to 8 p.m.), so make sure to snap up your $35 ticket as soon as possible.
Dandy Brewing Company, 2003 11 St. S.E., thedandybrewingcompany.com
When: August 14
If you've always wanted to join a roller derby league, you live in the right place — the Calgary Roller Derby league is ranked 34th out of 350 international teams in the Women's Flat Track Derby Association. On August 14, you can see what the sport and local league is all about at the Calgary Roller Derby's meet and greet night at the West Hillhurst Community Association. If you decide you want to join, the league is holding a boot camp from August 24 to 25 before rookie training begins.
West Hillhurst Community Association, 1940 6 Ave. N.W., calgaryrollerdery.com
When: August 15
The only thing better than snacking on grilled meat and drinking beer in the summer is doing it for a good cause, and that's exactly what you can do at Barley & Smoke. Held in support of Kids Cancer Care, this outdoor fundraising event will feature more than a dozen restaurants and breweries as they serve up sliders, ribs and beer. Guests can expect live music, a neon mini putt golf course, games and tasters from the grill with their $50 ticket.
Enmax Park, Elbow River Pathway and MacDonald Ave. S.E., barleysmoke.ca
Shop for furniture from the 1950s to 1970s at a new vintage store
Two local vintage purveyors — Bex Vintage and Mr. Mansfield Vintage — have teamed up to open a new store together. The shop is mainly focused around furniture and decor from the 1950s to 1970s, including teak dining tables, chairs, coffee tables, cool table and floor lamps, credenzas, wall art and clocks, knick knacks and more. There's also some vintage apparel and contemporary local art on the floor too.
Bex + Mr. Mansfield Vintage, 1611 14 St. S.W., bexvintage.ca; instagram.com
When: August 15, 17, 20, 22 and 24
Fireworks aren't just for Canada Day. Every year, pyro musical artists from around the world create amazing fireworks shows set to music in Elliston Park for Globalfest. Teams from the United States, Spain, China, Canada and the festival itself are featured on five different nights. The OneWorld Festival takes place in Elliston Park at the same time, offering a night market, cultural pavilions, live music and even citizenship ceremonies.
Elliston Park, 1827 68 St. S.E., globalfest.ca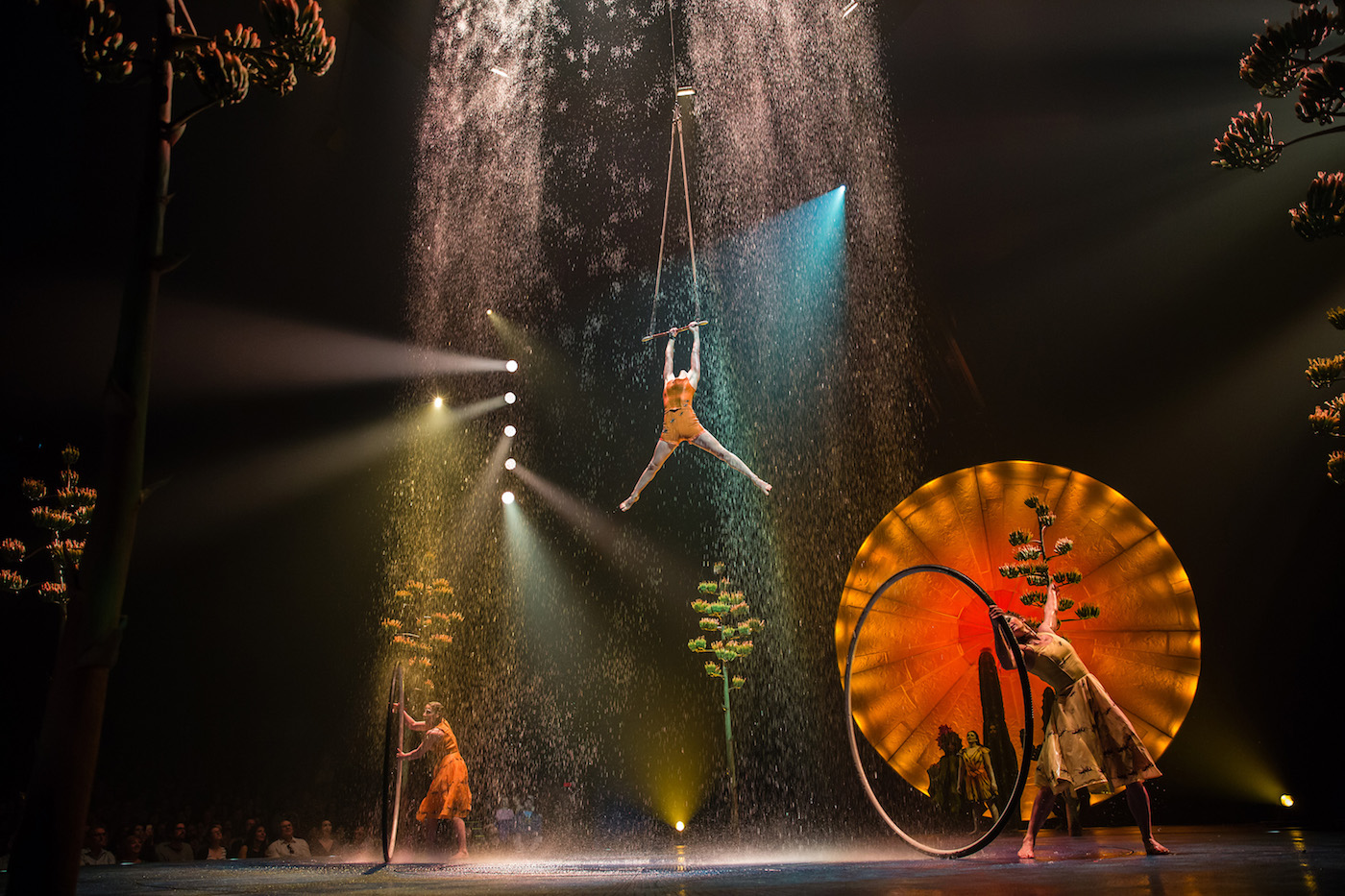 When: August 16 to September 22
Experience the magic and wonder of a Cirque de Soleil show as the Canadian circus arts company brings Luzia, one of its latest productions, to Calgary for around a month. Get ready to be amazed by acts that feature hoop diving with treadmills, contortion, Russian swings and more during this colourful, Mexico-inspired production.
Under the Big Top, Stampede Park, Lot 6, cirquedusoleil.com
When: Various dates
If you're still craving some rodeo action after Stampede, consider checking out one of the many small-town rodeos that take place around Alberta over the summer. There are at least seven taking place in August alone, including the Strathmore Heritage Days Stampede from August 2 to 5, the Pincher Creek Pro Rodeo from August 15 to 18 and the Okotoks Pro Rodeo from August 23 to 25.
Read more: 19 Small-Town Summer Rodeos in Alberta
When: August 16 to 25
Summer Feast is one of the best times to check out a new restaurant or revisit an old favourite. Participating restaurants will be serving special three-course lunch and/or dinner menus during the food festival. And the best part is that you can try them for a set price of only $25 to $65. This year's 27 participating restaurants include Bread & Circus, Buffo, Elbow Room, The Guild, Lulu Bar, Royale, Tavernetta, Winebar Kensington and more.
Various locations, summerfeast.ca
When: August 17 and 18
This month, change up your usual yoga routine by trying a goat yoga class at Granary Road. That's right, this class features real goats who walk around (and can even jump on your back if you want) while you practice yoga. The one-hour class is $20 per person.
Read more: Everything You Need to Know About Goat Yoga at Granary Road
Granary Road, granaryroad.com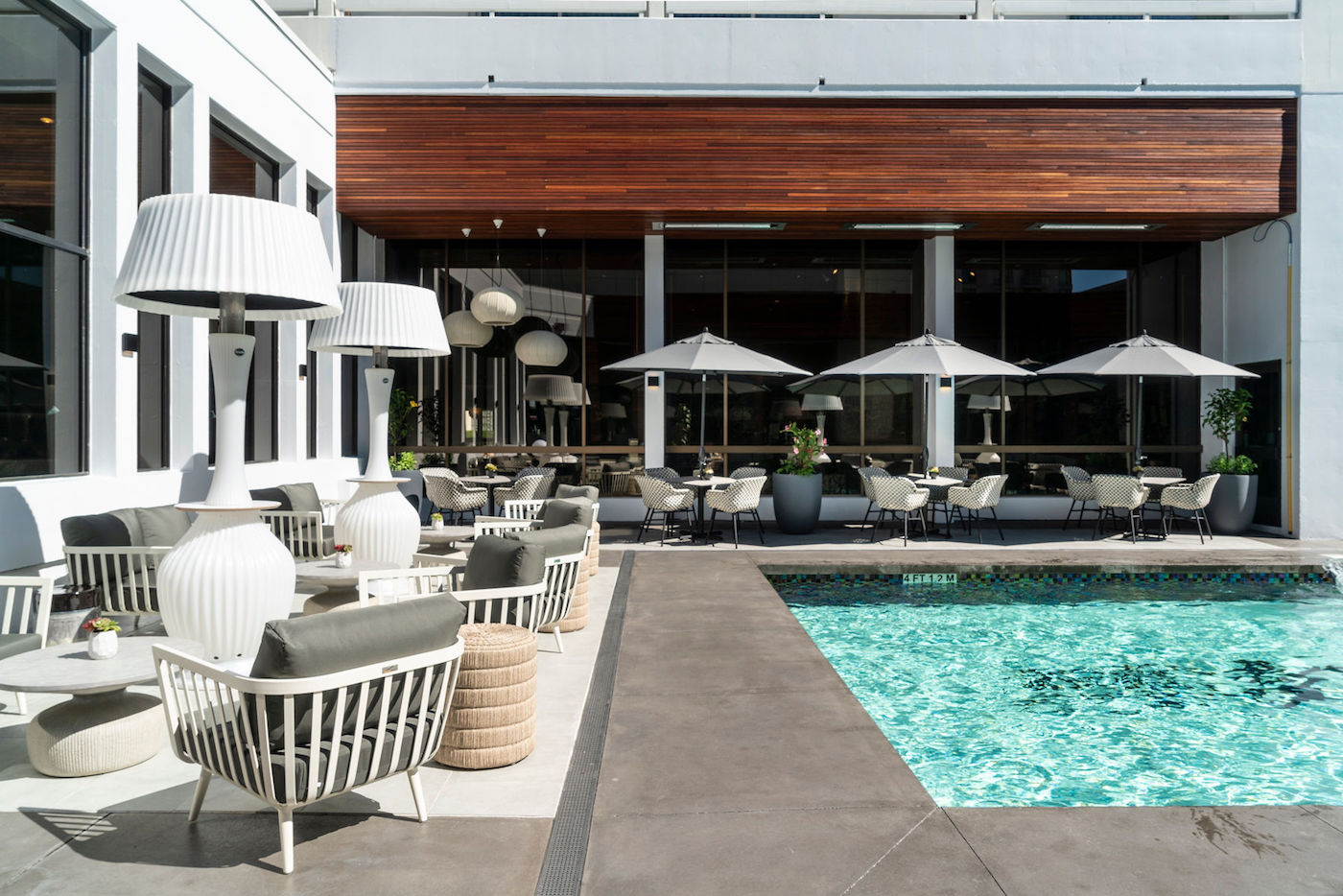 If you're looking for us this summer, we'll be lounging by Hotel Arts' newly renovated pool. The new and improved space recently re-opened just in time for summer and features a re-constructed pool with new tiling, a new poolside bar and new furnishings like heat lamps and fire-top tables. There's also a poolside menu offering breakfast from Yellow Door Bistro, cocktails and dishes like ahi tuna tacos and Korean beef short rib. Hotel guests can lounge by the pool for free and it's only $10 per person for non-hotel guests.
Hotel Arts, 119 12 Ave. S.W., 403-266-4611, hotelarts.ca
When: August 24
The Barley Belt is home to some of the city's best local breweries and distilleries, and they'll all be on full display during the Barley Belt Tap Tour. From 12 p.m. to 8 p.m., the area will be filled with food trucks, live music and of course, lots of beer. Walk, bike or take a ride on the free bus to check out as many of the participating venues as possible. Your $15 ticket ($5 of it supports the United Way of Calgary and Area) gets you started with a free beer.
There are at least 20 great places to host a picnic or barbecue this summer, whether you make a trip out to the mountains or simply venture out to your favourite Calgary park. And if you don't want to prepare the picnic yourself, you can always pre-order a picnic basket from River Café or Sauce Italian Market.
Read more: 20 Best Places For a Picnic or Barbecue in Calgary and the Mountains
When: August 28 to 31
Over the past two years, the Beltline Urban Murals Project has brought 15 stunning murals to the Beltline community. This summer, 15 more new murals will be added, and you can check them out during the third annual BUMP Festival. The festival will also feature art tours, outdoor cinema and more.
Various locations, yycbump.ca
View this post on Instagram
In July and August, you can pick your own fresh berries at Saskatoon Farm's 50 acres of u-pick fields. Guests can pick Saskatoon berries starting July 26, while sour cherries will be ready in August. Each bucket of berries you pick costs $15, plus there's a $2 grazing fee.
Saskatoon Farm, 403-938-6245, saskatoonfarm.com
When: August 29
Last year's inaugural Sashay, Fillet! event proved that local drag performers and chefs are the perfect pairing. If you missed it, don't worry — Sashay, Fillet! returns on August 29 during this year's Calgary Pride festival. You won't want to miss this night of canapés, drag-inspired cocktails and, of course, some amazing performances and food challenges executed in front of a live audience. You'll even see some familiar faces, including co-host Mijune Pak of Top Chef Canada and two RuPaul's Drag Race contestants (co-host Jaidynn Diore Fierce and judge Laila McQueen).
Hotel Arts, 119 12 Ave. S.W., eventbrite.ca; calgarypride.ca
Check out a new spectator sport this summer
Baseball, show jumping, polo, soccer — these are just some of the spectator sports that you can check out in and around Calgary during the summer months. Whether you're a diehard fan or watching a sport for the first time, here's what you should know.
Read more: Tips for Watching Summer Spectator Sports In and Around Calgary
When: June 28 to September 1
Dolly Parton, Garth Brooks, Kenny Rogers, Trisha Yearwood — there's no denying that these are some of the most iconic country artists ever. Stage West dinner theatre takes on some of these artists' most popular songs for the last production of its 2018-19 season, Legends of Country.
Stage West Theatre Restaurants, 727 42 Ave. S.E., 403-243-6642, stagewestcalgary.com
Go shopping in Mission or Kensington
Wine, sustainable clothing, records, skincare products, eyeglasses, flowers — the stores in Calgary's Mission and Kensington neighbourhoods have it all. This month spend a sunny Saturday exploring all the great shops these areas have to offer.
Read more: 19 Places to Shop in Mission; 38 Places to Shop in Kensington