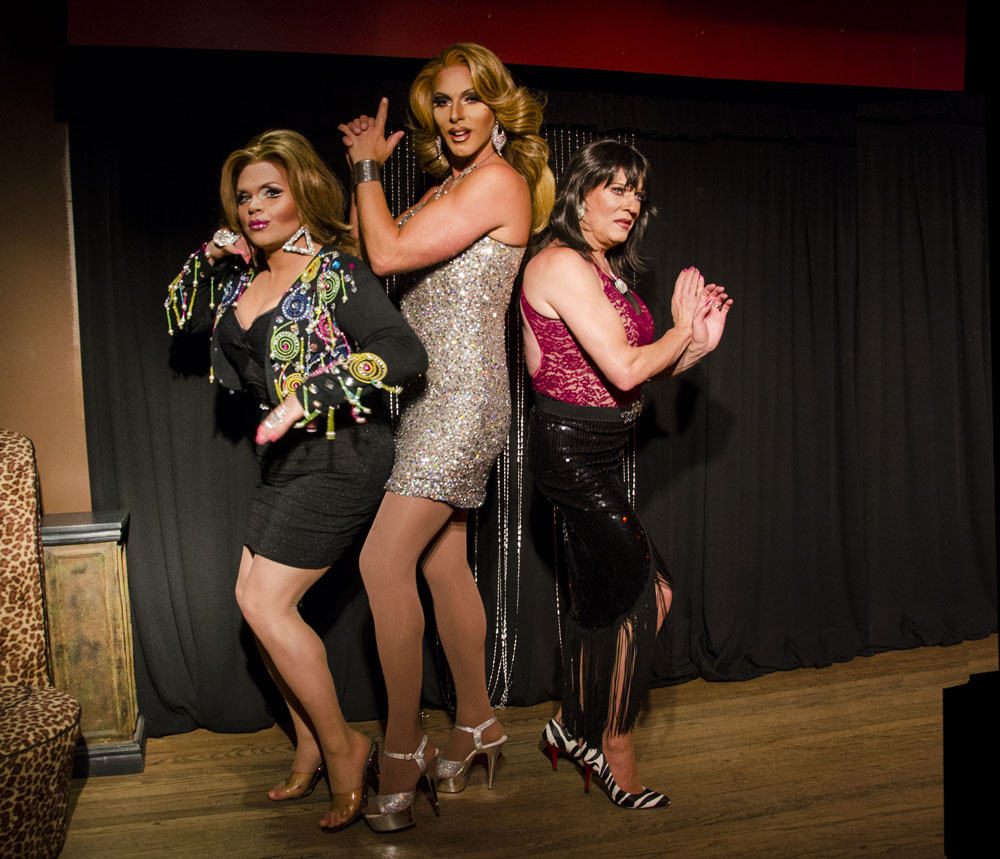 When Craig Taylor steps on stage, more than a few jaws drop. At 6'6″ in platform heels and wearing a fashionably tight dress, first impressions of Taylor can be striking for audience members, particularly for those who have no idea what the evening has in store.
"A lot of the women think it's funny as heck to not tell their men where they're going," Taylor says. So it's his job to get everyone comfortable and laughing once they discover they've been, for lack of a better word, dragged out to a drag show.
Taylor hosts Carly's Angels, the long-running drag dinner-cabaret at Lolita's Lounge, though on stage, he's better known as the eponymous Carly York-Jones. Carly's Angels has been a mainstay at the Inglewood venue for the last 16 years with Taylor and two other queens – Tara Extravaganza and Mercedez – performing nearly every Saturday from September through July.
The trio lip sync through a repertoire of character tributes and costume changes, involving the audience whenever they can. More often than you'll find him onstage, you'll find Taylor in an audience member's lap. "The show is very interactive, it's very classic," Taylor says.
The Angels' repertoire is heavily influenced by divas of the '50s and '60s with more contemporary selections extending into the '80s. Extravaganza, the glamorous queen, might channel Shirley Bassey or Dolly Parton, dressed to the nines and hair to the heavens. Mercedez, the most seasoned with 32 years of performing, will tackle equally seasoned drag favourites such as Cher or Reba McEntire. Taylor is the comic relief, choosing to perform songs in other languages or turning the camp up.
While drag is nothing new for some fans, Taylor says the show can be a way to introduce a typically straight audience to a culture that has been prevalent in the gay community for a good part of the last century. Between sets, the queens have answered questions like where they put certain male appendages, the differences between transvestite, transsexual and drag, or questions from parents about their own gay children.
During the month of December, the Angels make a campy holiday even campier with a Christmas-themed show, but if you wanted to make your yuletide a little gayer, you might be out of luck. Taylor advises booking tickets five to six weeks in advance.
For more information visit lolitaslounge.ca.
---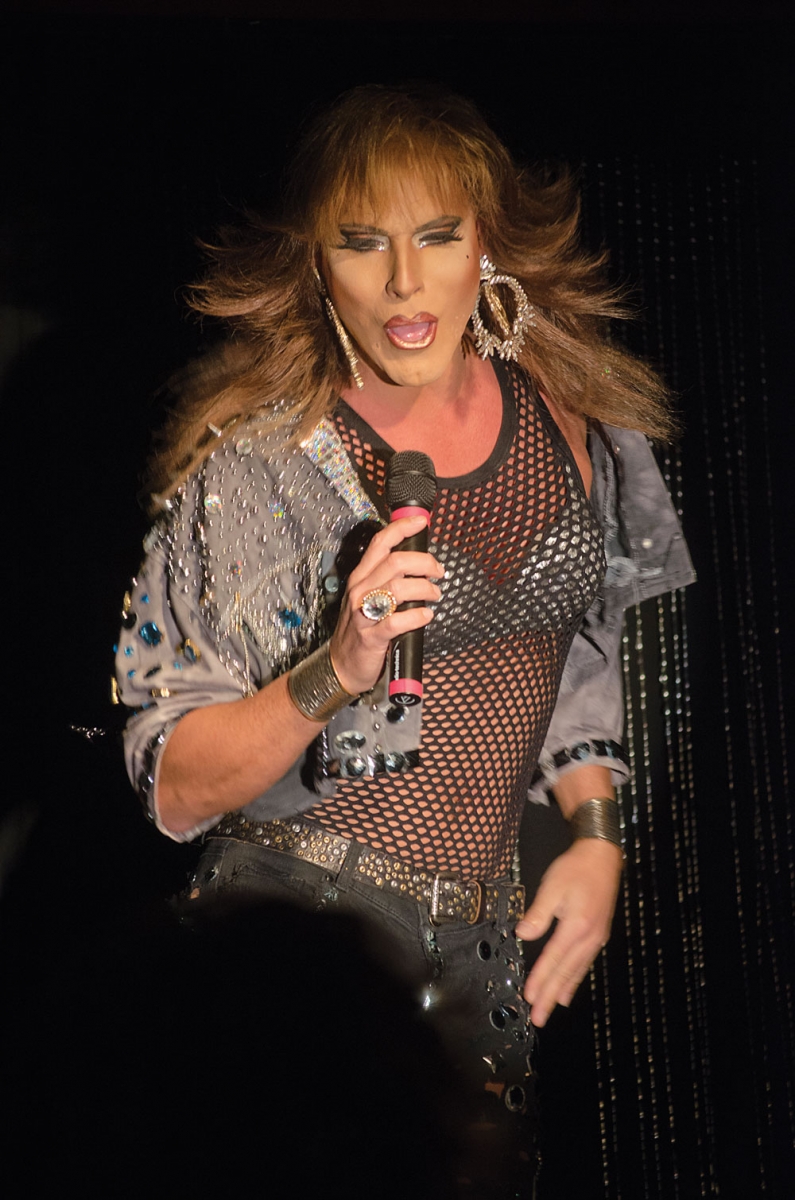 Craig Taylor performing.