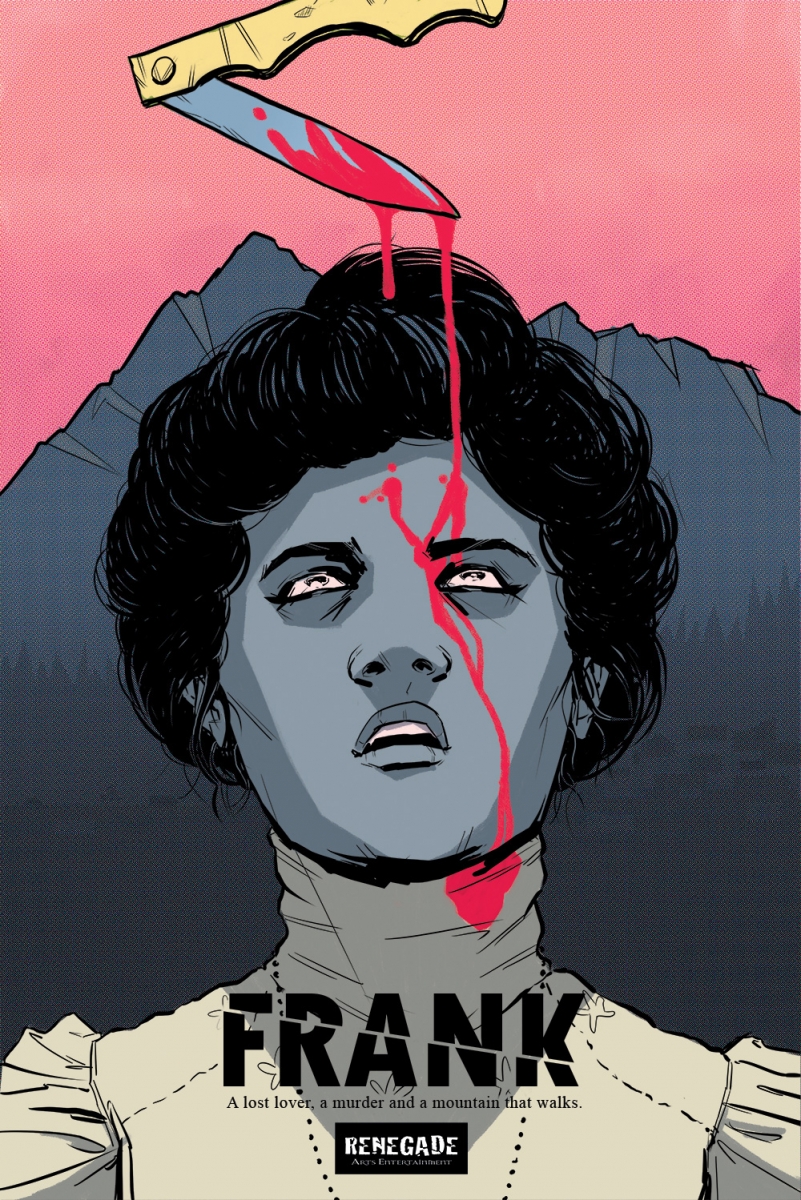 all Comic illustrations courtesy Ben Rankel
The cover of Ben Rankel's new comic book, Frank.
During the early-morning hours of April 29, 1903, a rockslide down Turtle Mountain near Crowsnest Pass, 220 kilometres southwest of Calgary, wiped out part of the coal-mining town of Frank.
Now, 114 years later, Calgary comic book creator Ben Rankel is using the deadliest rockslide in Canadian history as the setting for a graphic novel.
"I wanted to create something that was set in Alberta and based on local history," Rankel says of his comic, Frank. "Lots of people set comics in L.A. or New York, but we live here and we can set stories here. We don't focus on that in our pop culture enough."
Once completed, Frank will count more than 100 pages, by far the longest and most involved project Rankel has ever worked on. The Calgarian quit his job nearly a year ago and has been writing, illustrating and colouring full-time ever since.
While the comic is based around a real event, Rankel is taking liberties with the historical details that surround the slide. The core of the story is a crime thriller centred around a character named Eve, who relocates to Frank from Calgary and gets caught up in a murder mystery.
That said, the dramatic rockslide will inevitably play a starring role.
"We'd drive by it all the time when I was a kid and it was always a really cool, mysterious place," Rankel says. "There are tons and tons of rock spread out across the entire valley. It's pretty quiet except for the wind, and you get this eerie feeling as you're looking out toward where the townsite used to be. It's a good start for this kind of story."
Frank is being released this September by Canmore's Renegade Arts Entertainment. You can pick up a free 18-page teaser at the Frank Slide Interpretive Centre and the Calgary Comic and Entertainment Expo from April 27 to 30, as well as at various comic retailers for Free Comic Book Day on May 6.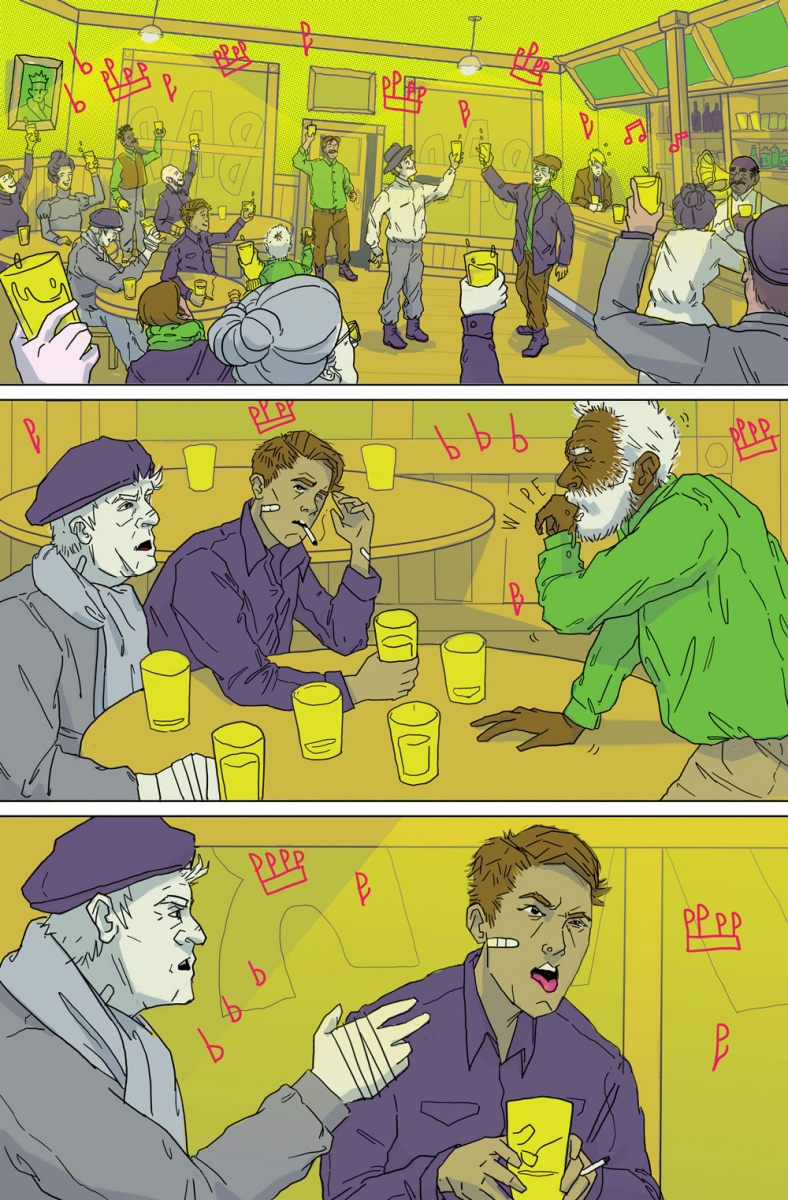 Comic illustrations courtesy Ben Rankel
A page from Ben Rankel's comic book, Frank.