Fruit juice in a fruit: pineapple or watermelon is scooped out of a freshly cut fruit, blended with ice, and poured right back into the shell. By now you can probably use all the hydration and vitamins you can get, right? Just look for the booths displaying rows of watermelons and pineapples. $12.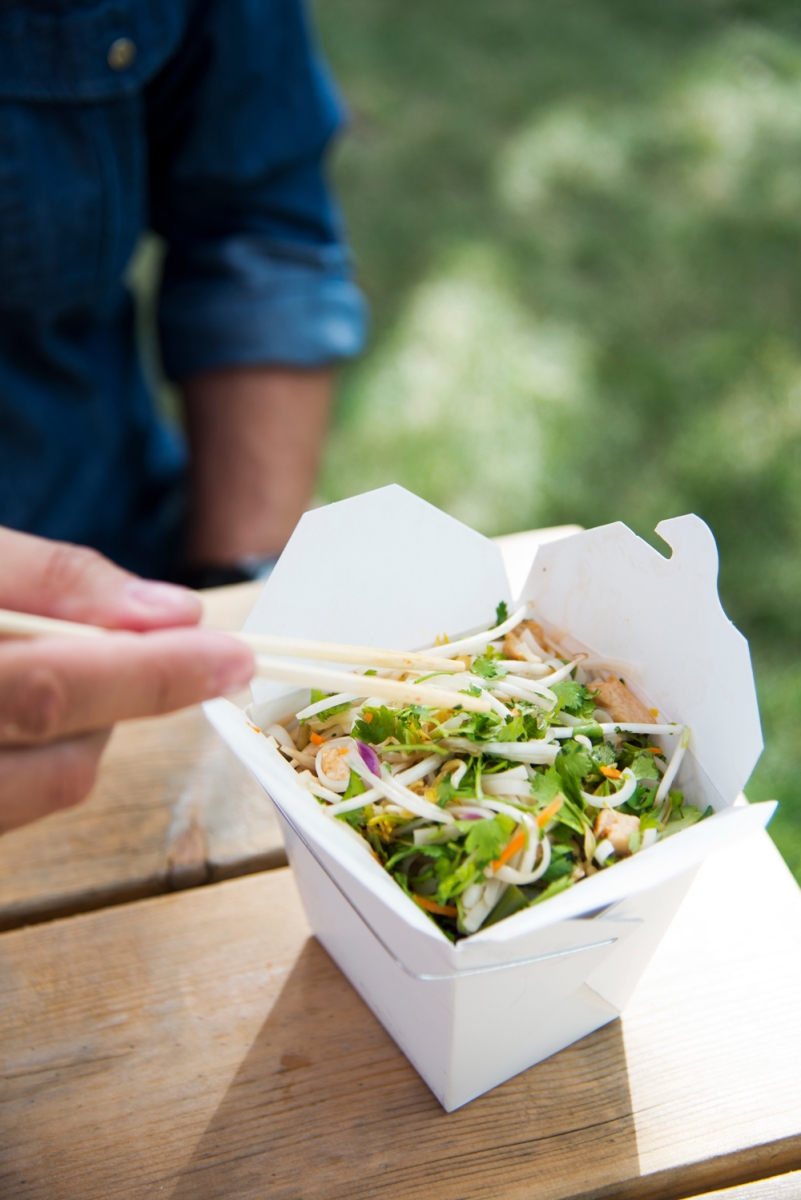 The Salt Spring Noodle Bar serves up a variety of noodle dishes like Pad Thai (shown here) or Malaysian Peanut in either chicken and vegetable or meatless versions. Lots of tasty condiments are available including lime juice, chopped peanuts, and Sriracha. $10-12.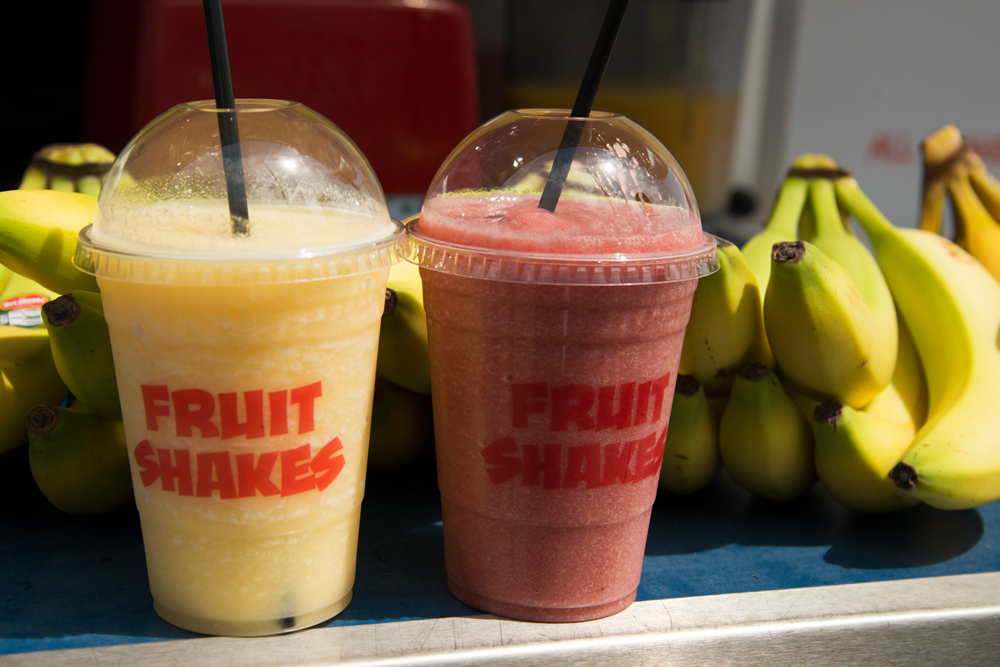 Time for some more fruit. The Fruit Shake booths blend up a bunch of fruit combos like Berry Blast (mixed berries) or Caribbean Colada (mango, coconut, pineapple). $6.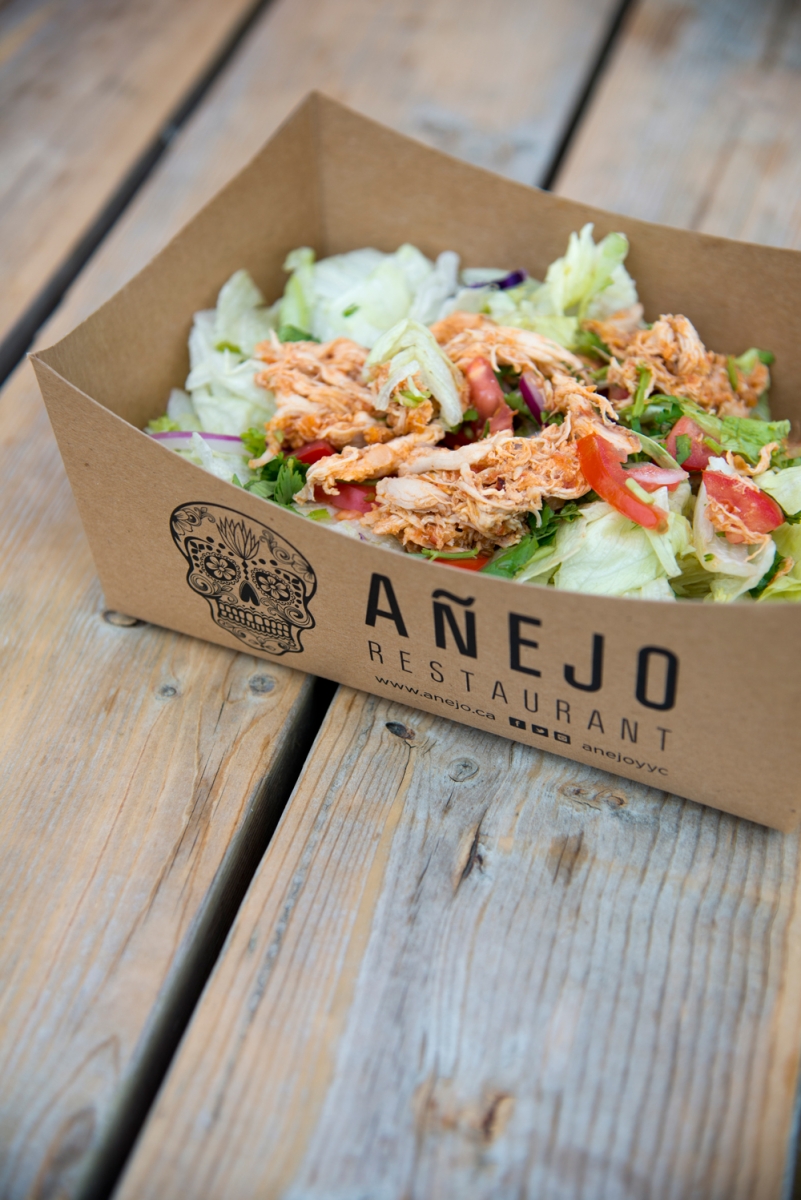 Pop downstairs in the Big Four Building to visit the Añejo Taco Shack where you can pick up a giant salad topped with their traditional taco fillings like shredded chicken or corn and bean. Don't forget to add guacamole for an extra serving of fruit. $12-15.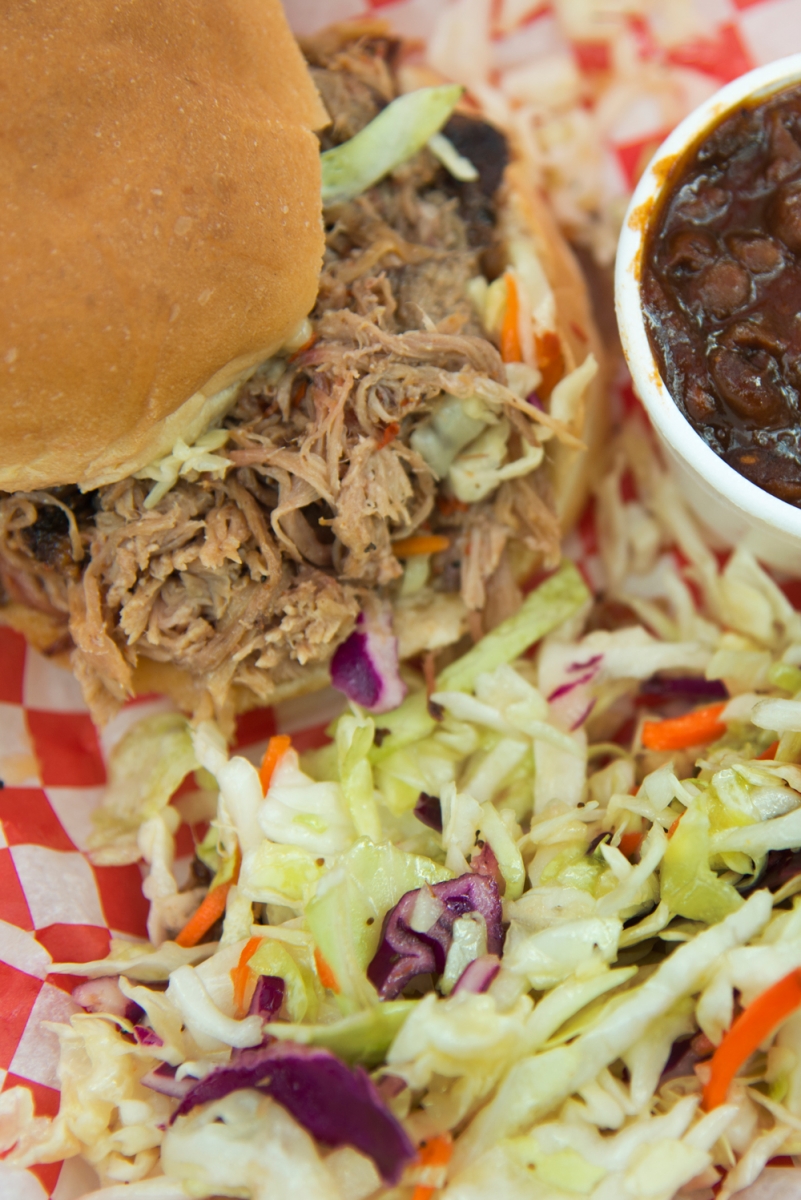 Did you ever think you'd find barbecue on a healthy eats list? At Holy Smoke, pair a pulled pork sandwich with a huge helping of coleslaw (NOT the creamy kind) and a side of extra-flavourful baked beans and you've got a surprisingly well-balanced meal with nary a deep fryer in sight. Also located in The Range International Food Market in the Big Four. Sandwiches $8-10; sides $3