Weaselhead Flats quick facts
Size: 237 hectares (2.37 square km)
Type of park: Natural environment park
Location: Southwest Calgary, at the west end of Glenmore reservoir, between South and North Glenmore Parks.
Where to park: Park in the lot at 66th Avenue and 37th Street S.W. (It's just before the entrance to North Glenmore Park). Walk west to join the pathway that takes you down into the park.
Things to do: Hiking, biking, running and nature exploration.
Good to know: To get down to the park you'll have to go down a steep hill – and climb up it again when you leave. If you are looking for a good workout, this hill is a close cousin to the Memorial Drive stairs.
About the park: 
Weaselhead Flats is made up of a deciduous forest with balsam poplar, trembling aspen and white spruce, and the flats of the Elbow River delta, where willow and water birch grow. A round trip from the main parking lot following either of the two paved pathways is between four and five kilometres. It takes about an hour at a moderate pace.
---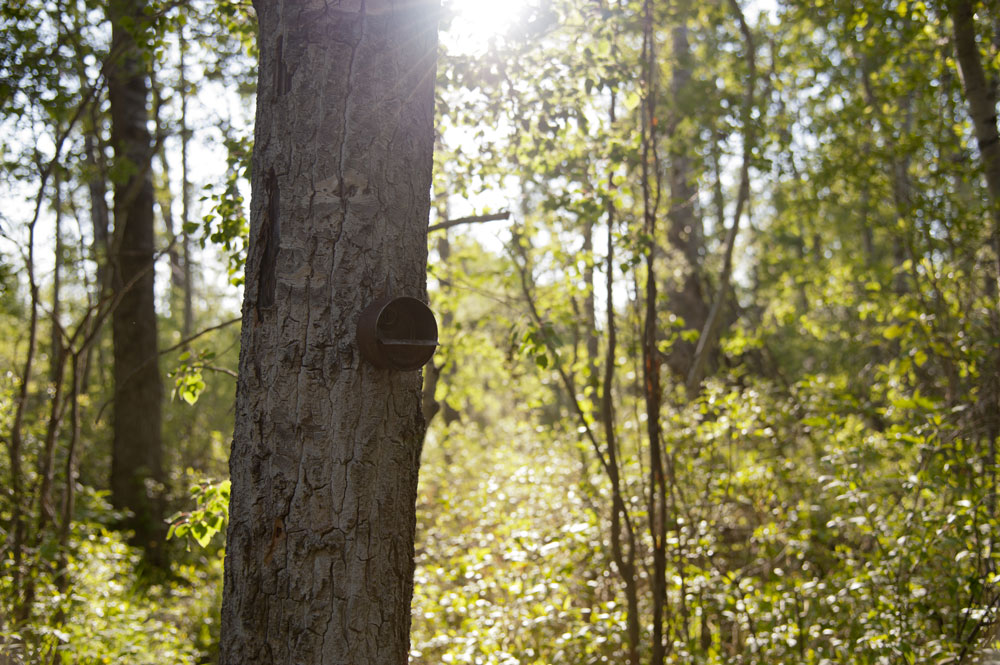 The rich variety of habitats in the park means plenty of bird life, including herons, chickadees, Great Horned Owls, redpolls, Pine Grosbeak, Trumpeter Swans and several species of hummingbird. Over the years, bird lovers and nature enthusiasts have put up little birdhouses and feeders all over the park. Keep an eye out for these lovely installations.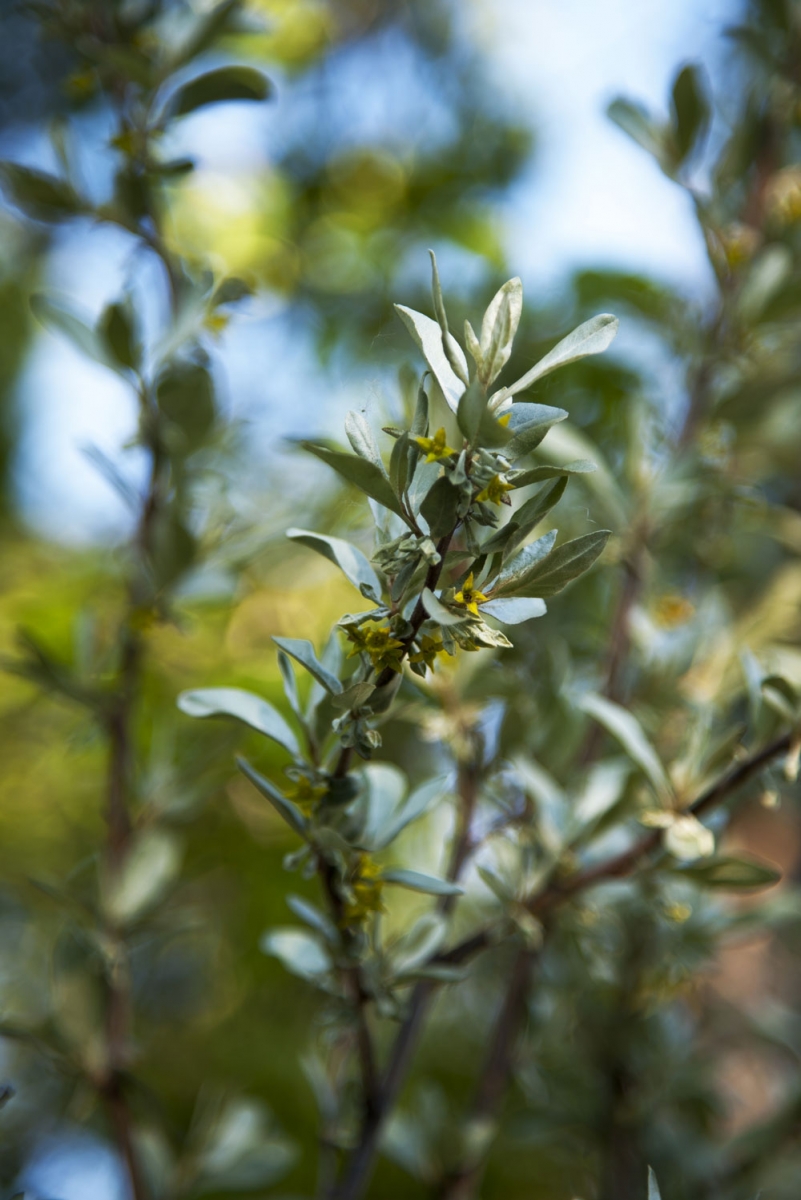 Visit the park in early June to catch the Wolf Willow in bloom. The bushes have silvery-green leaves and small yellow trumpet-shaped flowers that have a honey-vanilla smell.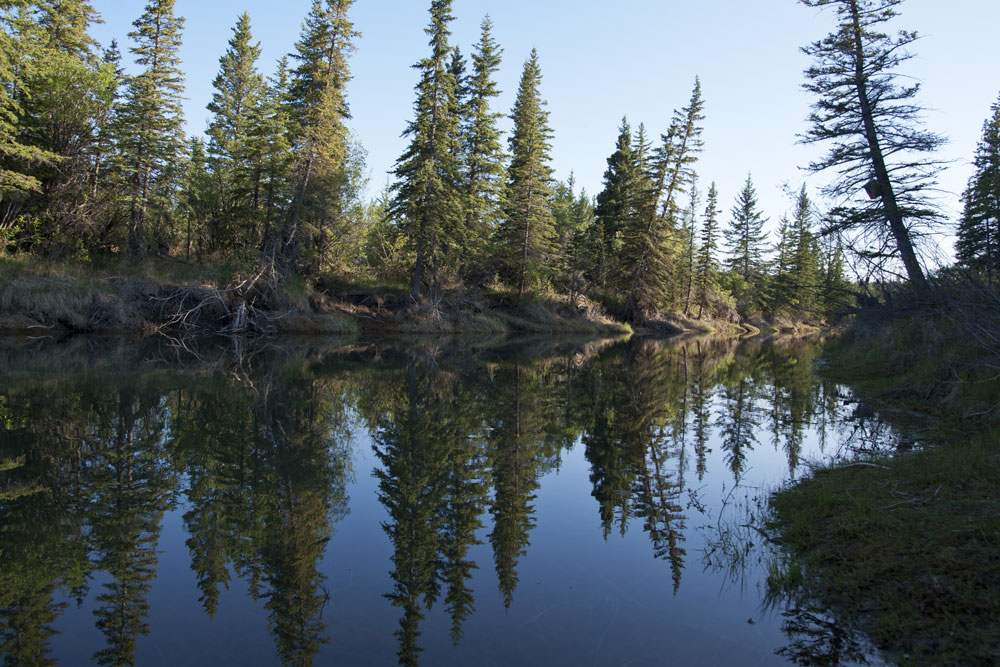 Once you've crossed the concrete and turquoise bridge spanning the Elbow River, you can continue straight along the paved pathway – it's a favorite for cyclists – or head north along the Elbow. You'll know you're on the right track when you see this view from the small wooden footbridge that crosses a side channel of the river.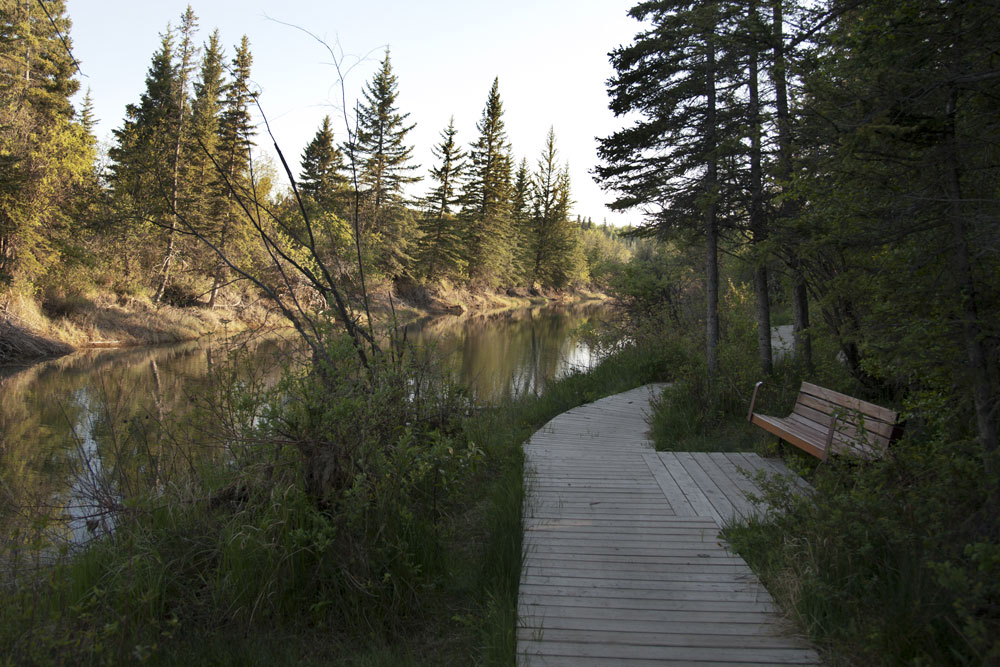 If you duck off the main path to follow the side channel, you'll find lots of quiet spots along the boardwalk to sit and rehydrate from the walk.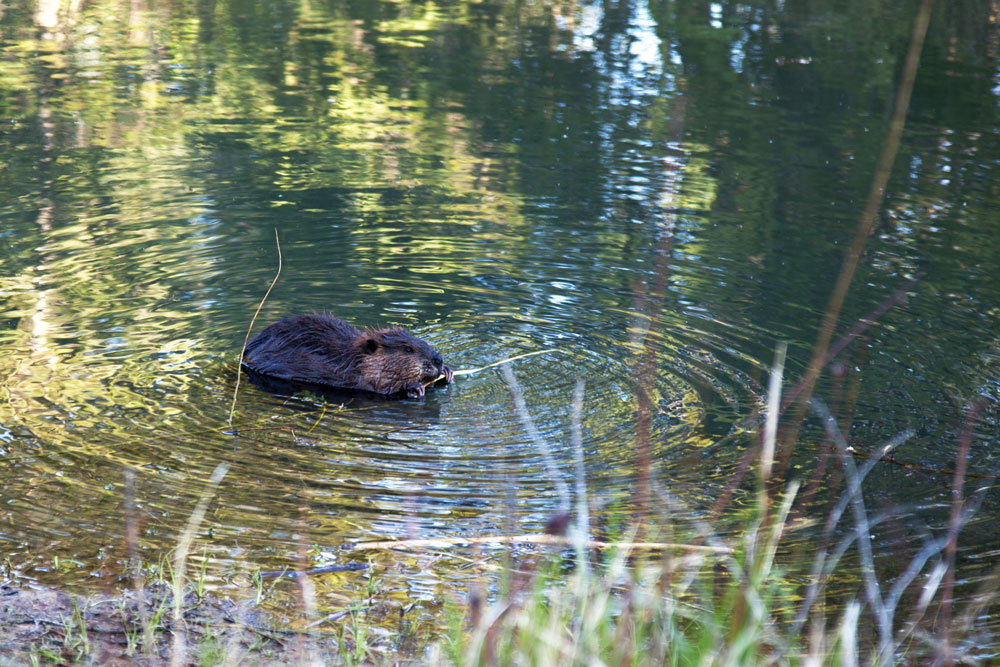 Keep an eye out for water birds, beavers and muskrats swimming along this quiet waterway – and the odd kayaker gliding by as well.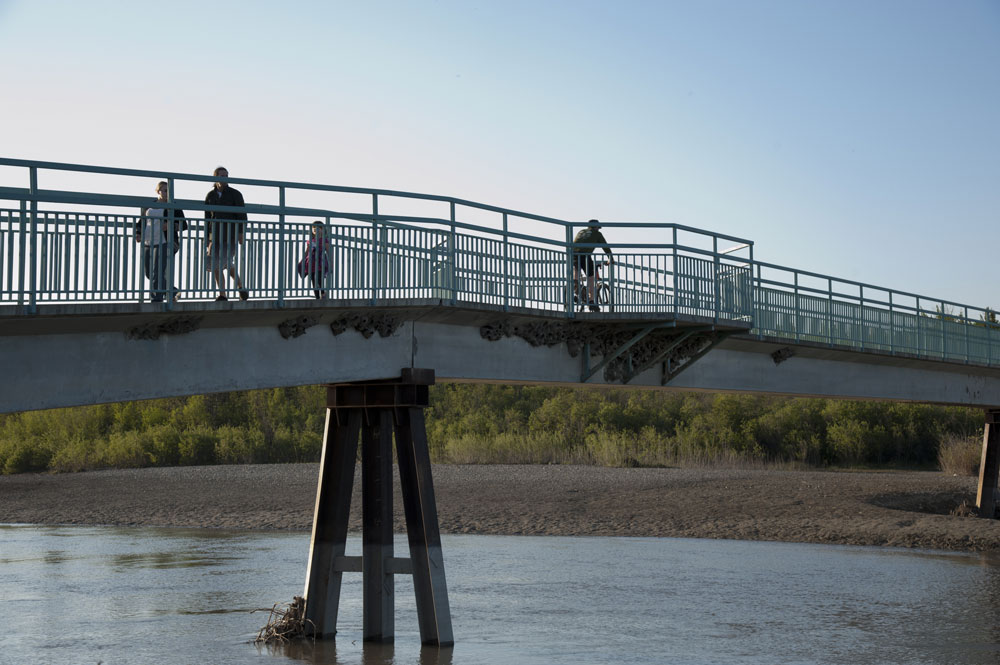 Before you head back across the Elbow River on your way out, take a look under the bridge. Cliff Swallows have built their nests underneath, and in the evening when the bugs are out, you can see the birds swooping back and forth over the water catching their dinner.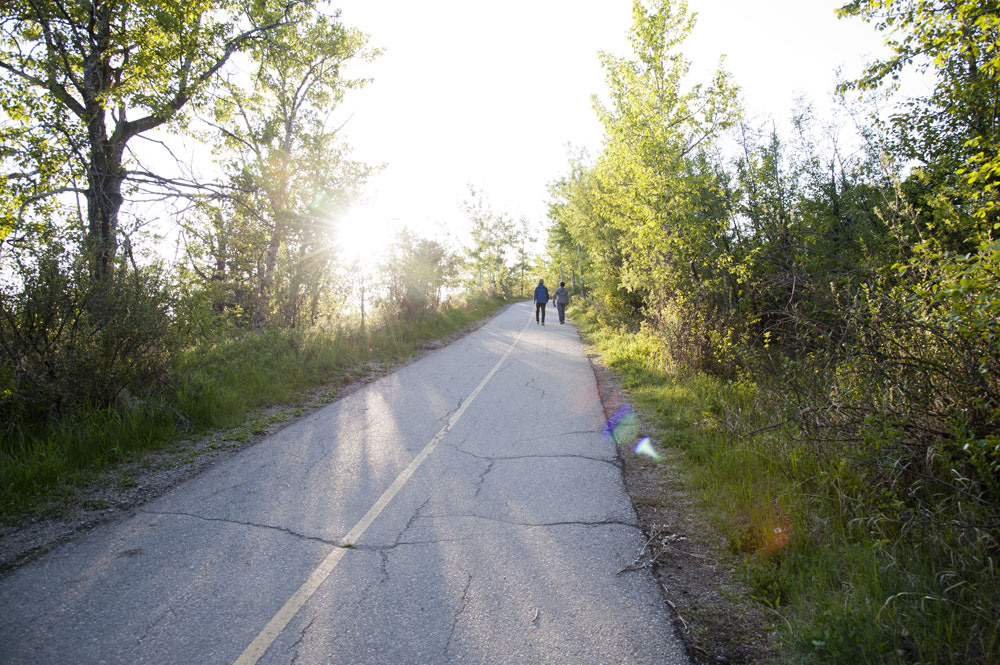 Remember to save a bit of energy for your climb back up the big hill. There are benches at the halfway mark and at the top, where you can sit and enjoy the view over the flats where the Elbow flows into the Glenmore Reservoir.