A decade ago, Texan Craig Cameron started the sport of Extreme Cowboy Racing, where horse riders race through obstacle courses while displaying horsemanship skills. Though it has taken a while to migrate north, today, it's Calgary women who are dominating these events.
One weekend a month, from March to October, Calgary-area riders gather at the Cochrane and District Agricultural Grounds to compete in Extreme Cowboy Alberta. If you're worried about not "getting it," Christina Hambrook, a pro-level competitor, says anyone can appreciate the skill involved in navigating the courses. "Even if you don't know anything about a horse, you can see that a horse just crossed a teeter totter," she says.
Though men and women compete against each other, it's Calgary-area women that are storming the field. Grade 10 student Heather Burchnall picked up Extreme Cowboy four years ago and, in November 2016, won Youth All Round High Point Champion at the world competition. "Women really practice and perfect their manoeuvres," says Burchnall on why women are dominating the sport. She practices often, developing a skill belied by her age. "When you're riding at a high level at my age, some people say you shouldn't be riding in non-pro [a competitive amateur division]," says Burchnall, "I ignore it and focus on my horse."
Though there are many obstacles in the sport, age is not one of them. Doris Heintz, a rider in her 80s, rode her chestnut gelding, Happy, to a 10th-place finish in the over-55 age category at last year's world competition in Houston, proof that growing old doesn't mean riding into the sunset.
For Hambrook, who frequently introduces riders to the world of Extreme Cowboy events and knows what it takes to succeed, the trick is having confidence in yourself and your ride. "You have to trust your horse and your horse has to trust you. You ask them to do things they would not do in the field, like go through a curtain of dangling beach noodles [where] they can't see the other side," she says. "You have to get out of your comfort zone. You have to be brave."
See Extreme Cowboy riders in action June 11 at the 2017 Race Series EXCA Single Points in Cochrane. extremecowboyracing.wildapricot.org.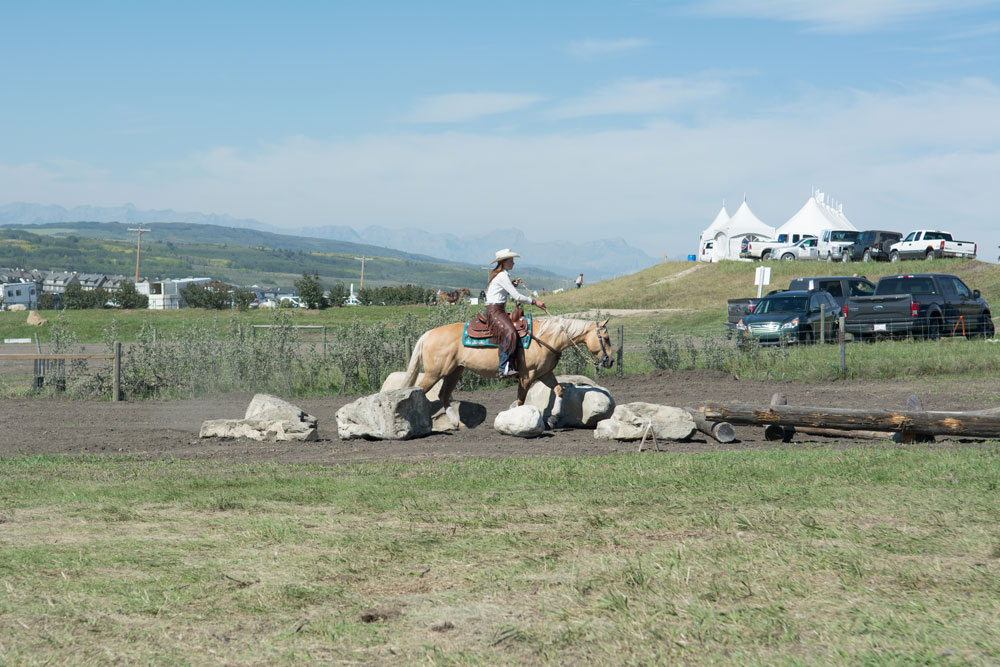 Photograph by Blake Wickland