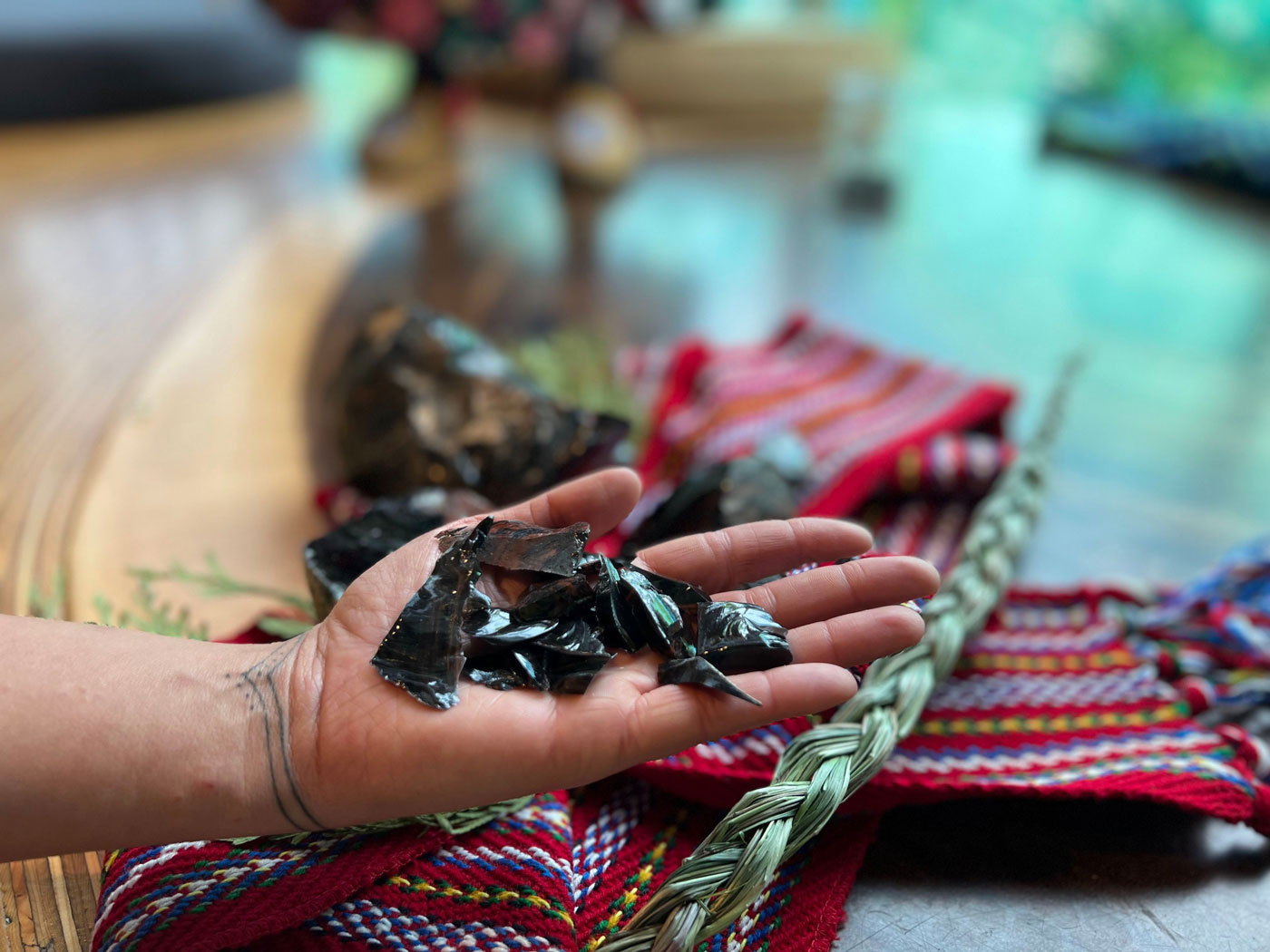 June is National Indigenous History Month, a time to reflect on and celebrate the contributions of First Nations, Inuit and Métis people. National Indigenous Peoples Day takes place this month on June 21 and there is also Aboriginal Awareness Week Calgary from June 19 to 25. During this month (and beyond), it's important to take time to learn about, acknowledge and appreciate Indigenous culture and history.
Here are some upcoming events where you can learn more about Indigenous culture and stories this month.
When: Multiple dates
The Calgary Public Library, which offers educational resources on Indigenous culture and history, is holding several events for both adults and children over National Indigenous History Month. You can attend a National Indigenous Peoples Day event highlighting Indigenous athletes on June 21, watch a screening of three short films by Stardale Women's Group on June 24 and more.
When: June 19 to 25
Aboriginal Awareness Week Calgary (AAWC) returns this year from June 19 to 25 with a theme of "Keeping the Circle Strong through Language and Culture." The week includes an Indigenous Variety Showcase on June 19 at the National Music Centre, as well as an Indigenous Handgames Tournament and National Indigenous Family Day & Powwow on June 25 at the Calgary Stampede Grounds.
When: June 21
The University of Calgary is celebrating National Indigenous Peoples Day with the latest edition of its Campfire Chats. This free webinar runs from 3 p.m. to 4:30 p.m. and will feature Traditional Knowledge Keepers and allies, including Leroy Little Bear, Dr. Tasha Hubbard and Marie-Eve Marchand, speaking on the Buffalo Treaty.
When: June 21
On June 21, you can join the 2022 Walk for Reconciliation, which runs from the Harry Hays Building to Fort Calgary and will be followed by performances, speakers and a community picnic. That same day, Fort Calgary will also be launching a new temporary visual arts exhibition called Our Stories, Our Voices, Our Ways that features Indigenous artists.
Guests can also visit ongoing exhibits like Daphne Boyer's otipemisiwak until June 26 or watch the Making Treaty 7 film Istotsi — The Land We Live On until October 2.
950 9 Ave. S.E., fortcalgary.com
When: June 21
Pop by Olympic Plaza on National Indigenous Peoples Day to hear music performances curated by Alanna Bluebird-Onespot and see a Mini Powwow presentation.
Olympic Plaza, artscommons.ca
When: June 21
On June 21, join the Aboriginal Friendship Centre of Calgary for an afternoon barbecue at the Calgary Marlborough Community Association that will feature traditional games and a round dance.
Calgary Marlborough Community Association, 636 Marlborough Way N.E., @afccalgary
When: June 21
Making Treaty 7 and The Grand have teamed up for a free meet-and-greet in The Grand's lobby on National Indigenous Peoples Day. Stop by from 5 p.m. to 8 p.m. to hear DJ Caylem Simeon and snack on Indigenous fare.
608 1 St. S.W., 403-205-2922, thegrandyyc.ca
When: June 21
To mark National Indigenous Peoples Day, Heritage Park is showcasing a multi-media performance of New Blood: A Story of Reconciliation. Focused around Chief Vincent Yellow Old Woman's life story and the Blackfoot people's history, the production features Indigenous dance and poetry as well as Blackfoot music.
Heritage Park, heritagepark.ca
When: June 21 to 25
Check out the wide range of activities taking place at Telus Spark during the science centre's Indigenous Science Days. Guests can learn about different powwow dances, shop at an Indigenous art market, attend a caribou tufting or fish scale workshop, check out an IndigeSTEAM showcase, watch hip hop performances and more.
220 St. George's Dr. N.E., 403-817-6800, sparkscience.ca
When: June 23 to 24
The Indigenous Awareness Week Artisan Market runs from 10 a.m. to 8 p.m. over two days at Southcentre Mall. Held in the mall's Centre Court, the market starts with an opening ceremony that will have a traditional dance performance and an opening prayer and blessing with Elder Dian EagleSpeaker. There will be nine Indigenous vendors to shop from, as well as a resource centre where guests can learn more about Indigenous culture. There will also be an opportunity to donate to Bear Clan Patrol Calgary.
100 Anderson Rd. S.E., southcentremall.com
[Note: This story has been updated to reflect the revised dates and name of the Indigenous Awareness Week Artisan Market.]
[This story was updated to reflect 2022 events on June 15, 2022.]