This stuff is not cheap and whether or not the average weekend warrior needs it is debatable, but nevertheless, here are three undeniably awesome gear items that you may feel inclined to invest in this year.
Camp Chef Portable Sequoia Propane Fire Pit – $160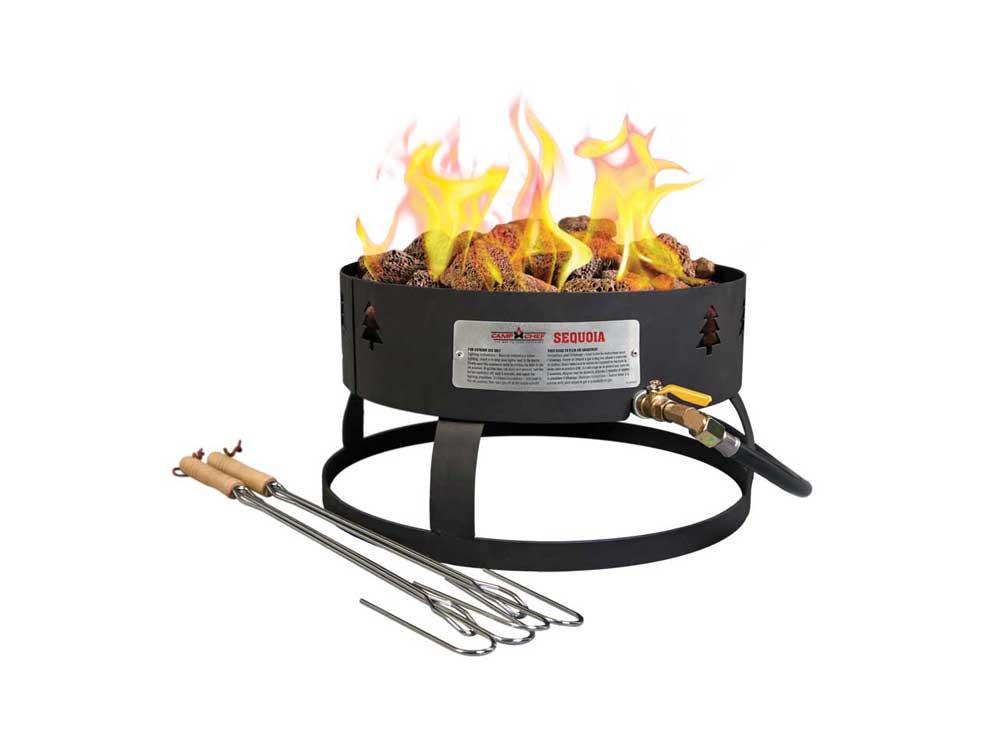 photograph supplied by camp chef
Spending $160 on a campfire when you can build your own for next to nothing may seem a bit extravagant, but all the wood in the world won't help you stay warm if burning it is banned. Portable propane fire pits are permitted during fire bans and guarantee your camping party the essential experience of gathering around an open flame. Clean burning also means you avoid face fulls of smoke while still being able to roast a mean 'mallow. The propane flame may not have the same woodsy whimsy as a crackling campfire but it sure beats sitting around in the cold and dark.
Available at MEC, mec.ca
Yeti Tundra 45 Cooler – $450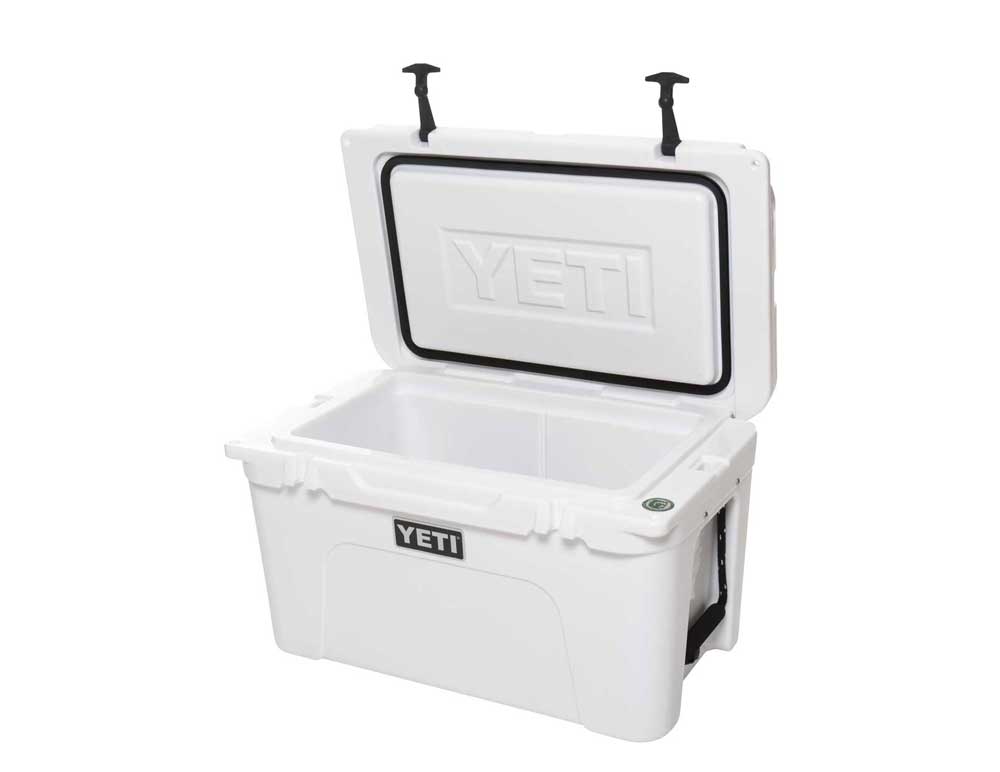 photograph supplied by yeti
It used to not be possible to spend $450 on a cooler, even if you wanted to. Thankfully, we now live in a world with rotational-molded, dry-ice compatible and Interagency Grizzly Bear Committee certified (seriously) grizzly-resistant coolers. Yeti coolers are nearly indestructible and, with two inches of insulation, will retain ice for about a week depending on conditions. Useful for hunting or longer escapes from civilization, it might be overkill for your camping six-pack, unless of course there are grizzlies nearby.
Available at Atmosphere, MEC and other retailers, atmosphere.ca; mec.ca
Treeline Outdoors Tamarack Constellation Roof Tent – $2,915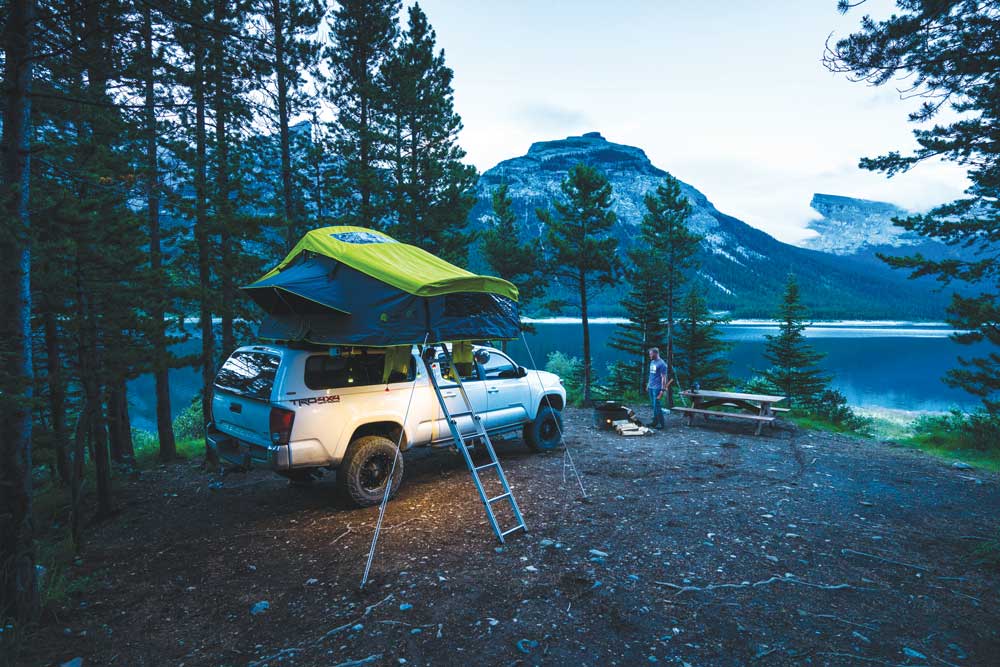 photograph supplied by treeline outdoors
If you aren't quite ready for the #vanlife but still want a taste of the dirtbag dream, a roof-top tent, such as this one by Turner Valley-based Treeline that features dual skylights for optimum stargazing, is where you'll want to lay your head. Conveniently quick to set up, the tent mounts to the roof rack of your vehicle and expands upward, providing an elevated sleeping surface out of the dirt and away from creepy crawlies. Exponentially pricier than the standard tent, you should probably be planning to use it more than one or two nights a year.