Lauren Bagliore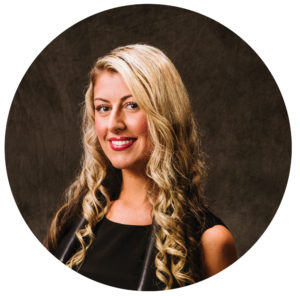 Fashion designer Lauren Bagliore travels frequently between her native New York City, where she has a studio in the garment district of Manhattan, and her adopted hometown of Calgary, where she has a second studio and concept shop in Inglewood. In addition to all her work-related travel, Bagliore and her husband love to holiday in Italy.
What's your philosophy when it comes to packing?
"I've had to become a more savvy packer. When I was first dating my husband, because I'm from New York and he's from Calgary, going back and forth I would bring everything but the kitchen sink. But now that I have a business and homes in two countries, I have to be smart with what I bring. I can't say I'm a total minimalist yet – I aspire to get there – but as a woman I think that's kind of idealistic, especially dealing with two different weather systems in two different countries."
What brand of luggage do you use?
"I've tried so many different brands, but, believe it or not, I use a Samsonite four-wheel that's easy to move around. I usually have some of my sample pieces in there as well as my personal pieces. Back when I'd be bringing my collection to different showrooms all over the city, I would use a hockey bag, this big Easton goalie bag. I'd always get these looks at the airport and I'd be like, 'I'm not a hockey player!'"
Do you have a routine once you've boarded the airplane?
"I try to work between New York and Calgary. It's a four- to five-hour flight so I'm trying to maximize my time. If I'm going to Europe I try to be more relaxed. I do love to read an old-fashioned book. I'm not a Kindle user – I love the smell of a book and the weight of it in my hands."
What's your best advice for navigating airports?
"I've missed flights in the past and that's just the most horrible feeling, you're so stressed. Sometimes it's out of your control, but it's just the worst feeling in the world, so I've learned to give myself more than enough time. Leaving earlier is always better. I used to make fun of my dad for that, but he's so right! I learned the hard way. With age comes wisdom." – S.A.  
"I design what I wear, I design what I love, and I design what I need. I knew, with my lifestyle, I needed pieces that were functional, easy to pack, not too heavy but also versatile."
 Lauren Bagliore's 4 travel essentials
Gluten-free snacks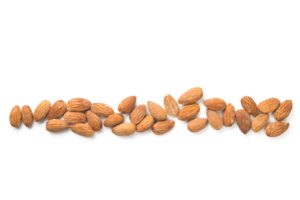 "I've been gluten-free forever, before it was a big thing. The airlines are just starting to get a little better with options but I think they have a long way to go."
Pour-over coffee maker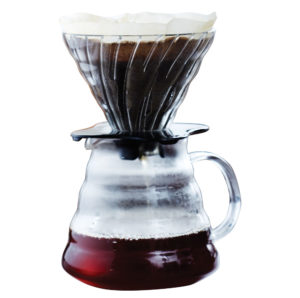 "I love my espresso a certain way. Whatever hotel I'm at, there's always a way to get hot water, so I always make my own."
Facial mist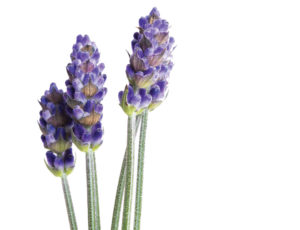 Bagliore makes her own using essential oils such as bergamot, lavender and grapefruit.
Lauren Bagliore Celia Cocoon Coat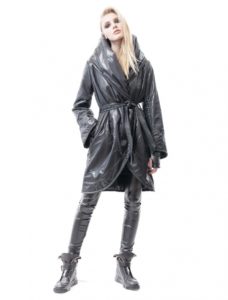 "This coat is made from a fabric I developed, a high-tech Japanese nylon that's wind and water-resistant and breathable. You could wear it for anything from 12 degrees to minus-30." Bagliore also packs her Desiree "Endless" Dress, which can be worn 10 different ways, and Palermo pleated wrap. "The wrap is a piece that's elegant for Italy and edgy for New York – you can crumple it, hand-wash it, and it doesn't wrinkle."
---
Andrei Metelitsa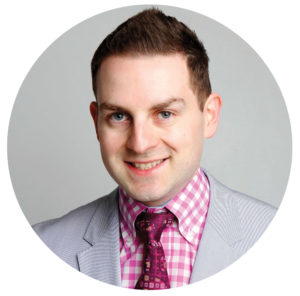 Andrei Metelitsa's work in dermatology takes him aboard cruise ships, where he gives educational presentations for physicians. His frequent destinations include cruises in the Caribbean, the Baltic Sea and Asia's Pacific coast and he usually brings his wife and two young children with him.
What are the challenges of packing for business cruises?
"You usually have formal nights, which mean dresses for women and jackets for men. Then, as a business traveller, I also have to look presentable during my lectures – I do eight or nine lectures over the course of a two-week cruise – and I try not to repeat outfits. My wife and I are also both serious about our fitness. We both work out every day, which means bringing workout gear. Then you have casual clothes for us and the kids. Kids can be messy, so we'll bring multiple changes of clothing for them."
What brand of luggage do you use?
"I use Heys luggage sets with a pattern on them that makes them stand out. My family travels with two large suitcases, one medium-sized suitcase, one carry-on, a backpack and a few smaller bags. I'm designated the medium suitcase, so I have to work my magic to get everything to fit. The kids have one-and-a-half large suitcases and my wife gets the other half of the large one."
How do you pack?
"I bring slightly thicker jackets, which are less likely to wrinkle. I put my shoes on top, with the soles up, and I stuff them with socks or small accessories, to use up that space and to ensure there's no fold. I use Eagle Creek packing kits to organize and free up more space. I place all of my dress shirts together in a folder, which compresses them and minimizes wrinkles. I use the cubes to roll and compartmentalize the rest of my clothing. I never travel without these kits."
What do you bring with you on the plane?
"We'll bring the iPad for the kids. They also draw a lot, so we'll have drawing pads and crayons. One of the recent trips we took was before my wife's World Beauty Fitness and Fashion competition, which required very precise nutrition, so we brought a 6 Pack Fitness meal bag with some of her own meals. We've also started taking melatonin to help us fall asleep and reset to the time difference."
Any advice to make business cruises easier?
"Get laundry done on the cruise so you're not bringing back dirty clothing. They often have promotions in the last few days where you can get all your laundry done fairly affordably." – M.F.
"On one trip to Tokyo I had booked what I thought was an appropriate four-door sedan. Even with our precise packing, the driver was overwhelmed at how much luggage we had. We almost needed to get a second car."
 Andrei Metelitsa's travel essentials
Formal wear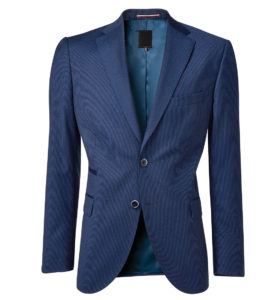 "Depending on the length of the trip, I always bring at least one blazer and one suit. I typically like Cavalli suits or Etro. I then bring dress shirts to mix and match with the suit or blazer. I especially like tailored dress shirts from Eton, Ted Baker and Paul Smith, which I purchase from Harry Rosen."
Melatonin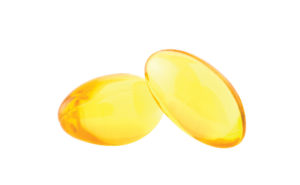 This hormonal substance can help regulate the sleep-wake cycle and is seen as an alternative to sleeping pills.
Crayons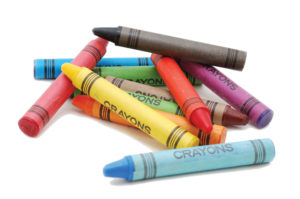 Travelling with young children means always being prepared to keep them occupied.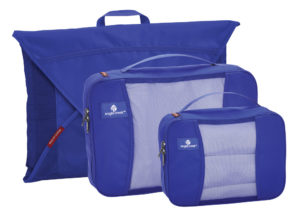 Metelitsa is able to pack his multi-faceted work-leisure wardrobe into one medium-sized suitcase by using these organizers.
---
Margot Micallef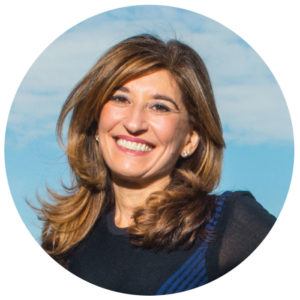 photograph by Brian Buchsdruecker
As the entrepreneurial force behind Gabriella's Kitchen, a company that produces healthy pastas and other foods, Margot Micallef criss-crosses North America, often hitting several major urban centres over the course of a weeklong trip. In addition to her work travel, Micallef has homes in Vancouver and Calgary as well as a vacation property on the Mexican Riviera.
What's your packing philosophy?
"I always carry on, so I have to be very precise with what I pack. It actually takes longer to pack less because you have to think more about what you're packing. Sometimes I'll be on the road for a week to 10 days at a time and I may go to multiple destinations. I had one trip where I went to Toronto, then to Boston, then to Chicago, and then back to Toronto, and then Vancouver, then Calgary, and I carried on the whole time. Part of it is you have to be prepared to recycle your clothes. A lot of people want to wear a different outfit every day and that's not me."
Do you have a travel routine?
"It starts when I'm packing at home. I'm always conscious of security. I don't want to be held up. Everything that needs to be pulled out for security I put in my briefcase on the top. I always pull out my to-go cup even if there's nothing in it because it just alleviates their questioning. I anticipate what they might be concerned about and pack in a way to make it easily accessible."
Do you use your time in the air to work?
"I find I'm really productive. But now that planes are getting Wi-Fi, I'm engaging with the office and with my emails and I'm not sure that's a good thing, because I've found being on the plane for four or five hours is great thinking time. I have done some of my most impressive thinking on the plane. I've reorganized companies on the plane with a piece of paper. I've done strategic plans, I've done business plans, I've done acquisition plans. I don't usually talk to the person beside me. I'm a bit anti-social that way."
What's the one thing that bothers you the most about travelling?
"The way men behave! Something triggers in their mind and a man who may be extremely polite day-to-day loses any kind of etiquette or social grace. It's like, they've gotta get in line first, they've got to get their carry-on suitcase up there, they rarely help me put mine up. If I ever had enough time I would do a PhD on that, because I think it brings out their primal instincts." – S.A.
"I'm very much about the independence plan – what can I do to be independent of all the different obstacles that are getting in my way of a pleasant experience?"
 Margot Micallef's travel essentials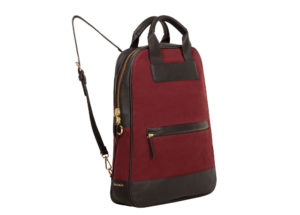 "It's made by a U.S. company founded by three women business executives so they understand what you need. It can be a backpack, or you can move the straps around and it can be a satchel, or you can hold it by the handle and it can be a briefcase."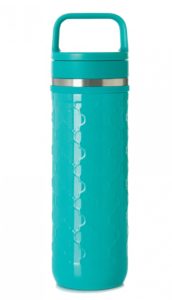 "A go mug is absolutely essential. I bring my own tea and then I get the attendants to fill it up with hot water and I don't have to bother them again for a long period of time."
Healthy meals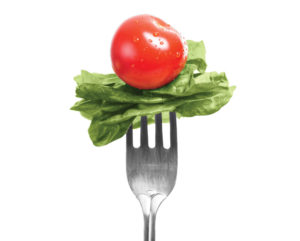 "I'm a fitness enthusiast so I prefer to bring my own food. Air Canada has oil and vinegar mixes in these tiny little bottles, so if you bring your own salad you can use their dressing."
Black jersey dress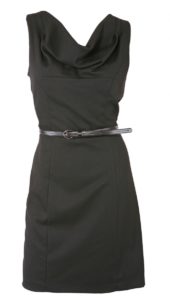 "I've worn mine with flat sandals to casual events, to evening events with a little jacket and for business with a more serious jacket."
---
Edward Tsang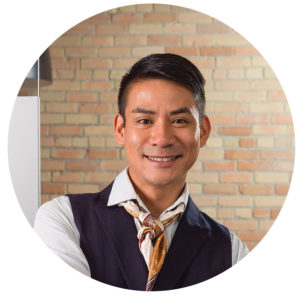 As an interior designer, Edward Tsang travels frequently between Calgary, Toronto and Vancouver. Internationally, his client meetings and design presentations have taken him from Hong Kong to Paris.
What do you wear on the plane?
"My go-to is always comfortable drawstring pants that can be rolled up shorter or lengthened depending on the temperature – you might land in a hot, humid place, but it's -10 in Calgary. On top, I'll wear a comfortable T-shirt, a long-sleeve button-up cardigan and a leather jacket."
What business clothes do you pack?
"A sportcoat and pants, maybe a black or grey dress pant or a dark-denim skinny jean, depending on who I'm meeting with. The top can be a two-fer. To change it up, I bring a tie, a neckerchief or a vest so it doesn't look like I'm wearing the same outfit. For personal days, I like semi-casual pants. I have a pair from Club Monaco that can be worn with sneakers or dress shoes. You might end up with that last-minute meeting, and they work whether you're getting grab-and-go food or going to a nice restaurant."
What's your best advice for travellers?
"Leave a card with your contact information inside your luggage, not just on the travel tag. Tags can come off if they're handled roughly. Also, don't bring more than one colour of one piece – if you've got two black tops, take one out. Another thing: get some cash before you land. When you get there, all you'll want to do is get a cab and many only take cash. And download and prepare all the service apps such as Uber or other driving-service apps before you fly to get better deals."
What do you usually have in your carry-on bag?
"I bring my jewellery with me in my carry-on and wear it when I land, but I never wear it on the plane. Airplanes are so dry, so you're putting on lotion and washing your hands a lot, and you're always taking rings off. That's how I lost two beautiful rings, one that I got in Bali and one family heirloom. I left them by the sink in the airplane washroom. I also always bring a one-litre bottle of water for hydration."
What's the one thing that bothers you most about travelling?
"Unpredictability – flights changing, navigating airports, figuring out what visas you need. That's why I plan and prepare as much as I can." – M.F. 
"My must-haves for the trip must be carried on the plane with me. I cannot afford to lose a suitcase. It's happened. Lesson learned."
 Edward Tsang's travel essentials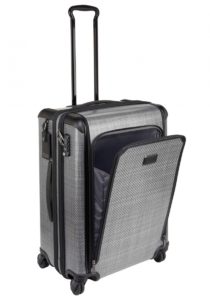 Double-turning wheels and a removable garment sleeve make this hardside case a good fit for business travellers.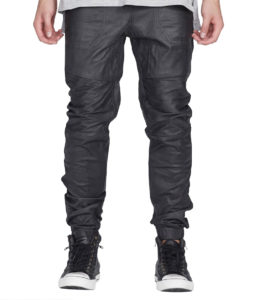 "I love these because they're durable and more comfortable than jeans. They are also conducive if I have to run straight to a client meeting from my flight without having to change."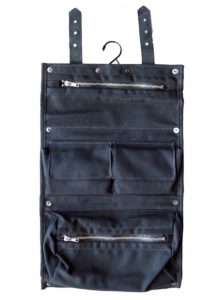 These durable toiletry totes are available locally at Kent of Inglewood.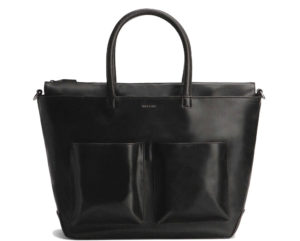 Not just for parents, a diaper bag is a versatile carry-all with multiple pockets and a roomy design.