Should you ever long to follow in history's ski tracks, you'll simply never find a better or more beautiful location to do it than Assiniboine Lodge. Straddling a stunningly photogenic alpine meadow at 2,180 metres, Assiniboine still looks much like the log cabin it was in 1929, when it opened as the Rockies' first backcountry ski lodge. In those times, clients trudged a minimum of 27 kilometres to get here. Nowadays, this living museum can be reached by a 15-minute helicopter ride from Canmore (or a 10-minute ride from Mt. Shark). Otherwise, little has changed, least of all the pyramidal sentinel towering above it all: Mt. Assiniboine, the Matterhorn of the Rockies.
Canadian mountain history seeps from the timbers. The lodge's founder was Erling Strom, from Norway via Lake Placid, N.Y., where he had been North America's first professional ski instructor. But like many after him, he was beguiled by the pristine quality of this region. His family's tenure would last more than a half-century, hosting one illustrious mountain character after another – like the early photo-documentarist, Byron Harmon, and cross-country ski giant Jackrabbit Johannsen. Even employees earned legendary status. For a time, the lodge's chief architect of gemtlichkeit (German for "good times") was Lizzie Rummel, a noble-born Teutonic adventuress who was nevertheless adamant about social democracy, decreeing that hearty but simple food was essential, and that all guests would dine family-style at long tables. One of her lodge helpers was a young Hans Gmoser, later the pioneer of helicopter skiing. Gmoser copped her philosophy wholesale in his inspirational chain of heli-ski lodges, meaning that every time ski-weary clients sit down together to scarf soy-chili salmon or coconut-butternut soup or a hearty eight-grain bread – which these days is just about everywhere in the mountain west – you can thank Assiniboine Lodge for creating the model.
True, there have been a few welcome adjustments. A 2010 update rescued the main lodge from crumbling. There's limited electricity now (but no WiFi) and daytime bathroom trips still lead to an outhouse. Old-school ways are unlikely to disappear under the watch of co-custodian Andre Renner, who, like his Olympian sister, Sara, largely grew up here when his parents took over from Strom in 1983. His partner (at least until 2031, according to the terms of their contract with B.C. Parks) is the ultra-affable mountain guide Claude Duchesne, whose wife, Annick Blouin, has long presided over Assiniboine's shockingly excellent kitchen.
Duchesne and Renner lead the day trips, tailored to the skills of the guests, but always with an emphasis on fun. The ski terrain surrounding the lodge is effectively limitless. Whether on cross-country gear, snowshoes or the light, modern alpine-touring gear now favoured by many, Assiniboine routinely delivers the best winter touring of your life. It's not cheap; fully guided and catered stays start at $290 per person per day, excluding heli-transfer. But the point is, if you're a skier and this is not on your bucket list, you're doing it wrong.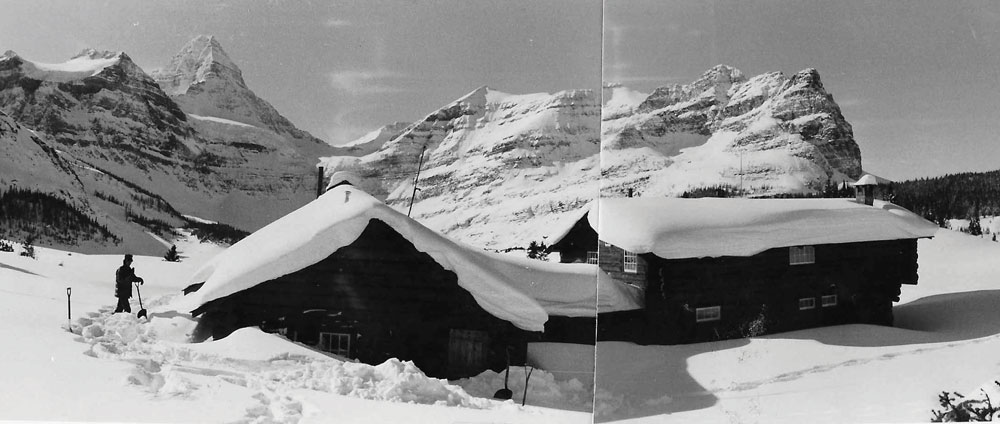 Assiniboine Lodge circa 1960s.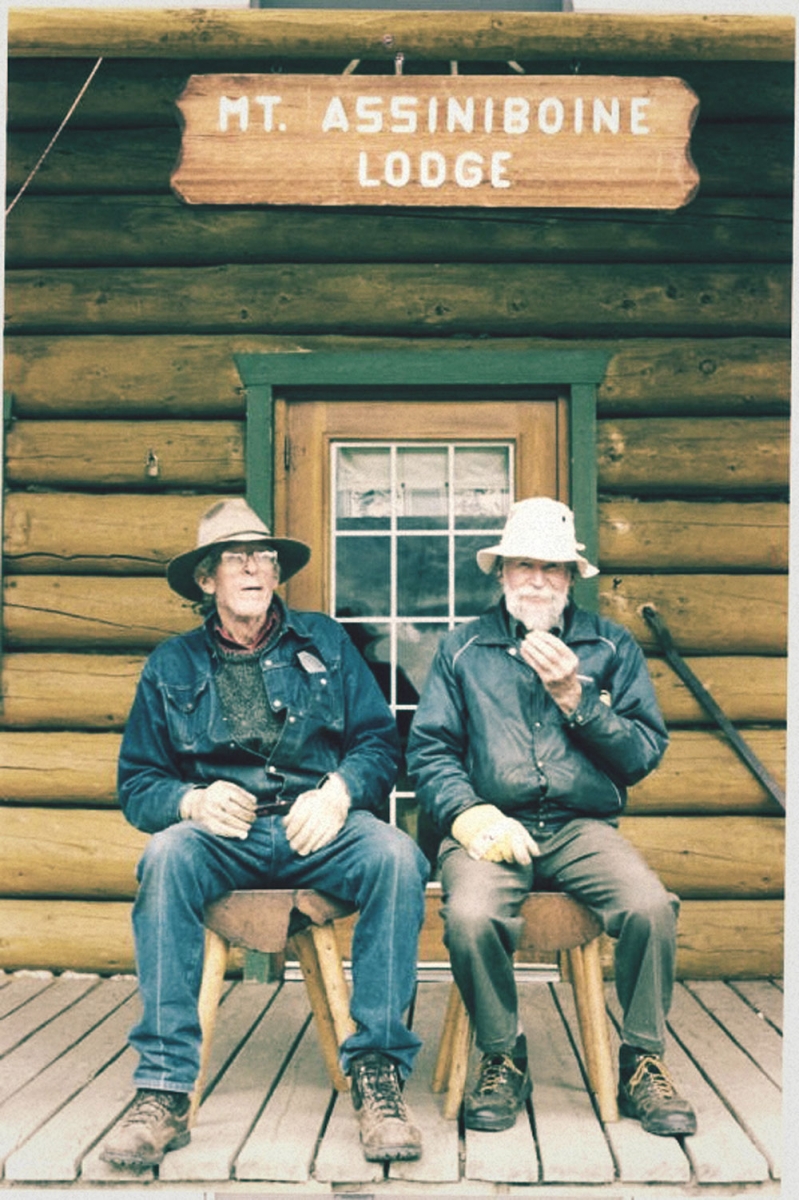 Assiniboine Lodge has hosted many legendary figures over its long history, including the late Sam Evans (left), a ski pioneer from Wyoming who first came up to the lodge in the 1930s and his contemporary, Ken Jones (right), the first Canadian-born mountain guide. Both Evans and Jones were guests of Assiniboine Lodge up into their early nineties.