It's true, the rooms are sometimes a bit smaller at historic hotels and, unless there has been a recent reno, the conveniences are maybe not quite so modern. But there's a richness of experience you get when the grainy, black-and-white photo on the wall is the real deal and not just a randomly acquired decor motif, and the names in the guest book date back generations. Here are six mountain getaways near Calgary that have stood the test of time.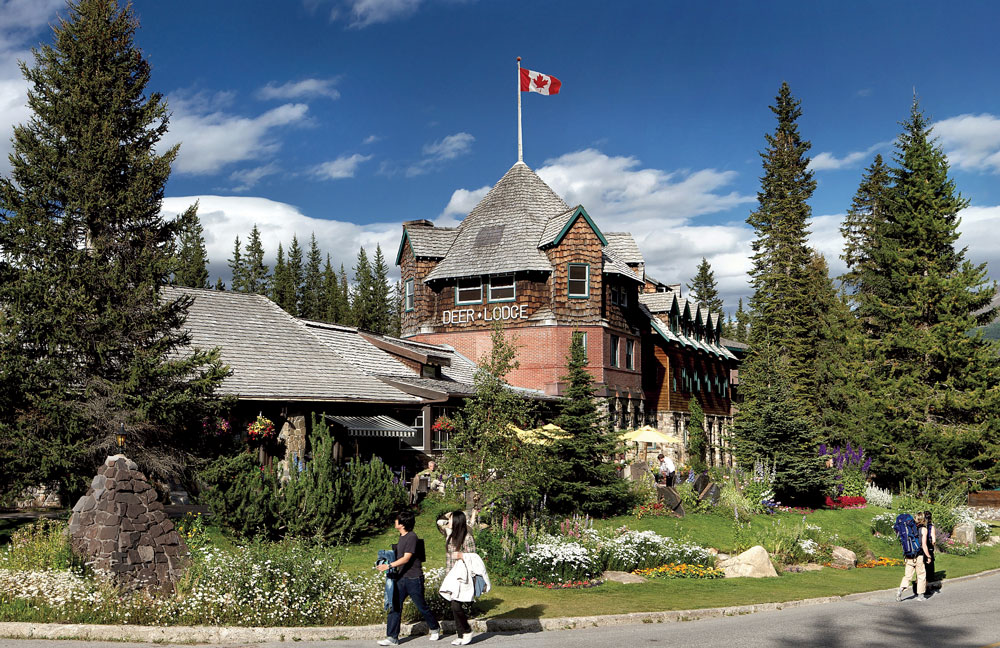 photograph courtesy of deer lodge
Now part of the Canadian Rocky Mountain Resorts (CRMR) family of hotels and restaurants, the Deer Lodge in Lake Louise is steeped (literally) in old-world charm – the lodge grew out from an original log-cabin tearoom first built in 1923 by prodigious Bow Valley residents Lou and Gertrude Crosby.
109 Lake Louise Dr., Lake Louise, 403-522-3991, crmr.com/deer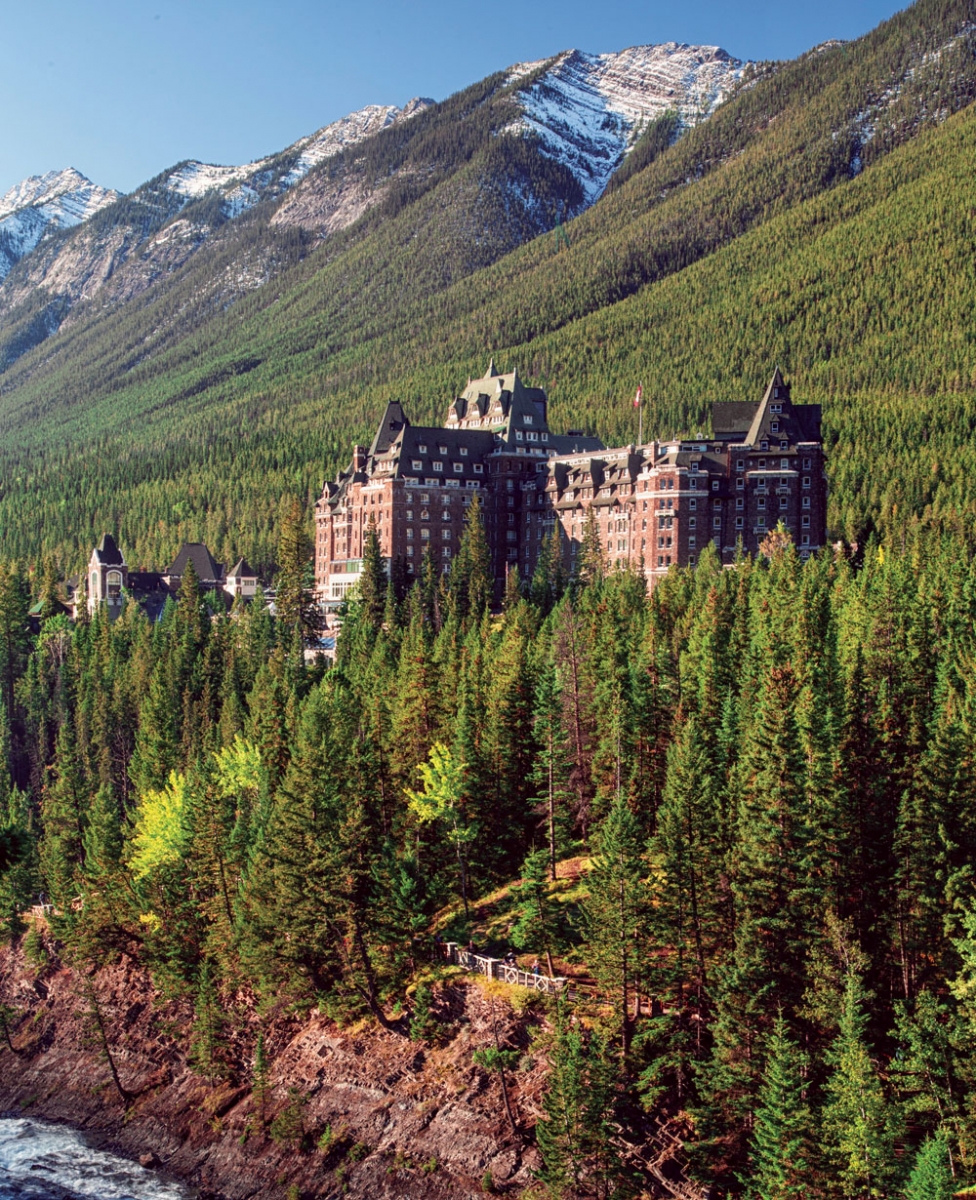 photograph courtesy of Fairmont Banff Springs Hotel
You can't talk about historic properties without mentioning the Grande Dame. The castle-style Springs has been presiding over Banff since it first opened its doors in June 1888. Though the original hotel was destroyed by fire in 1926, it was rebuilt two years later in its present image, and boasts a storied guest list of royalty and stars – King George VI and Queen Elizabeth (the Queen Mum) and Marilyn Monroe among them.
405 Spray Ave., Banff, 403-762-2211, fairmont.com/banff-springs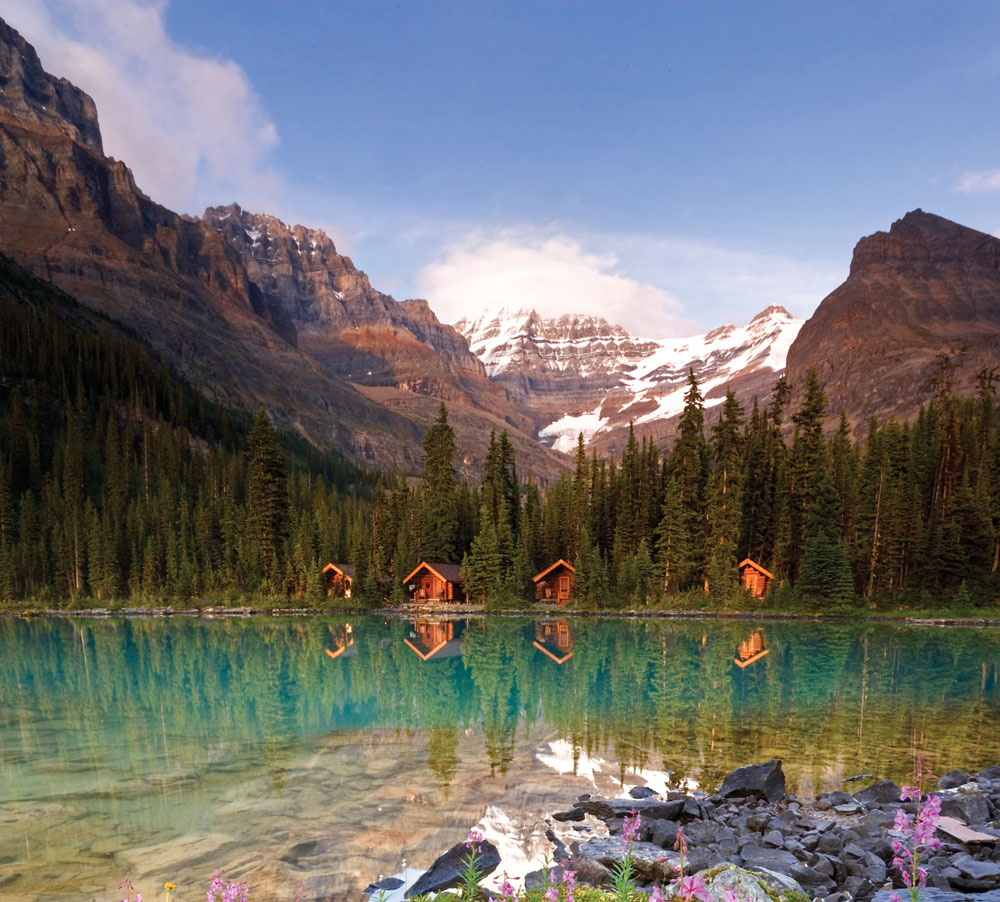 Thinkstock
Constructed during the winter of 1925-26 by the Canadian Pacific Railway, this lodge-and-cabin operation is tucked away high in the alpine of Yoho National Park, just across the Alberta-B.C. border, with vehicle access restricted to shuttle buses that leave from a parking lot just 15 minutes west of Lake Louise.
403-678-4110, lakeohara.com
This affordably priced hotel has been a presence in the heart of Banff since it first opened its doors back in 1908. Now part of the Brewster Transportation and Tours group, the hotel has been thoroughly modernized, though its chateau-style exterior and stonework maintain its century-old character.
403-762-6700, brewster.ca/hotels/mount-royal-hotel
The "Simpson" of this landmark lodge along the Icefields Parkway (the celebrated stretch of highway between Lake Louise and Jasper) is legendary mountaineer and guide Jimmy Simpson, who first built a log cabin on the site in the 1920s as headquarters for his outfitting tours. Num-Ti-Jah was expanded into a lodge during the construction of the highway between 1931 and 1940. Though the namesake passed away in the 1970s, the lodge is still run by the Simpson family today.
403-522-2167, sntj.ca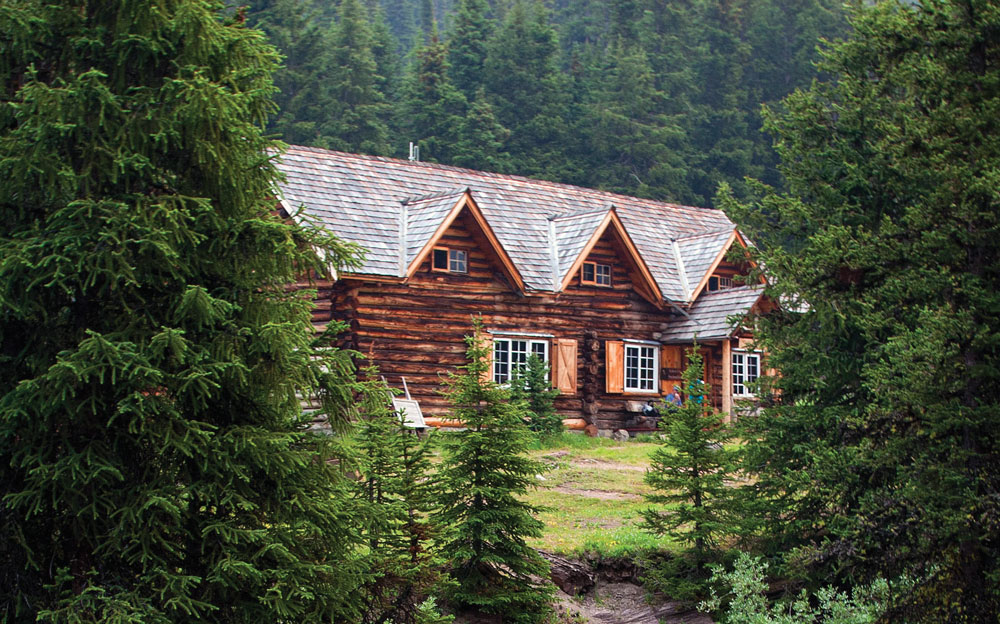 photograph by Chris Moseley
Constructed in 1930-31 by the Ski Club of the Canadian Rockies, this rustic backcountry lodge (today owned by the Locke family that also owns Lake Louise Ski Resort) is accessible in the summer via an 11-km hiking trail. That said, if you're the Duke and Duchess of Cambridge (a.k.a. Wills 'n' Kate), who famously hid away there during their 2011 Royal Visit to Canada, they'll let you arrive by helicopter.
403-522-1347, skoki.com