The essential Kimberley experience
Ride the Round the Mountain Trail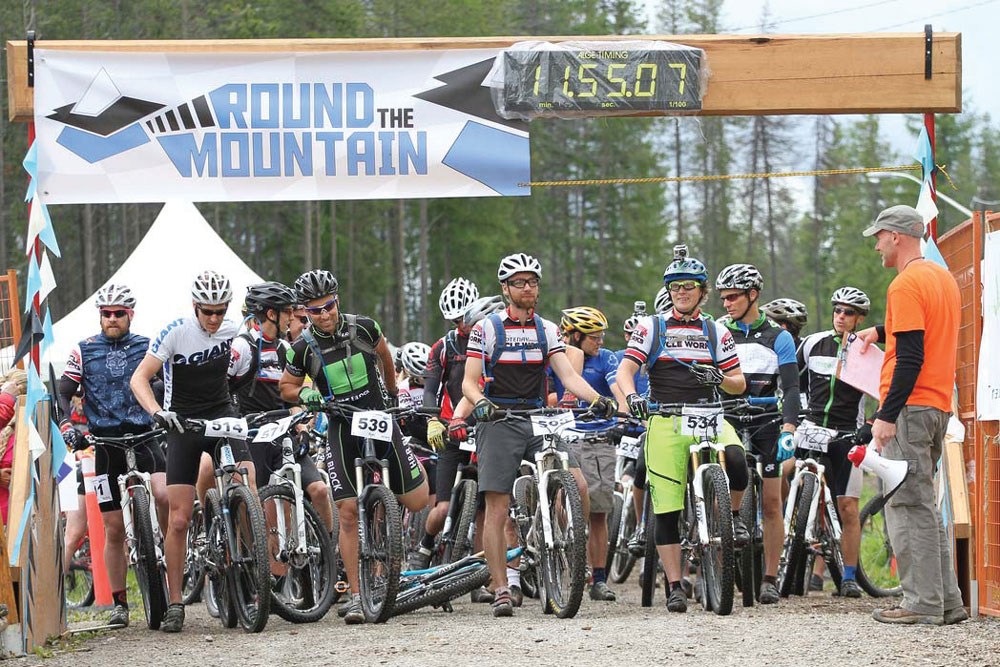 photograph by Pat Bates, courtesy of Kootenay Rockies Tourism
Racers at the annual Round The Mountain Festival.
People in this cool, outdoorsy Kootenay town are crazy about their mountain biking. The trail of choice for cross-country enthusiasts these days? That would be "Round the Mountain," an epic 20-km grunt-fest that meanders around North Star Mountain on sweet single track. The trail, which is rated "moderate" or "blue" in terms of difficulty, serves up stunning views of the St. Mary River Valley and the Matthew Creek Watershed.
Accessible from the Kimberley Nordic Centre, Round the Mountain's lofty status is firmly etched into the local culture thanks, in part, to the annual Round the Mountain Festival. The one-day, family-friendly celebration (mark June 25, 2017, on your calendar), hosted by the Kootenay Orienteering Club, the Kimberley Trails Society and the Kootenay Freewheelers' Cycling Club, incorporates seven different "challenges," including running, trekking, and kid-only races. The party typically migrates from there to the popular eatery Pedal & Tap and its sister watering hole The Shed in the evening hours, where you can join local cyclists spinning yarns until closing time. -A.P.
---
 3 more amazing summer experiences in Fernie and Kimberley
Historic downtown Fernie is loaded with character, and one of the coolest ways to experience it is to take the self-guided Heritage Walking Tour. Featuring a number of architectural styles and influences, the many brick and sandstone structures that grace the downtown streets all have stories to tell (many that date back to the massive fire in 1908 that wiped out much of the town). Heritage Tour guidebooks are available at the Fernie Visitor Centre within the Fernie Museum.
491 2 Ave., Fernie, 250-423-7016, ferniemuseum.com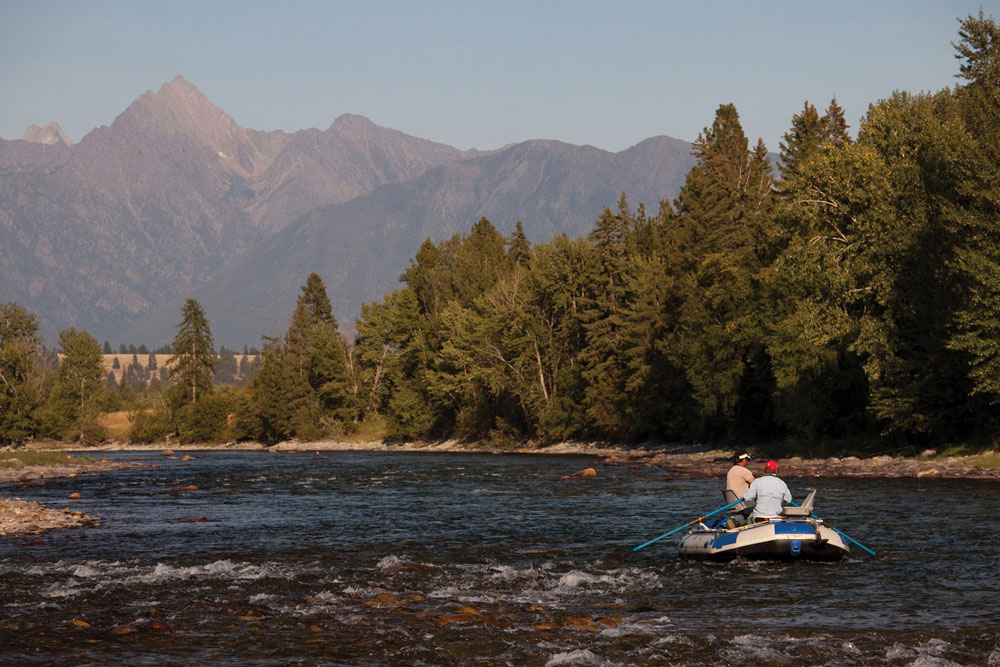 photograph by Andrew Penner, courtesy of Kootenany Rockies Tourism
Fly Fishing on the St. Mary River.
Many fly-fishing connoisseurs consider The St. Mary River the crme de la crme for cutthroat fishing in North America. The guided drift boat adventure on the St. Mary with Kimberley Fly Fishing has you battling belligerent little beasts all morning before beaching on a remote, rock-lined shore for a big lunch. You'll need the energy for the non-stop action in the afternoon – daily hit counts can get into the hundreds on this river!
220 Ross St., Kimberley, 250-427-2278, kimberleyflyfishing.com
Tumbling through the trees at the base of North Star Mountain near Kimberley Alpine Resort, the thrilling layout at the Trickle Creek Golf Resort epitomizes the mountain golf genre to a tee. Daring, go-for-broke holes plunge down the mountainside and the views are nothing short of jaw-dropping. After golf, tally the scores and sip suds on the sunny outdoor patio and heckle the rest of your party as they putt out on the 18th green across the pond. -A.P.
500 Gerry Sorensen Way, Kimberley, 1-888-874-2553, tricklecreek.com
---
Where to stay in Fernie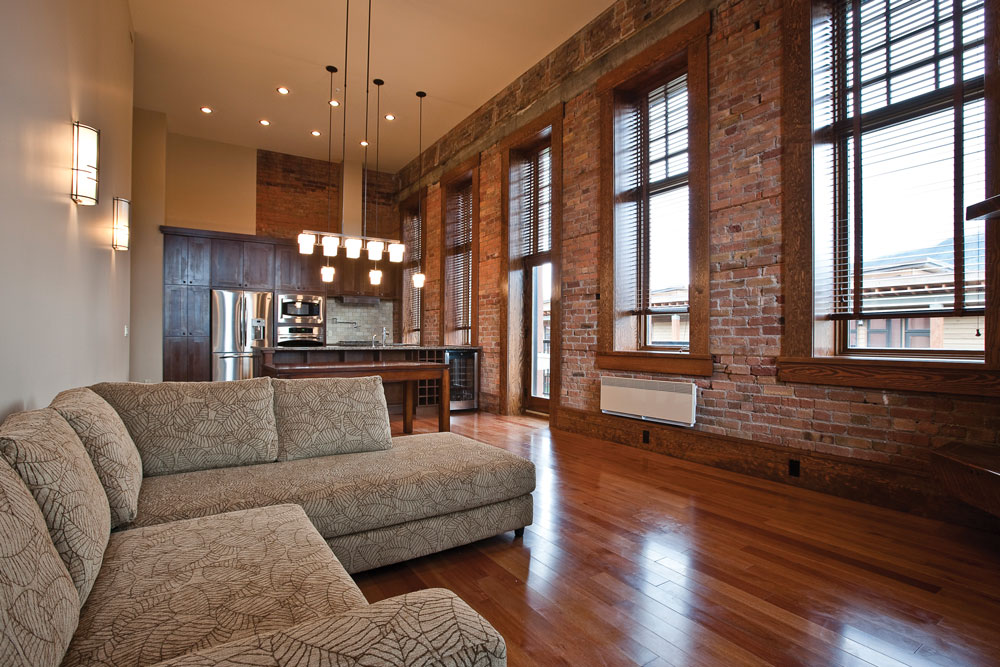 photograph courtesy of tourism fernie
For luxurious accommodations with a side of local history, 901 Fernie offers two-, three- and five-bedroom condos in a re-stored 1908 brick building that was once the town's high school. Located in the heart of Fernie, the units feature loft-inspired design elements such as 16-foot ceilings, hardwood floors and oversize windows to make the most of the surrounding alpine views, while the independently operated, on-site Spa 901 has a range of beauty and body treatments, as well as infrared saunas and an outdoor hot pool. -S.A.
901 2 Ave., Fernie, 250-423-2077, spa901.ca
---
Where to eat
Forget for a moment that you're sitting in a hotel restaurant in a mountain town. Forget even that you're in Canada. It won't be hard once the plates of fragrant Indian food are set down on the table at The Tandoor and Grill in Fernie's Stanford Hotel (the one with the waterslide). Conventional North American fare like mozzarella sticks and hot wings are also available here, but scan down the menu to where this restaurant shines: traditional Indian dishes such as lamb korma and butter chicken, samosas stuffed with potatoes and peas and crispy-edged pakora. Meats are cooked in the restaurant's blazing-hot tandoor oven for that perfect hint of char, or slow-simmered in aromatic and complex curries, leaving them tender and pleasantly infused with cumin, cloves, turmeric and other spices. The dishes are a riot of colour and flavour and simply, but beautifully, garnished with fresh herbs. Be sure to order lots of fluffy naan to swipe the last bits of sauce from the plate.
100 Riverside Way, Fernie, 250-423-5000, ferniestanfordresort.com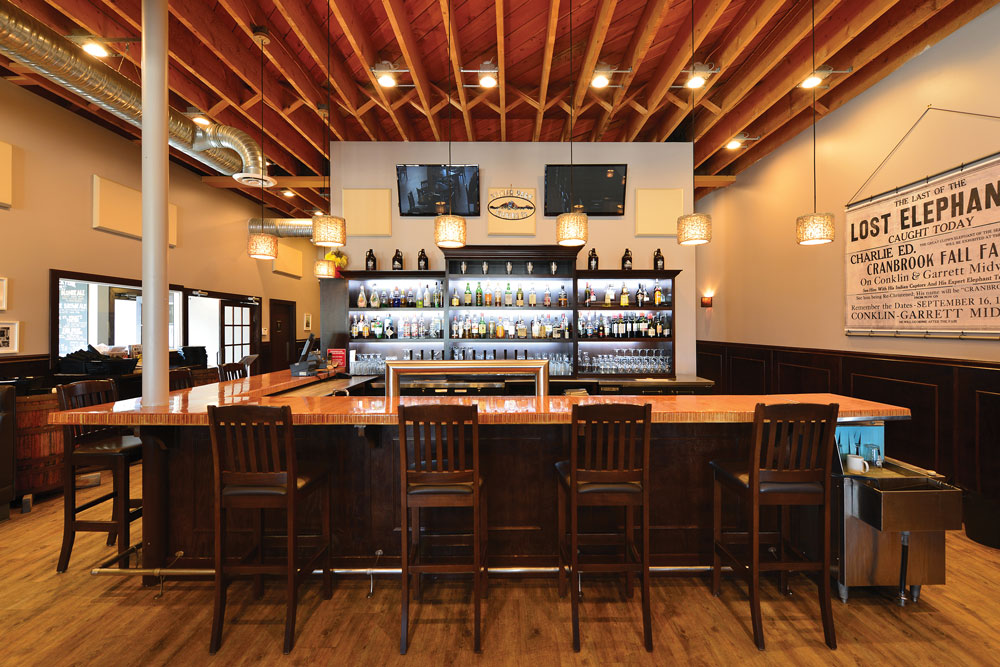 photograph courtesy of the heid out
Located between Fernie and Kimberley, Cranbrook is often overshadowed by its resort-endowed neighbours – except when it comes to brewpubs. The Heid Out in downtown Cranbrook (named for owner Heidi Romlich) bolsters its brewed-on-site beer selection with a beyond-pub-grub menu of crave-worthy items. You'll find Yorkshire puddings stuffed with shaved AAA Alberta beef and a tangy horseradish aioli, charcuterie boards and a signature "beeramisu" – a cheeky play on the traditional Italian dessert that uses the Heid Out's house-brewed porter to soak the ladyfingers.
821 Baker St., Cranbrook, 250-426-7922, theheidout.ca
Part bakery, part casual restaurant, The Loaf has all the warmth and coziness of a neighbourhood local with an extensive menu of scratch-made pizzas, sandwiches and a lineup of entrees such as roast chicken and lamb shank. It's licensed as well, so you can enjoy a glass of wine or locally brewed beer as you snack on the fresh-baked artisan bread.
641 2 Ave. Fernie, 250-423-7702, theloaf.ca
Yamagoya Sushi
Traditional maki sushi as well as more adventurous offerings – a signature Fernie roll which wraps together tuna, tempura, kimchee and green onion – put this little Japa-joint on the map and keep it hopping busy.-G.R.
741 7 Ave., Fernie, 250-430-0090