The essential summer experience in Panorama
Explore the alpine on an ATV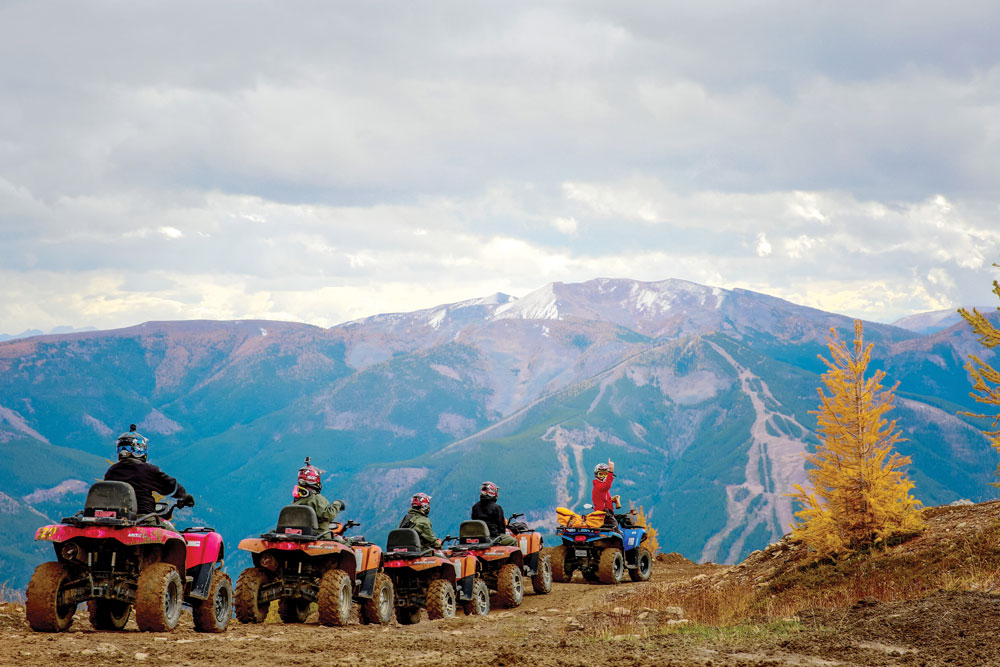 photograph courtesy of toby creek adventures
True, Toby Creek Adventures in Panorama – a family-owned tour company selling high-in-the-alpine snowmobile adventures in winter and ATV tours in summer – did not coin the phrase, "We'll sell you the whole seat, but you'll only need the edge." However, (cheese-factor aside) the slogan could definitely work for all of the half-, full-, and multi-day trips offered by this outfitter.
Without a doubt, Toby Creek's most popular summer ATV trip is the Paradise Mine Half-Day Tour. The thrilling three-hour trip starts at the Adventure Centre near the village, zigzags up the mountain on a historic jeep trail, and ends in a breathtaking, snow-smeared alpine bowl where a ramshackle gold- and silver-mining town once clung to the mountainside. While most of the buildings are long gone, rusty ruins of the mining operations are still scattered around the hillsides. But ask anyone who has been there and they'll tell you the surreal beauty of this majestic alpine setting is the star of the show – well, that and cookies and coffee in the cozy cabin perched on the rocky ridge.
The best part? Tour participants don't need prior ATV experience. Thanks to side-by-side Wildcat UTVs, the learning curve is minimal. Basically, if you can drive a car you can drive a side-by-side (two- and four-seaters are available, as well as traditional four-wheel ATVs). Regardless of which vehicle you choose, cruising through the creek beds, swerving through S-turns and spinning around on the ridge-tops high above Panorama Mountain Village will put you, well, on the edge of your seat. -A.P.
---
Another amazing summer experience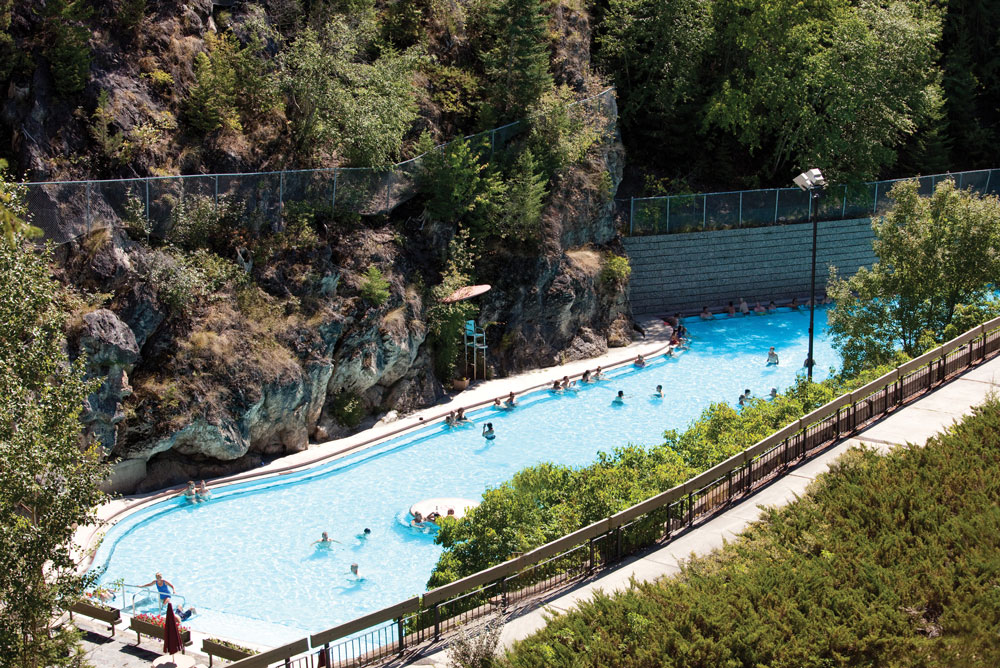 photograph by Andrew Penner, courtesy of Kootenary Rockies Tourism
This well-loved hot springs complex tucked into Sinclair Canyon in Kootenay National Park isn't all about the pool. The accompanying spa offers massage and body-care treatments as well as Ayurvedic wellness and nutritional practices and yoga workshops. -S.A.
---
Where to stay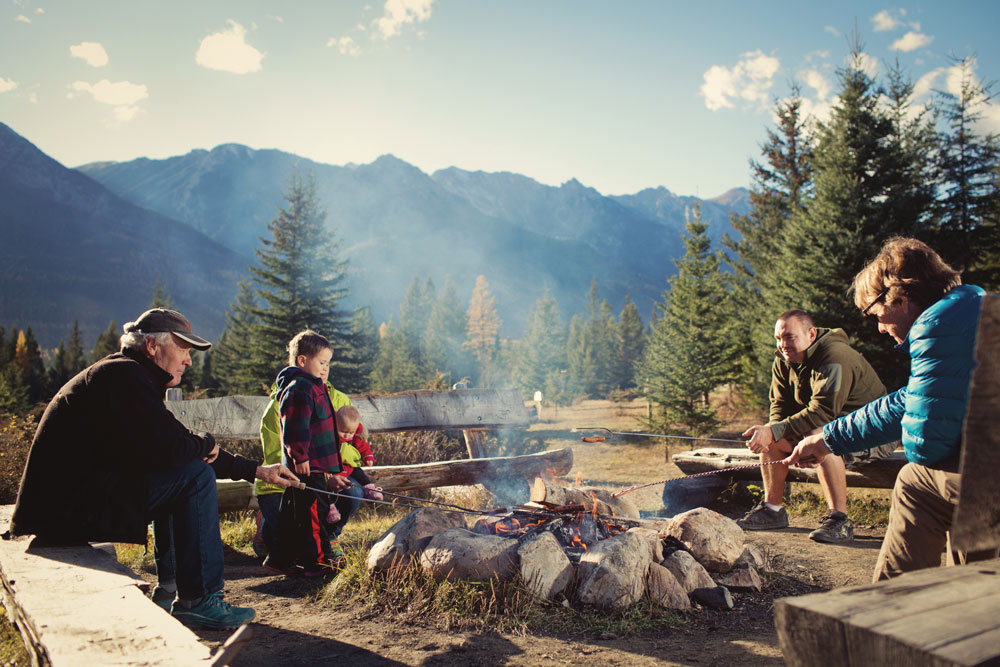 photograph courtesy of nipika mountain resort
At Nipika, an eco resort in Kootenay National Park, you can go off-the-grid in style. No two solar-powered log cabins at Nipika are exactly alike, though all are cozy, private and comfortably appointed with a range of amenities that include stone fireplaces, full kitchens and outdoor barbecues. -S.A. 
9200 Settlers Rd., Kootenay National Park, 250-342-6516, nipika.com
---
Where to eat
A new addition to the quaint Earl Grey Lodge at Panorama Mountain Village, this convivial space serves delicious sharing plates focused around meats prepared in the on-site smoker. They also make the world's best potato skins topped with pulled pork, three cheeses and jalapenos.
2069 Summit Dr., Panorama, 250-341-3641, earlgreylodge.com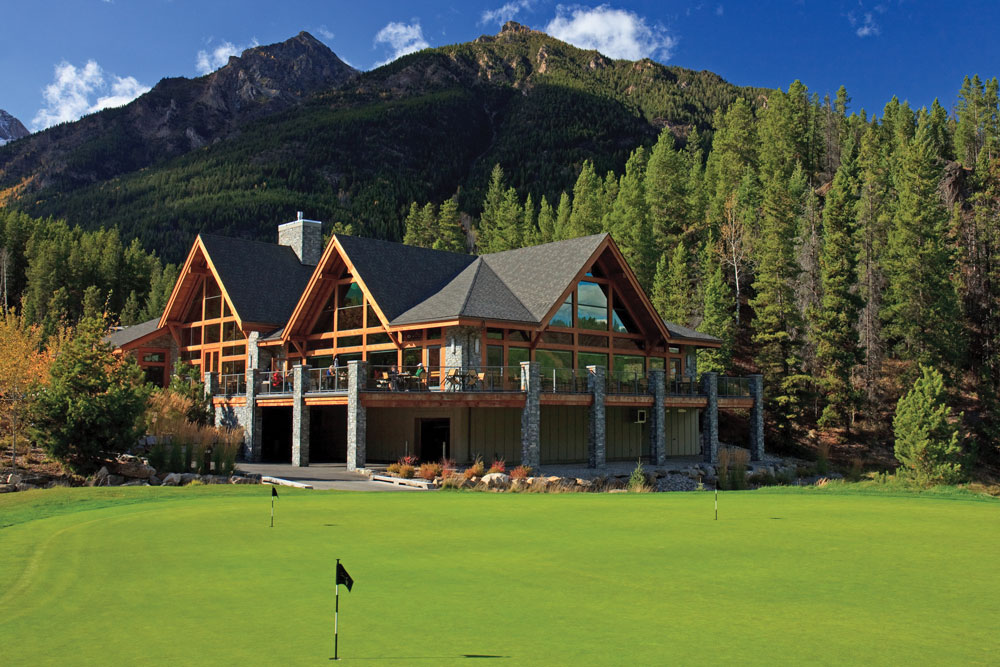 photograph courtesy of cliffhanger restaurant
This architecturally stunning room on the Greywolf golf course at Panorama, named for the course's infamous "cliffhanger" hole, has giant windows to show off the surrounding scenery and a menu that features lighter fare during the daytime, then switches to grill-house-style entrees for the evening.
1860 Greywolf Dr., Panorama, 250-341-4102, cliffhangerrestaurant.ca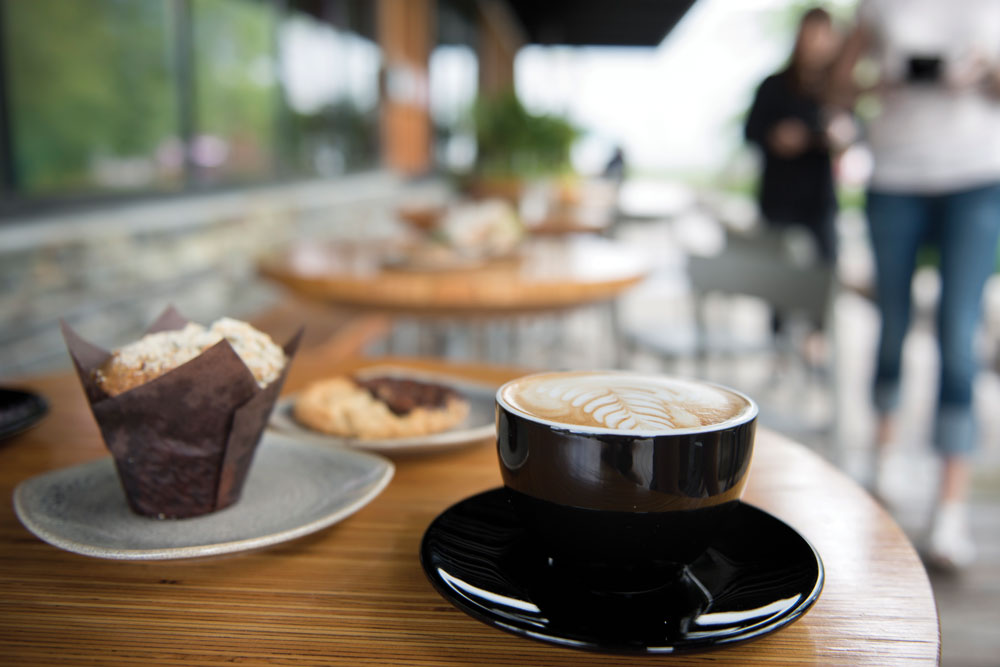 photograph by Kari Medig
If you're a fan of the Kicking Horse Coffee brand, you'll want to make a pilgrimage to the company headquarters in Invermere. The production compound features a caf where you can get barista drinks, sandwiches and pastries, as well as merchandise with cheeky references to the trademark "Kick Ass" blend. -S.A.
491 Arrow Rd., Invermere, 250-342-3634, kickinghorsecoffee.com