The west side of the loop is wide and smooth and great for an easy hike or bike ride. Hikers and cyclists of all ages and ability levels use the trail so keep an eye out for one another.
Name of hike: Spray River Loop
The area: Banff National Park
Elevation gain: 65 metres
Difficulty: Easy
How to get there
It takes about an hour and a half to get to Banff. When you get there, go to the Banff Springs Hotel.
The easiest trailhead to find is just south of the hotel. Follow Spray Avenue south through the hotel complex to reach the trail parking lot. The trailhead of the east side of the loop is unmarked and difficult to find on the other side of the golf course.
The hike
The full Spray River Loop is 12 kilometers and takes 3.5 to 4 hours. There is a minimal elevation gain of 65 meters.
This is a very easy hike and great for the early season when it is already quite dry and snow-free. The trail on the west side of the loop is wide, level, well maintained gravel. The east side of the loop is at times narrower and uneven with some washed out areas. The trail closely follows Spray River, sometimes dipping down to water level and sometimes going higher up the sloping banks.
Things to keep in mind
There is a bike station with tools and air pump at the west trailhead. Cell service varies along the way and shouldn't be relied on.
Check the Parks Canada Trail Condition Report before setting out for up-to-date information on trail condition, closures, bear and other wildlife warnings and more. No matter where you are hiking it's always a good idea to let someone know your planned route and estimated time of return.
Editor's note: The following photos were taken in May 2017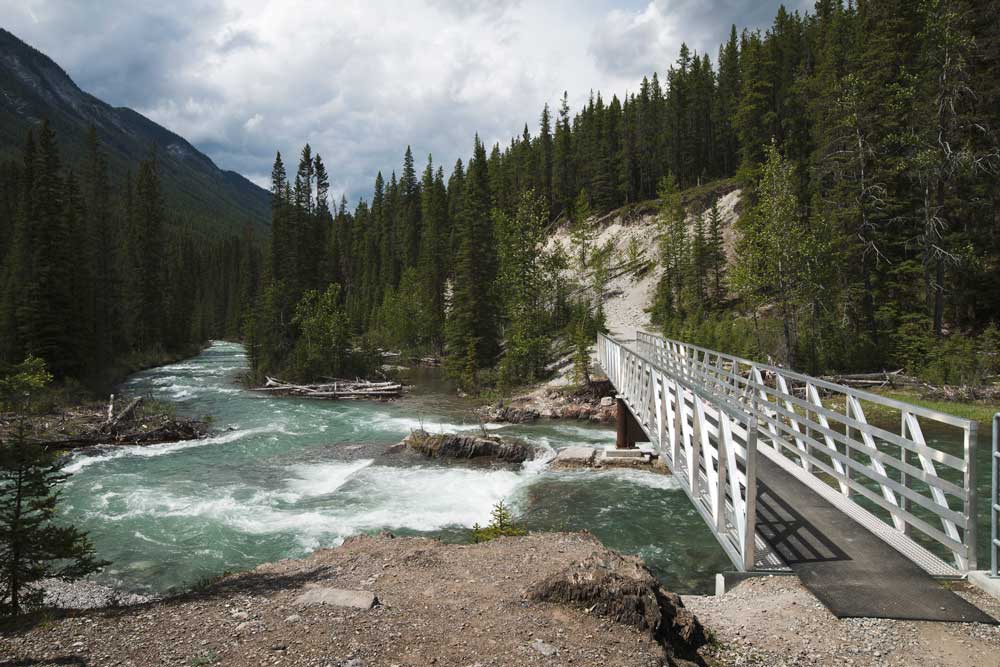 There's a bridge at the halfway point of the loop, as well as an open meadow with picnic tables.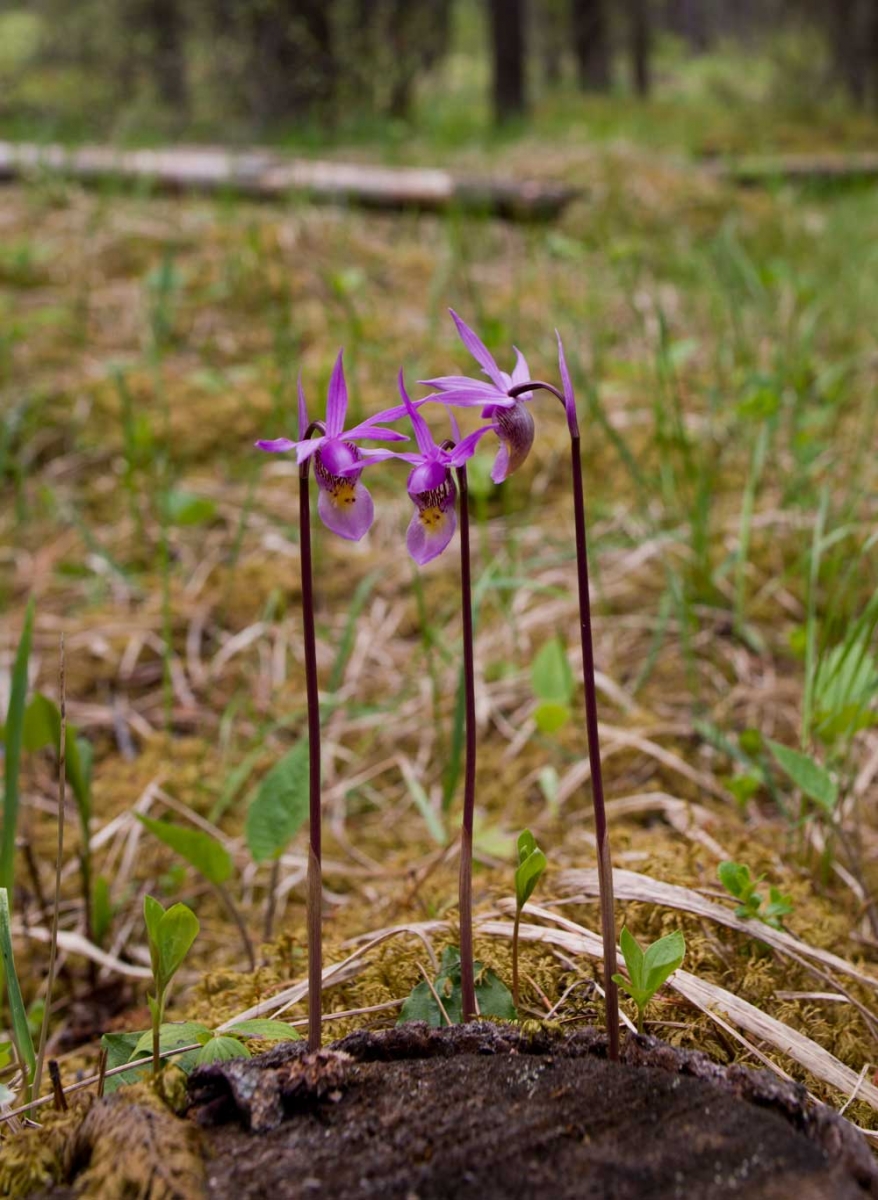 Wildflowers like the showy Calypso Orchid bloom along the trail.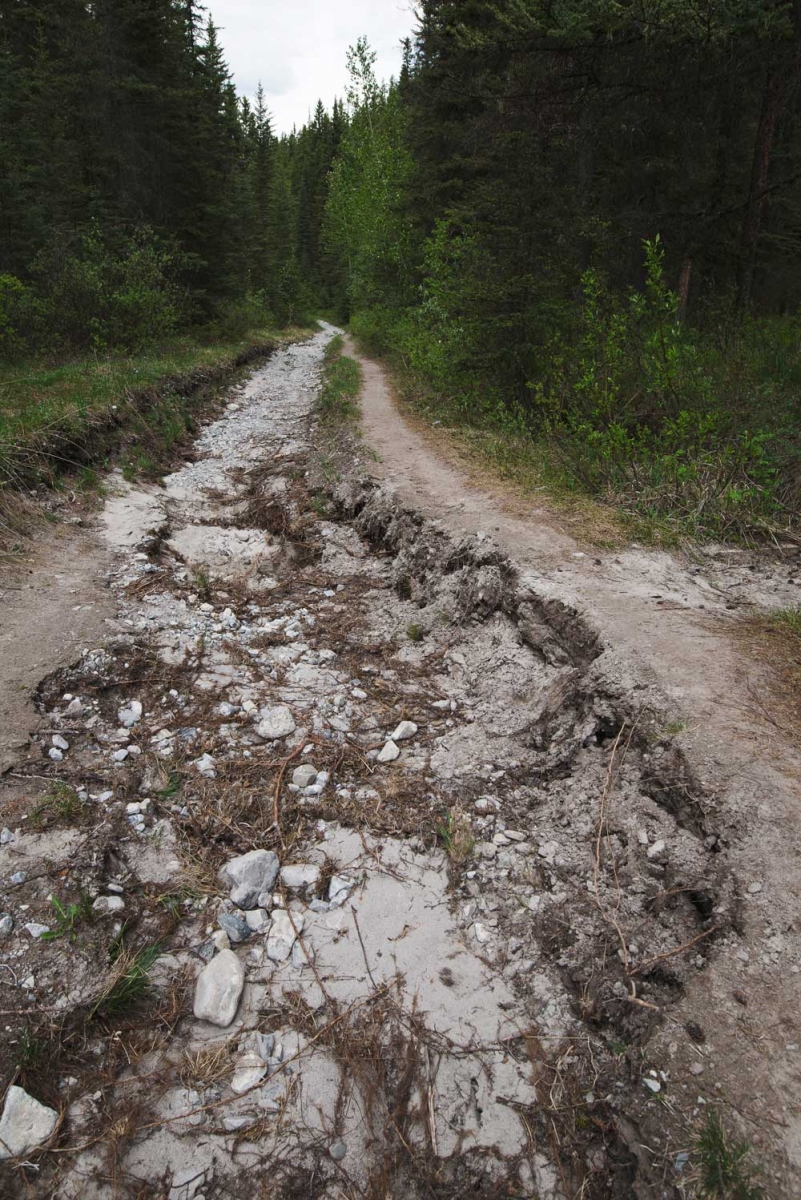 There are some washed out areas on the east side of the loop, but overall the scenery is more interesting and varied on this side. If you prefer to do just a portion of the Spray River Loop, we recommend taking the east side.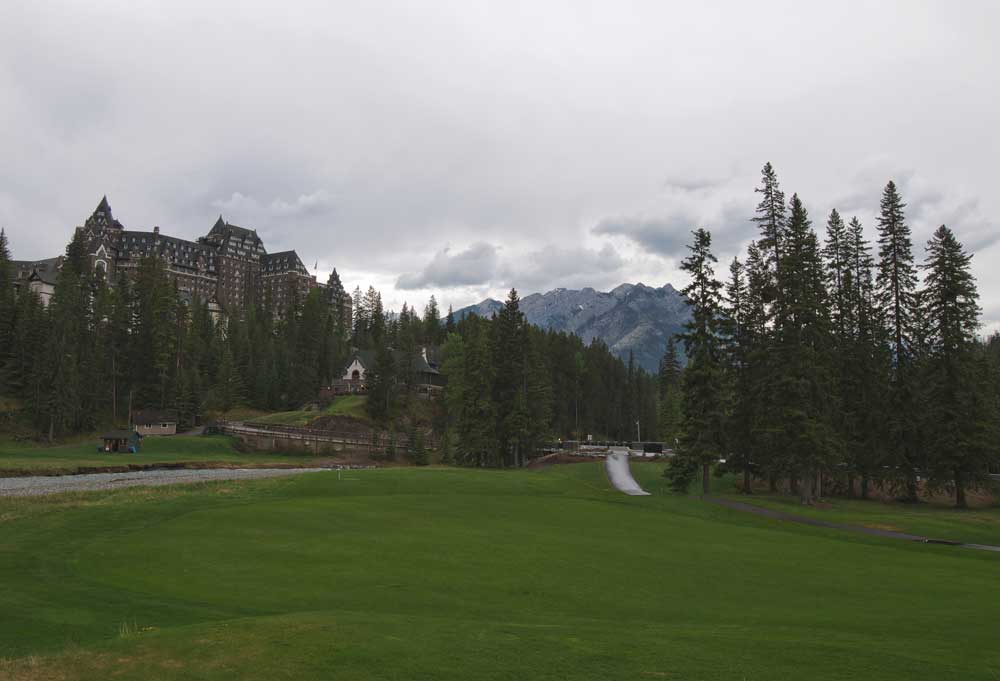 The view from the east loop trailhead. If you parked at the west loop trailhead, you'll have to cross the grounds of the hotel to return to your vehicle. This return to the parking lot is actually by far the most arduous part of the hike – it's worth locating the connector trail that is just south of the west trailhead and skipping the steep hills of the hotel grounds!