Get there: It's 45 minutes north of Calgary on Hwy 2. Turn onto Hwy 580. There are signs to guide you.
Pat and Sue de Rosemond came to Calgary from South Africa in the 1970s. The couple runs a sheep farm that supplies some of the best lamb to Calgary restaurants. PaSu Farm also has its own restaurant. You can have lunch or Sunday brunch there, but what is really worth the drive is the Saturday evening South African barbecue. The barbecue happens from May until the end of September. Make reservations and get there starting at 5:30 p.m. for cocktails and snacks that includes pokara and popcorn. The buffet dinner starts at 6:30 and you'll dig into lamb ribs, steak and tandoori chicken as well as sausage and spicy African chili. For dessert, you get Koek Susters, which is basically deep-fried dough drenched in sugar water. If you get to PaSu a little early, you can also shop its shop for sheep related products like face creams, sheepskin mitts and wool socks.
403-337-2800, pasu.com
Get there: Just over an hour east on Hwy 22X
Blackfoot Crossing is the historic site of the signing of Treaty 7, so it's fitting that it's also the site of a stunning interpretive centre. Set amidst a pristine backdrop at the Siksika Nation, the building is a wonder to see, with soaring ceilings and architecture that fuses Native tradition with modern design. Guests can view the exhibits and surrounding site on their own or take a guided tour. There's lots to see, so plan to spend a few hours. When you get peckish, grab a bannock burger at the onsite cafe. And be sure to peruse the excellent gift shop, which is stocked full of intricate beadwork and local art. In the summer, it is open Monday to Friday from 9 a.m. to 5 p.m., Saturdays from 9 a.m. to 4 p.m., and Sundays from 11 a.m. to 3 p.m.
403-734-5171, blackfootcrossing.ca
Tour the land of mead and honey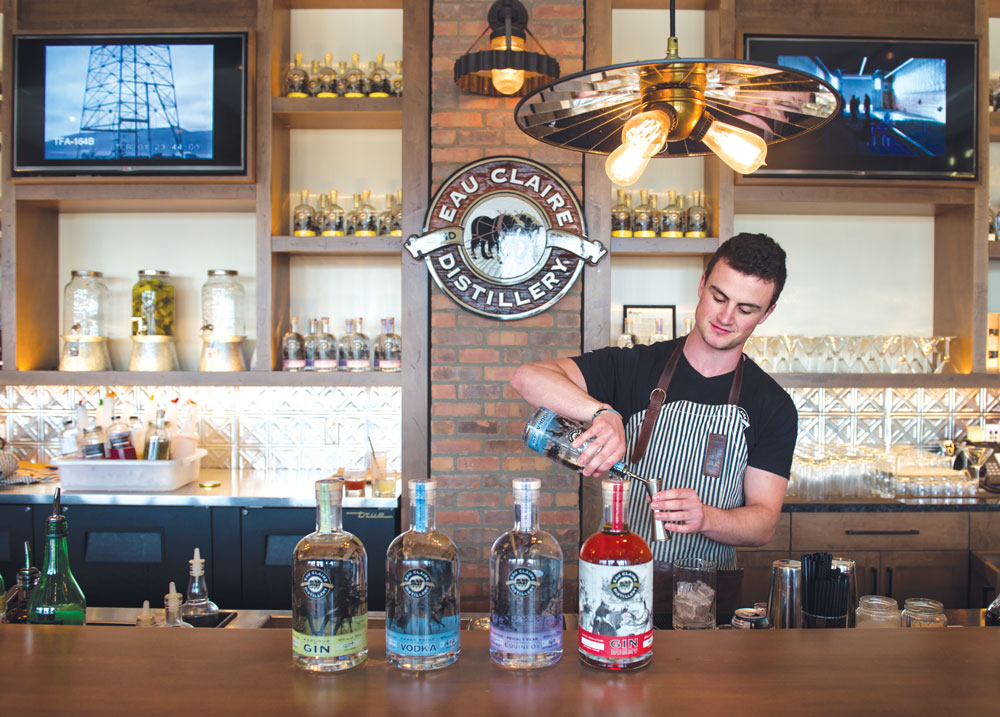 Get there: This one is as much about the journey as it is the multiple destinations, but start by heading south down Hwy 2
Take your own tour of Alberta's mead country. There's a natural 136-km loop that begins in Calgary, proceeds south down Highway 2, west along Highway 7 and back north up Highway 22. With suitably unhurried stops at the tasting rooms at both Chinook Arch and Spirit Hills – along with, perhaps, a quick stopover in Turner Valley to pick up a bottle of hand-crafted small-batch spirits at the Eau Claire Distillery – the trip should take the better part of an afternoon. Finding a designated driver for it shouldn't be much of a chore either given the inviting contours of the road (once you get off Highway 2) and the pleasure it offers anyone with even a passing fondness for the open road.
Go antiquing in Nanton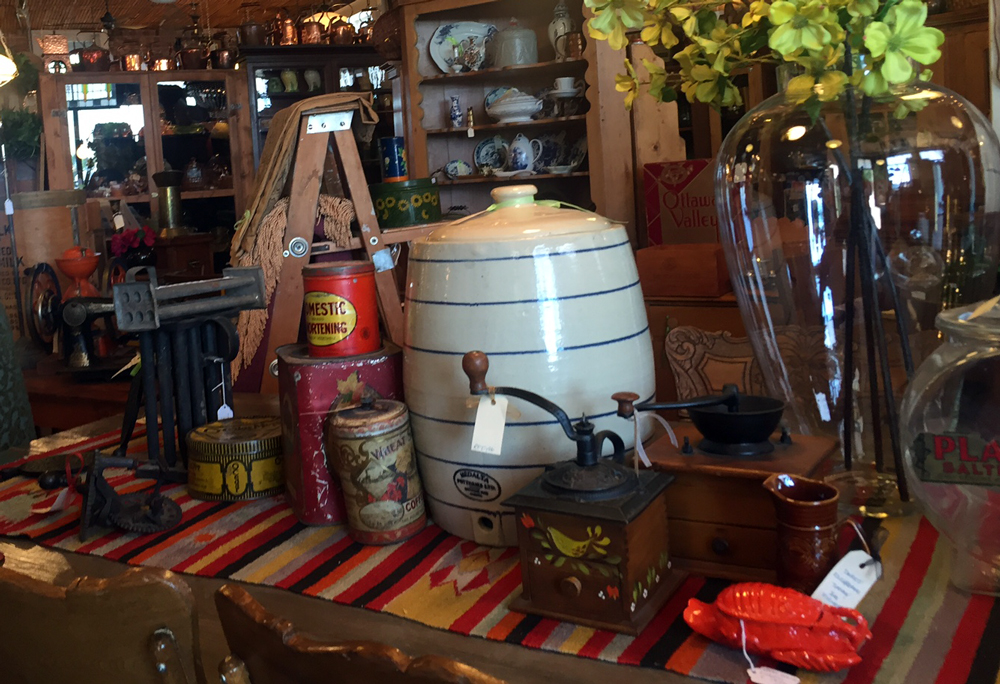 Get there: It's about an hour south on Hwy 2.
If you're the sort for whom antique is a verb, Nanton is the town for you. Yes, there's an aviation museum (the Bomber Command Museum of Canada) and the Museum of Miniatures, plus a good candy shop, but antiques is really where it's at here. Stroll down 20th Street and then along 20th Avenue, giving yourself lots of time to explore all the rooms of the giant Sentimental Journey Antiques, a former hardware store and boarding house with three floors jammed full of stuff ranging from tools and architectural salvage in the basement to jewellery and china on the main floor and furniture and more upstairs in the winding succession of suites.
Stroll through the land that the Harvie family gave us
photograph by karin olafson
Glenbow Ranch Provincial Park
Get there: 34 kilometres west or a scenic 35-minute drive from downtown Calgary on Hwy 1A. (toward Cochrane) Turn left onto Glenbow Rd., watch for signs, to make your way into the park.
Glenbow Ranch is one of Alberta's newest provincial parks. The land was originally part of a massive working ranch owned by the Harvie family. In 2006, the Harvie's sold a portion of the land to the province at below market value and donated $6 million to a conservancy fund. Thank you Harvie family! Glenbow Ranch sits on a stunningly beautiful piece of land that overlooks the Bow River. More than 25 kilometres of paved trails, good for walking or biking, lead you up gently rolling hills, through long swathes of grassland and under huge prairie sky views. Historical plaques along the way offer insight into the land's history. There are also cows on the property as part of it is still being used as a working ranch. The views alone are worth the drive. You can see the ranch that was featured in Brad Pitt's Legends of the Fall.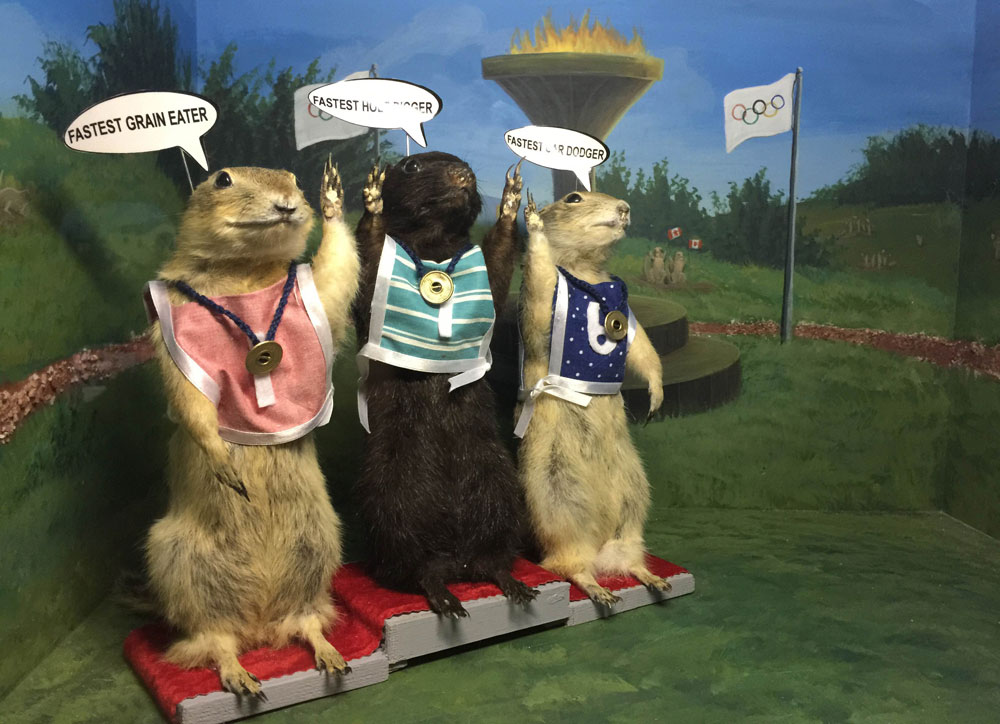 Get there: It's about an hour and 15 minutes, north on Hwy 2 (85 km) and then east on Hwy 27
The Torrington Gopher Hole Museum is a true "you must see it to believe it" phenomenon. Whether it's worth the drive is really dependent on how much you value believing in the weirdness of what some people do with their time and ingenuity. It helps a lot to add it on to a trip to somewhere else. It's definitely worth the detour off of Hwy 2 if you are heading to or from Edmonton, for example. So what is the Gopher Hole Museum? A private museum housed in one room that's full of dioramas of taxidermied gophers, dressed and posed into a variety of scenarios. It's every bit as odd and not quite as sinister as it sounds. Entry is $2 and is worth it for the photos.
403-631-2133, gopherholemuseum.ca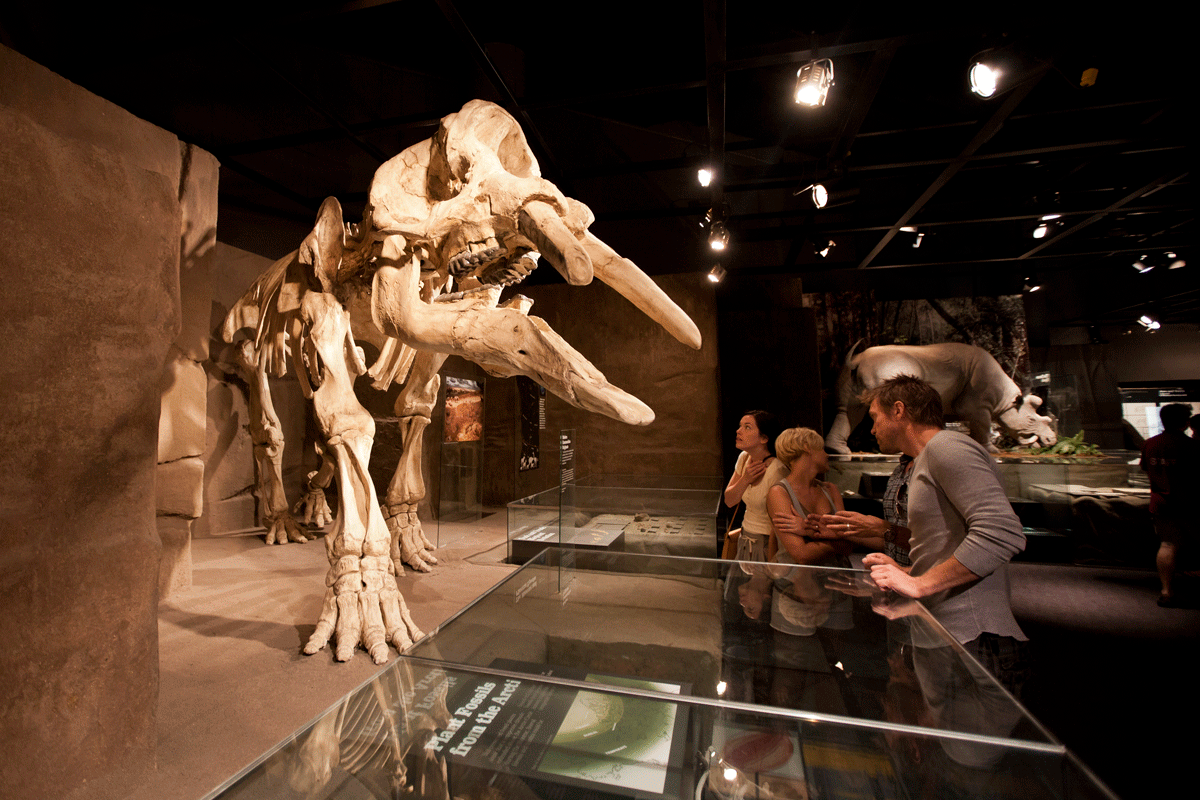 Get there: Drive 1 hour and 40 minutes via Hwy 2N, 567E and 9E
This Loch Ness-style sea monster was discovered at Korite Mine (near Lethbridge) in 2007. This plesiosaur is probably more than 70 million years old, it's likely one of the largest marine reptiles to be unearthed in the province, and it is 12 metres in length, 7 metres of which is just neck. It's just one of the dinosaurs you learn about at the Royal Tyrrell Museum. Make sure to fully take in your surroundings and imagine that dinosaurs once roamed these lands. On the way home, take a detour and admire the Hoodoos.
403-823-7707, tyrrellmuseum.com
Get there: It's less than 30 minutes from Calgary. Go south on Hwy 2 until just past the Okotoks overpass. You'll see a railway display on your left. Turn on 338 Avenue and follow the signs.
For some a drive to The Saskatoon Farm is a major excursion, but if you live in south Calgary, it's pretty much in your backyard. It is indeed a farm with Saskatoon berries that you can pick (or just buy a bucket of). There is also a garden centre that meanders through the property, but the main lure is the collection of buildings with a facade that looks like an old Main Street. Behind what pretends to be a saloon and sheriff's office is really a home decor store, gift shop, food market and restaurant. You can buy tables and wall decor as well as Saskatoon pie or biscuits to take home, but if you are going to the farm you might as well go for brunch or lunch. It's not fancy, but that won't matter when you dig into your huevos rancheros, chimichanga and waffle with Saskatoon topping. Most of the kitchen staff is Mexican, which explains why Mexican food at a Saskatoon berry farm is so good. If you could only eat one thing, make it Paul's rice pudding.
403-938-6245, saskatoonfarm.com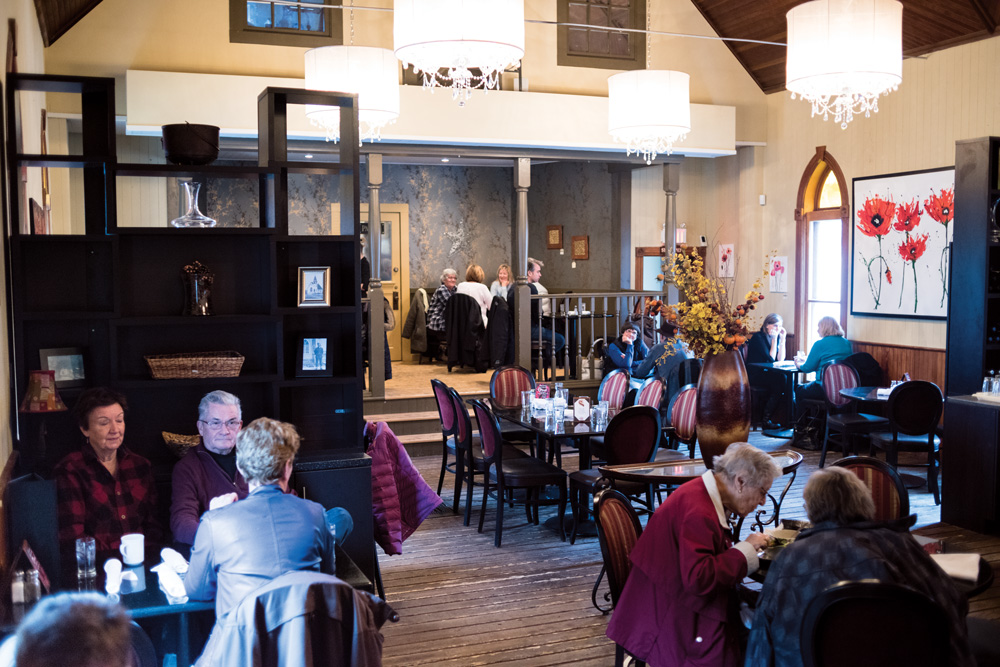 Get there: It's 18 kilometres from Calgary's city limits on Hwy 2. Depending on traffic, you can get from downtown Calgary to downtown Okotoks in 40 minutes.
The pretty historic town of Okotoks sits in the Sheep River Valley. Olde Towne Okotoks (yes, that's how they spell it) is in the heart of downtown and offers a glimpse into its more than 100 year old history, with heritage buildings and boutique shopping. The Olde Towne strip hosts many of the town's annual festivals, including Taste of Okotoks in July and ChiliFest in August. Avoid the crowds of Calgary's summer festivals and head to Okotoks instead. The drive is quick, the town is pretty and many of the artisan and food vendors are unique to the area.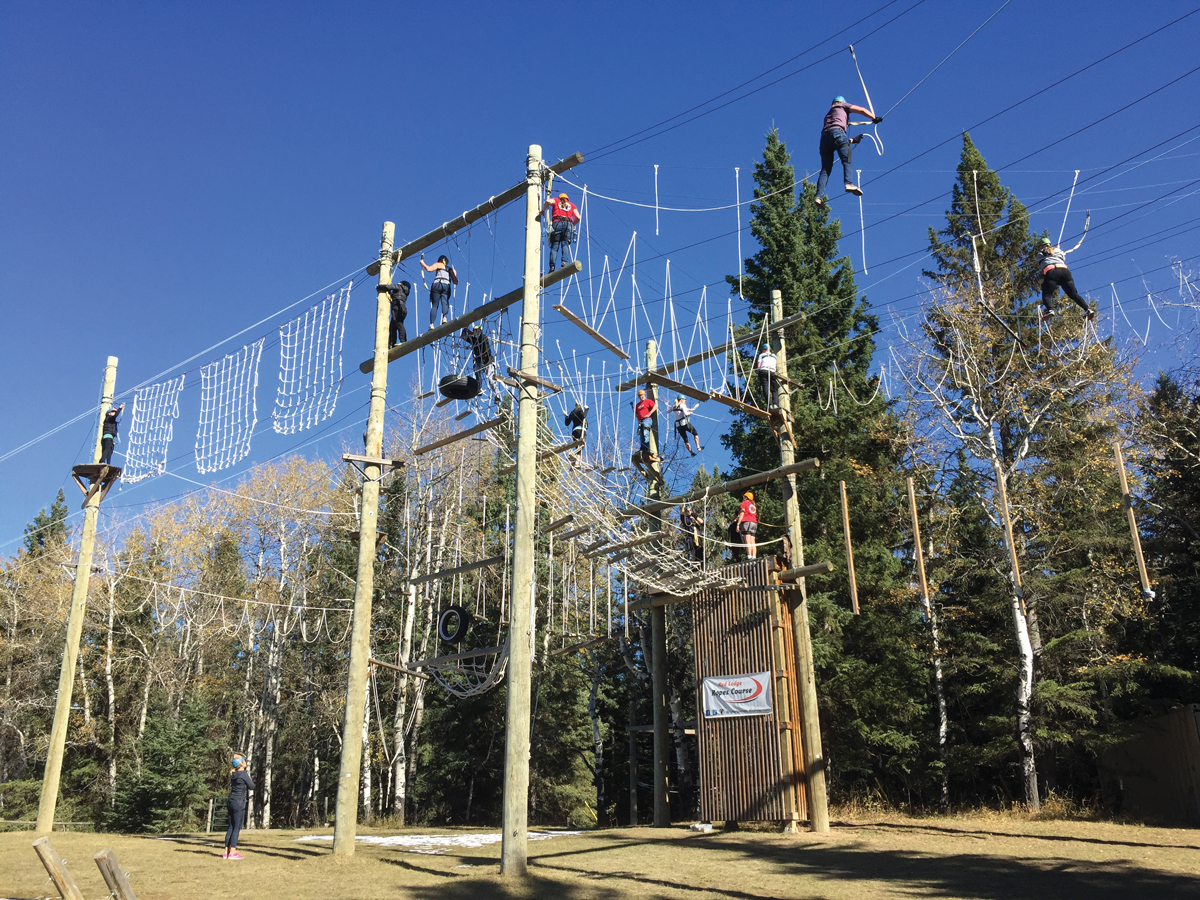 Get there: It's just over 100 kilometres from Calgary, north on Hwy 2. Turn west on 587 and keep going for a few minutes until Range Rd. 22. Turn north.
What do you think of when you think of fun? If you said "rope," have we got the place for you! All kidding aside, the Red Lodge Ropes Course just over an hour's drive north of Calgary near Bowden, is a climbing-adventure playground fit for groups large and small. The ground elements and low ropes can be booked in advance for team-building purposes. Or take on the high ropes. And fear not – certified challenge course practitioners are on hand to help you prepare for your time on the ropes.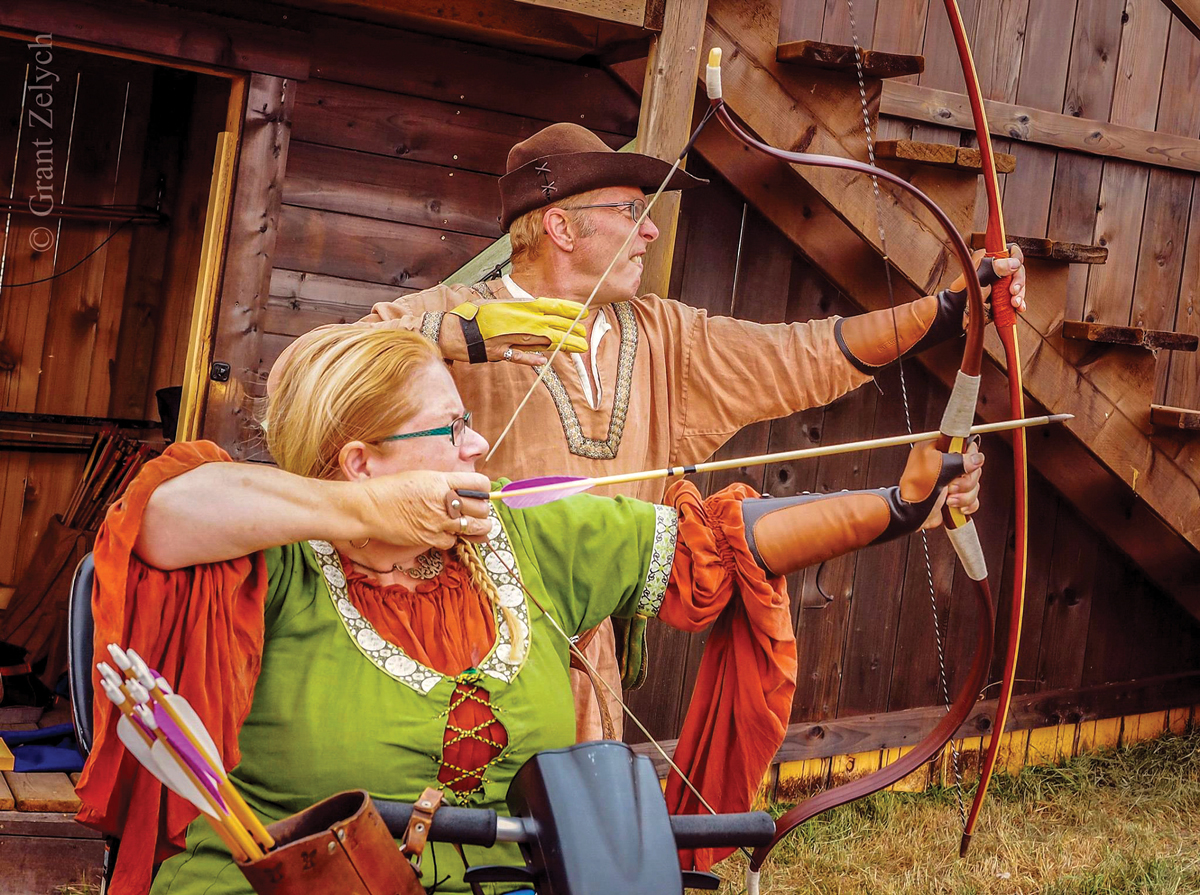 Get there: It's about one hour and 15 minutes from northeast Calgary. Go north on Hwy 2, east on 72, north on 791and east again on 575 before going north on 21.
Just 10 km south of the town of Three Hills, Good Knights Entertainment offers deluxe immersive experiences to suit the swords-and-sorcery crowd. The Encampment, open May 18 to Sept. 4, offers a medieval glamping experience in canvas tents. Activities include sword-fighting demonstrations, supervised longbow archery and long-table medieval feasts. Tents aren't your thing, you say? The newly opened underground accommodations, The Burrows, offer a hobbit home plucked straight from the pages of The Lord of The Rings.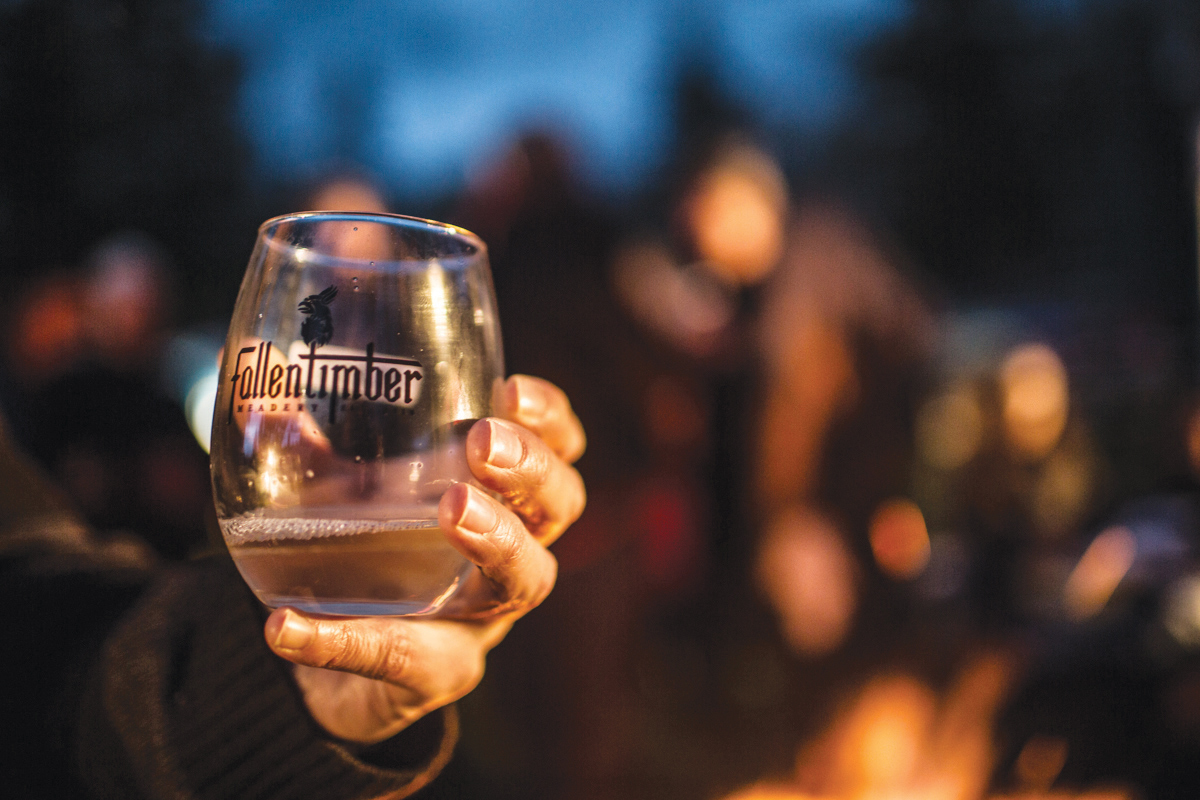 Get there: Go north from Cochrane on Hwy 22 until you get near Cremona when you will turn west.
Good things come in small packages, like the tiny Fallentimber Meadery near Water Valley. Open weekends from 11 a.m. to 5 p.m., the meadery and apiary offer tours and tastings for between $10 and $15, depending on how much you want to do. Tours take place at noon, 1:30 p.m. and 3 p.m., but they're willing to set out at a different time if things happen to be quiet. (Repeat customers who bring their own Fallentimber glass get their tour fees waived.) Before you leave pick up some beeswax candles, honey or one of the many varieties of mead. Meadjito, anyone?